Neopolitan style pizza in Glasgow
Since its opening in 2019, 800 Degrees has been a firm favourite in our house. Chewy pizza base topped liberally with tasty goodies such as Italian sausage and even broccoli. However, we haven't seen our favourite Neapolitan topping such as chips yet (seriously chip pizzas are a thing in Naples). See ⬇️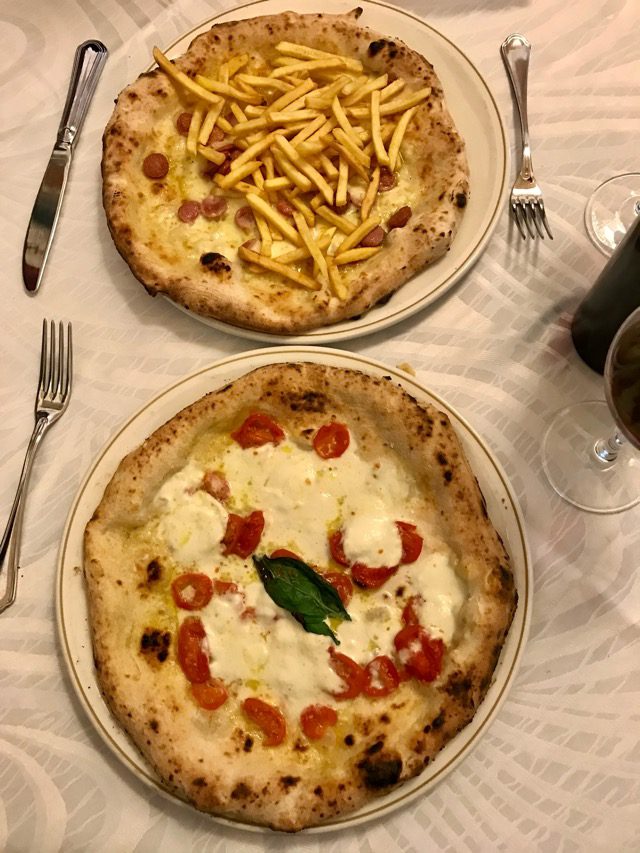 Menu
Back in Glasgow, The menu at 800 degrees covers pizza and pasta.  We haven't tried the pasta dishes as the pizzas are filling enough and our faves.
Toppings include Italian sausage, mortadella, pistachios, Parma ham, broccoli and courgettes.  I don't think we've had a combination that didn't taste good.
Food
This time we ordered a Quattro Formaggi and a Nouja pizza. The order arrived within 30 mins and smelled amazing.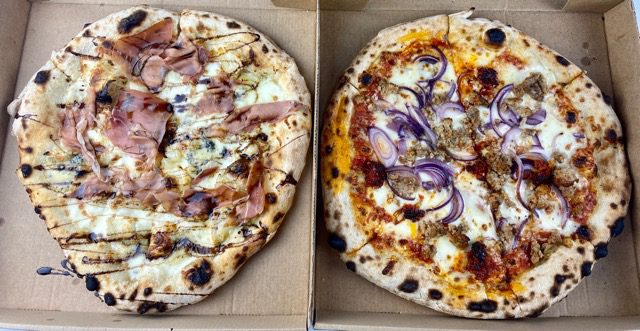 Quattro Formaggi Pizza: –
Goats cheese, blue cheese, parmesan, buffalo mozzarella, parma ham & balsamic jam
£9.95
Even a goats cheese hater like Mrs Foodie loves this. The balsamic sweetens up the earthiness of the goat's cheese snd the acidity of the blue cheese.  The Parma ham is Fred 🐈‍⬛ approved.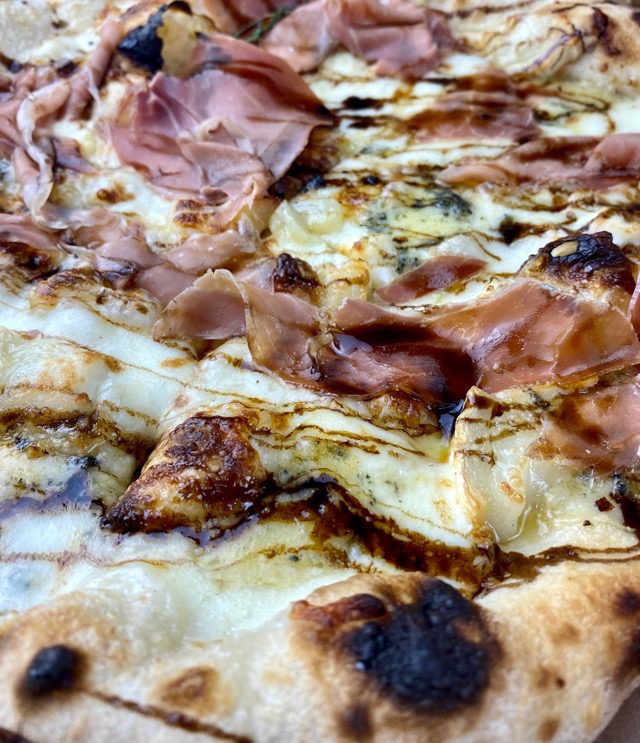 Nouja Pizza:-
(Spicy) sugo, nduja paste, Italian sausage, red onion & fior di latte
£9.95

Verdict
👍❤️
Where
800 Degrees
1 Station Road
Giffnock
Glasgow
G46 6JF
Transport
Click here for Traveline Scotland Journey Planner
More food reviews:-