Bao chicken bao wow
Lockdown delivery food review with BAO craft @ Loks serving Asian street food from Loks Front Door! Wednesday – Sunday 4pm-9pm.
Menu
The menu has tasty morsels such as gyozas to fried bites to loaded fries and rice boxes.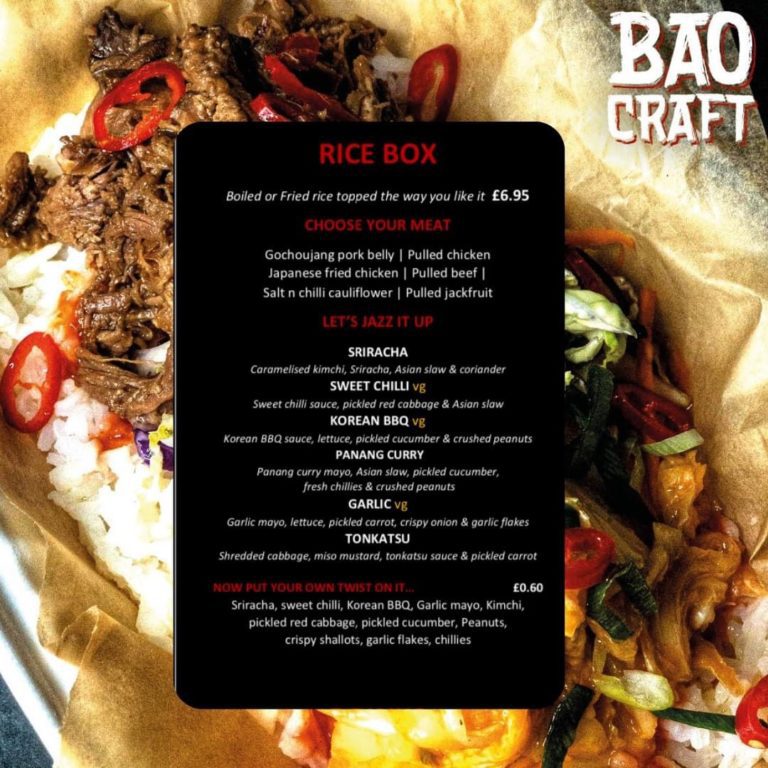 Food
We ordered a selection of items including firecracker cauliflower and prawn katsu curry.🍛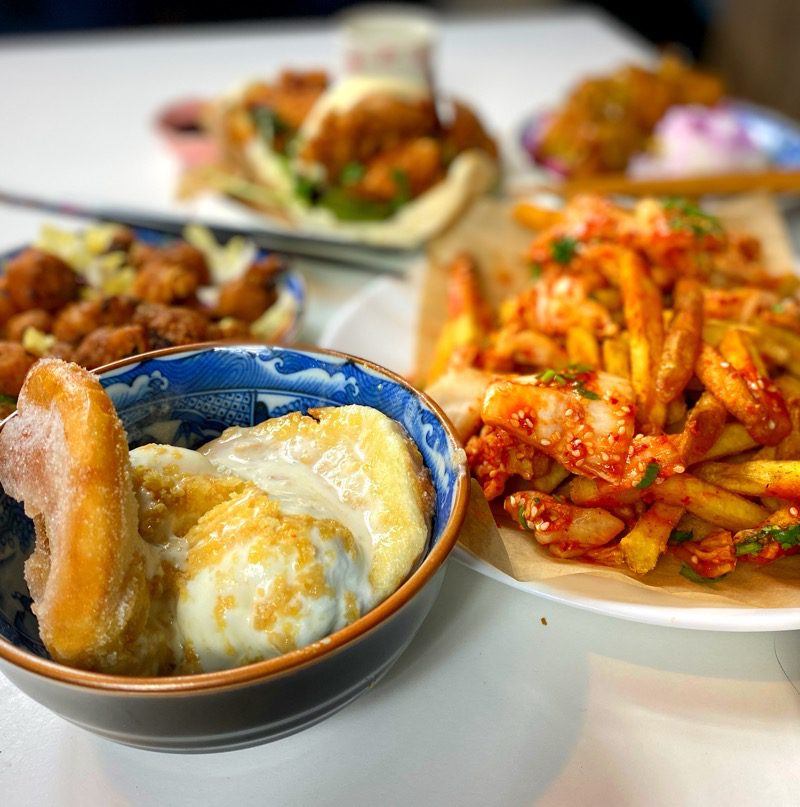 Firecracker Cauliflower
Soy, garlic and ginger marinade, coated in crispy potato flour.
£3.75 Vegan
These were small and disappointing, over cooked cauliflower 😞
Bao Box Canny
Bao or rice box designed how you like it,poutine, katsu or kimchi fries and a drink.
£12.00
Start by choosing either rice or bao, then pick the filling from Shredded Beef, Pulled Chicken, Firecracker Cauliflower, Sliced Pork, Pulled Jackfruit or Japanese Fried Chicken. Jazz it up with Sriracha, Sweet Chilli, Korean Bbq, Panang Curry, Garlic or Tonkatsu sauce. A side of Poutine with either Katsu or Kimchi and finally a choice of soft drink, or upgrade to an alcoholic drink with a choice of Williams Brothers Caesar Augustus, Fyne Ales – Avalanche, Weihenstephaner – Hefe Weissbier or Williams Brothers – Joker
Now this was much better. A Japanese fried chicken bao with tonkatsu sauce ( Like Japanese HP sauce) and a huge portion of kimchi loaded fries. 😍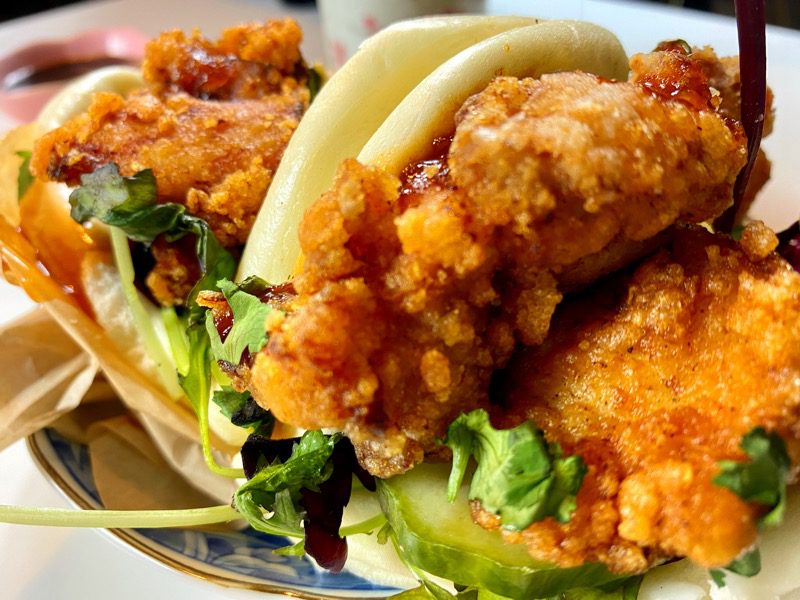 Panko Breaded King Prawn
Jasmine rice, katsu sauce, and pickles.
£12.00
A tasty dish, however compared to the Bao Box Canny not as filling. Fresh tasting and tangy katsu sauce.
Coconut Bao
Deep fried bun, coconut ice cream, miso butterscotch and peanut praline
£3.50
😍 we ended the meal with a sugar rush, like a doughnut only a gazillion miles better.
Verdict
👍
Quick delivery, spicy kimchi and fluffy bao. Defo bag one of the  bao box canny deals.
Where
baocraft @ LOKS
16 Newlandsfield Rd,
Glasgow,
Glasgow
G43 2XU
Reservations
Accessibility
Dined at home