Traditional Italian Trattoria
La Fiorentina is one of those restaurants that seem to have always been there, serving the hungry of Kinning Park, Plantation, Cessnock and the Southside of Glasgow for at least two decades.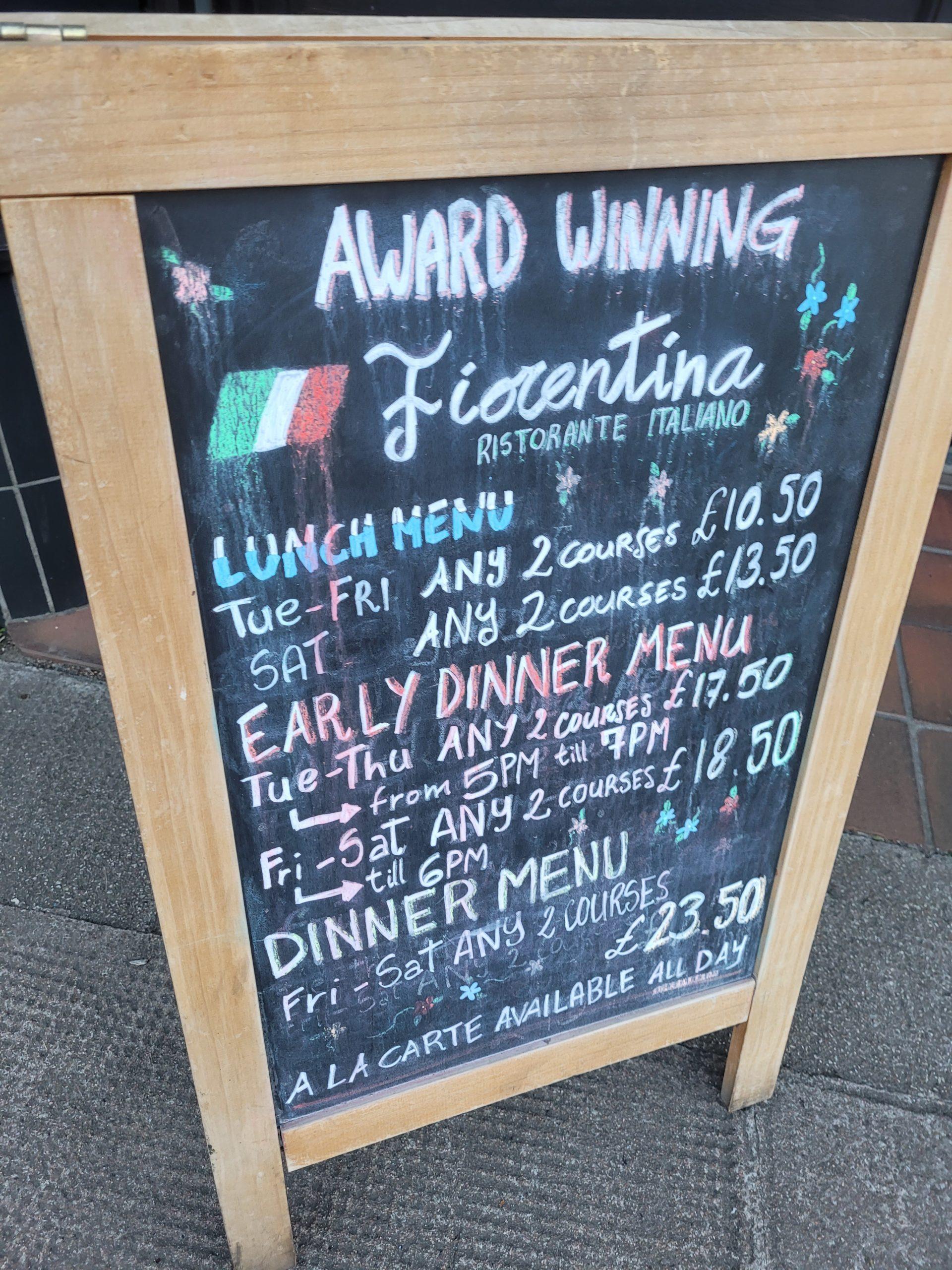 We were at the Ideal Home Show so wandered along for a post-show beer at The Old Toll Bar and some food at La Fiorentina.
Menu
Great to see a weekend special menu, especially in these times.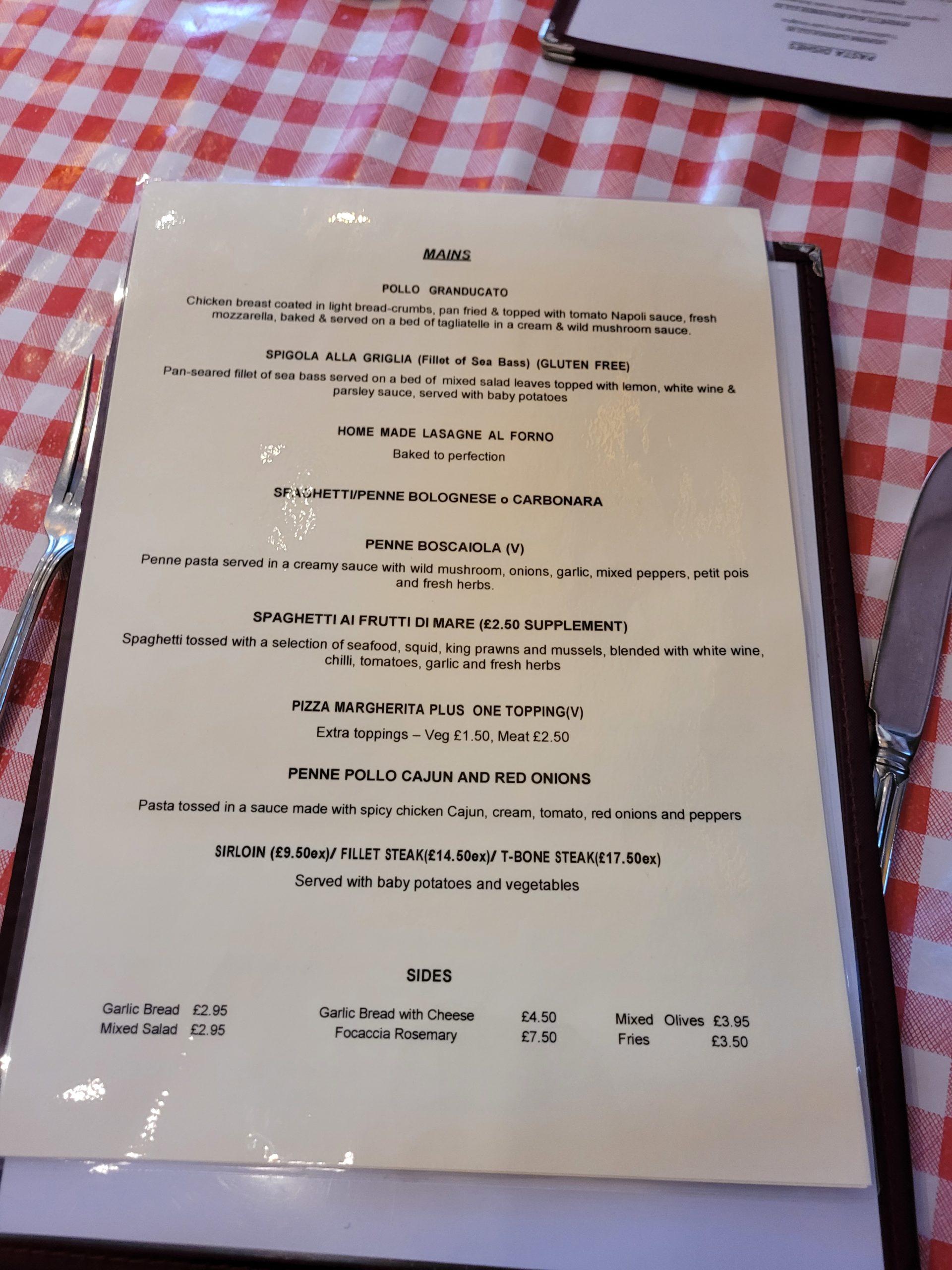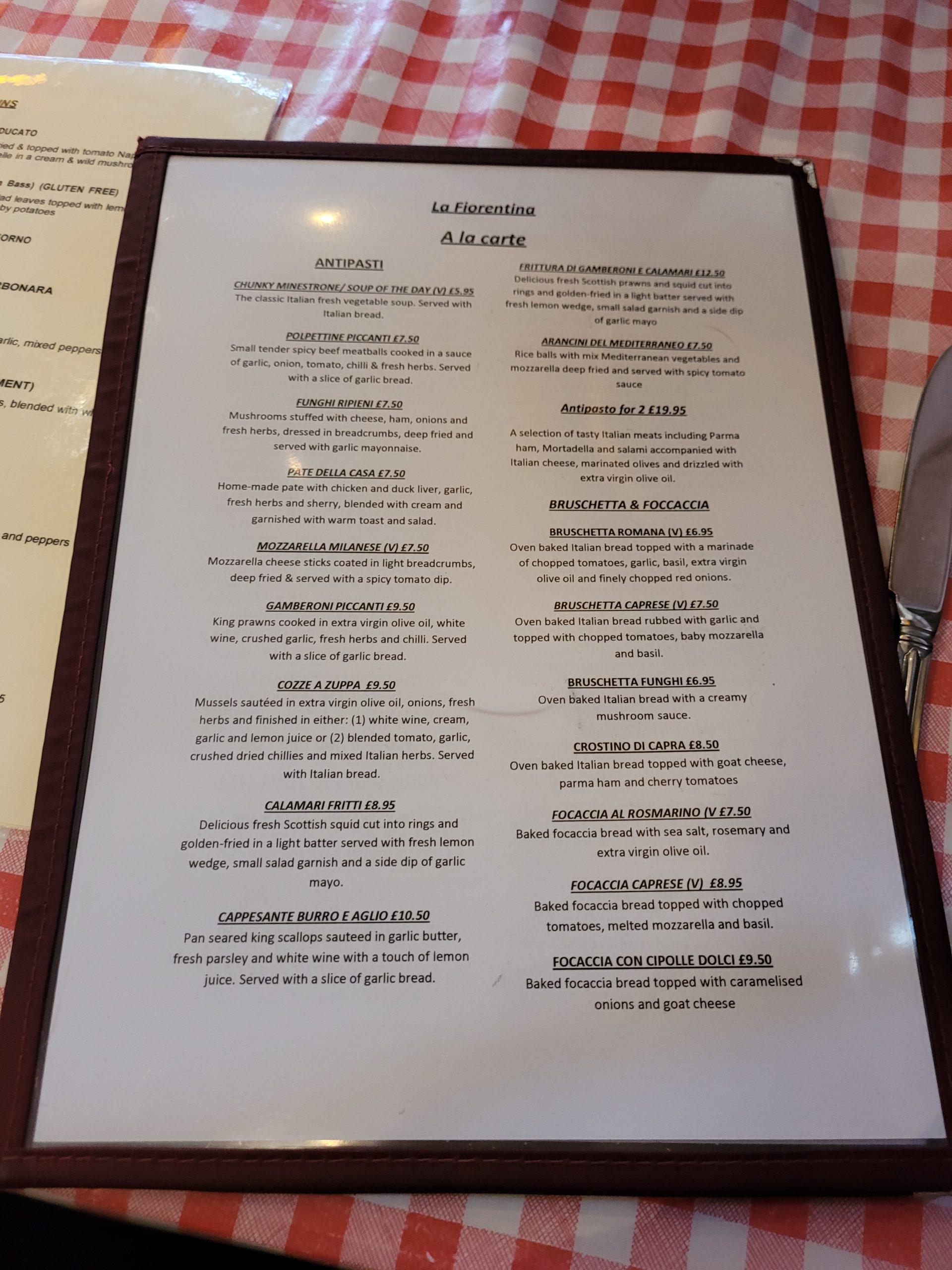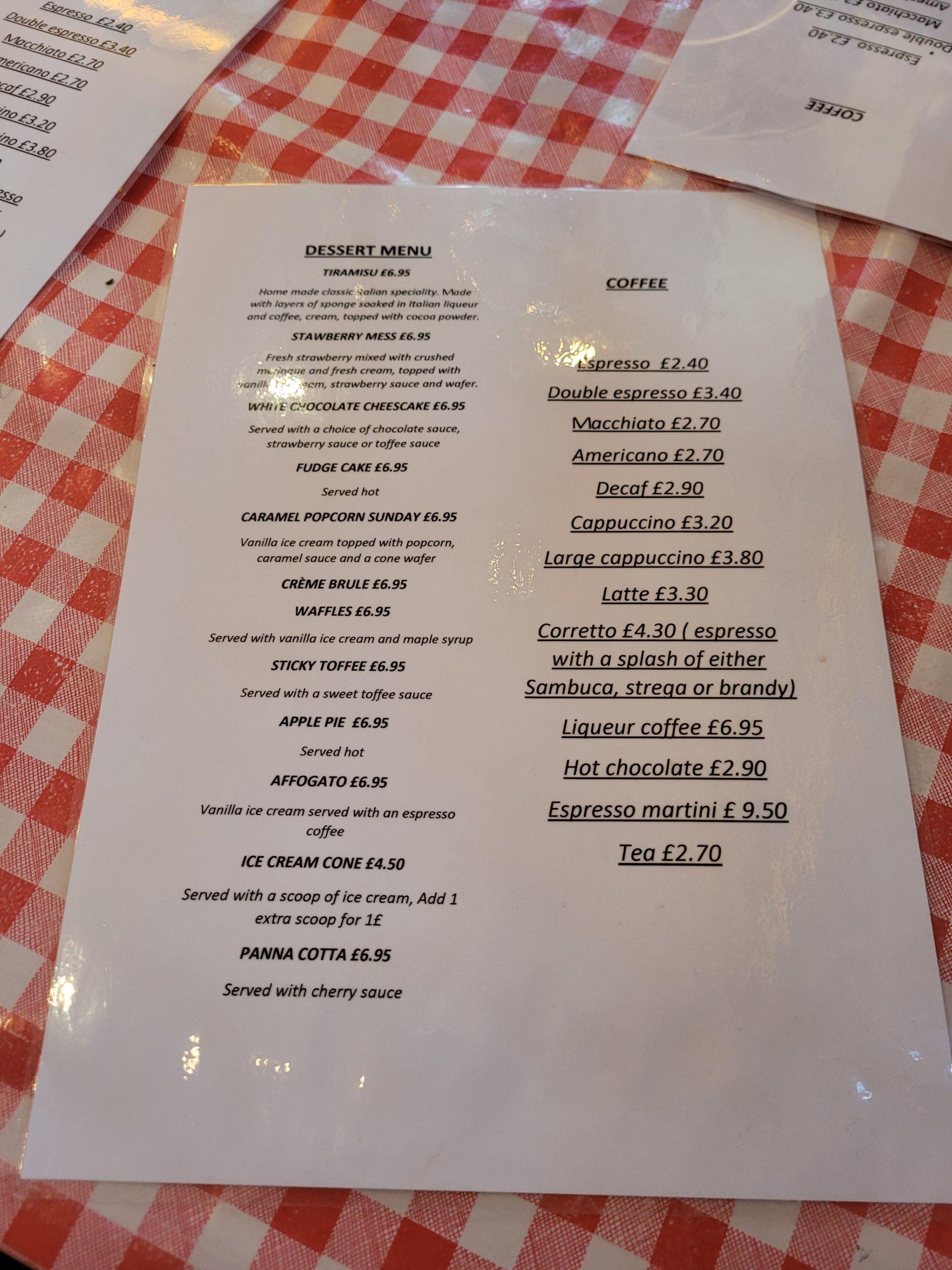 What we ate and drank
We started off with a bottle of Altopiano Montepulciano D'Abruzzo. Sommelier Mark notes " 3.7/5 Deep Ruby colour. Pepper, leather, cherry and raspberry aromas. Soft grippy tannins. Cherry taste. Smooth in the sense that is is very dry but highly drinkable. medium acidity I think, as it doesn't seem as high as other Italian wines."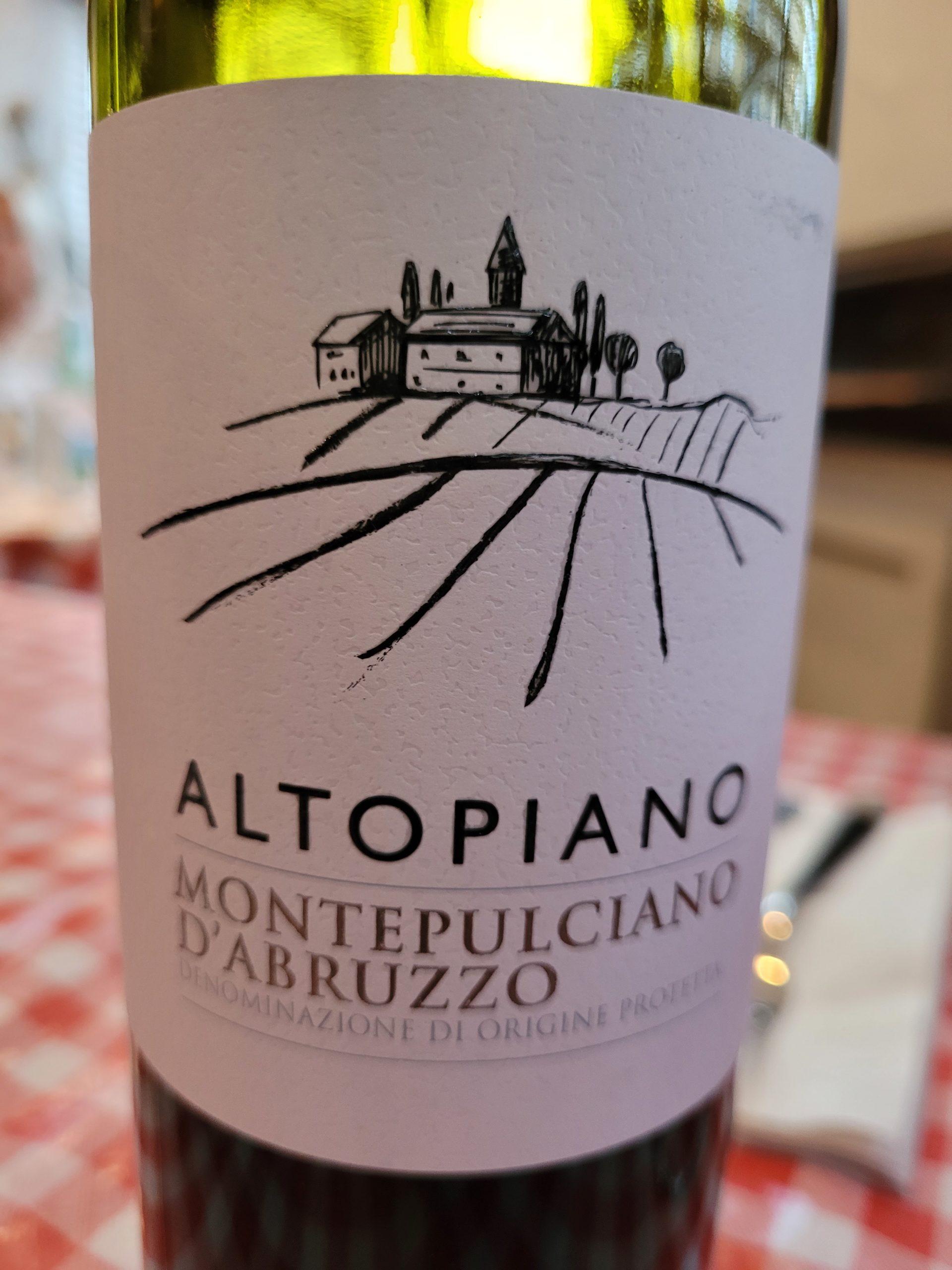 Bruschetta Romana to go alongside my ravioli. Don't bruschetta usually come in pairs? I know there are cut backs to save £….but this was £6.95. Described as "Oven baked Italian bread topped with a marinade of chopped tomatoes, garlic, basil, extra virgin olive oil and finely chopped red onions." The bread was cold and not fully toasted like usual bruschetta, the tomatoes flavourless and I couldn't taste any basil underneath the rocket.
Classic lasagne. It looked like a good portion but ….. it was very salty and not very much minced meat in there.
Ravioli di carne – homemade ravioli filled with meat, tossed in a sauce with tomato sauce, roast peppers and goat cheese. Did someone order too much rocket? There was a lot on this plate. The ravioli, well I couldn't tell what the meat inside was, and what there was, was overwhelmed by the amount of goat cheese and roast pepper.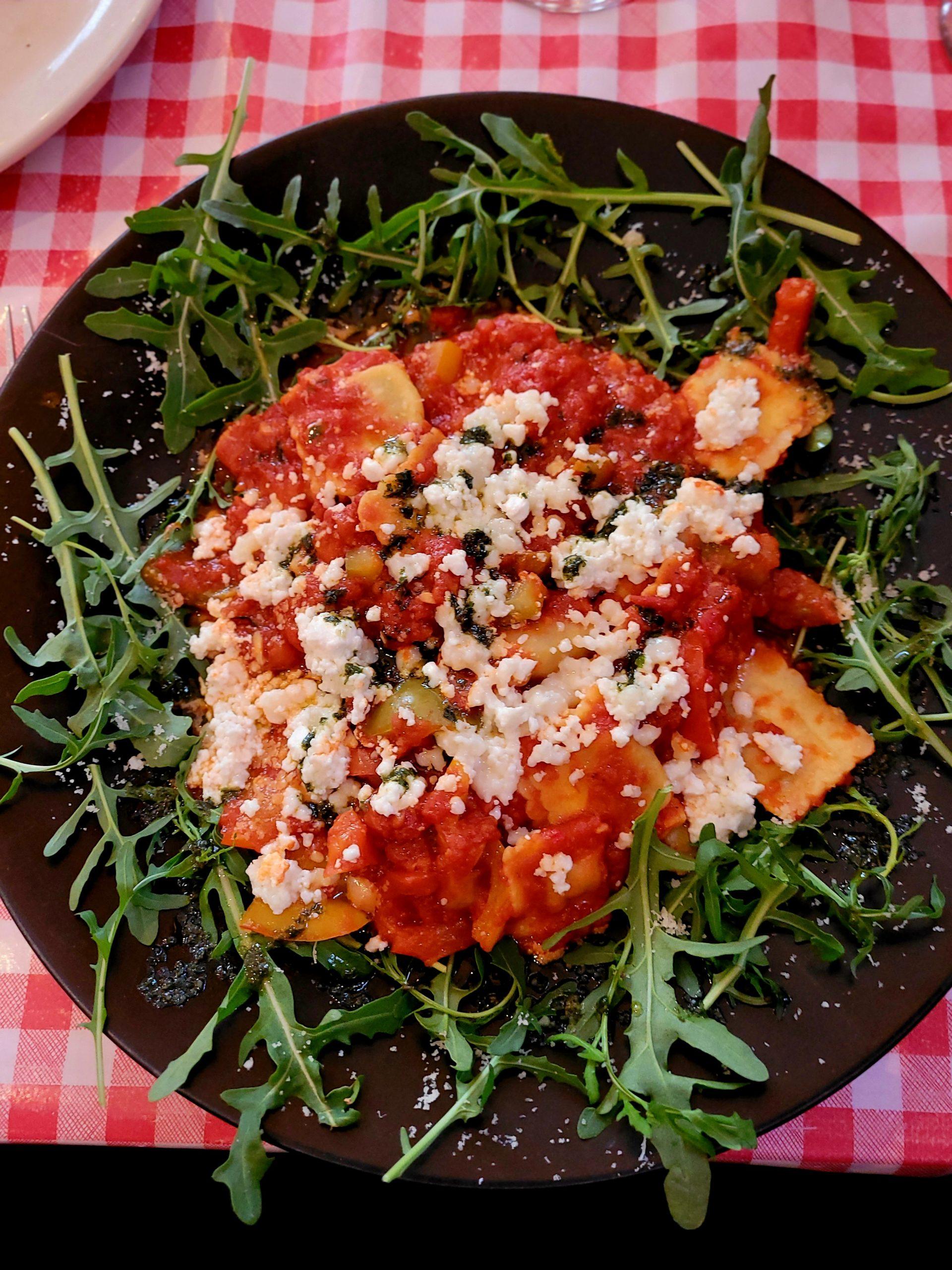 Pizza Tedesca, a garlic pizza base topped with roast potatoes, broccoli and mozarella.

Verdict
The pizza seemed to be the best out the dishes tasted. Service was friendly and faultless.
Where
La Fiorentina, 2 Paisley Road Toll, Glasgow, G51 1LE