Getting a cheap and quick lunch in Glasgow is a challenge. Many places disappeared during Covid and with many people working from home, the range of city centre lunch spots diminished.
One of the newer places to open post Covid is Wolf. A chain of Italian street food sellers. Basically its like Subway Italian style.
Wolf Italian Street Food Glasgow Menu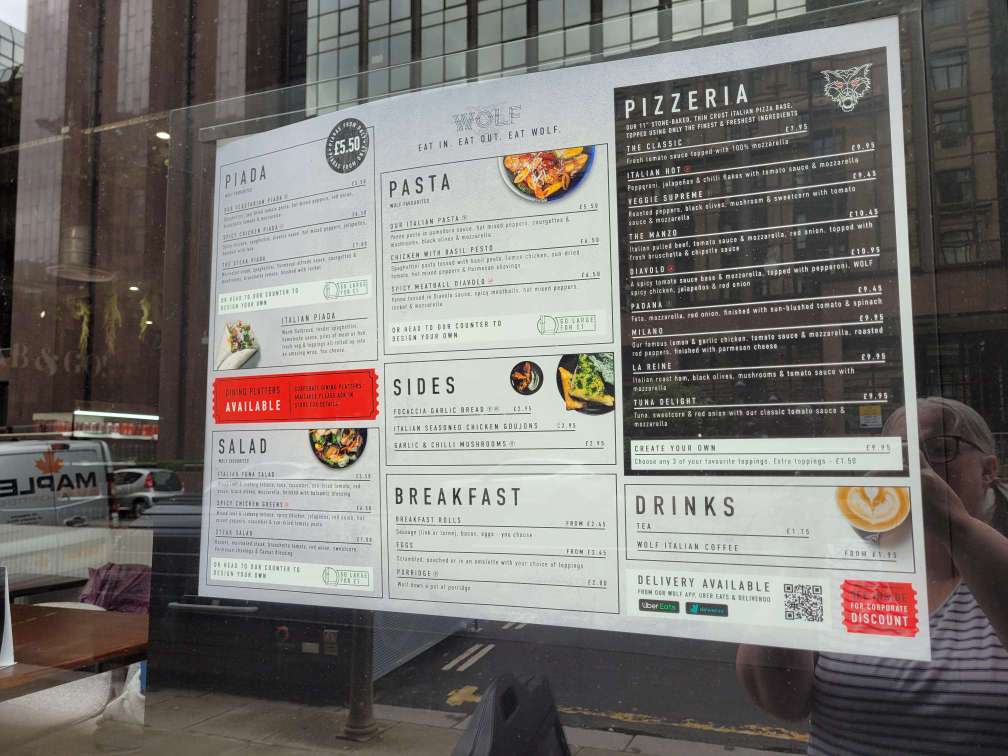 The menu outside makes it seem that this is somewhere to sit in and relax in with a small menu. However, once inside you will see that it is very much like a Subway. The focus here is on create your own piada, salad or pasta dish. We decided to create our own. Penne or spaghetti pasta, a choice of meat such as garlic chicken or salmon. Then you move along to choice of courgettes or roast vegetables, then sauce choice (alfredo) and finally choose 3 toppings and then pay.
Inside is a bank of window seats with 4 tables, there was another table but it was filled with what looked like the premises accounts.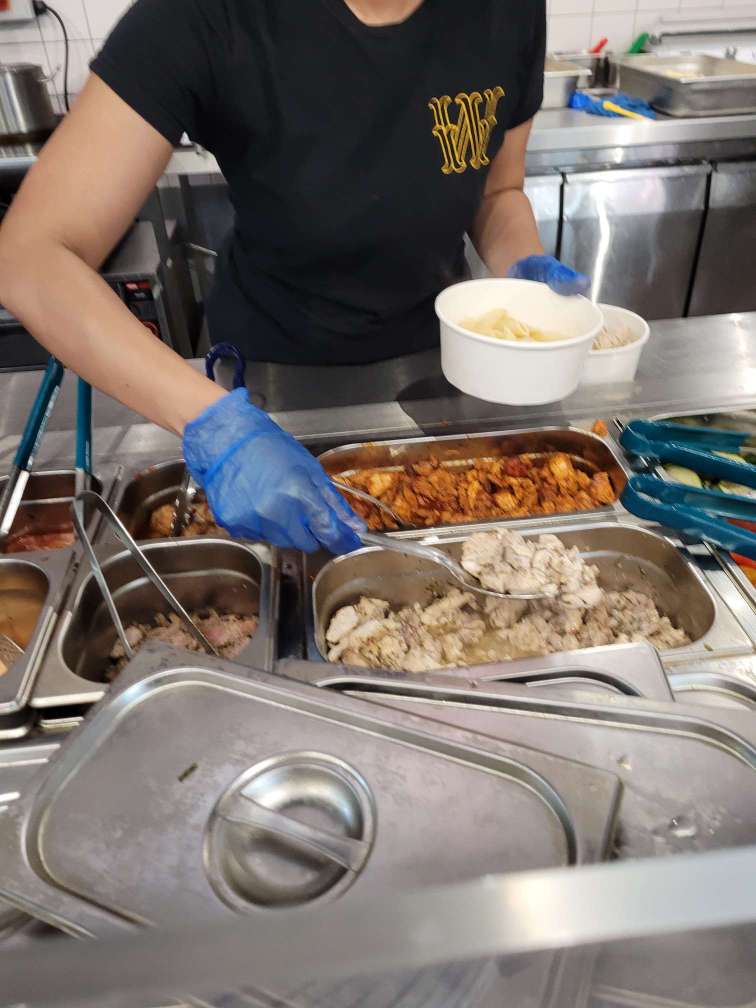 The bowls were filling and presented well but it was the whole canteen style serving that didnt quite work. We were bundled together with other orders so the servers were asking some about vegetables but leaving out others. We felt rushed.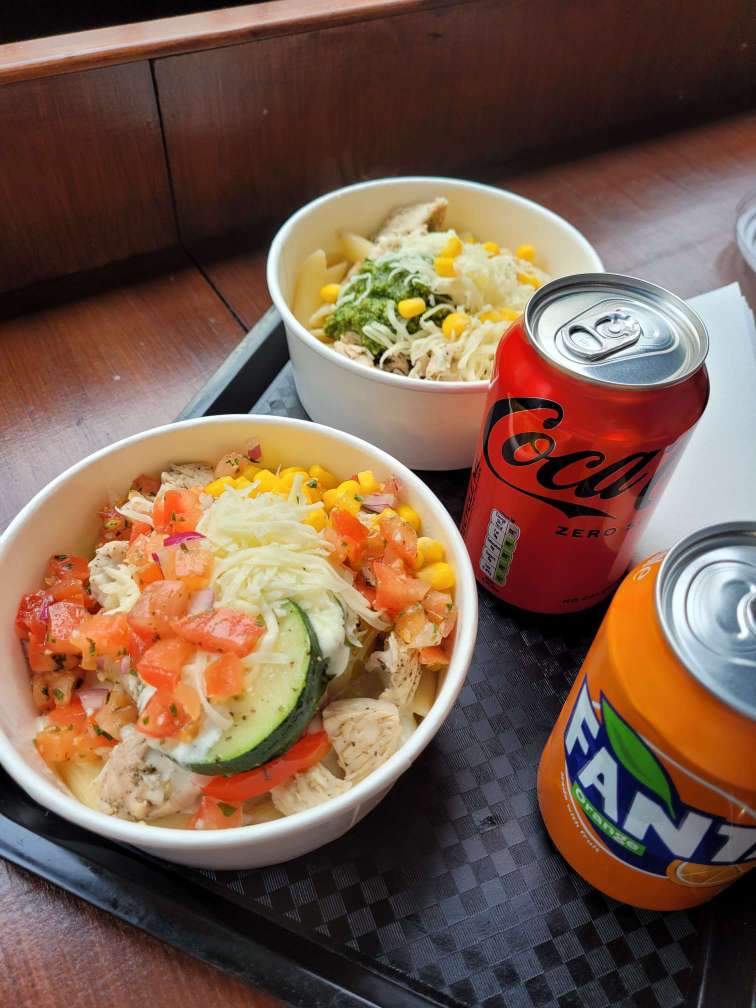 The items for the dishes were laid out like in a subway with the lids sitting haphazardly in a pile. Good to see the meat/fish/veg on offer but it looked either dry or swimming in sauce so that the chicken was sitting slowly turning into boiled chicken.
Verdict
OK but a big but feeling. Not enough seating. You want to escape the office and sit down, if you are taking it back to work to get a seat then buy a better quality ready meal. I know that sounds awful, but the point of buying lunch from outside is to have something tasty and not slowly being boiled chicken. As my lunch companion said, it was like a poor version of Via Italia.
TL;DR
+ quick
– not enough seating
-rushed along the line
-thin sauce
Where
Wolf, 101 Bothwell Street, Glasgow