Serving a mixture of Scottish and Croatian dishes, Zinfandel on Nithsdale Road is somewhere we have popped into for a glass of wine, this time we were here for some brunch.
Brunch menu at Zinfandel
What we ate and drank
Steak and eggs with some fresh asparagus. Tender beef fillet, fried eggs with yolks for dipping your asparagus into. Chef's kiss!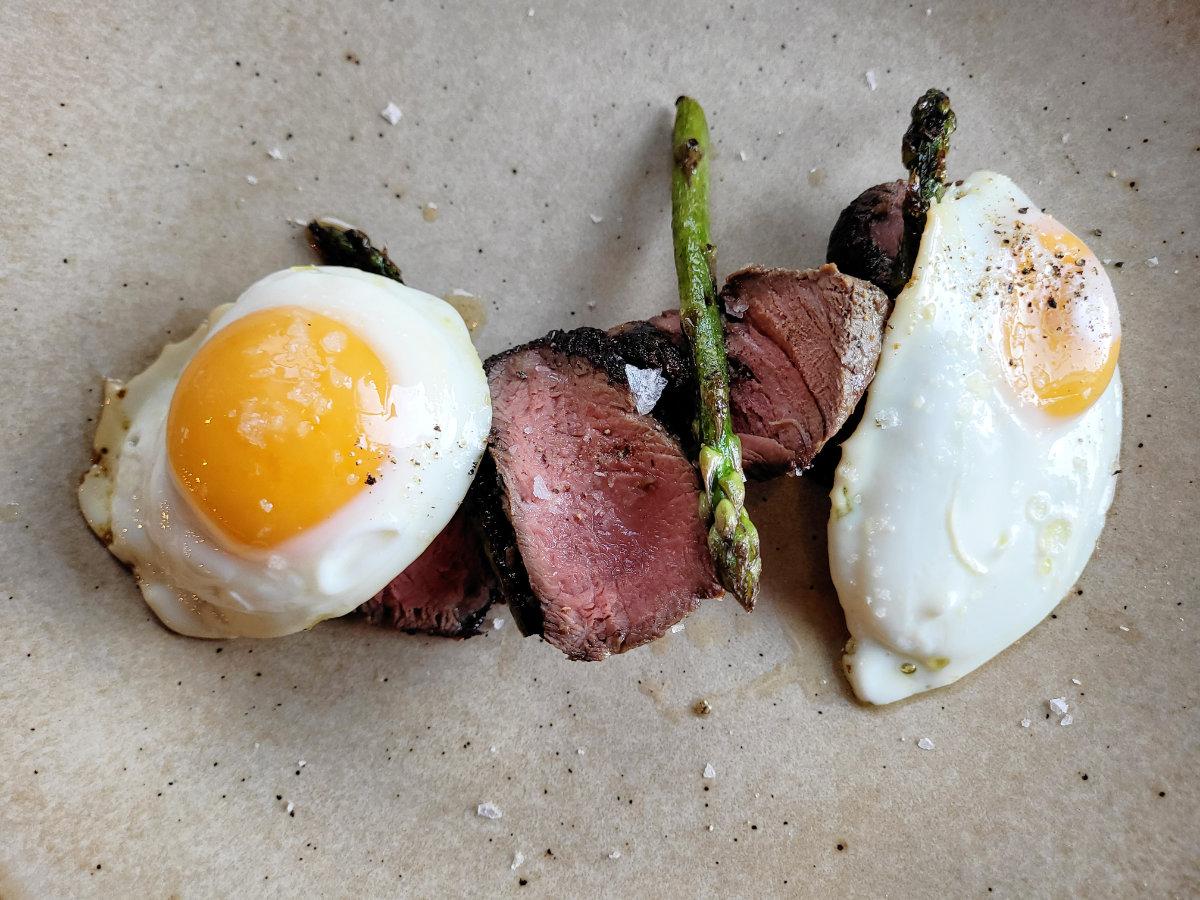 Cevapi – which is a grilled minced meat dish found throughout the Balkans, with some ajvar (roasted red pepper sauce), kajmak ( cream cheese) and fries. The nearest I have found to the Cevapi on holiday in the Balkans. Delicious.
We had bought an Itison deal, which came with a glass of fizz each – what a way to celebrate the weekend.
Where is Zinfandel
Zinfandel, 69-71 Nithsdale Rd, Glasgow G41 2AJ
Book a table