Former bike shop, turned bar and turned into another bar, West Side Tavern brings some of The Laurieston vibe to the West End. A mix of 70's Glasgow with some Brooklyn Italian American attitude.
The wood panelled walls, vinyl seating and dive bar aesthetic works well, especially with the alley entrance to Kelvinhall subway next door giving a background of movement.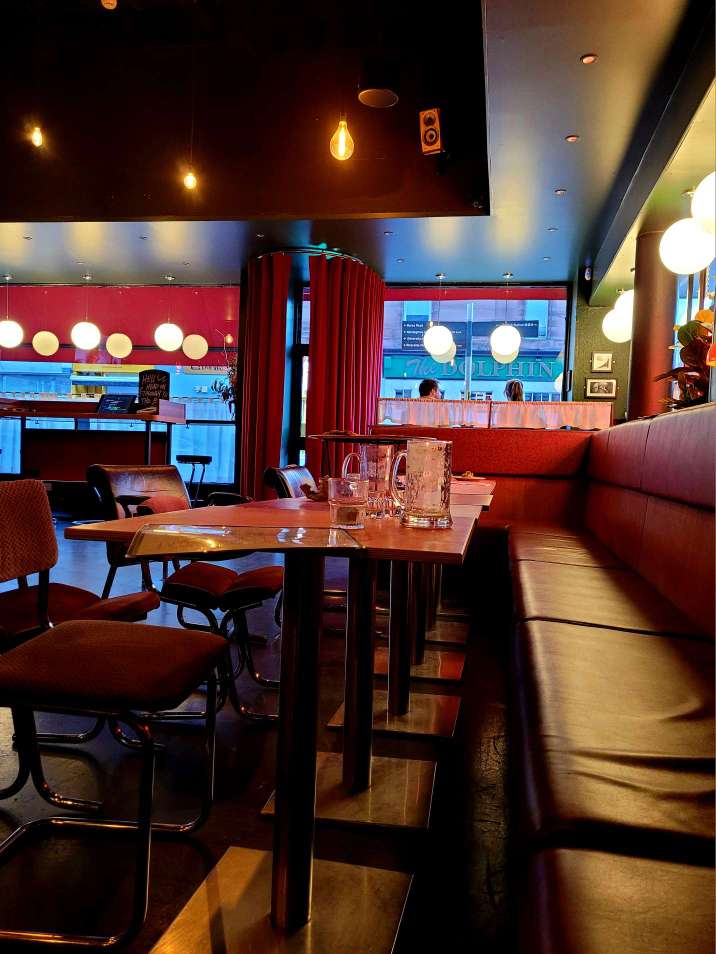 Menu at West Side Tavern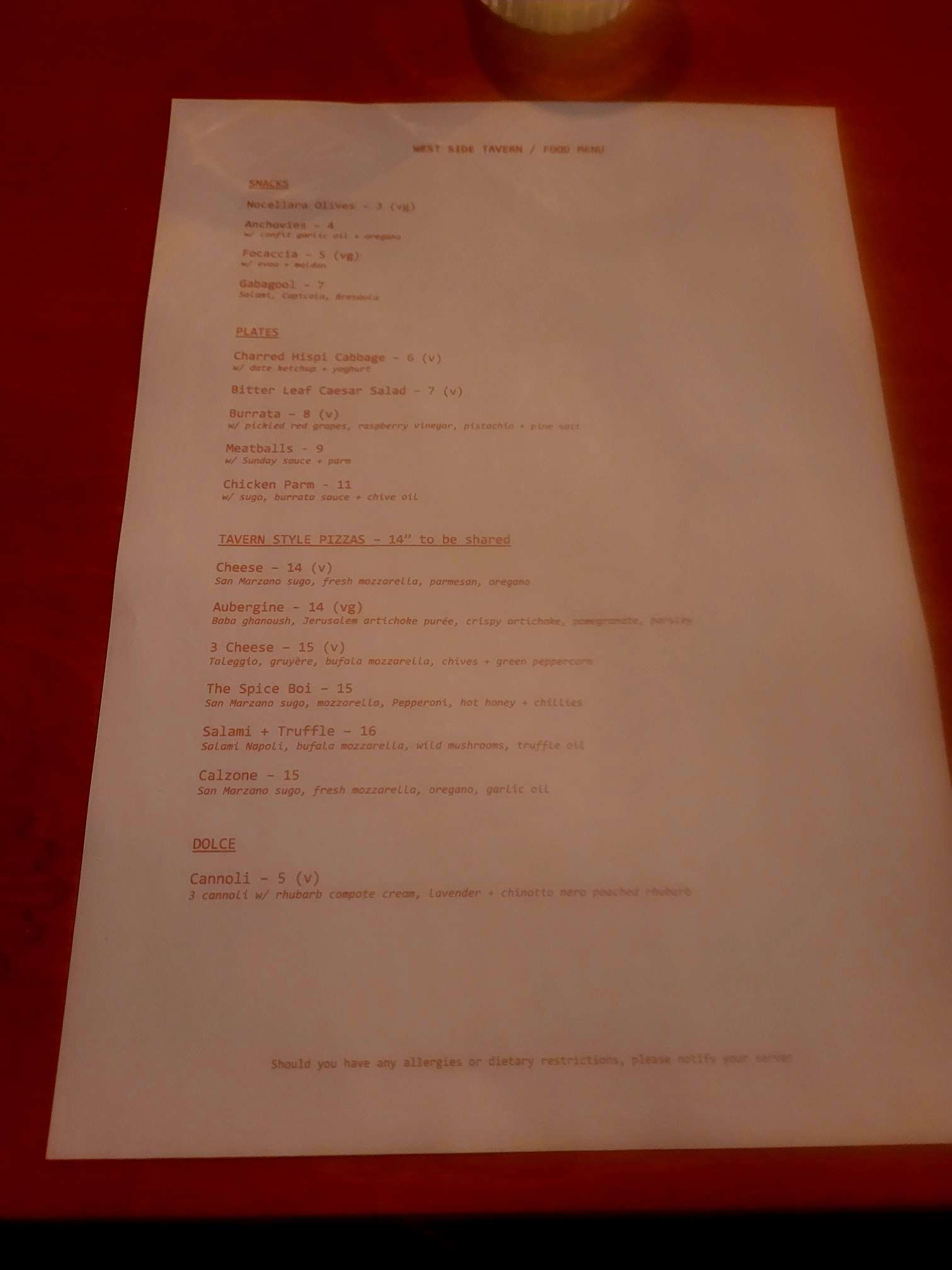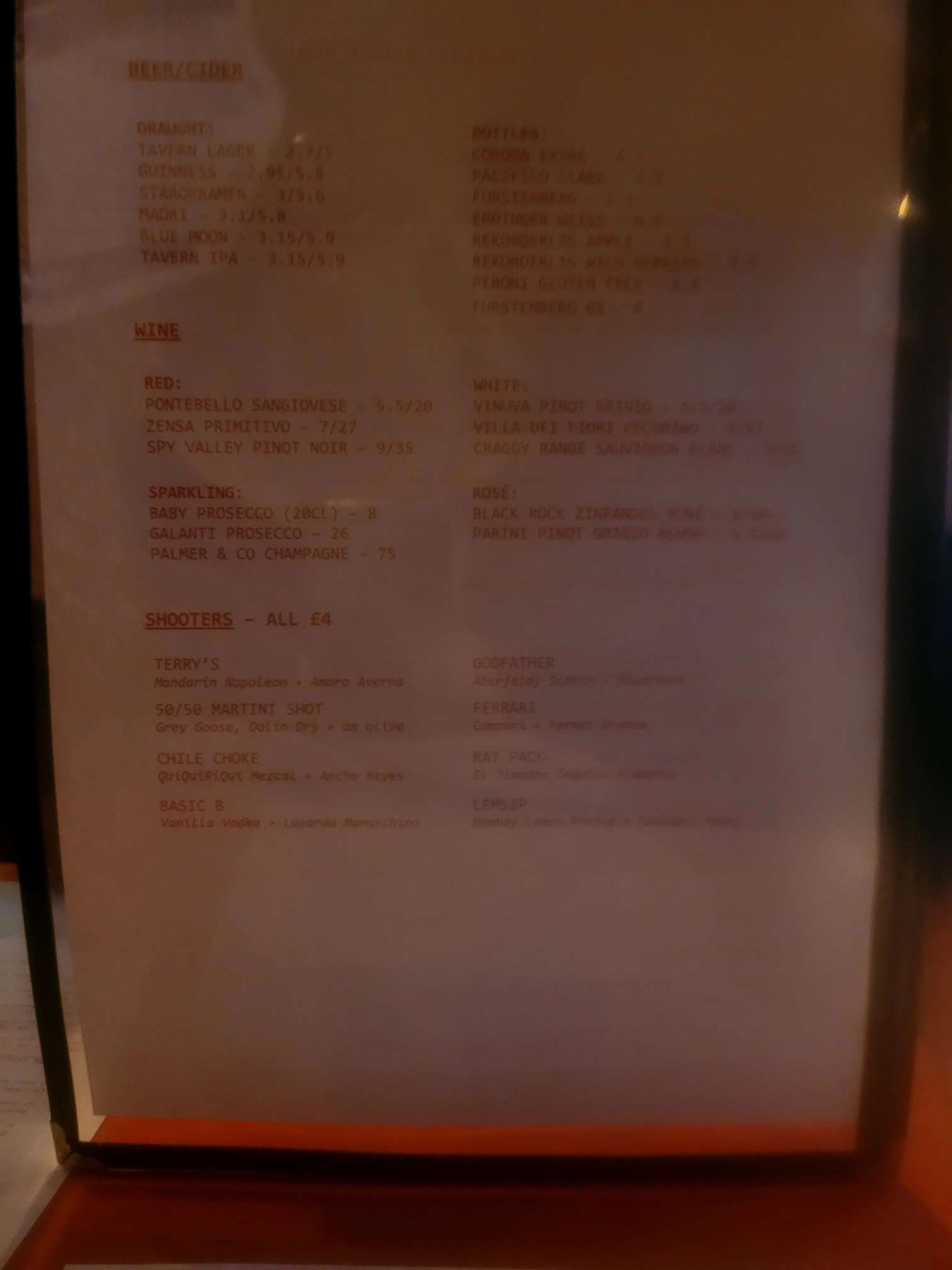 What we ate and drank
Our taptails arrive first, ready mixed cocktails. Out of the four on the menu, only two are available – that sorts that decision.
Gin & Juice – Bombay Dry Gin, Bombay lemon presse, Aperol and cherry (£9) and Perfect Paloma – Patreon silver, grapefruit two ways. (£9). Easy to drink cocktails.
We chose a plate of anchovies (£4) from the snacks and chicken parm ( £11) from the plates menu. The anchovies were suitably tart.
The chicken parm, whilst moist and tender was disapointingly small and the coating overcooked. Instead of the expected thick cheesy topping, there was a weak cheesy dollup of sauce.
We soon discovered that we needed some scarpetta, or some bread (Focaccia £5)to soak up the sauce and oil. Two chunks of dense bread arrived to help clear the plates.
It's just as well we ordered the bread, as it was a 40 mins from starters to main course. I gave up counting how many times we had watched the same video on the tv screens…eventually it arrived. No extra drink order was offered, or top up of water. So we waited…
Served on top of a stand gave the Aubergine (£14) pizza a centre stage setting.
A £1 an inch of pizza which was described as baba ganoush, Jerusalem artichoke puree, crispy artichoke, pomegranate and parsley. The pizza was more of a flatbread with some sandwich filler topping. None of the smokey, garlicky baba ganoush expected, and where was the crispy artichokes hiding? Just as well there was the puree and pomegranate to give some flavour.
The West Side Tavern seems to be ideal for a pint and a pizza, not so much for a date night. 🙁
Where is West Side Tavern
West Side Tavern, 162 Dumbarton Rd, Partick, Glasgow G11 6XE
Book at table at West Side Tavern
Click here to book a table.