Northern Indian cuisine in Glasgow's Merchant City
The Dhabba restaurant has been a long-lasting fixture of the Glasgow food scene. We think it's been here since 2001, that's a lot of curry! It has been a good few years since we had last been (Click here to read about our last visit).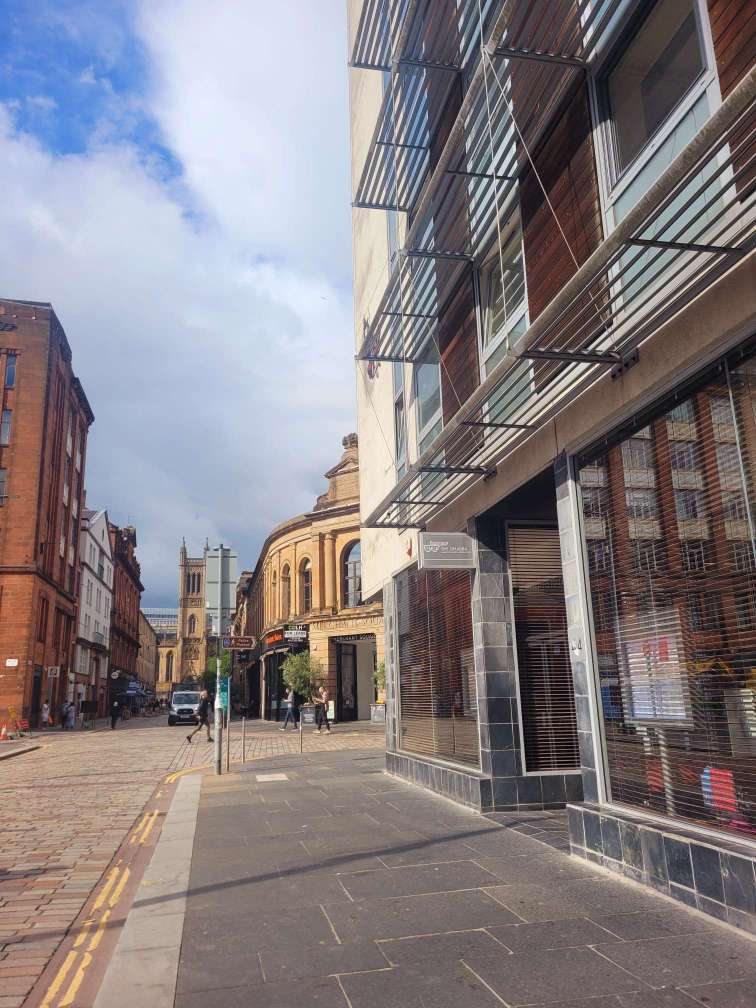 Menu
There is a lunch deal – £11.95, a Pre-theatre menu deal – £17.95 for two courses or their full a la carte menu.
Inside The Dhabba
Inside is light and airy. Wooden seating, large wall murals and a relaxed atmosphere.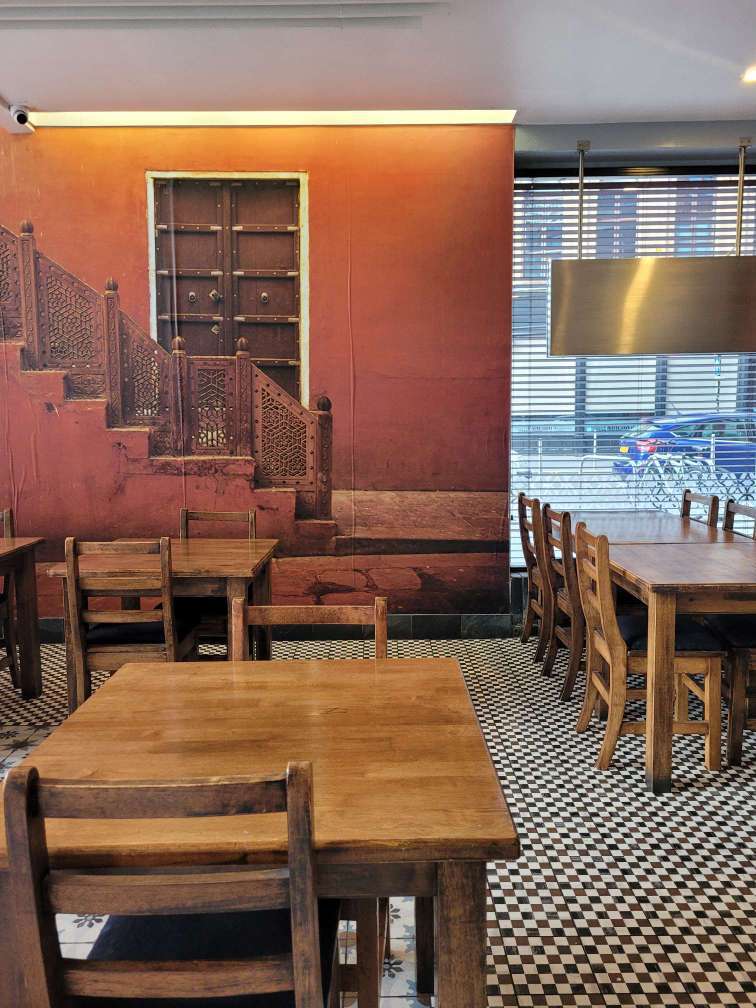 What we ate at The Dhabba
Instead of the usual poppadoms, which are available, we picked Gol Gappa.
Bite-sized puffs of chickpea and potato served with a tangy tamarind sauce. These are lightly spiced and perfect to wake up the tastebuds. We could easily have sat and eaten these all night.
Our starters soon arrived. Adraki Pasilyan for Mark. Roasted lamb chops marinated in pickled ginger and red chillies. Tender meat which was full of finger-licking flavour.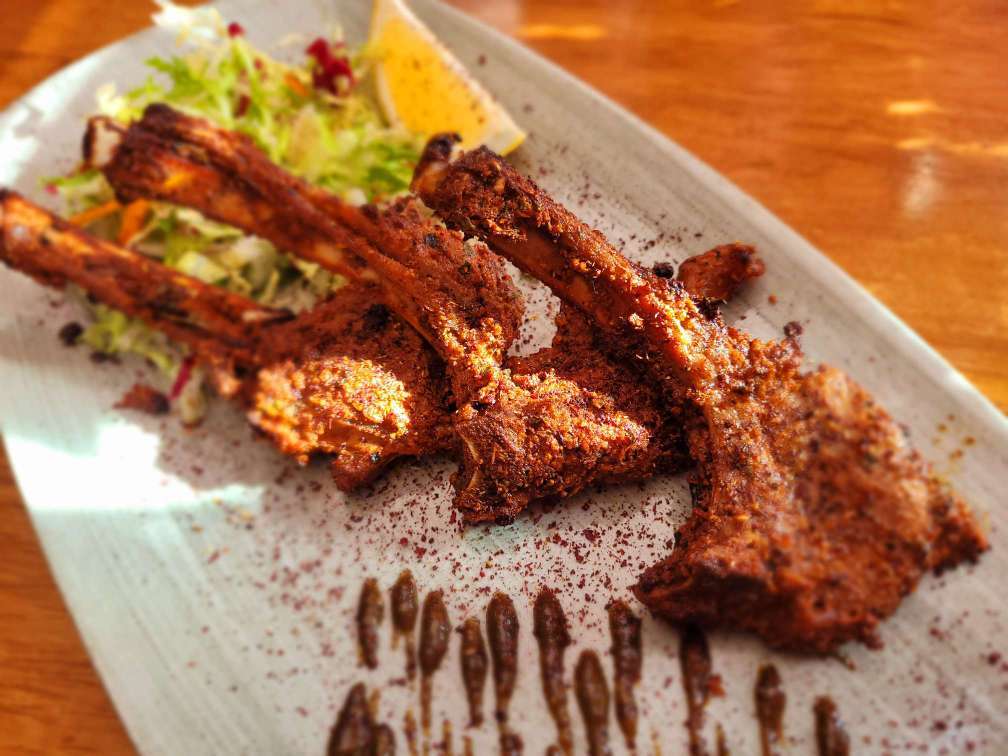 Tawa Macchi for me. Sea Bass with carom, which is like a caraway seed. A lightly spiced fish dish. Moist fish with a crisp skin. ❤️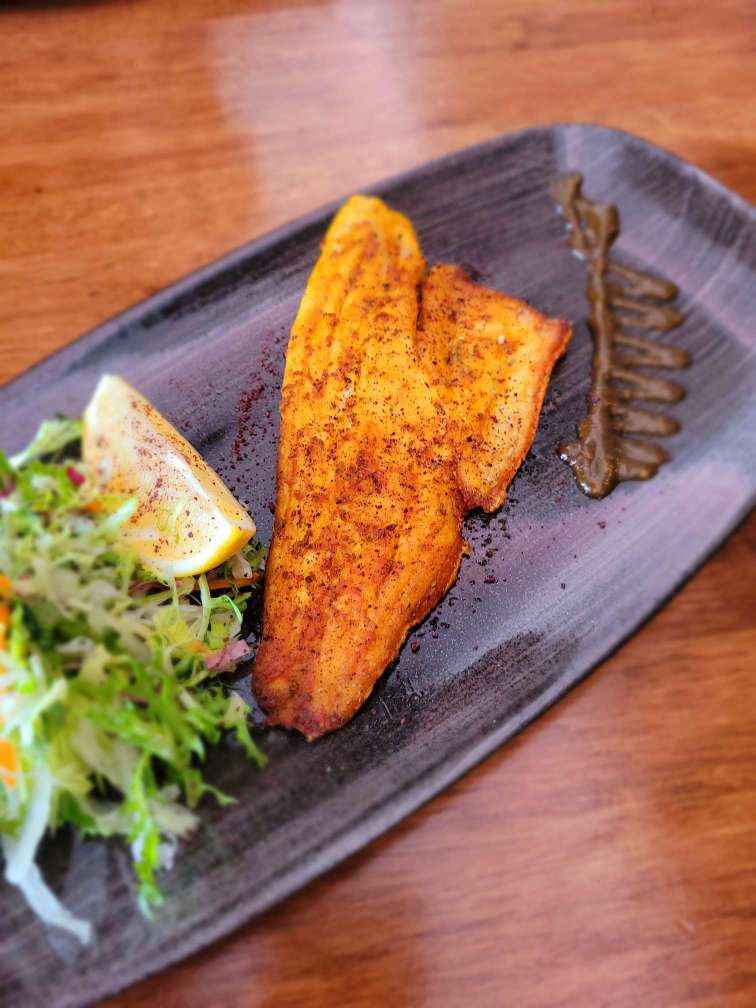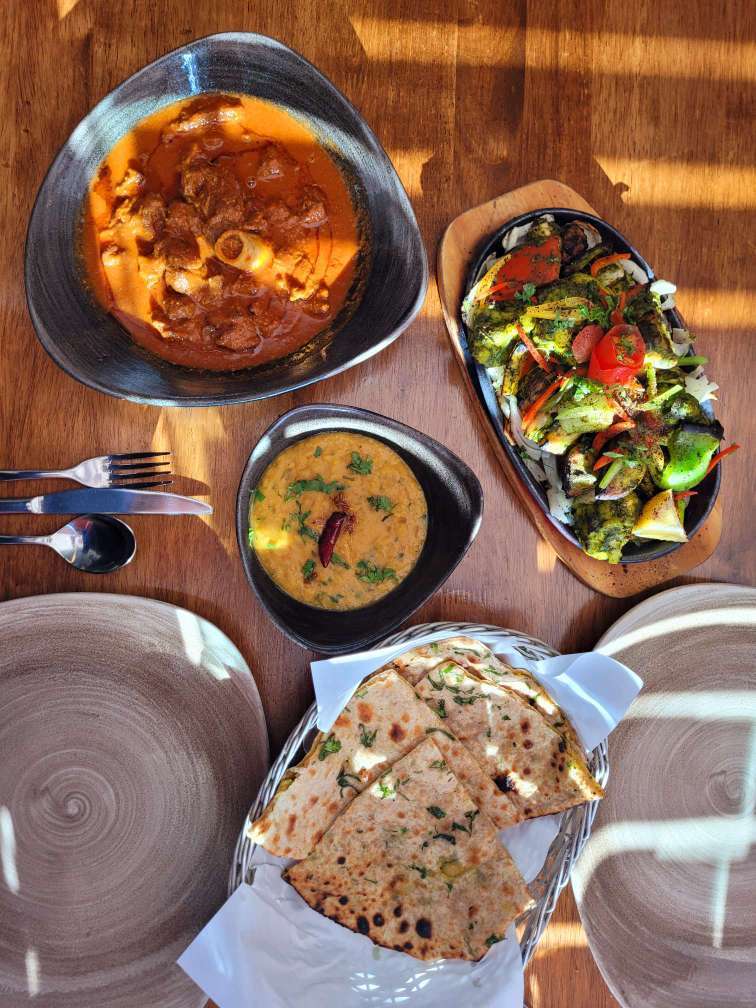 Subzi Seekh is a mixture of cauliflower, potato, mushrooms, peppers and onions. Fragrantly spiced, I was recommended to have this with a side of Tadkha Daal. Good shout there as it added some extra moisture to the dish and a creamy gingery note.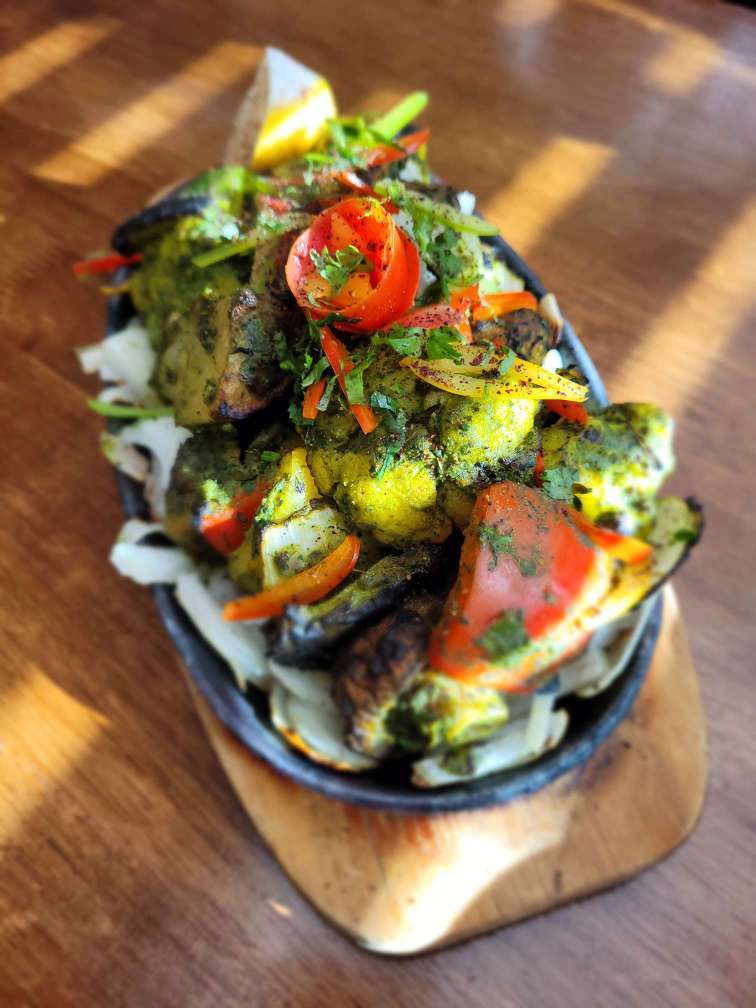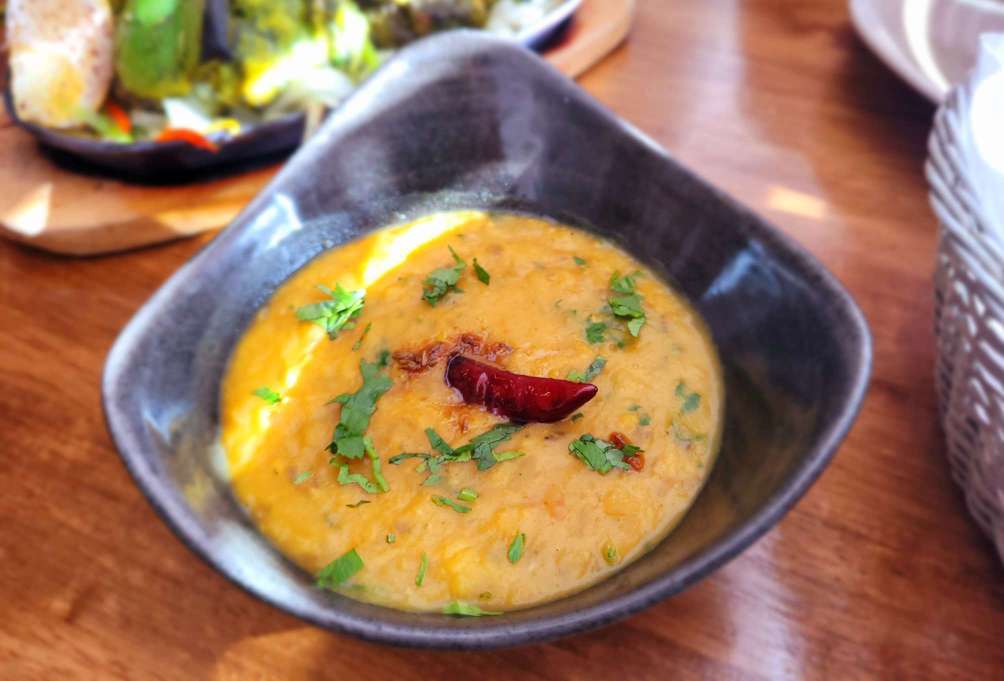 Rogan josh with goat was picked by Mark. There is also venison available, alongside lamb. On the bone goat, or should that really be tender, falling off the bone meat. Remember to scoop out the delicious bone marrow.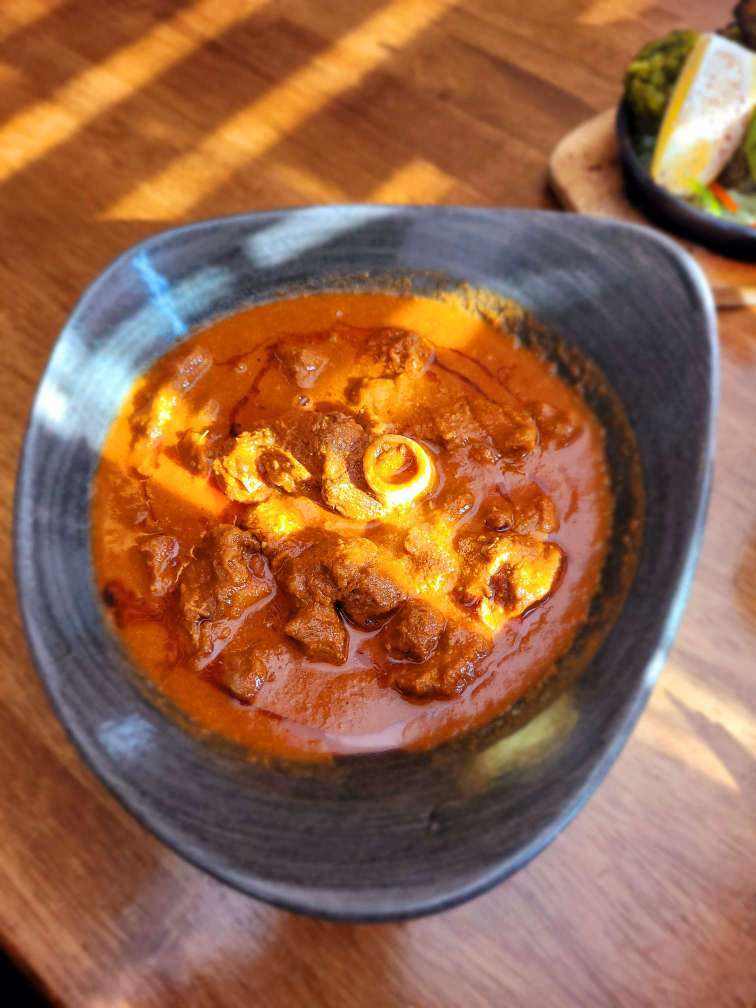 We may have been full, however, there is always space for pudding! Mango Kulfi and kheer for dessert. The kheer is served hot or cold, being humid, I decided cold was the way. Creamy and a slight hint of cardamom, perfect. The mango kulfi was again creamy, with smooth mango and a refreshing end to the meal.
Verdict
👍
Once again we were impressed with The Dhabba. Service was friendly and courses were brought out in a timely manner. Remember to order the Gol Gappa.
Opening Times:
Monday to Friday: 12pm – 2pm & 5pm – 11pm
Saturday & Sunday: 1pm – 11pm
Contact:
Telephone: 0141 553 1249
Email: info@thedhabba.com
Website: www.thedhabba.com
Location:
The Dhabba, 44 Candleriggs, Merchant City Glasgow G1 1LD
Public Transport:
Both High Street (Queen Street low-level) and Argyle Street (Central low-level) are a short walk away. Queen St and Central are both just over 10 mins away.
A number of buses stop at the bottom of Candleriggs (e.g. First number 2).