Family-friendly local Indian restaurant
Another Itison deal this time for poppadoms, two starters, two mains and two rice for £24. Yet another, we've been meaning to go to as it isn't far from where we live restaurant, and with the excuse of a voucher – off we went.
It's easy to find beside the garden centre within Rouken Glen Park. There's a beer garden outside and inside a variety of seating from booths to banquette.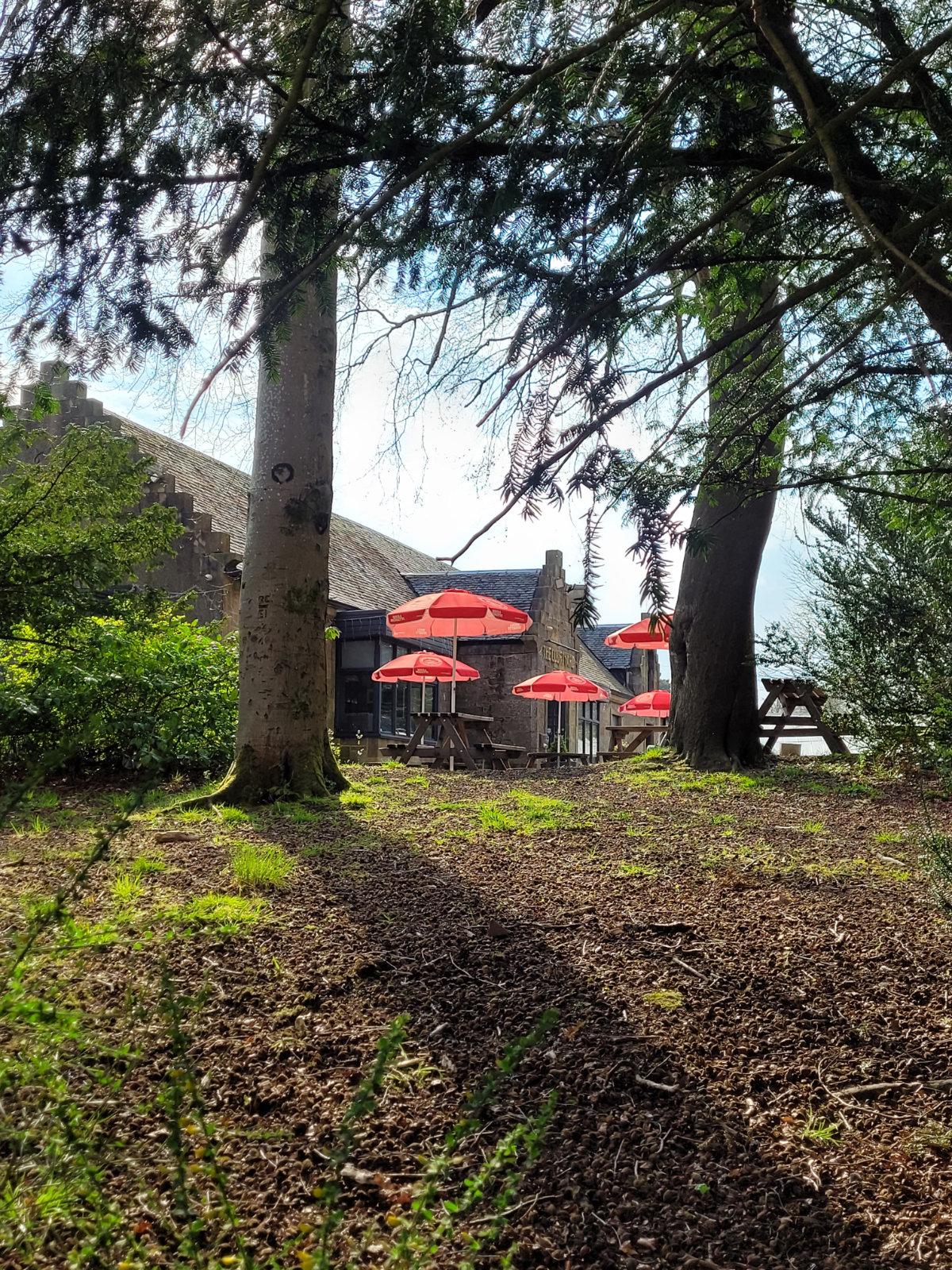 Menu at The Courtyard
Dessert menu at The Courtyard
What we ate and drank
Poppadoms, spiced onions and dips were delivered as soon as we sat down with the menus.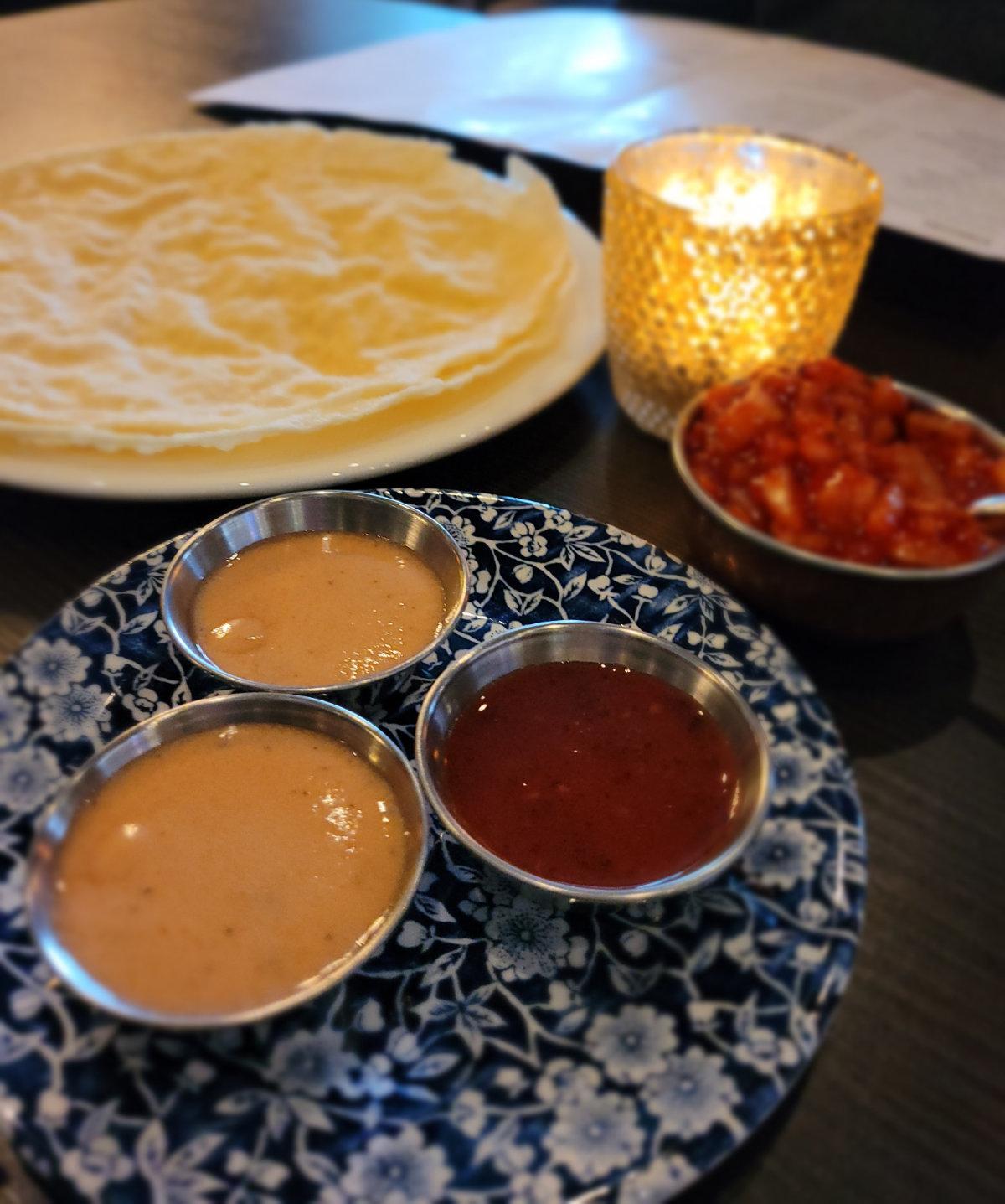 No drinks menus were on our table, we saw cocktail menus on some other tables, so we ordered a couple of soft drinks which arrived quickly.
We picked Cauliflower Pakora and Okra Fries for our starters. Both were warm and presented well. The okra fries could have been crispier, they were a little limp. The cauliflower was cooked perfectly, with none of the usual soggy cauliflower here. The surrounding batter could have done with some more seasoning as it was weak.
For main courses, we picked Pistachio Pasanda and Timure Chicken alongside pilau rice and a garlic naan.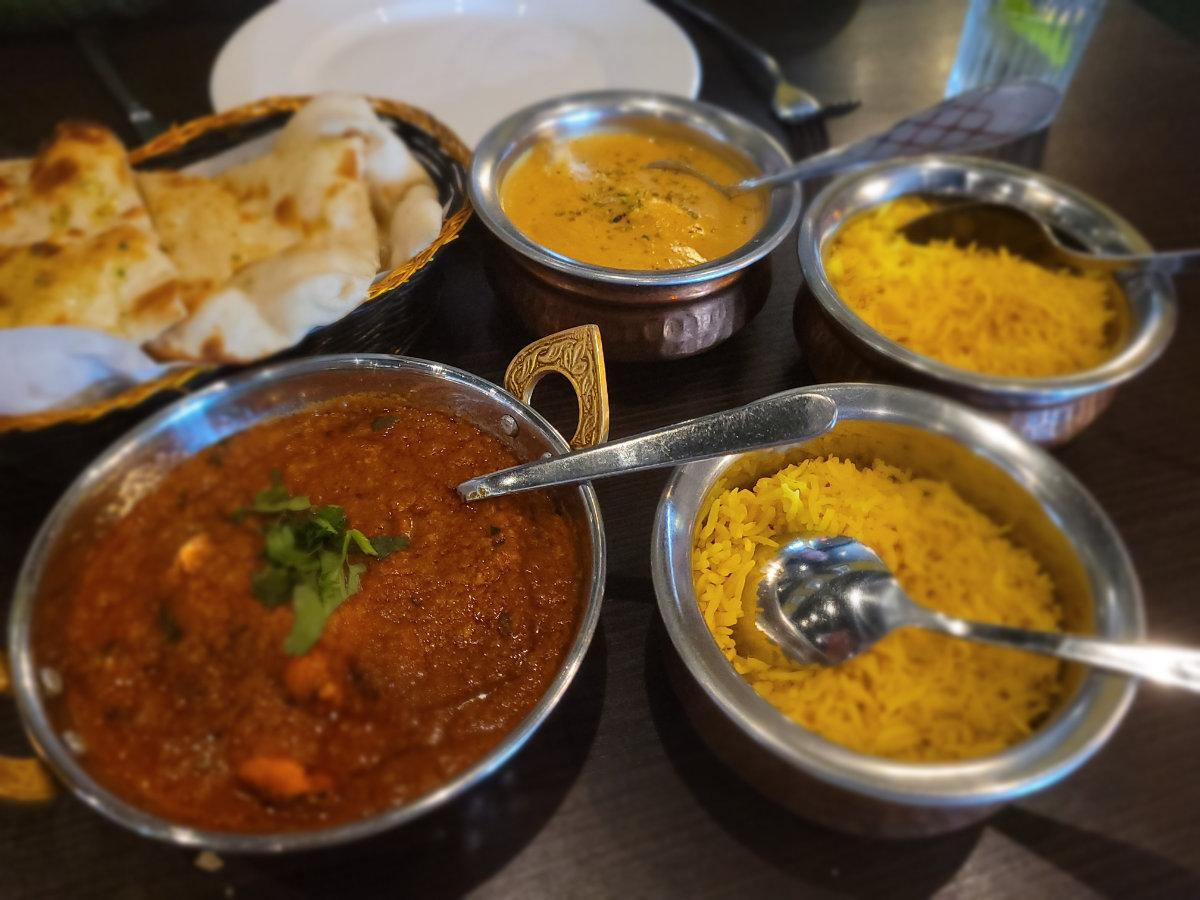 Timure chicken is described as Szechuan pepper, crushed ginger, garlic, cumin and fresh coriander. Nicely cooked chicken and the sauce didn't provide as much of a Szechuan pepper tingle as expected but was still a pleasant meal. The pistachio pasanda was creamy tasting.
Having to prompt the staff to upsell you to dessert isn't a good sign, but we waited and got fed up waiting so we asked. Gulab Jamun was spied, so we decided to be bad but good and share a portion. These were moist and warm, delicious. The ice cream was the usual restaurant-quality ice cream. The presentation looked like our cats had decided to leave a dirty protest, but we ignored that 😁
If we thought waiting to ask for the dessert menu was long, try paying! We waited and waited and waited. Eventually, we got our bill and headed homeward. A pleasant evening and we can see why there was a flurry of home deliveries and pick-ups. It's not the most tastebud challenging of Indian restaurants but provided a good meal, in pleasant surroundings. Lots of staff around but they don't seem to have been allocated areas to serve so seems a little chaotic.
Book a table
To book a table call 0141 483 7960
Where
The Courtyard, Rouken Glen Rd, Giffnock G46 7UG