Summer Nights at Zique's with new small plates menu
Ziques's, in the heart of Glasgow's West End, is coming out of restrictions with a flourish of small plates to entice you to linger on their herb laden terrace. (See our Zique's at home review here).   Surrounded by the smells of freshly grown herbs, we were invited along to sample some of the small plates menu, as well as try out some cocktails from Valentian Vermouth and Purist Gin.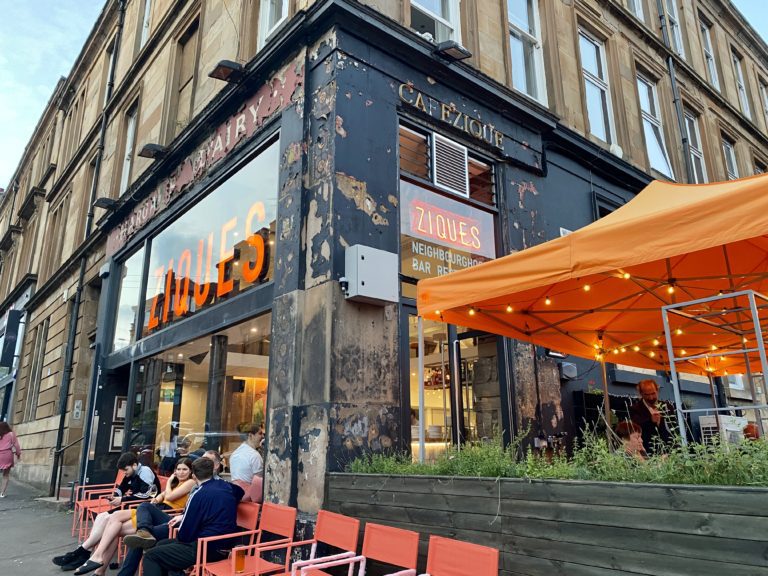 The small plates menu runs from Tuesday to Saturday from 12noon until 10 pm, with breakfast and brunch menus also available.
Menu
Small Plates Menu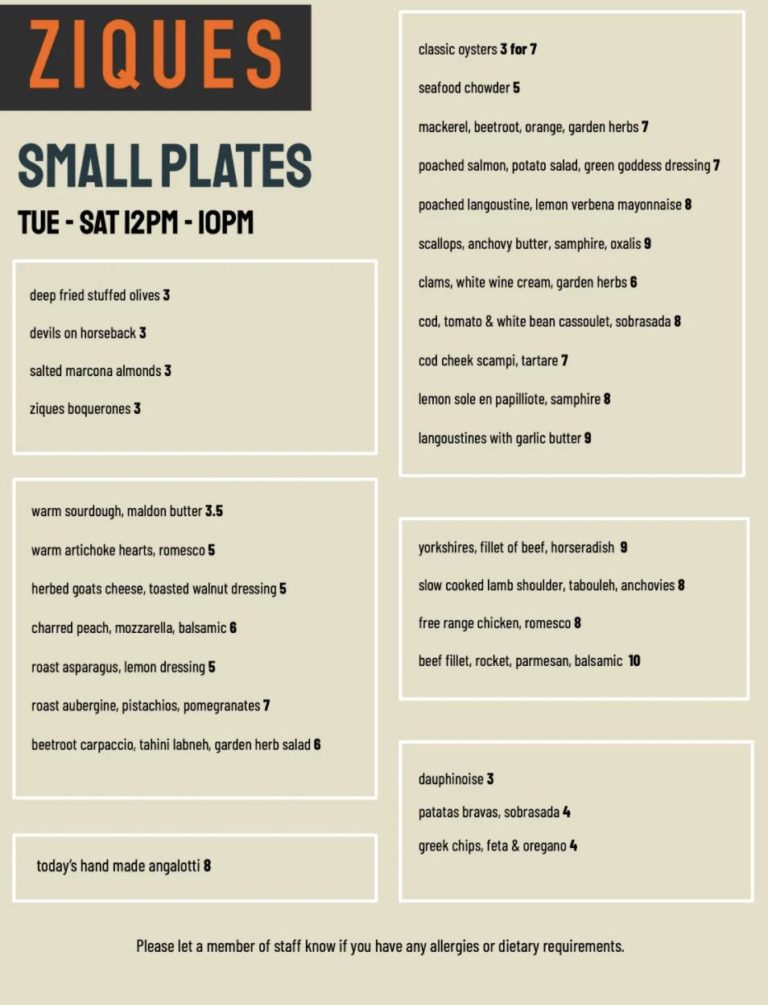 Sweets Menu
Breakfast Menu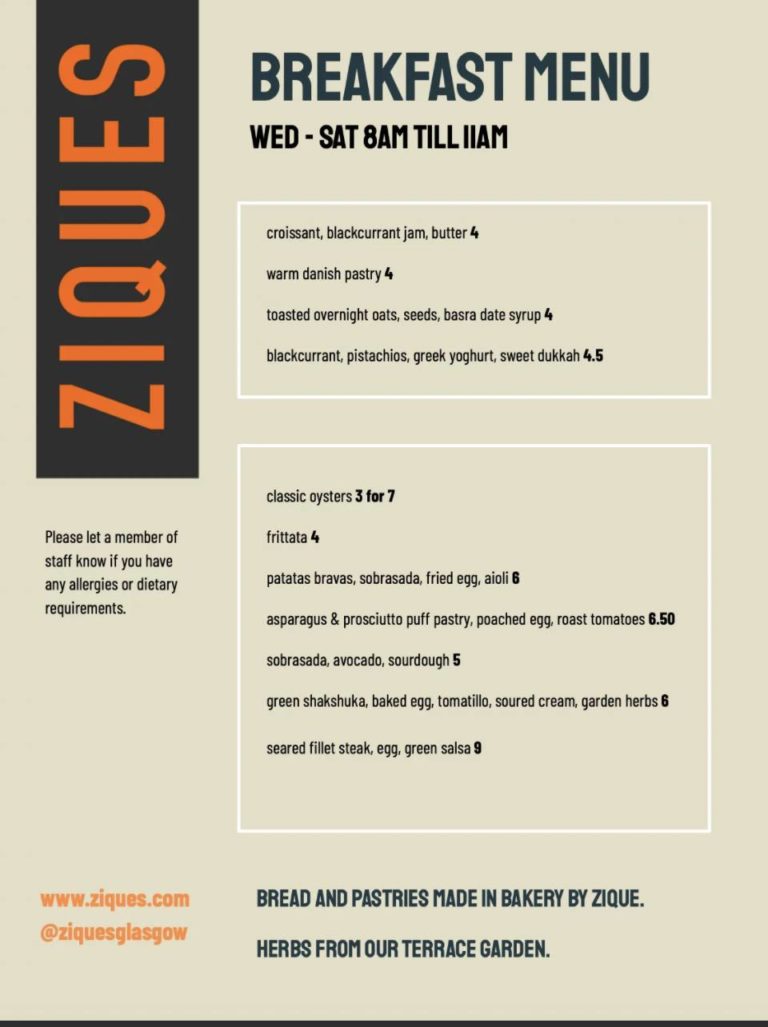 Brunch Menu
Food
Seabass ceviche, shallot and oyster mayo – fresh, cool and zingy – just what it should be like.  These are so easy to eat.
Tempura courgette flowers, Katy Rogers Crowdie.  Another easy to disappear dish. Crisp, creamy and dreamy.
Baked apricots, creme fraiche, pistachio and zaatar.  An unusual one, but thumbs up from us.   Zaatar and Creme Fraiche to give some sourness to the sweet roasted apricot.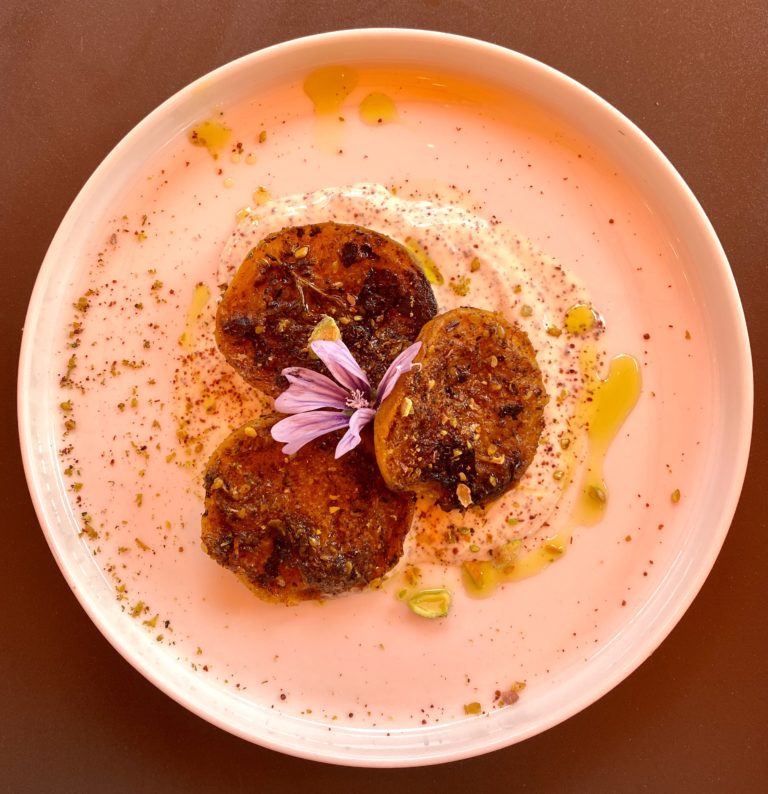 Mussels, rose harissa, chickpeas.  It tastes like the chickpeas are pureed through the rose harissa broth.  Gorgeous, just that right amount of spice and creamy texture to sit alongside the plump mussels.  Make sure to get some bread for dipping.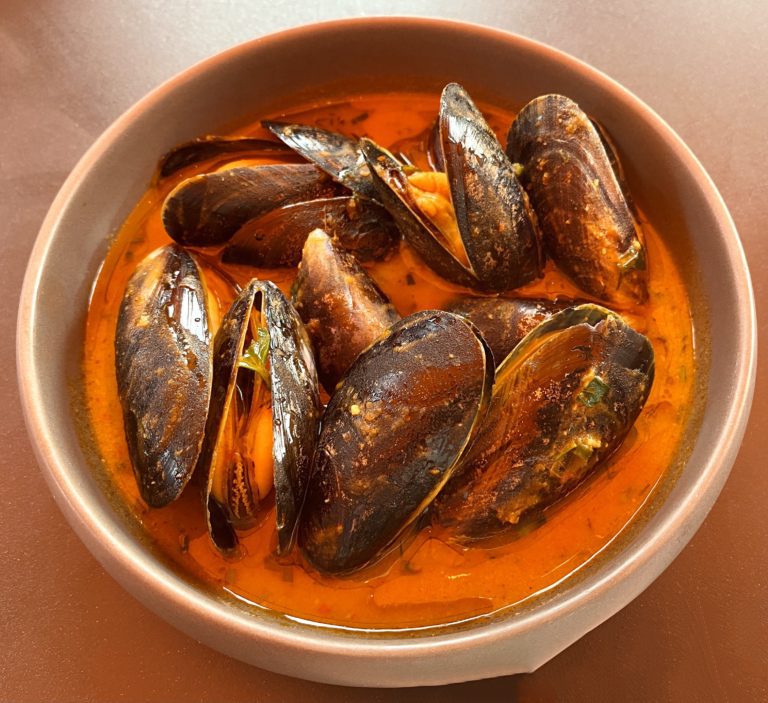 Hake fillet, broad beans, tempura mussels, lemon.  Another summery dish this time with meaty hake.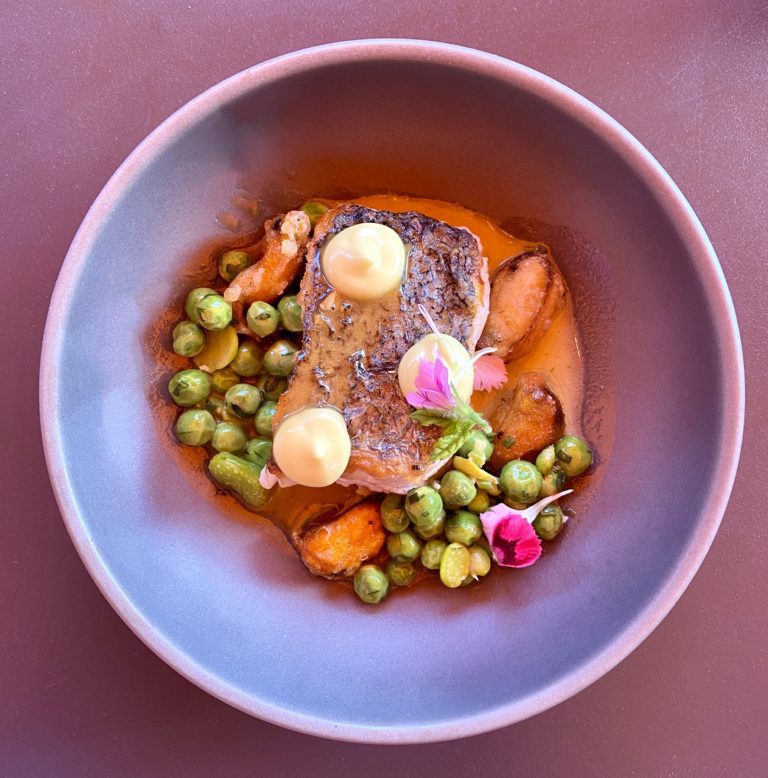 Pan-seared pork neck, baby gem, pear, radish salsa.  We generally aren't big fans of pork as it can be quite bland, this wasn't the case here.  Lots of flavours and the pork was moist as well.
Tahini roast dates, dark chocolate and vanilla.  WOW, caramelly tasting dates covered in luscious chocolate.  What is there not to love here?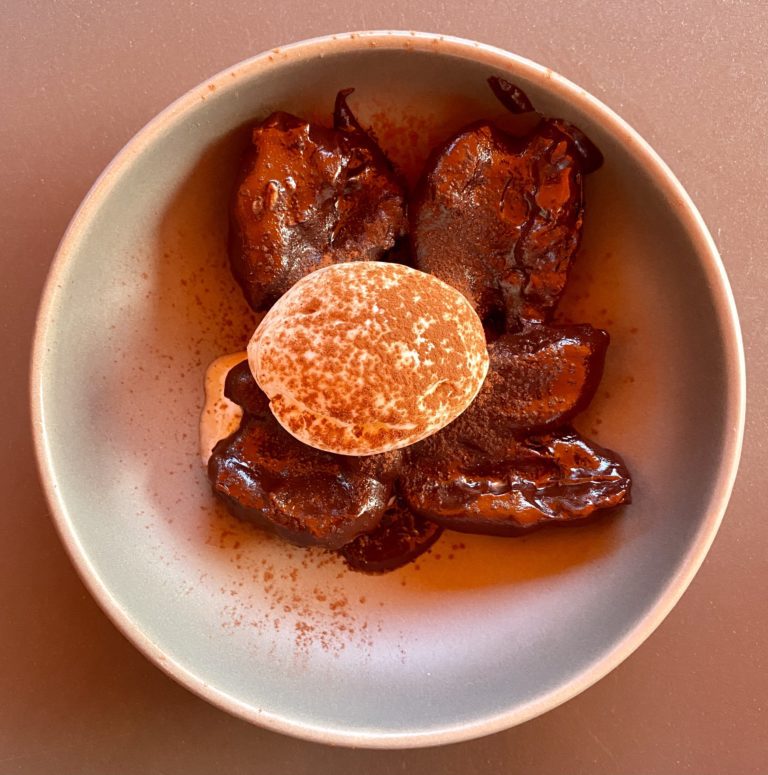 Keep in touch
Find us on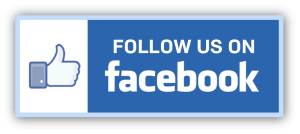 or say hello to our sister site which covers Glasgow and beyond!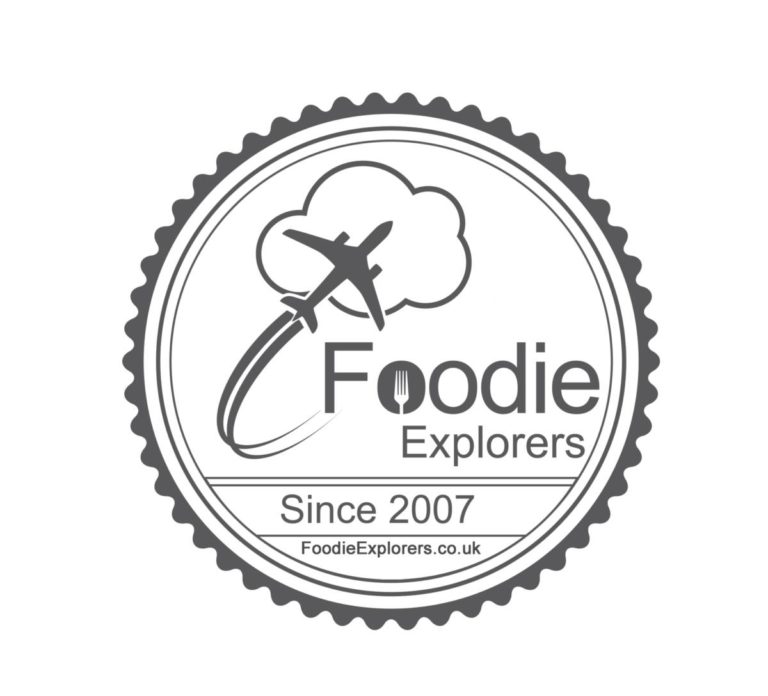 Verdict
👍
These plates were just the right size for a variety of flavours on a summer night but which also could easily translate into larger plates with ease.  A special shout out for the courgette flowers and the rose harissa mussels, they were in our dreams later.
Where
Zique's
66 Hyndland Street
Glasgow,
G11 5PT

Hours
Small Plates Menu
Tuesday to Saturday
12 noon – 10pm
​
Breakfast
Wednesday to Saturday
9 am – 11 am
​
Sunday & Monday
Brunch all day.
9 am – 4 pm
Cuisines
Brunch, Breakfast, Bar, Child Friendly, Contemporary, Small Plates, Vegan Friendly, Vegetarian Friendly
Features
Disabled Access, Free WiFi, Outdoor Seating, Families and Children Welcome
Dress code
Casual
Phone
0141 339 7180
Website
Transport
Click here for Traveline Scotland Journey Planner