Japanese dining in Glasgow city centre
Another cheeky Itison deal and a surprise for Mark as I have never been to Sapporo! He has been a few times and was surprised when I booked a voucher. After the shock wore off that he had been somewhere I hadn't. He mentioned that he's been and hadn't thought it outstanding. However, I have never visited so off we went to sort this out.
Menu for Sapporo in Glasgow
As we were there with an Itison voucher, we had a set menu.
What we ate and drank at Sapporo Tepanyaki
We picked chicken gyoza and peppercorn salmon for starters. Both arrived quickly and were cooked well.
Our cocktails arrived. Rapongi vice (pink gin, yuzu liquer, pink prosecco, bubblegum syrup, mount fuji bitters and candy floss) and Sakura (Hendricks gin, El Badarra, cranberry juice, lime juice and foamer). Both were very sweet and we couldn't taste any of the ingredients. All I could taste was prosecco and bubblegum syryp!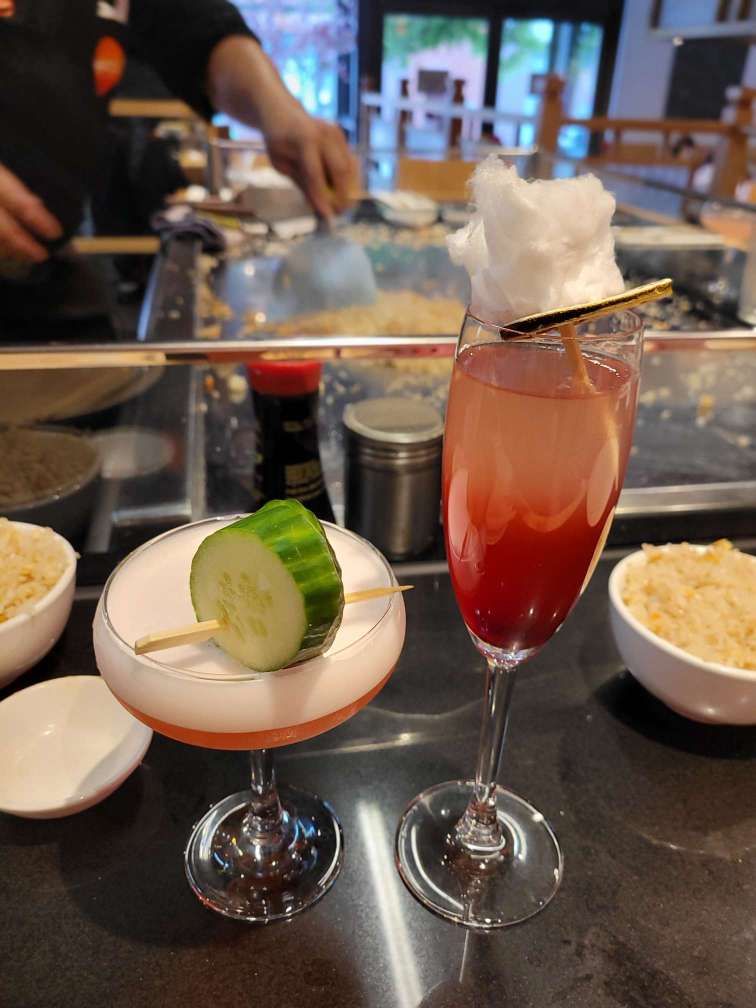 Then onto the main show. Two chefs moved into the Tepanyaki grill area and started to cook sliced potatoes. These were handed out after some theatrics. Then onto the main cooking. Some more theatrics, this time with fire as the fried rice and vegetables were cooked on one grill, and the meat and fish cooked on another.
Vegetable yakisoba, basically extra noodles added to the plate of fried vegetables and fried rice. Not much extra veggies.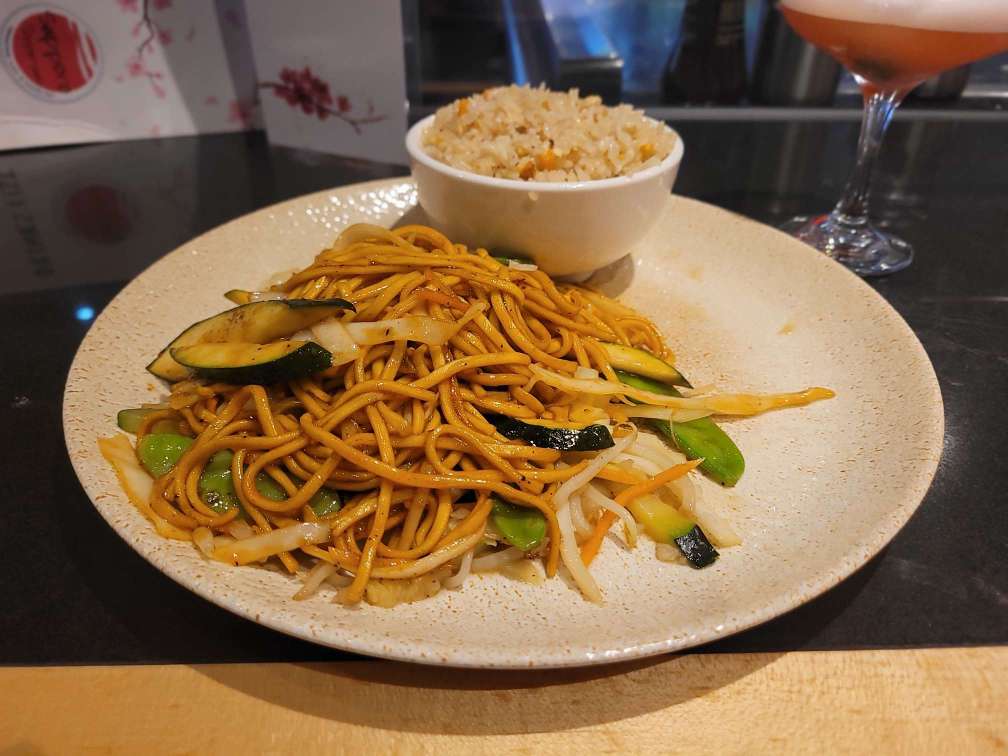 Chicken teriyaki, dry and overcooked chicken served with the standard fried rice and fried veg.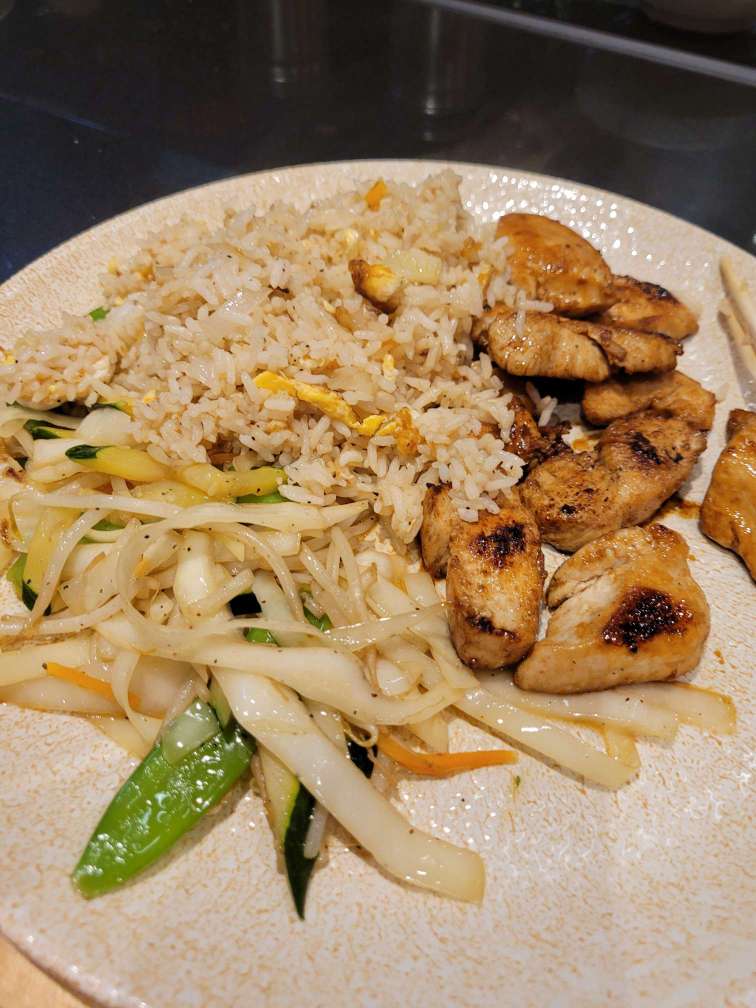 Both dishes were disappointing. Overly sweet and salty sauces that had no depth of flavour at all. Looking around most of the plates had meat left on them, and guests paid their bills quickly and left. No one seemed to want to stay for dessert.
Verdict
👎
Clean toilets and quick service, but then does that justify the automatic service charge? The food was average home made stir fry. We paid £31 for two soft drinks and two cocktails inc service charge. Including our voucher, this cost £65……😵‍💫
Where is Sapporo in Glasgow
Sapporo Tepanyaki, 2-6 Ingram Street, Glasgow, G1 1HA