Nashville-style chicken in Glasgow
From the folks behind Toni's Pizzaria and Catch comes Lucky B's. It has taken us far too long to try out here, but a recommendation from a friend meant that we needed to try Lucky B's out. We ordered a home delivery and lounged at home eating some Nashville-style chicken.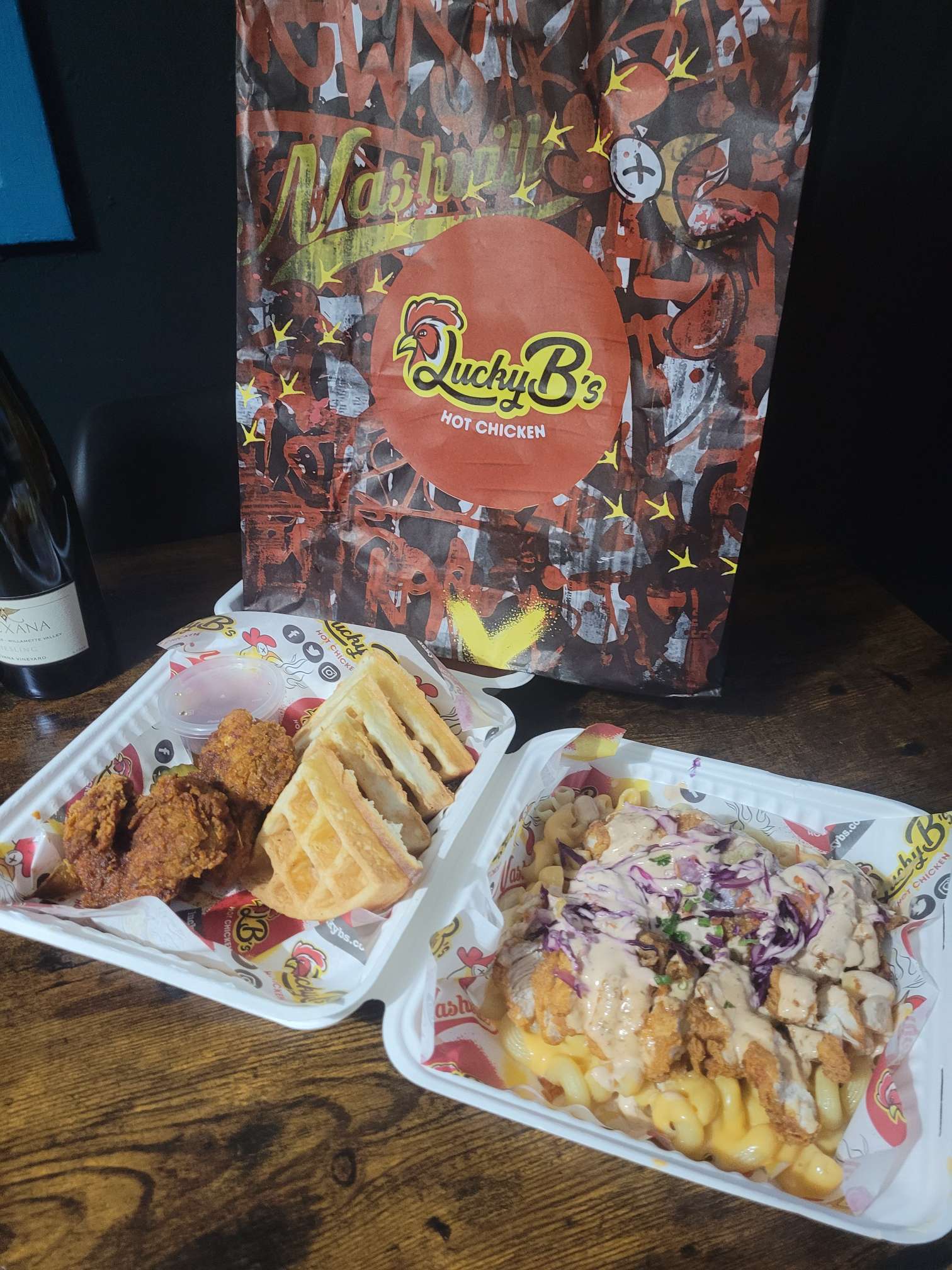 Menu
What we ate
Delivery was quick and, happy to say, still hot.
Chicken and waffles, with wings and some warming up heat level. Thick and fluffy waffles served with crisp and warming chicken wings. Just the right amount of heat to warm up the tastebuds – and give Frankie a heckin concern when trying to steal some chimkin!
Loaded mac & cheese with chopped tenders, slaw and sauce. Cheesy and mustard mac and cheese topped with moist and tender chicken tenders. Next time we'll portion these up half n half for some chicken, mac and cheese and waffle heaven.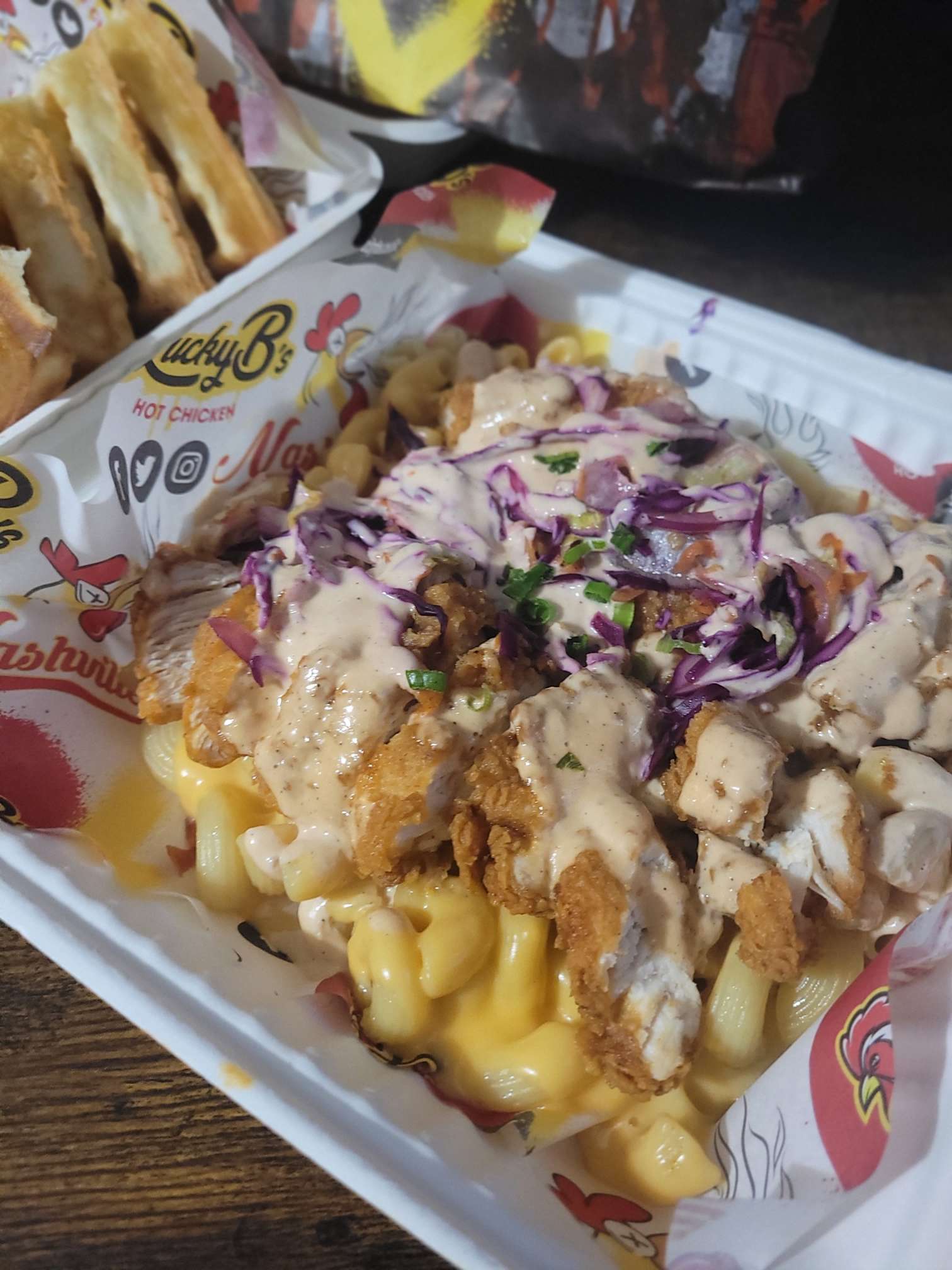 Verdict
Top stuff, we loved it and will be ordering again and maybe a visit.
Where
Lucky B's Hot Chicken, 205 Fenwick Rd, Giffnock, Glasgow G46 6JD
Order