Quick serves at this 'hidden gem' Southside cafe
Within Newlands Tennis Club is Dropshot, which is a cafe that is open on Saturday and Sundays from 9am – 3pm.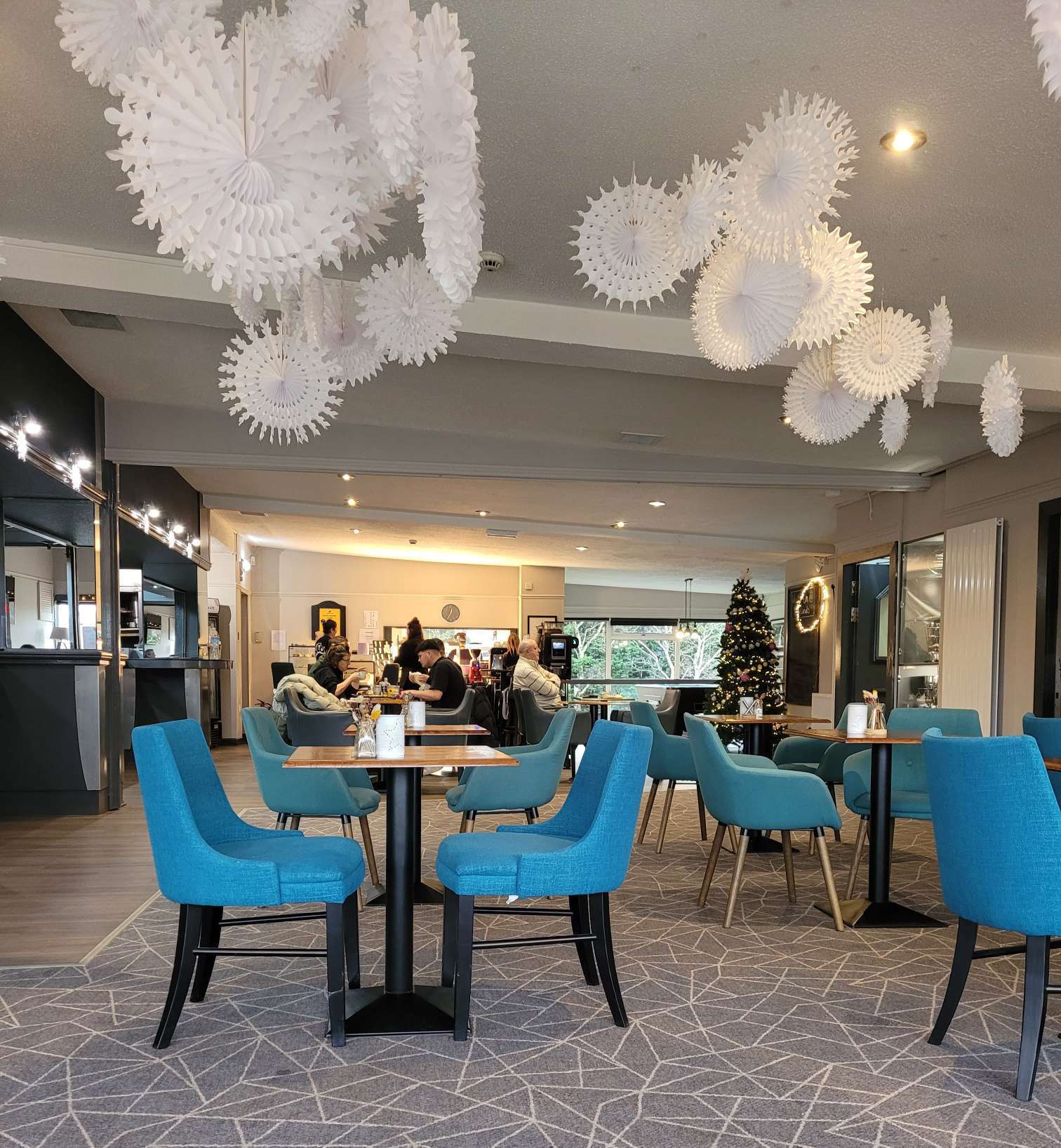 Menu at Dropshot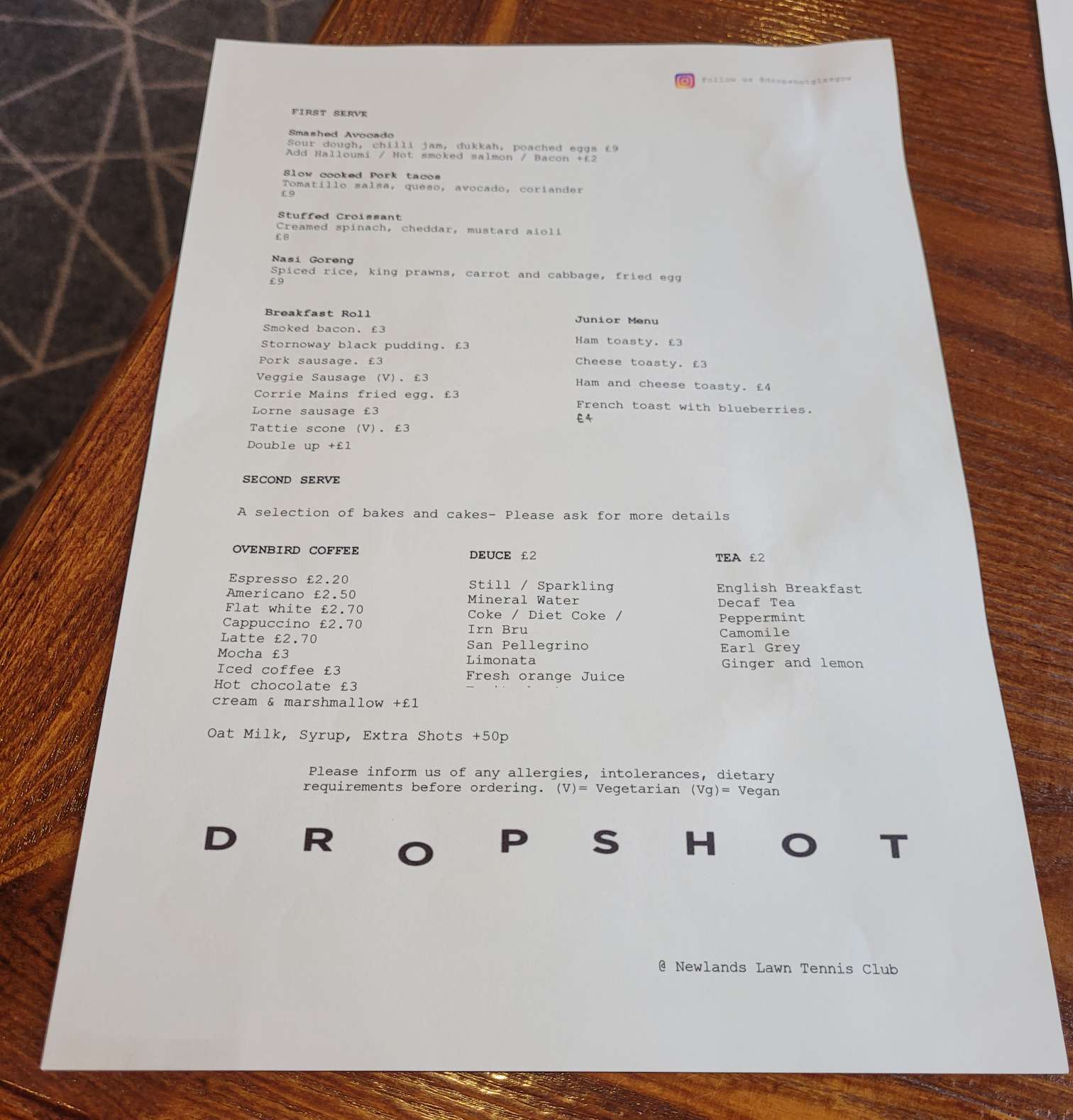 What we ate and drank
The menu offers a selection of hot rolls with four daily specials, which included some unusual options such as nasi goreng, tacos and a filled croissant, which we were drawn to.
Slow cooked pork tacos. We haven't been to Mexico but based on the better Mexican restaurants we've been to, these tasted surprisingly authentic but two tacos alone isn't the most filling so something else on the plate would have been welcome.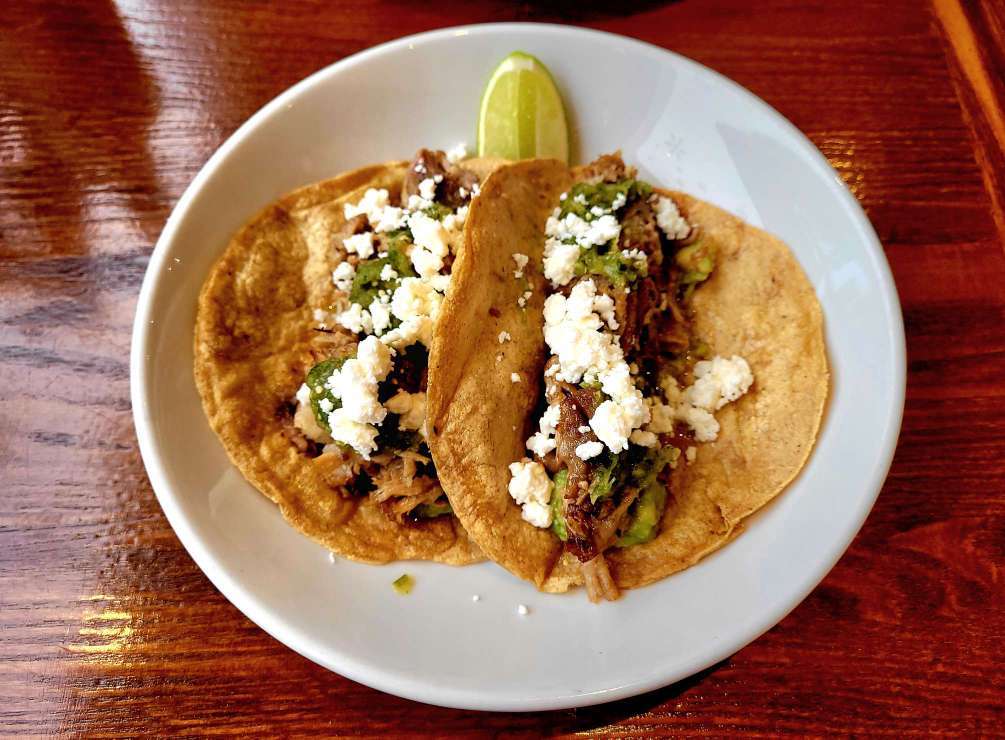 Stuffed croissant – creamed spinach, cheddar and mustard aioli. Yummy, well filled creamy and cheesy.
Of course, Mark had space left for a cake but I was full after the croissant.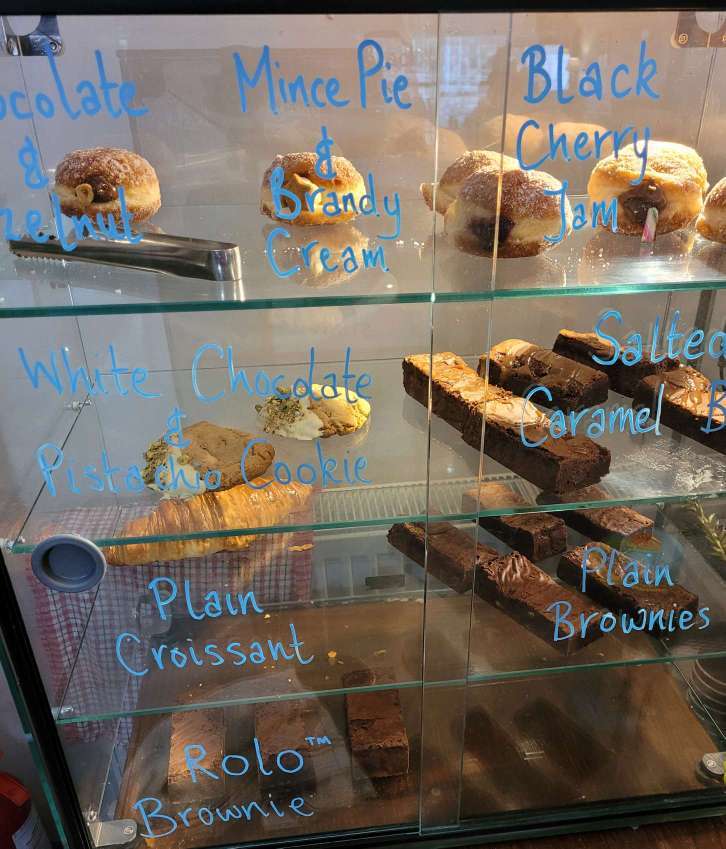 A seasonal mince pie and brandy cream doughnut was ordered from the choice of eight cakey things. Sufficiently sweet and soft so devoured quickly.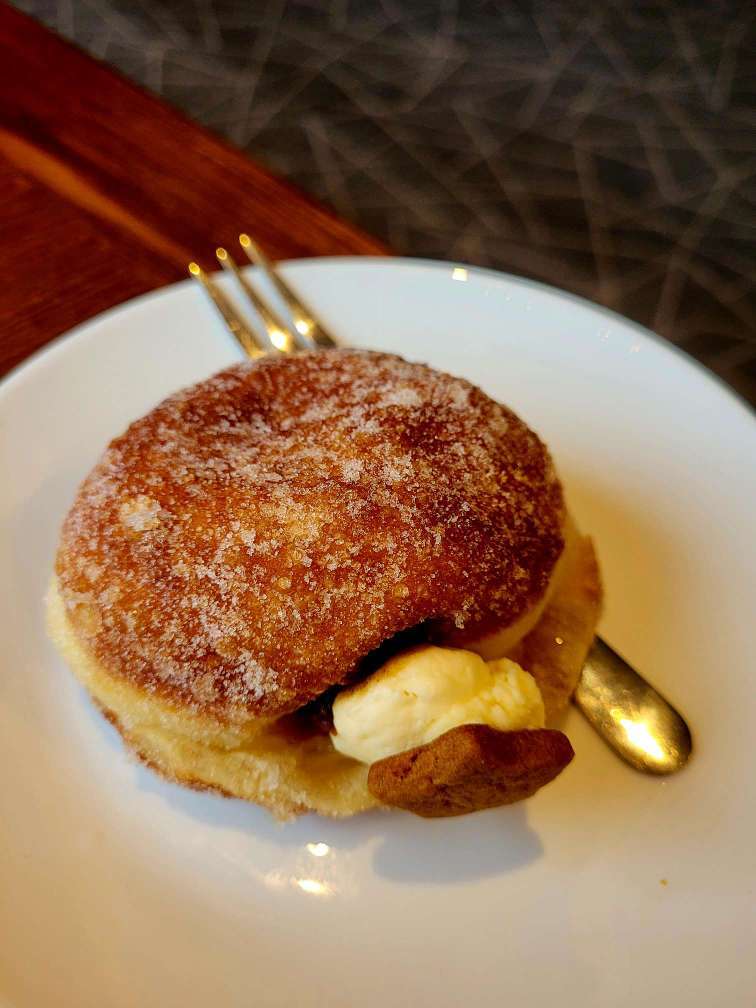 Verdict
👍 We will certainly pop in again and try out the hot breakfast rolls and see what else is on offer next time. The dishes on the menu were surprising, we certainly didn't expect to see Nasi Goreng or tacos.
Where
Dropshot, 18 Mochrum Road, Glasgow, G43 2QE