The tastes and aromas of Old Dehli made new in Glasgow
Shopping centre dining doesn't usually excite us so we were glad to hear that the new Namaste by Delhi Darbar restaurant isn't actually located alongside the big chains in the food court at the St Enoch Centre but rather at the opposite, quieter end of the building, beside the recently opened Vue cinema. The restaurant only opened at the end of October so still looks very new.
Namaste by Delhi Darbar is as the name implies a new venture by Delhi Darbar in the North of Glasgow – some say Bishopbriggs but we'd say Auchinairn – regardless it's somewhere we've long been aware of but have never actually visited (apparently it's been there for over 30 years). Our first impression of Namaste was that it reminded us of restaurants like Chaakoo and Dishoom, which is no bad thing, but the food here is actually inspired by Chandni Chowk, an old Delhi market rather than Iranian-Indian cafes.
You can see that a lot of time and effort has gone into making the restaurant look like a place worthy of an intentional visit and not just somewhere for a quick bite before or after a movie. Hundreds, yes hundreds, of baskets are hanging from the ceiling, photos adorn the wall, and what's this..?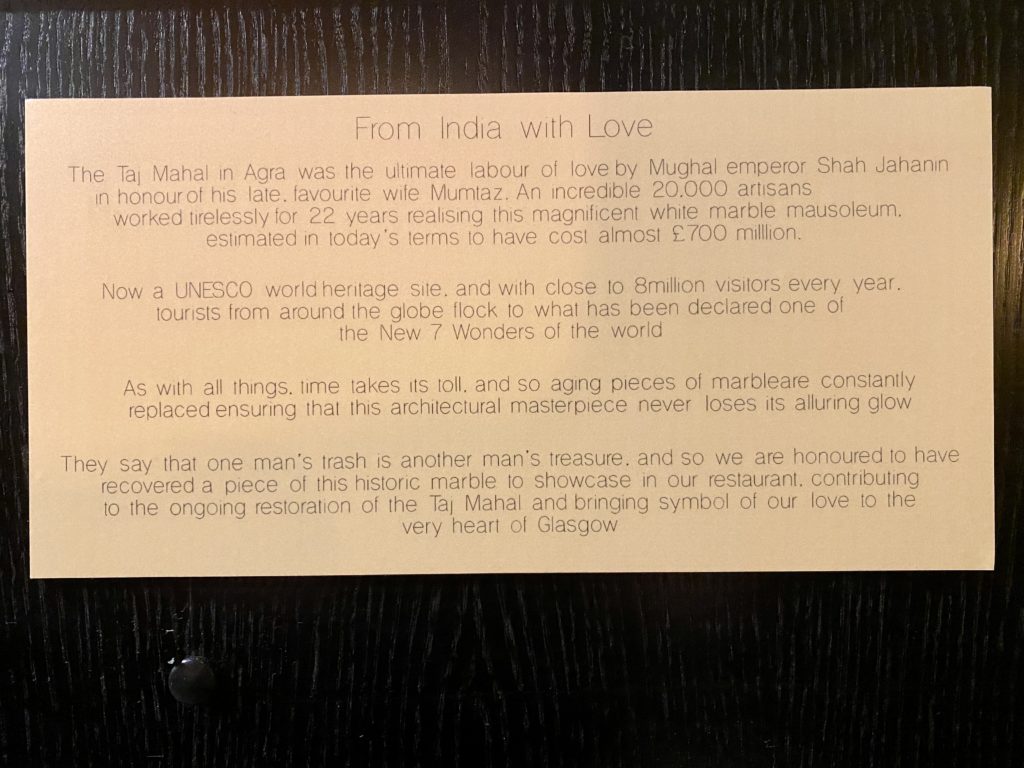 Why yes, of course, there's a piece of world heritage, just an old marble floor tile from the Taj Mahal on the way to the toilets!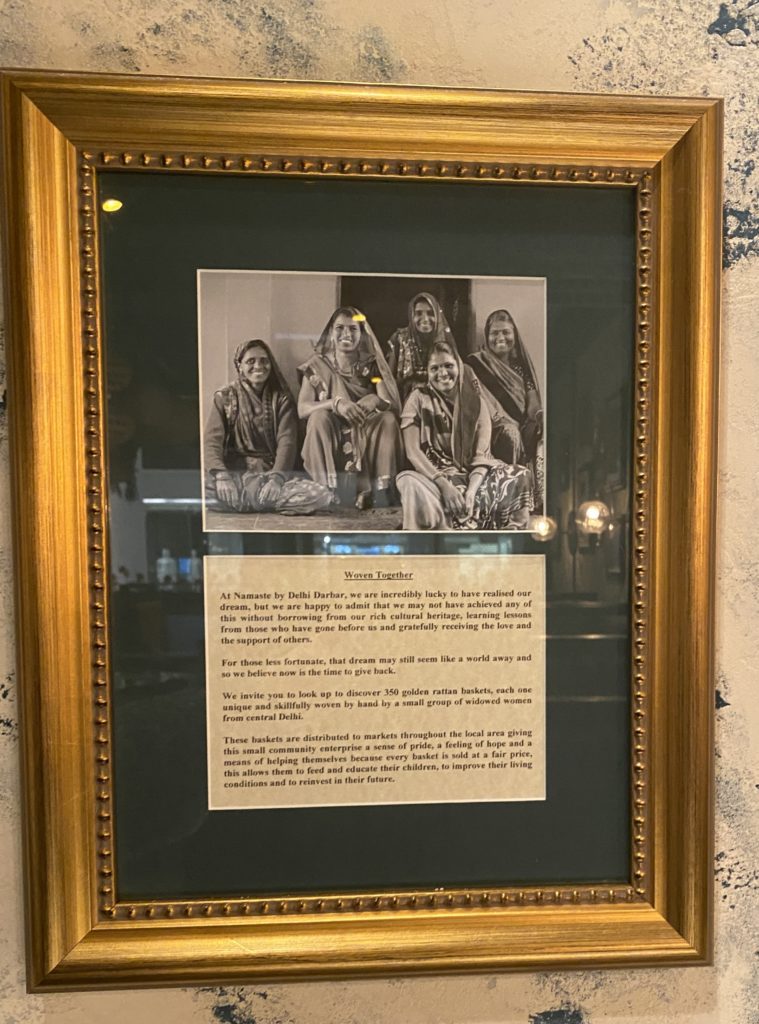 The hanging baskets, all 350 of them, also have a story, they aren't just random ephemera. They are the output of a small community enterprise in Delhi comprising skilled widowed weavers!
Menu
Onto the food and drink…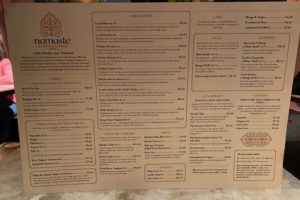 Drinks
The selection includes lassis, Cobra, the newer Cobra Malabar, Cobra Zero, Bombay Bicycle, Blue Moon, Peacock ciders, three house cocktails, wines and soft drinks. The cocktails looked interesting but tried to be healthier by having a lassi (£4.50) and masala chai (£3.50). The chai was sweet and aromatic as expected, for the former, choose from mango & ginger; strawberry & rose; or cardamom & saffron, which we chose. It was thinner than we are accustomed to but quite refreshing so maybe a blessing in disguise as lassis can be so thick that they are practically food – like having Guinness with a meal, it can fill your stomach in no time. Note that they are also dearer than some of the alcoholic choices.
Food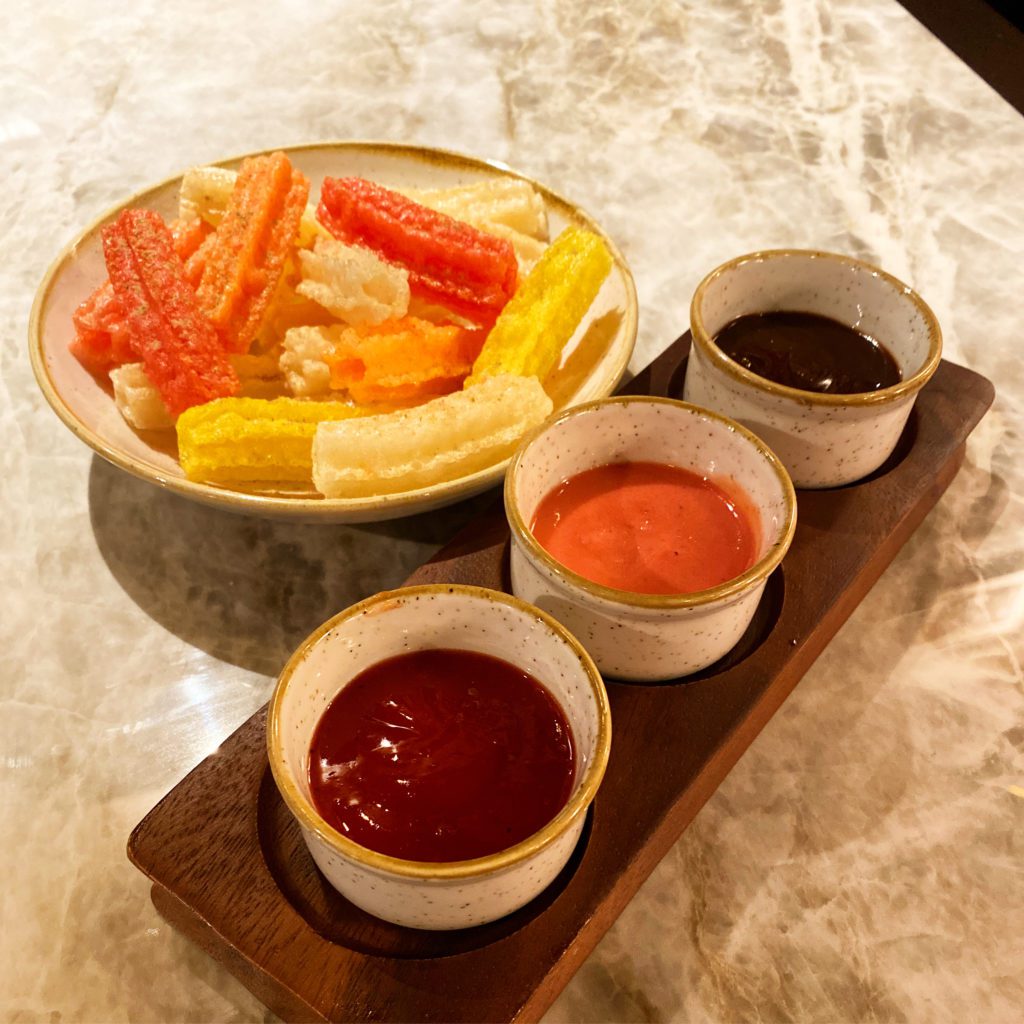 Spiced Fur Fur nibbles (£5) – I have had these colourful little snacks before, in Malawi years ago but can't remember ever having them in the UK much less Glasgow. They are like seasoned maize puffs or lentil crisps and very addictive, coming with a trio of dips here. They would make good munchies for a movie next door but are a tad overpriced at £5 per bowl.
Not everywhere does paneer pakora (foreground, 5 pieces for £5.50) nor fish pakora (background, 3 pieces for £5.50) but we are always pleased to find places that do. Both were pleasantly spiced tasty pakora and did just enough to keep hunger at bay.
King prawn tandoori (£14) – this one however was spicy, a bit too spicy for Emma but still tasty with lots of chargrilled 'Maillard' flavour. We decided to forgo 'boring' rice as something else caught our eye on the menu…
Masala fries (£3). Thin chips seasoned with spices and quite munchable. We also had a naan, which was good but arrived cut into quarters when we prefer a big one we can tear apart and fight over (maybe that's why it arrived pre-sliced?)!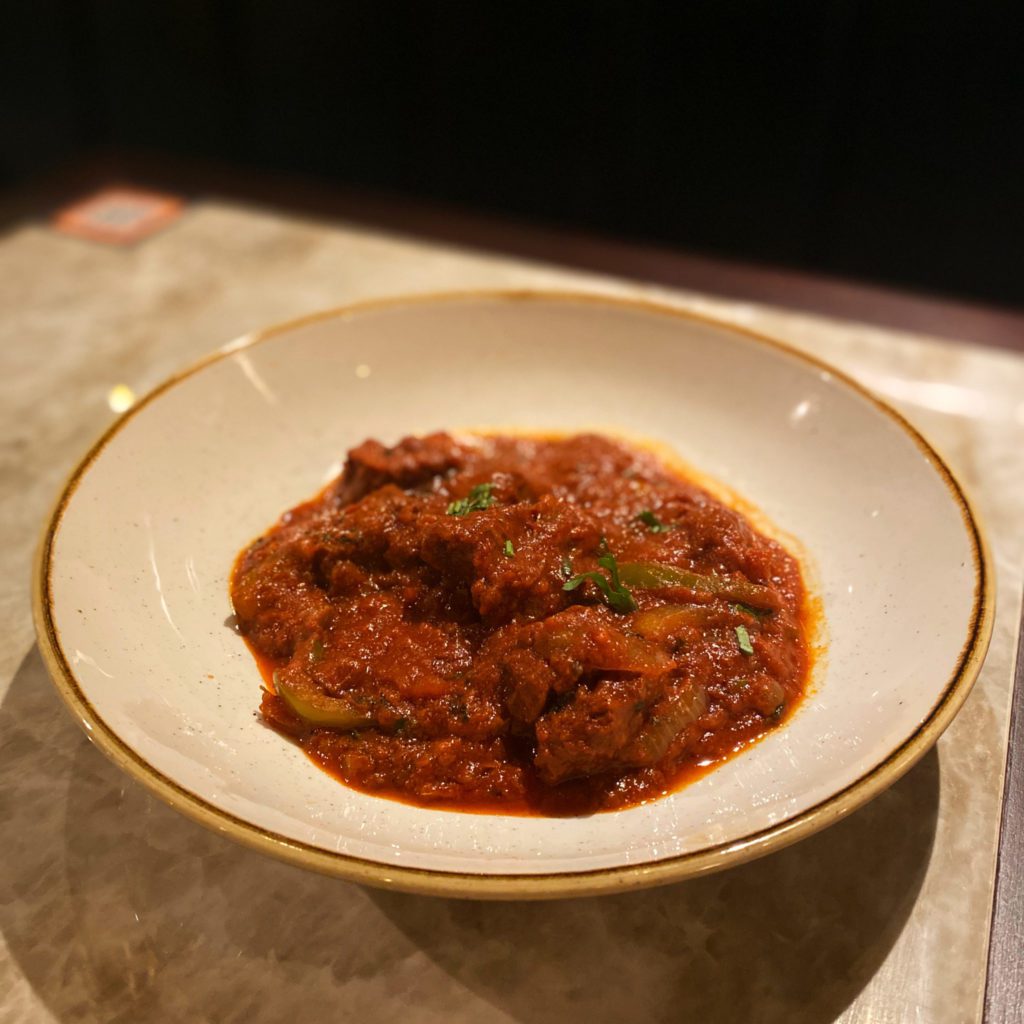 The lamb karahi (£9) was rich in flavour and full of tomato and onion goodness. Moderately spiced with a decent amount of non-chewy lamb.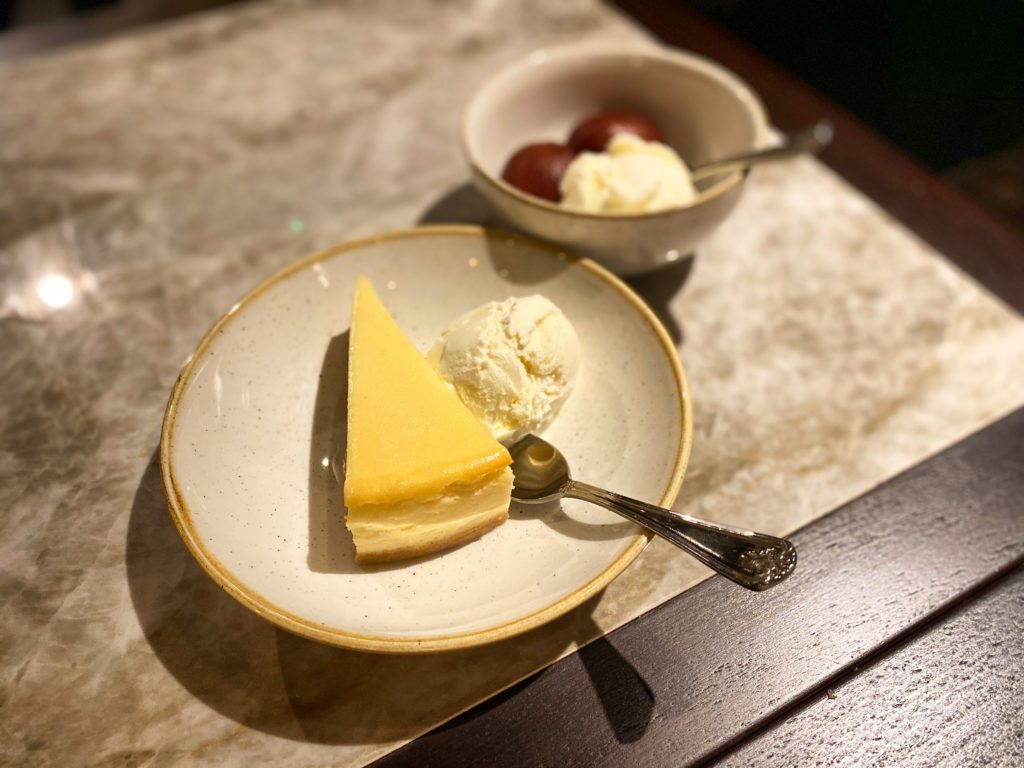 Sadly there was no kulfi on the menu due to Brexit or COVID or whatever but we did still enjoy a bowl of syrupy gulab jamun (£5) and a slice of vanilla cheesecake (£6), both of which were very good and came with vanilla ice cream instead.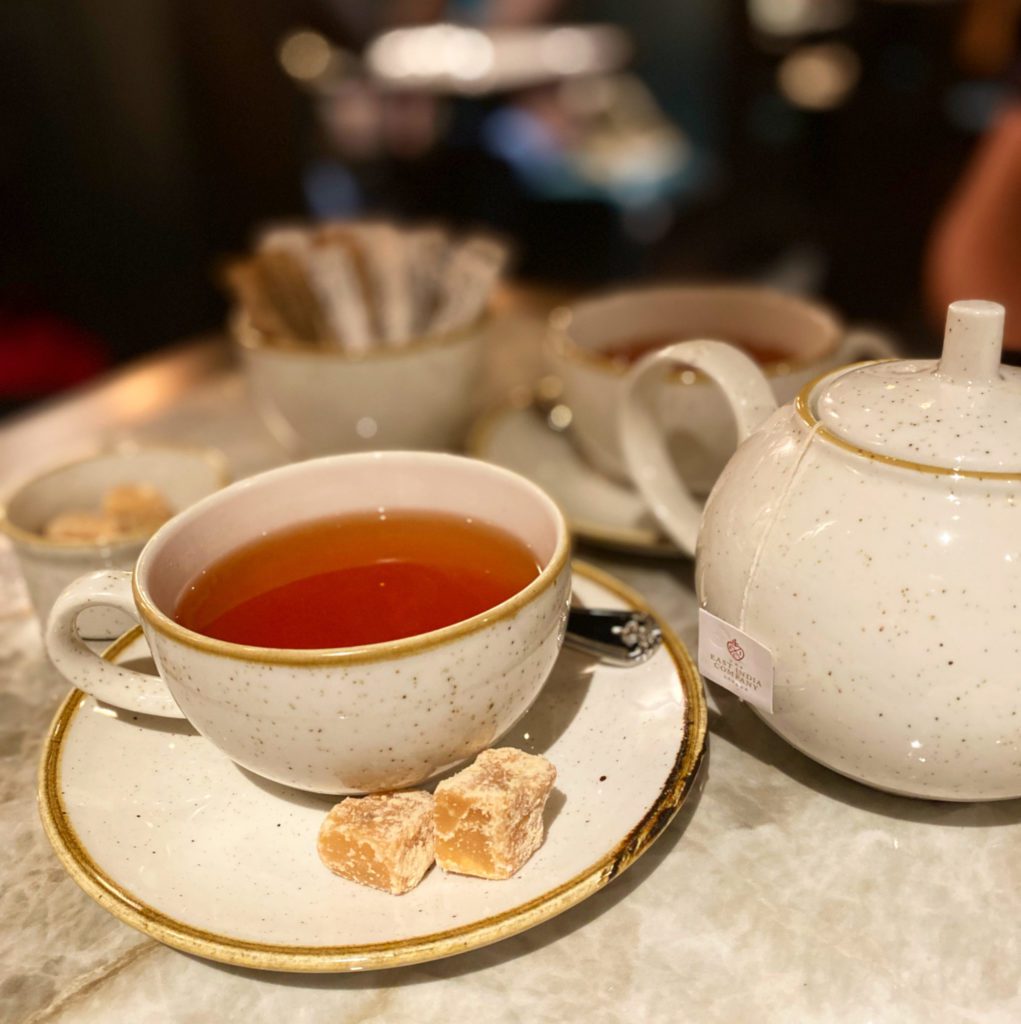 To finish, we had a fragrant earl grey tea (£2,50 each), and with it, we had a few cubes of fennel seed tablet (£1.50). This was a bit different, Scottish tablet – sweet and sugary but given an aniseedy twist. It may not appeal to all Glaswegians however.
We also discovered that their coffee actually comes from India but only found that out after ordering so will need to return to have a cup or two.
Verdict
Anyone going to see a film at the Vue cinema or doing any Christmas Shopping at the St Enoch Centre and needing sustenance should consider dining here ahead of anything in the food court. Actually, Namaste by Delhi Darbar is good enough in its own right to expect customers who weren't planning on visiting St Enochs so if you are in town and feel like a curry here's somewhere new to try. The restaurant is spacious, modern and inviting, while the menu has a number of expected dishes alongside more unusual choices, and I was happy to see 'spiced fur fur' on the menu but that and a few other items are on the pricier side, a pint of lager, for example, is £6 but we did leave feeling full so you do get a good feed for the money. The temperature is a little too cool though – rumour has it that it's haunted by the ghost of Debenhams across the way. The service was well-paced but our server didn't advise us of the lack of kulfi until after we'd received our desserts.
TL;DR
+ Attractive and clean modern restaurant
+ Classic Indian dishes alongside more exotic items
+ Good selection of drinks
+ View a piece of world heritage on your way to the loo!
+ Supports all woman community enterprise in Delhi
+ Open all week
– Some items are a bit pricey (e.g. spiced fur fur, lassis, draught beer)
– Restaurant temperature could be warmer
Where
St Enoch Centre,
55 St Enoch Square,
Glasgow,
G1 4BW
Hours
12:00 till 21:00 all week
Cuisines
Indian, Asian, Contemporary, Vegan Friendly, Vegetarian Friendly, Gluten-Free
Features
Disabled Access (all on one level, access the 1st floor via shopping centre lift), Family-friendly
Email
info@namastebydelhidarbar.com
Website
Namaste by Delhi Darbar Website
Transport
Click here for Traveline Scotland Journey Planner
Keep in touch
Find us on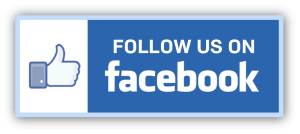 or say hello to our sister site which covers Glasgow and beyond!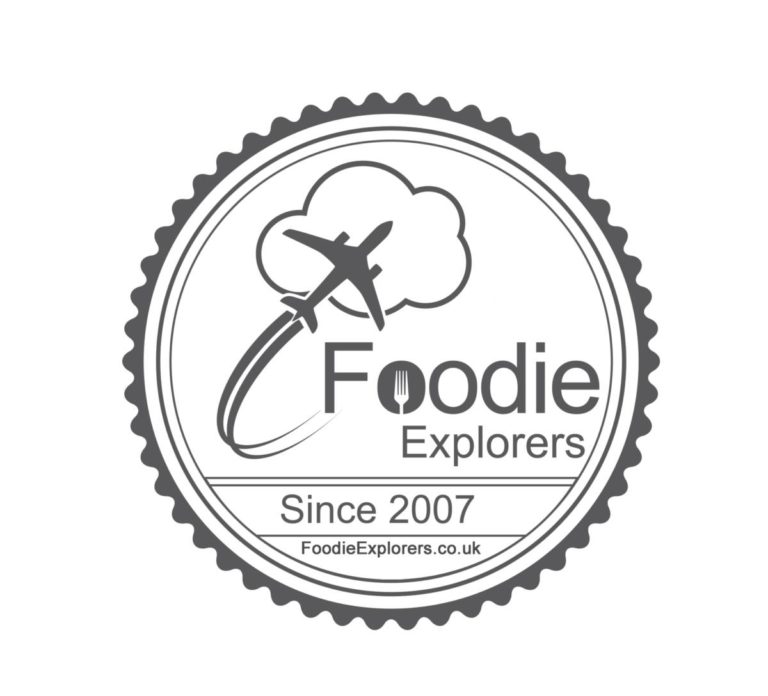 Disclaimer: we were invited to dine at Namaste by Delhi Darbar for the purposes of this article so did not pay for our meal.