Eclectic dining in Southside Glasgow
Big Counter is located at the bottom of Victoria Road near Eglinton Toll beside Nanika and Bar Vini.  The site has been Bakery 47 and then Lagom Kitchen, all tasty places.  The latest incarnation is by the folks behind Errols Pizza.   What started as a home for burgers is now a rotating menu of delights.
Menu
The menu changes regularly with the latest one online on their Instagram page.
Big Counter Food Menu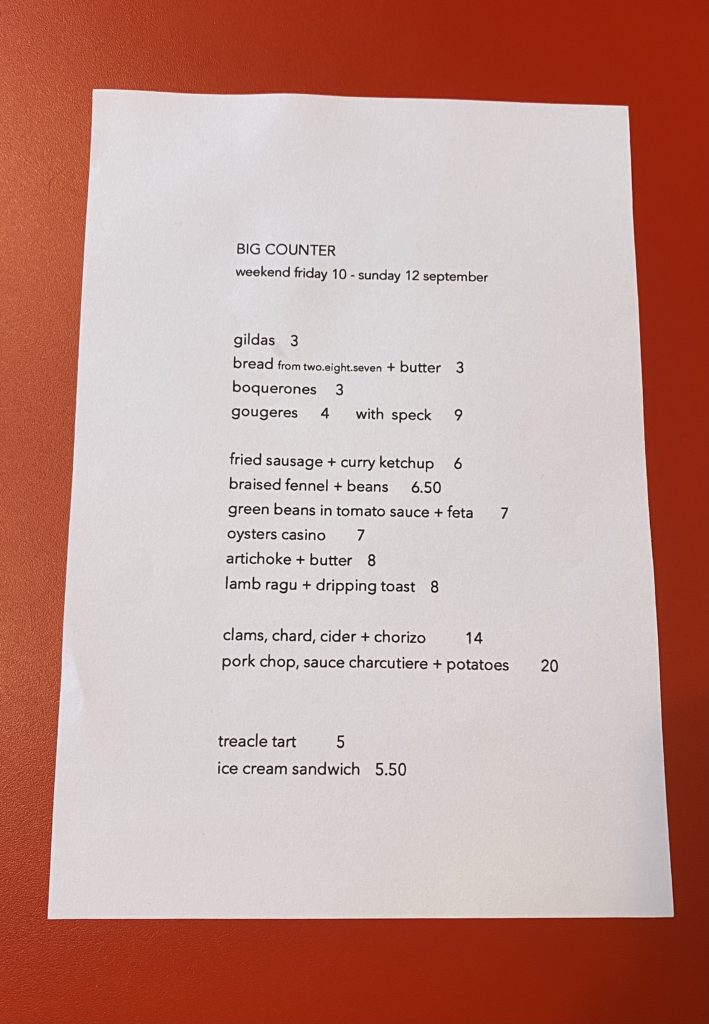 Big Counter Drinks Menu

A vinho verde for Mr F and. Riesling (surprise !!) for myself. Both are worthy of a second glass.
Food
Chunks of bread and butter to start us off.  Ready buttered… controversial! Good bread, not outstanding OMG I need another six slices right now, a tasty bit of bread that left you happy. It just needed a bit more
Gougeres with ham.  These are a fave of ours, choux pastry filled with cheese, with some ham just because.
Seafood croquettes was a special tonight.  Crisp outside and fluffy inside, easily have munched more of these.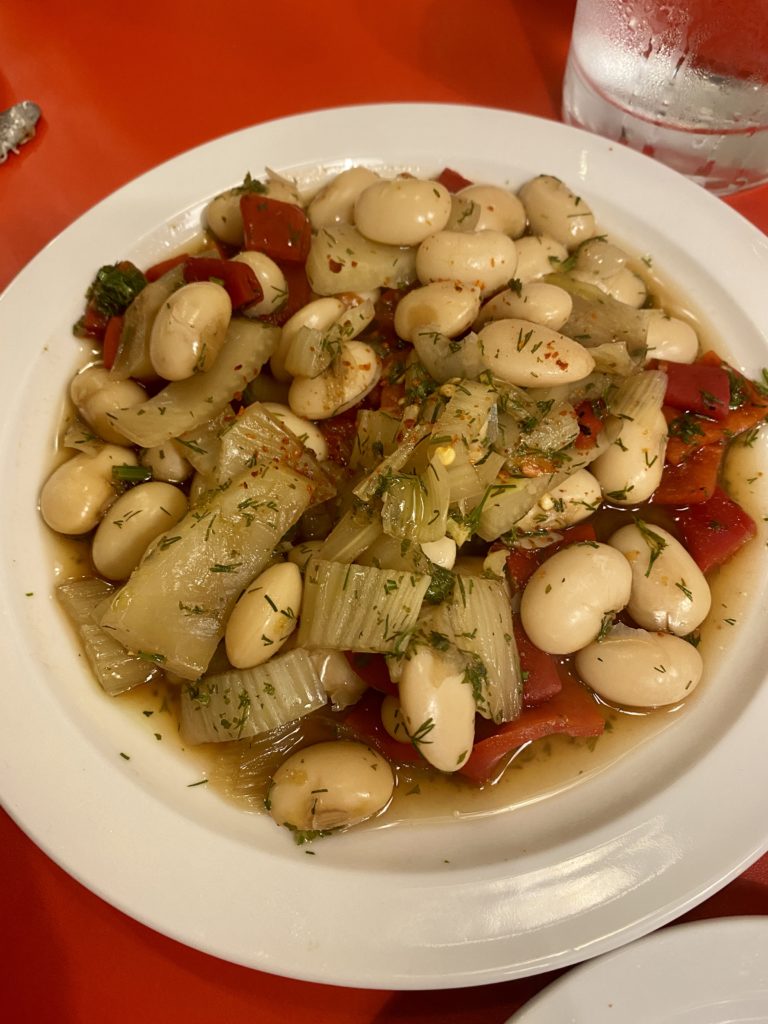 Braised fennel and beans.  That in-between summer and winter feeling with this one.  Plump beans with a herby broth- we should've kept some bread!
Lamb ragu with dipping bread.  WOW, now this is one we would come back for.  A smooth and flavoursome ragu atop crispy bread.
Now that's a chop!  Some of the smoothest mash is served alongside a huge chop with sauce charcuterie.  Another wholesome big nearly winter type meal.  Our guest demolished this one!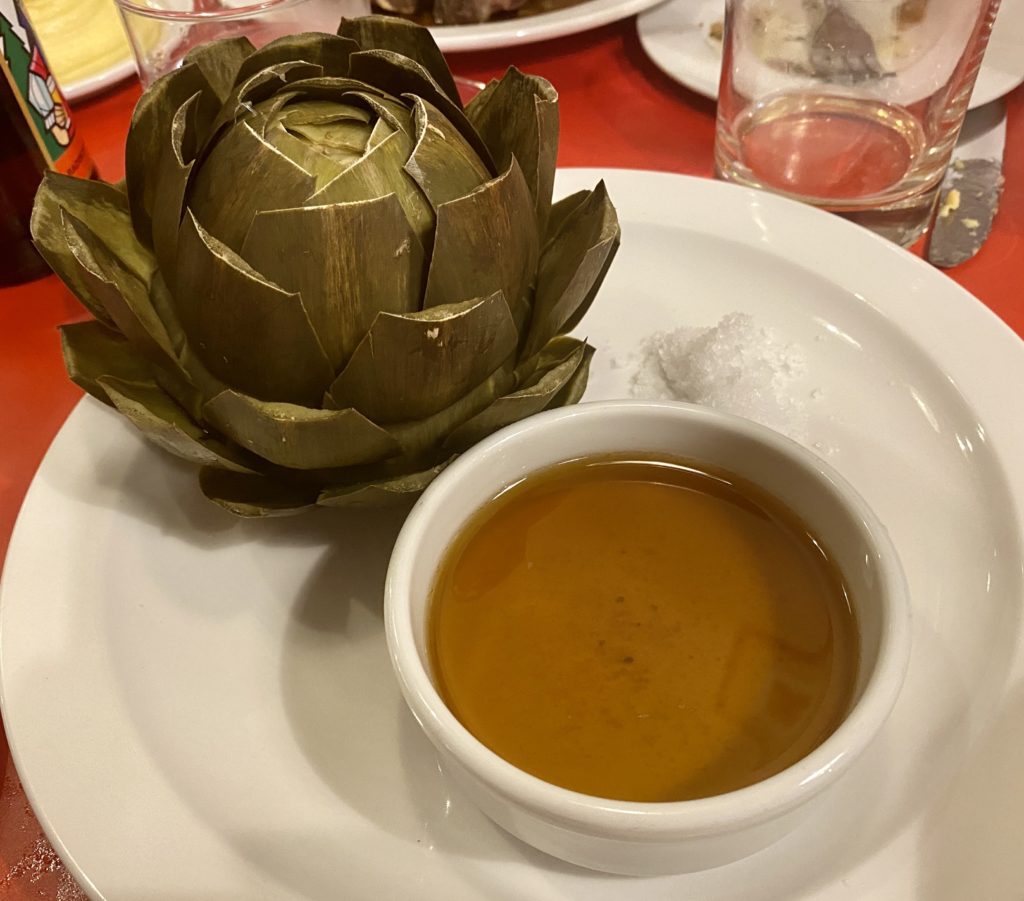 Simple artichoke and butter.   The sweet beurre noisette and salt was such a simple but classic addition to the artichoke.  Chef prepared the heart of the artichoke to eat after.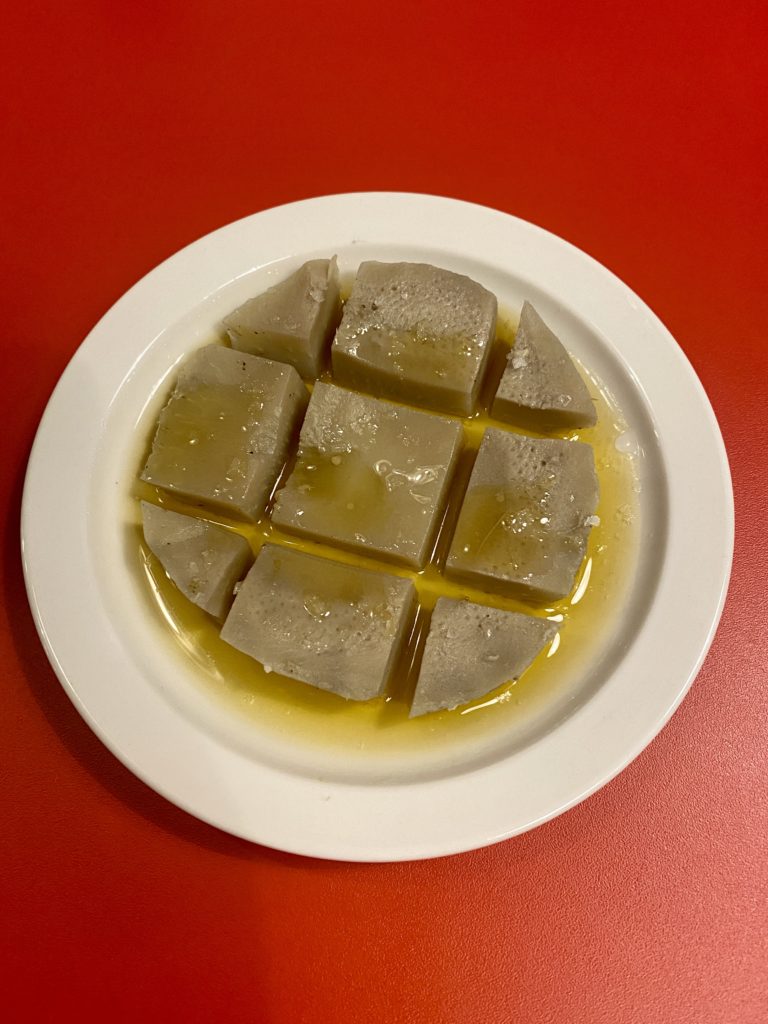 Finally, fried sausage with spiced ketchup.  A bit reminiscent of Berlin currywurst, but with a big kick.
We were stuffed, you forget that small plates can fill you up.  So much so, out of the four of us, only Mr F had space for dessert! (he always finds space!)
This disappeared quickly, so much so we were lucky to get a photo! A pleasant end to the meal. A well-executed tart with good texture and sweet flavours. Mr F thinks it was creme fraiche on top as it had a bit of a tart, sour taste.
Say hello to our sister site which covers Glasgow and beyond!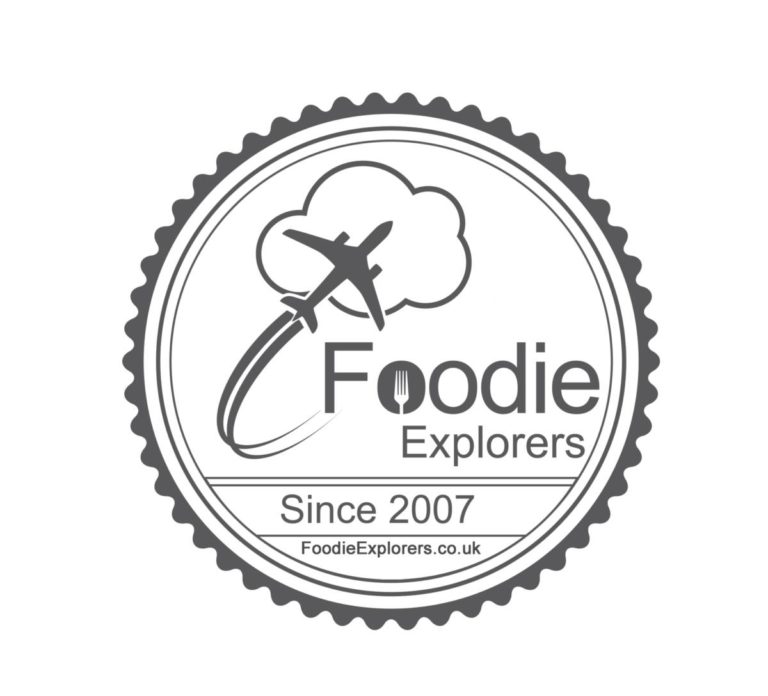 Verdict
👍
Happy bellies all around for this meal. An eclectic mix of dishes but I think that's how it works so well, something really for everyone. The lamb ragu, gougeres and artichoke were standouts here.  Well worth booking a space.
Where
Big Counter
76 Victoria Road
Glasgow
G42 7AA
Hours
Friday to Sunday 5 pm to 9 pm
Phone
0141 258 1191
Email
76bigcounter@gmail.com
Transport