All natural soda subscription service from Rapscallion
Glasgow-based Rapscallion Soda are on a mission to get people across the UK drinking better: 'better ingredients, better tasting, better for you'.
Rapscallion Soda use fresh, natural ingredients to create delicious low-calorie soft drinks have launched their first subscription service. Now the whole household can replace aspartame-filled diet drinks with sodas made from raw, vitamin rich ingredients every day.
Core cans:
Subscribers can choose from a combination of three core soda flavours, all of which are raw, natural low-calorie takes on traditional soft drinks.
'C_01 Ginga Ninja'
Fiery throat kick, this dry and hot drink has a clean finish. This is ginger beer but re-imagined for a modern palate. Made with cold-pressed ginger, lemon zest, cassia and pimento, vit C and organic raw sugar cane. 250ml, 48 calories.
'C_02 Burnt Lemon'
Juicy and tart with a complex finish. Think lemon meringue pie without the mountain of sugar. Made with caramelised lemon zest, fresh lemon juice and coriander seed, vit C and organic raw sugar cane. 250ml, 40 calories.
'C_03 Dry Lime'
Sharp as a tack. This drink is bitter, sharp with a full finish, almost like biting into a lime, minus the tequila chaser. Made with candied lime ring, fresh lime juice and kaffir lime leaf, vit C and organic raw sugar cane. 250ml, 38 calories.

Rapscallion Director Gregor Leckie said:

"Rapscallion started making soft drinks in a Glasgow alleyway back in 2016. Our goal was simple: make the best tasting drinks possible without using artificial ingredients.

"We're making it easier to make a healthier choice on the regular by launching our first subscription service. We're delivering sodas across the UK to those who are looking for a tasty as hell alternative to nasty drinks and mixers filled with artificial flavours.'

"Customers who subscribe can also sign up to be part of our special Friends with Benefits group, that means exclusive access to our limited edition seasonal flavours and more fruity perks throughout the year.

"We care about what goes into our cans and our promise is to never use concentrates, preservatives, artificial flavours or colourings, or anything you can't bloody pronounce or have to google!"
Rapscallion Soda Subscription includes 24 cans of your choice at £56 for delivery once a month, available from www.rapscallionsoda.com. A pack of 12 cans (250ml) are available to buy from £31.
For more information visit: www.rapscallionsoda.com.
Order
Order fromRapscallion Soda
Keep in touch
Find us on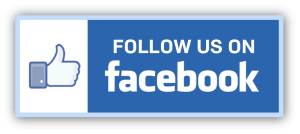 or say hello to our sister site which covers Glasgow and beyond!