FiFi coffee house now Pasta Italiana
Well FiFi Coffee House didn't last long did it? Now Pasta Italiana, and it seems like it is operated by the same folks.
This was an impromptu lazy dinner purchase from Mr Foodie whilst out on his mental health walk. Something tells me that they sell pasta bowls for £5…
Menu at Pasta Italiana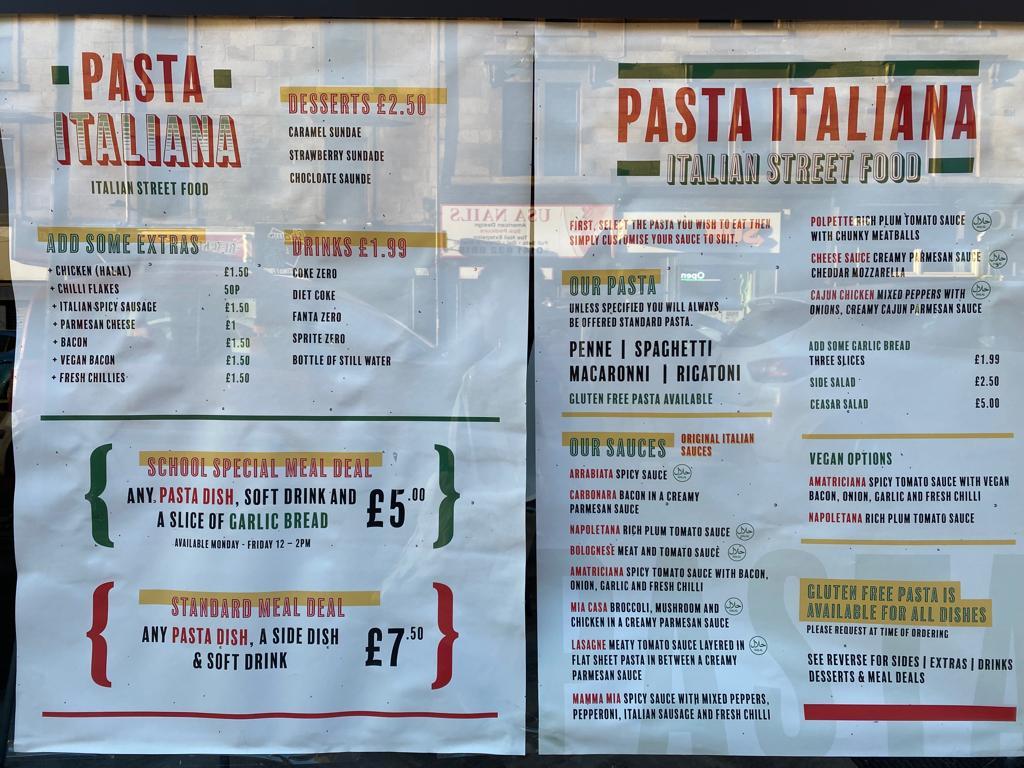 What we ate
A bit like a visit to Vapiano, in that you chose a pasta and a sauce, then your meal is cooked for you.
We tried two different pasta and sauces. Spaghetti Carbonara and Macaroni Mamma Mia.
The spaghetti carbonara was cooked well, but…ha theres always a but with us! There wasn't the ham taste there. Not much ham and what there was, was meh.
The mamma mia is described as a spicy sauce with mixed peppers, pepperoni, Italian sausage and fresh chilli. Again, cooked well but…. Certainly a tomato and mixed peppers sauce, with some spice but pepperoni and sausage? Couldn't have said it was here.
Verdict
For the price its OK, a warming meal if out and about. With the school special deal, no prizes for guessing the target audience. Will it last?
Where
Pasta Italiana, 1092 Pollokshaws Road, Glasgow, G41 3XA