New coffee shop for Southside
##UPDATE now Pasta Italiana ##
We love a new place to visit and wandered along to Shawlands newest lunch spot, FiFi Coffee House for some lunch.
We stepped into the warm cafe and found a spot. We like quick service but jeez give a woman 5 mins to settle down and look at menu. After deciding what to have, tuna mayo sandwich and one of their impressive looking pies, we relaxed into a lunch time chill. The server checked it was tuna mayo we asked for and off they went.
FiFi Coffee House Shawlands Menu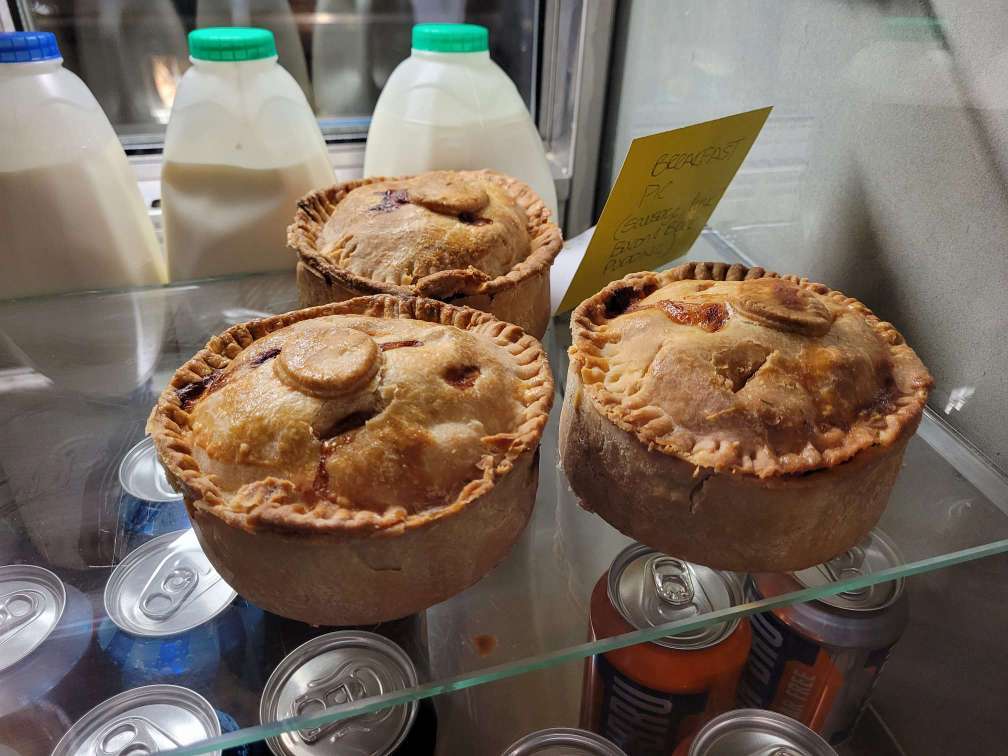 What we ate
One flat white and a pot of tea was delivered. Tea was average, and an OK from Mark about the coffee.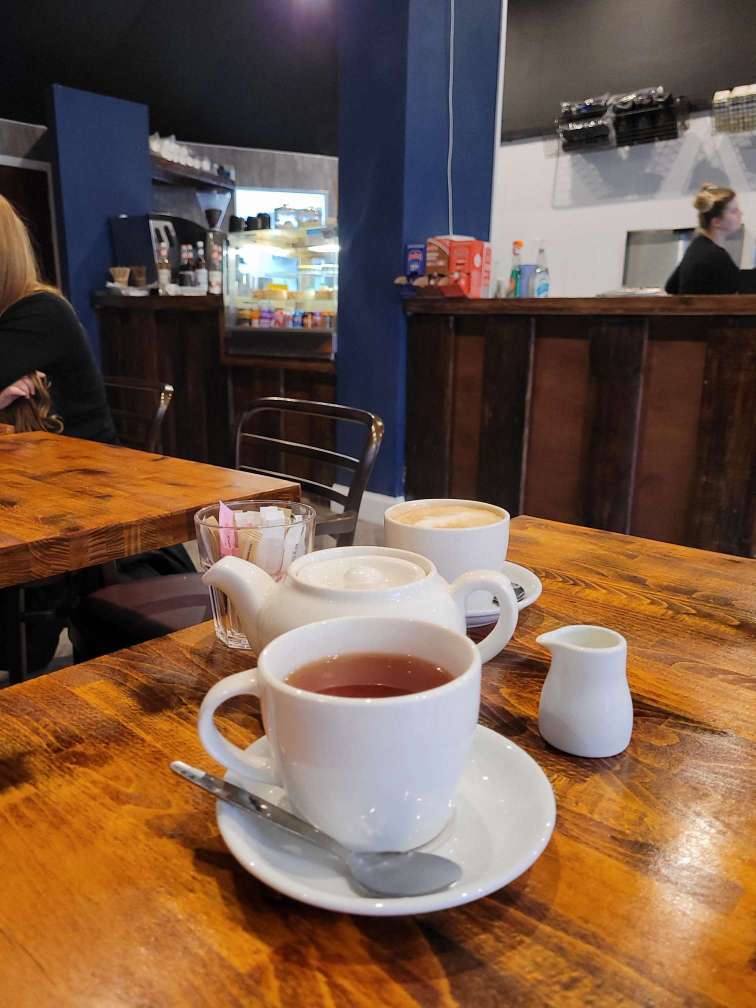 Soon enough our lunch appeared …tuna mayo sandwich had turned into a roll…and no garnish as mentioned in the menu. I didn't mind the no crisps, but no salad? The filling was weak, not the best tuna mayo,but the roll fresh. I was hungry, it soon disappeared.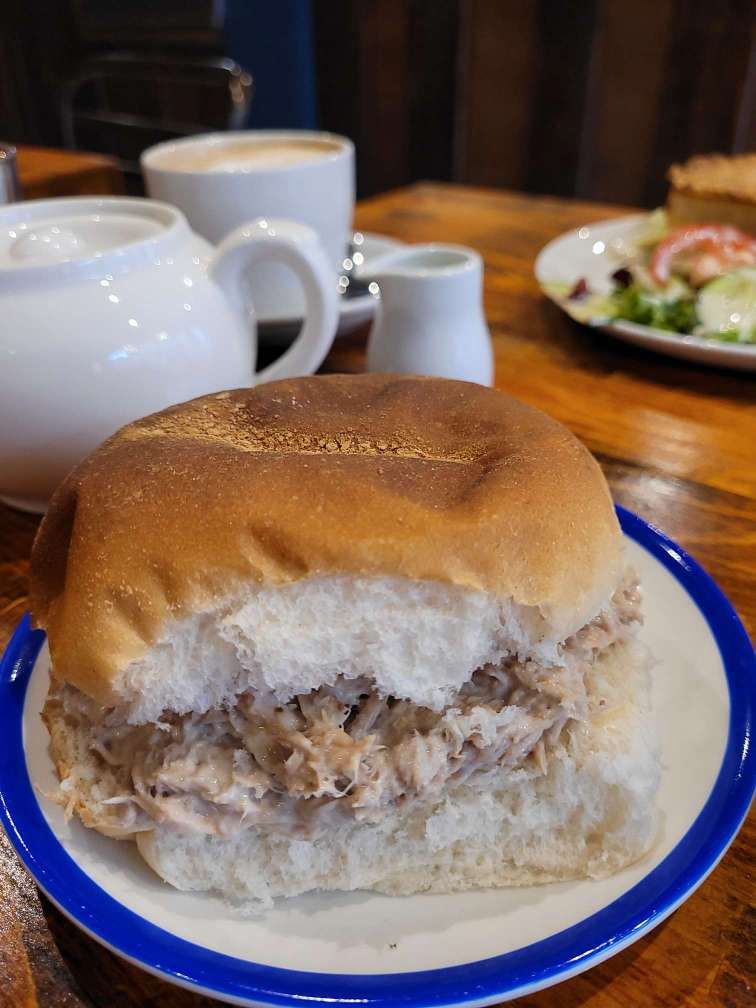 The chicken and bacon pie looked impressive. So it should for £10.45. The hot water pastry looked good and held the filling inside. The pastry itself had none of that lux fat taste associated with a hot water pie crust. Chunks of bacon and chicken but… more seasoning needed. The pie didn't hold once opened with chunks of stock jelly, ham and chicken escaping, so that when eating it was separate ingredients and not a fully balanced mouthful
Verdict
I think you'll guess our impression of FiFi Coffee House. We don't like to Debbie Downers here, but we left with our whelms certainly feeling undered. After finishing lunch we passed Cafe Strange Brew, a half hour wait was overheard for a space.
Good point is that they are dog friendly.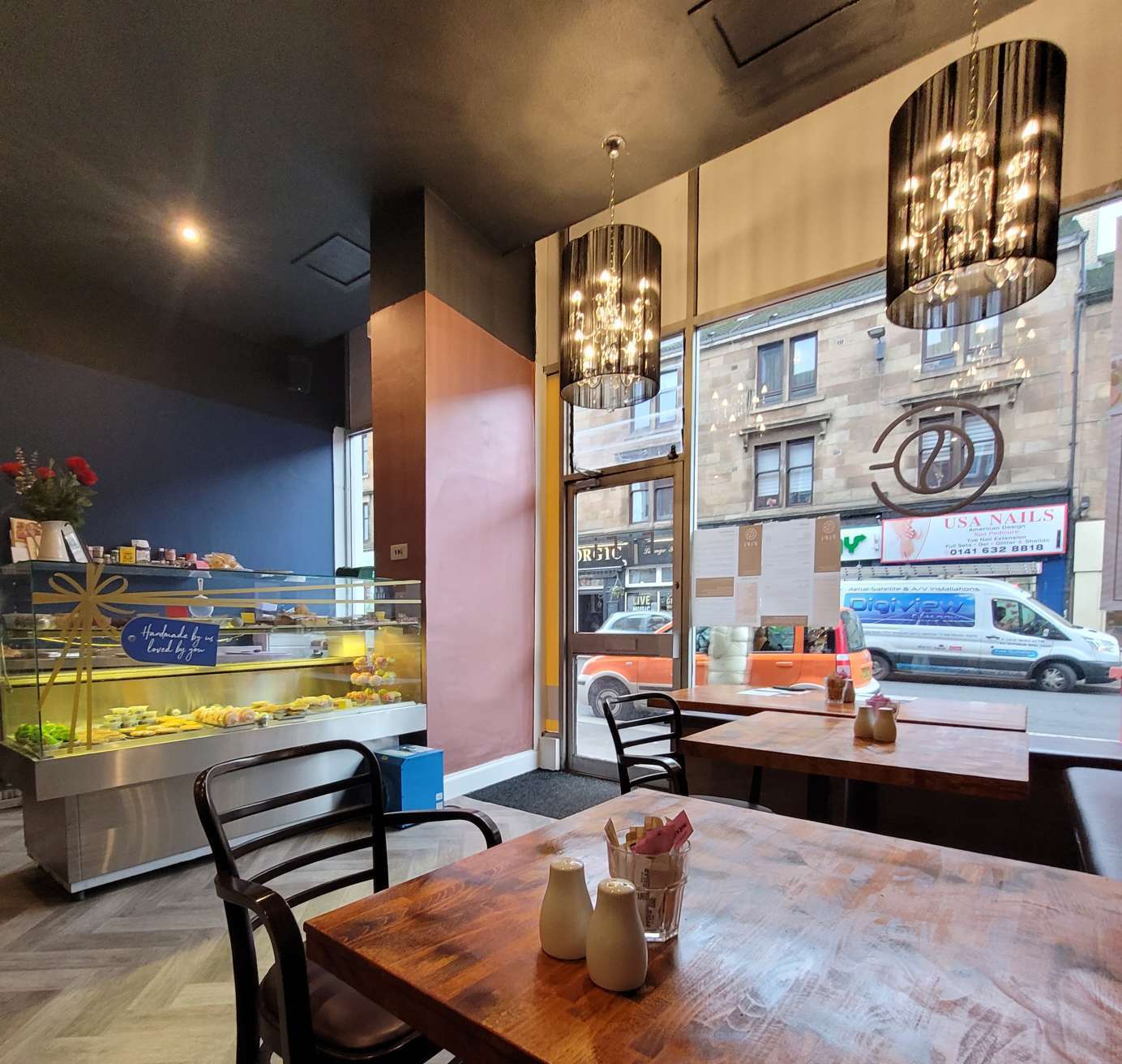 Where
FiFi Coffee House, 1092 Pollokshaws Road, Glasgow, G41 3XA