Serving up Neapolitan pizza since 2015
We've written about Paesano Pizza here on our Foodie Explorers site but that was way back in 2016, so time for another write up.
Since that time, there's been the opening of another Paesano – on Great Western Road, plus a gaggle of pizza restaurants to satisfy the Glasgow foodie urge for pizza. There is now Pizza Punks, Mozza, Baffo, Baked, Nonna Said, Franco Manca and more.
But back to Paesano, the one that really showed Glasgow what a Neopolitan pizza is.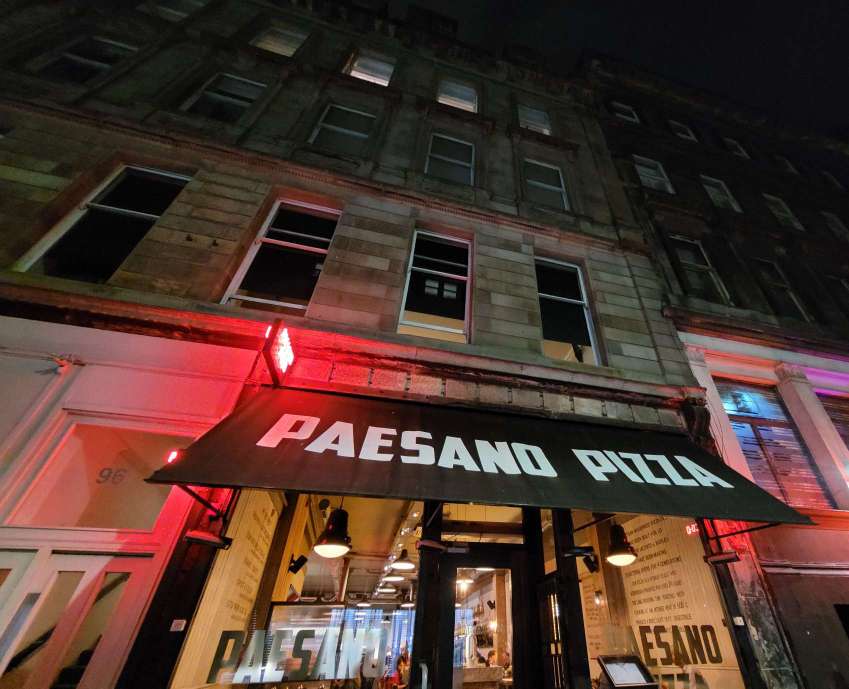 What is a Neapolitan pizza
Pizza Naples style is wet, chewy and tasty. The sauce is wet, lots of gorgeous tomato. Toppings shouldn't overwhelm the pizza. In fact, the best way to eat a Napolitana style pizza is to have a Margharita – tomato, sliced mozzarella, basil and extra virgin olive oil.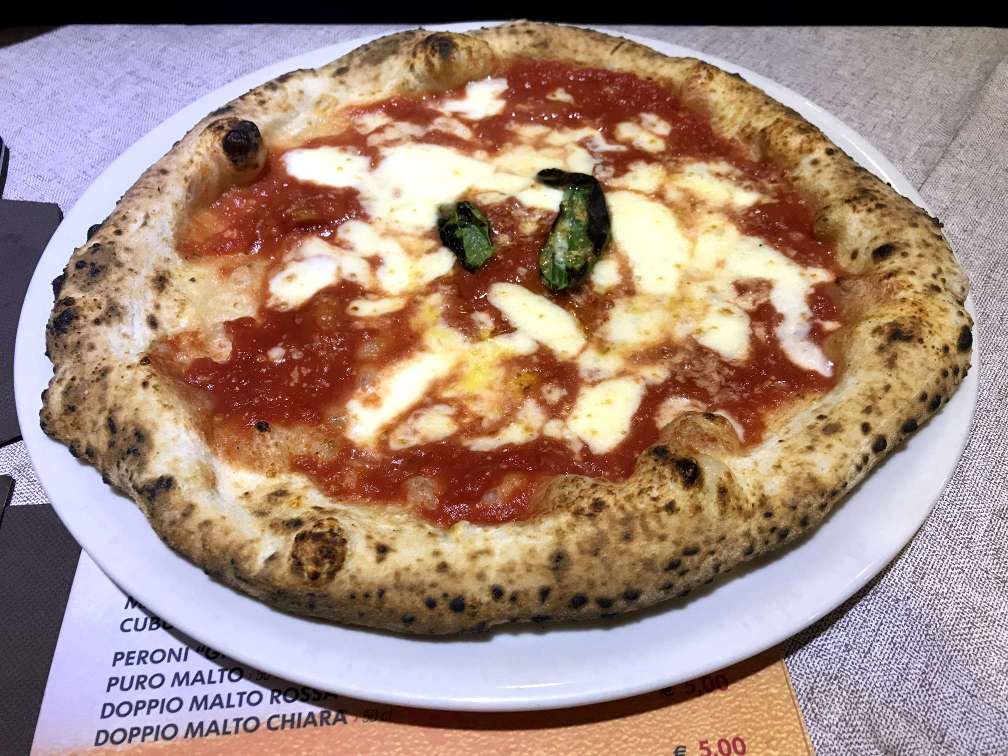 Menu
Full menu, and specials on the wall.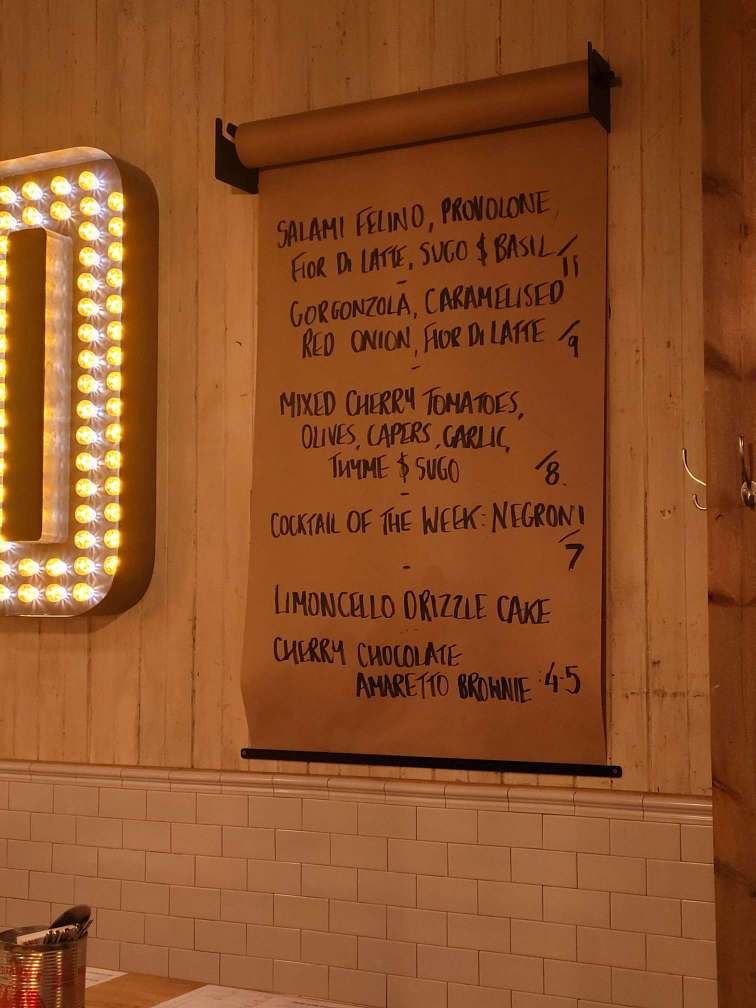 What we ate
No 3, tomato sugo, capers. olives, anchovies, garlic, mozzarella and extra virgin olive oil. £9.90
No 7, Tuscan fennel sausage, sugo, mozzarella and extra virgin olive oil.£9.90
Special No. 2, Gorgonzola, caramelised red onions, mozzarella £9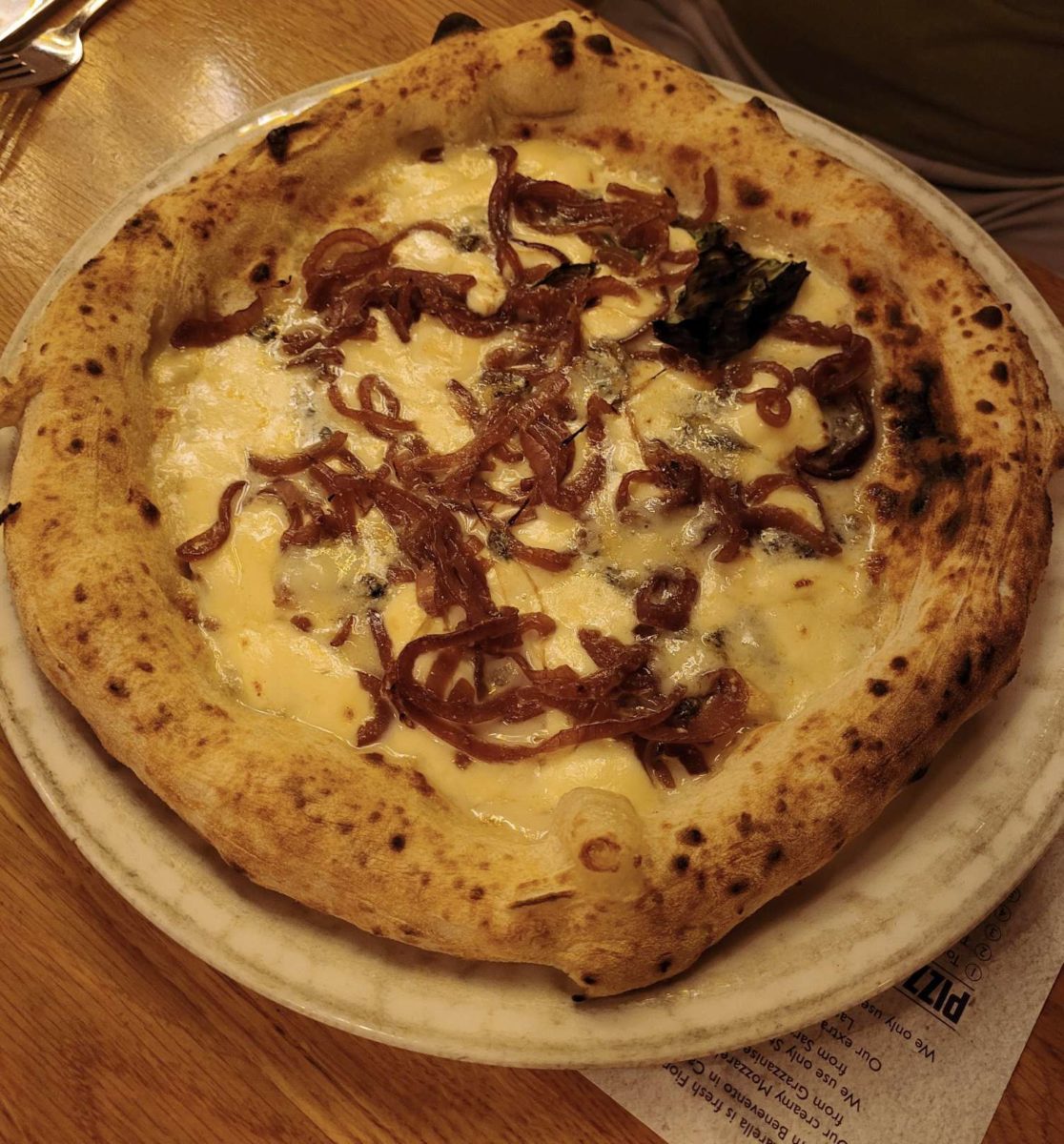 Chewy crusts with just the right amount of charred dough. Remember these pizzas are wet so get the napkins ready for dribbles.
Verdict
👍
Once again we left with happy bellies, we couldn't even stretch for a dessert. Quick and friendly service.
Where
Paesano Pizza, 91 Miller Street. Glasgow, G1 1DT
Also at 471 Great Western Road, Glasgow, G12 8AB