Doner Shack, the Berlin-inspired street-food franchise concept, has unveiled its new brand repositioning.
Click here to read about our visit.
The new look will include a new logo and redesign of the stores using a colour palette of red, white and black ans incorporating a polaroid wall to to display memories of the team's many previous trips to Berlin. There will also be a new menu.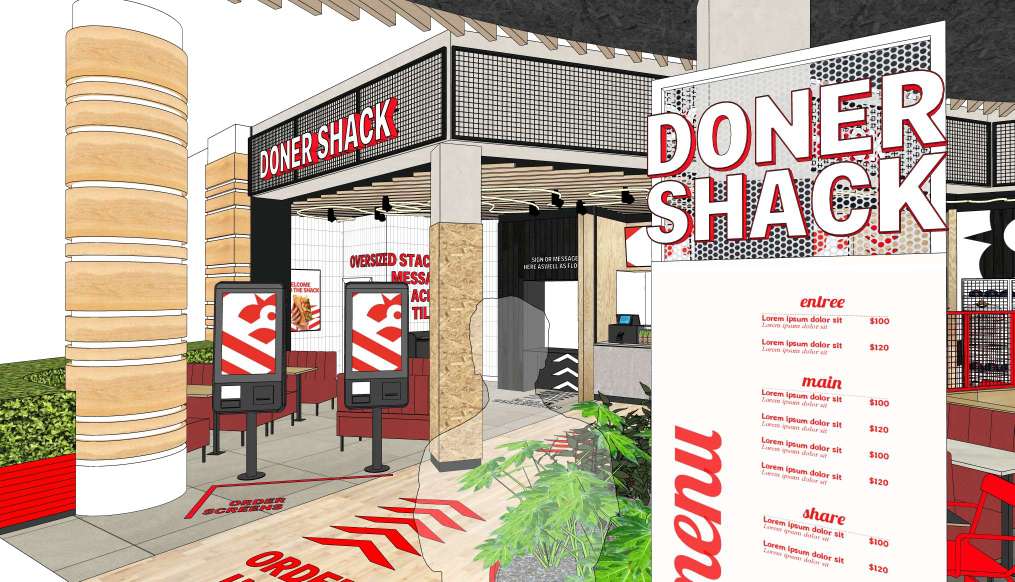 Each location will also offer Doner Shack merchandise in-store, from baseball hats to t-shirts and hoodies, to enhance the customer experience and create another touchpoint that is fun and engaging. There are also plans to collaborate with sports, gaming and local artist personalities to create brand specific merchandise, all of which will be readily available to purchase.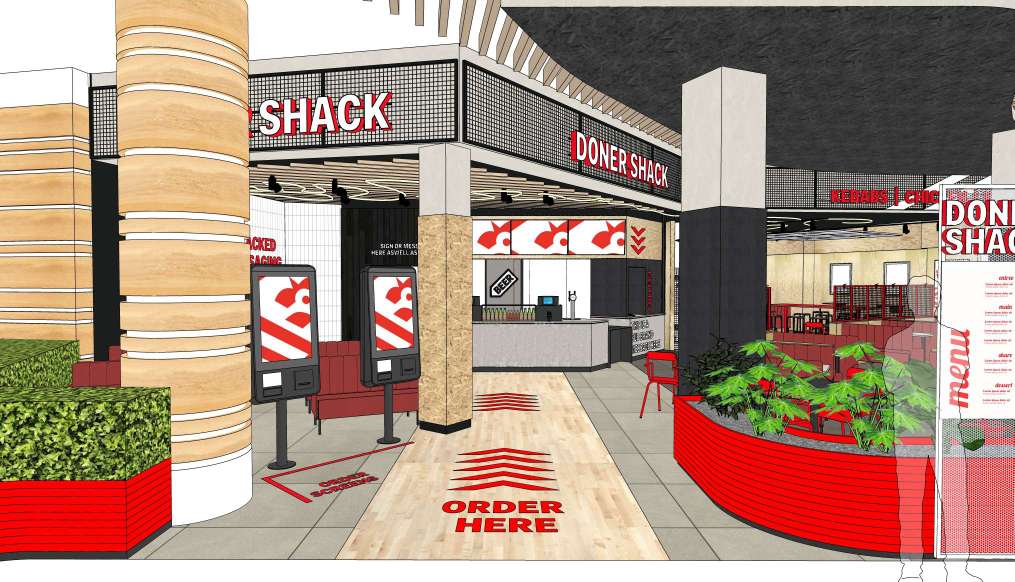 Sanjeev Sanghera, Co-Founder and Managing Director of Doner Shack said:
"We've also incorporated cutting-edge technology like digital screens and self-ordering menus. I am thrilled to share Doner Shack's rebrand and revised menu, where we have created a fun, approachable and refreshing environment for kebab and chicken lovers. With the introduction of a wider product set that offers morning, lunch and evening options, including new loaded fries, waffles and incredible tasting sliders that start from only £4, we are able to present our customers with value – both in the form of price point and with the high-quality, made-to-order food that Doner Shack does so well."
Doner Shack has plans to open a further seven new sites over the next year and up to four delivery kitchens in each of its existing locations to further expand its customer reach.