Milk, Victoria Road, Glasgow
Milk is located on Victoria Road in the heart of Govanhill, a melting pot of food and cultures, so perhaps an ideal place for brunch in Southside Glasgow.  Govanhill gets a bad press due to the high migrant population but history has shown it has always been a transient area, a base for newcomers to the city needing a start.  This has meant that the area has been filled with an array of shops. Be they Jewish bakeries, Irish bars, Pakistani restaurants or Romanian food shops.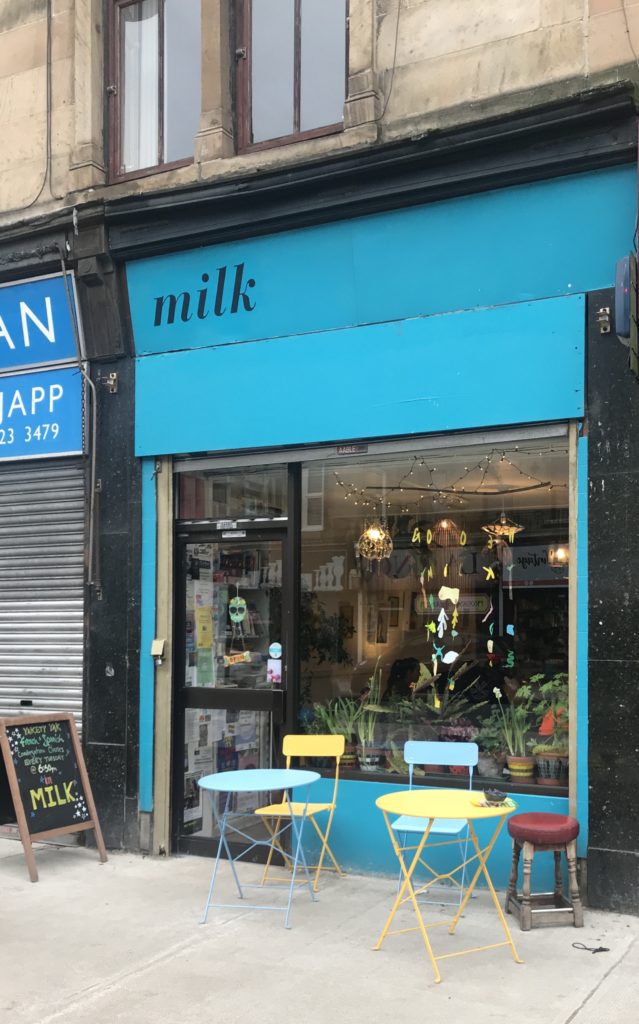 Milk was created to act as a focal point for the migrant community.  Volunteers serve and bring inspiration to the menu.  Money earned is poured back into the cafe to provide classes to empower and support the local community.
Menu
Each day the menu changes on the blackboard, with dishes influenced by the volunteers.  At the weekend, brunch is the star attraction.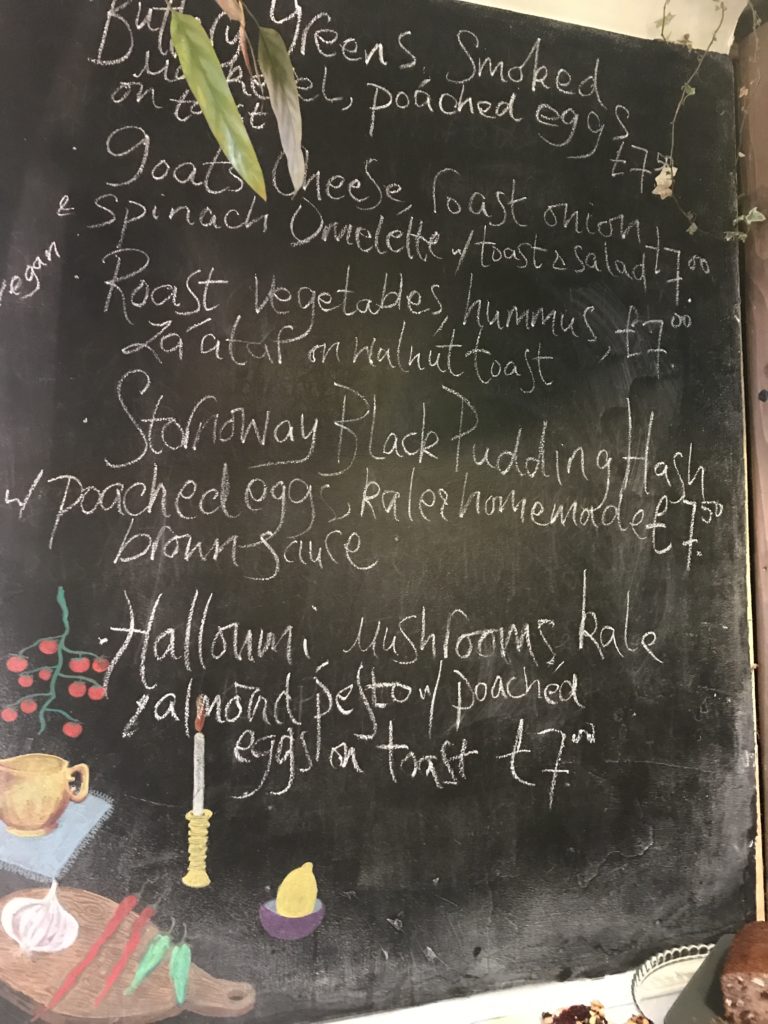 Cakes also rotate, with a selection including vegan and gluten free options as well. Slovak coconut Swiss roll caught our eye on this occasion.
Food
It wasn't long until a big pot of tea served with shabby chic mixed crockery arrived.  The tea was pleasant but not the strongest of cuppas.  The flat white however hit the spot. Afterwards we also ordered homemade cardamom chai tea.

Dish 1: Stornoway Black Pudding hash with kale, poached egg and homemade brown sauce on a slice of sourdough. More thinly-sliced country-style potatoes than what I'd call 'hash' but they were cooked just right with a really tangy brown sauce and two eggs that had bright runny yolks.
Dish 2 was ordered twice: buttery greens with smoked Mackeral, poached eggs on toast.  A filling dish. Chewy, toasted sourdough topped with rollmop style pickled onions, buttery crisp green vegetables and two perfect poached eggs.  Just that right stage of goo for dipping into but solid enough to add to the toast. 👍
Well, we couldn't ignore the cakes. The sweet Slovak Swiss roll took our fancy alongside peanut butter and jam brownie and a slice of chocolate banana bread, all good but the banana bread could have been moister.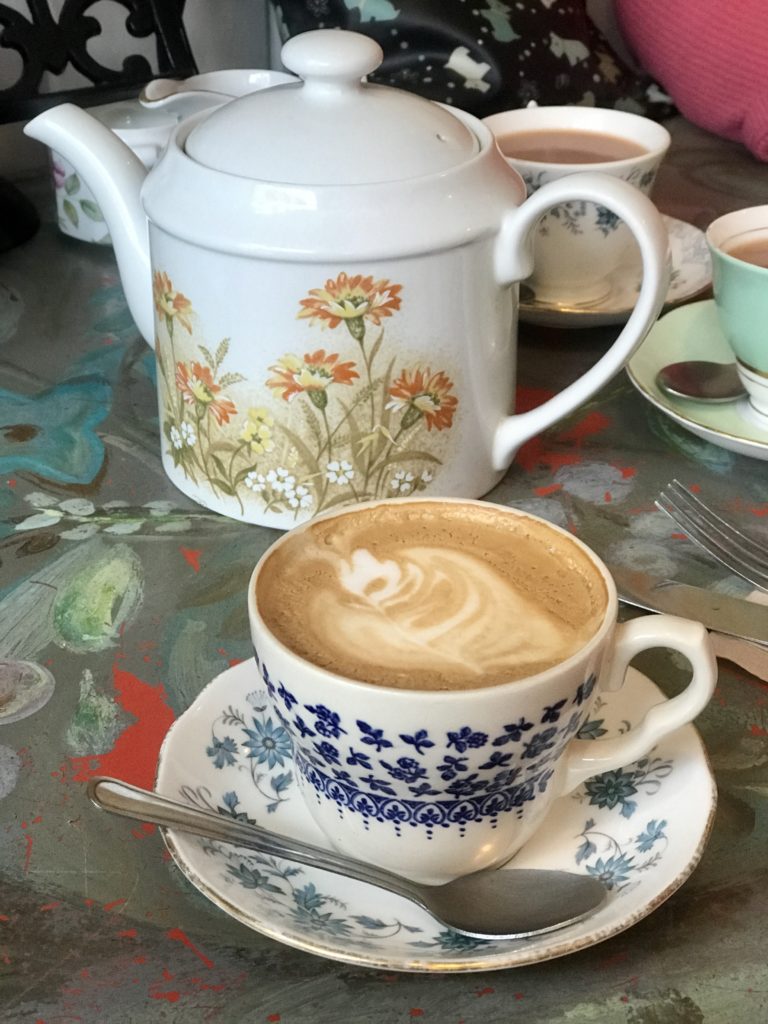 Verdict
👍
Where
milk
452 Victoria Road
Govanhill
Glasgow
G43 8YU
Transport
Click here for Traveline Scotland Journey Planner
Accessibility
Flat entrance, small and close together tables. All on one level inside.
Looking for more Southside Glasgow brunch suggestions? Give Asian Breakfast across the road a try.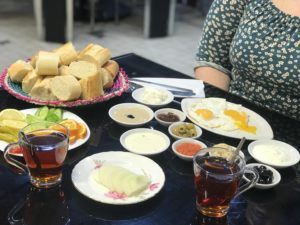 Come say hello on Instagram, Facebook and Twitter ❤️
This site contains affiliate links to products. We may receive a commission for purchases made through these links.