GAMBA return to service with a new menu
GAMBA in Glasgow reopens today (26th July) after their summer break.
They have a Surf & Turf offer which includes two Scotch fillet steaks, with jumbo king prawns, scallops, garlic butter & Gamba's chunky chips and includes a bottle of Fiano, Masseria bianco, Puglia, Italy or Mucchietto IGT Primitivo del Salento 2020, Puglia, Italy. All for just £90 for two!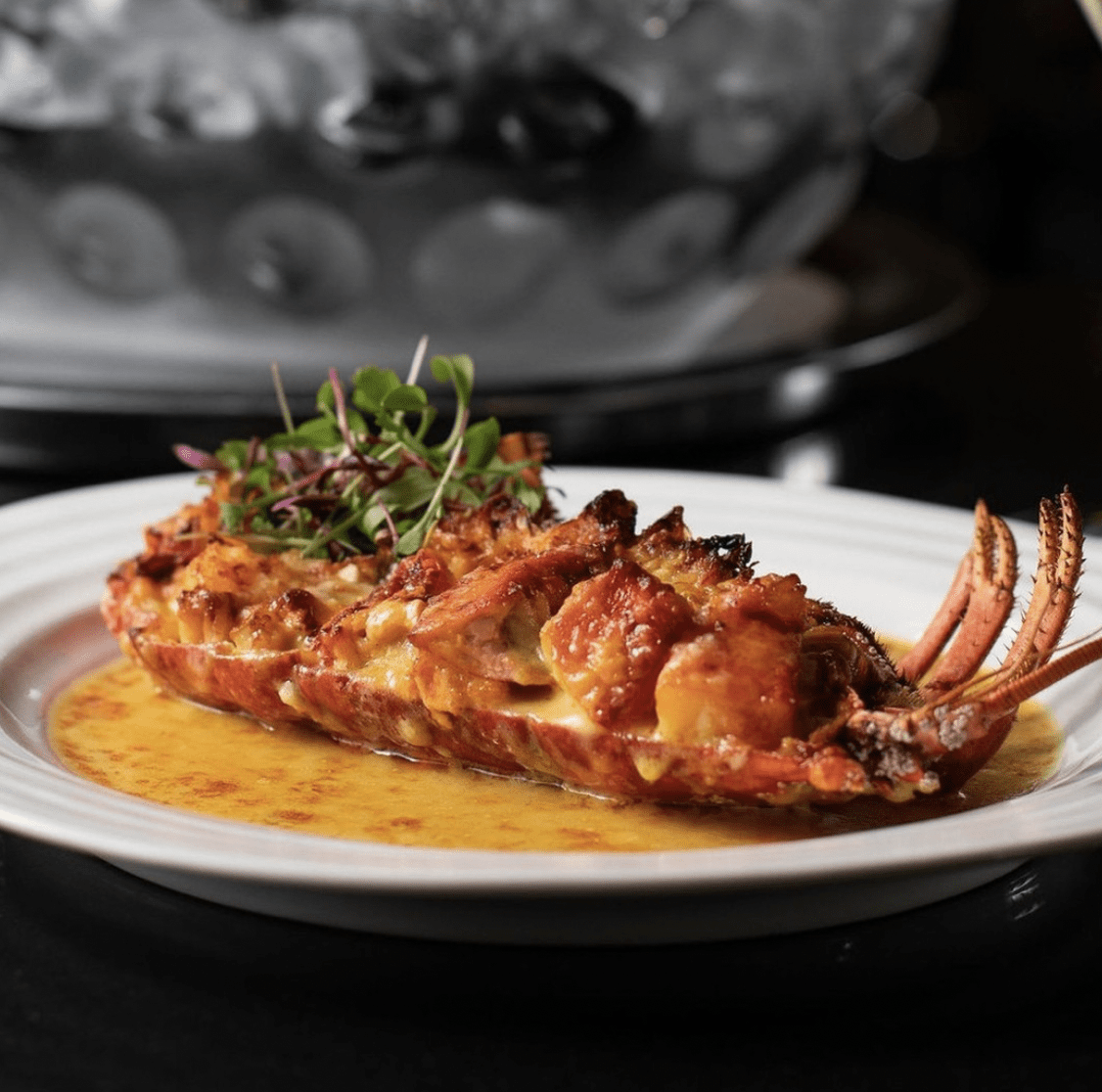 GAMBA has also created a new a la carte menu, details below.
Starters
Our Fish Soup
White crabmeat, Stem ginger, coriander, prawn dumplings 13.00 (GF)
Lindisfarne rock oysters
Over crushed ice, natural, passion fruit 21.00 (GF)
Sashimi
Yellowfin tuna, Wasabi, pickled ginger, tamari dipping sauce 18.00 (GF)
Whipped Goat's cheese
Wild honey, red chilli, cashew nuts. 10.50 (GF)
Tartare of Seabass
Goat's cheese, spring onion, sesame, tomato, creme fraiche, sorbet 16.00 (GF)
Dressed White Crabmeat
Spiced Marie Rose, avocado, smoked Caviar 19.50 (GF)
Marrbury Smoked Salmon
Shrimp, potato salad, tartare sauce, quail's eggs 16.00 (GF)
Poached King Prawn Salad
Chilli, mango, spring onions, toasted peanuts, spiced sesame & soy dressing 15.00 (GF)

Mains
Lemon Sole
Simply Grilled or Meunière, brown shrimp, Lilliput capers, parsley & lemon 36.00 (GF)
Whole Roasted Gilt Headed Bream
Red peppers, cashew nuts, Norwegian prawns, oyster, garlic & lemon sauce 33.00 (GF)
Roast Stone Bass
Greek salad, white crabmeat, olive oil & lemon 32.00 (GF)
Hand-dived King Scallops & Monkfish
Ginger & spring onions, fish sauce, tamari & lemon, steamed in paper 38.00 (GF)
Roast Atlantic Cod
Sweetcorn, mussels, pesto, gnocchi & tomato 29.00
Seared Hand-Dived King Scallops
Coral creamed savoy cabbage, oyster mushrooms, pancetta & chives 36.00 (GF)
Half Scottish Lobster
Thermidor or garlic butter,
Gamba chips 38.00 (GF)
Surf & Turf
Fillet of Scotch beef, king prawns, seared scallop, garlic & sweet soy 49.00 (GF)

Sides – £5.50
Gamba chips
Crushed potatoes, garlic balsamic
Tenderstem broccoli, sweet chilli & mint
Heritage tomato, red onion & parmesan salad

George Mewes Cheese
George Mewes Cheese
with apple, quince 14.00 (GF)
Mull Cheddar
Full-bodied, complex, sharp, yeasty and fruity
Camembert Au Lait Cru
Chalky, runny, smooth, soft, ripened and supple
Roquefort
Powerful, intense, tangy and spicy, salty and slightly grainy finish, juicy and moist texture
Ragstone
Lemony, lactic, sharp and grassy with notes of honey, fix texture

Desserts
Sticky Toffee Pudding
Madagascan vanilla ice-cream, Baileys butterscotch 9.50
Stem Ginger & Honey Cheesecake
Creme fraiche sorbet, sour cherries 9.50
Peanut Butter & Chocolate Mousse
Frozen vanilla yoghurt, salted caramel 9.50 (GF)
Prosecco Panna Cotta
Passion fruit & raspberries, passion fruit sorbet 9.50 (GF)
(GF) Gluten free. Dairy & lactose-free options are available.
Where
GAMBA, 225A West George Street, G2 2ND
Book a table