West Coast Scottish Food in Glasgow City Centre
It was a dark and depressing night, so some cheerful food was needed. Mark had a trip to the office, so an excuse to book a meal in the city centre. We had been meaning to visit Ardnamurchan for a while but had never got around to it, so here we are.
It's very like the restaurants around offices, booths for team catch-ups and tables for signing deals. We were the first in and we were not long joined by some more guests so a bit of a cosy atmosphere developed.
Menu
Pre-theatre Menu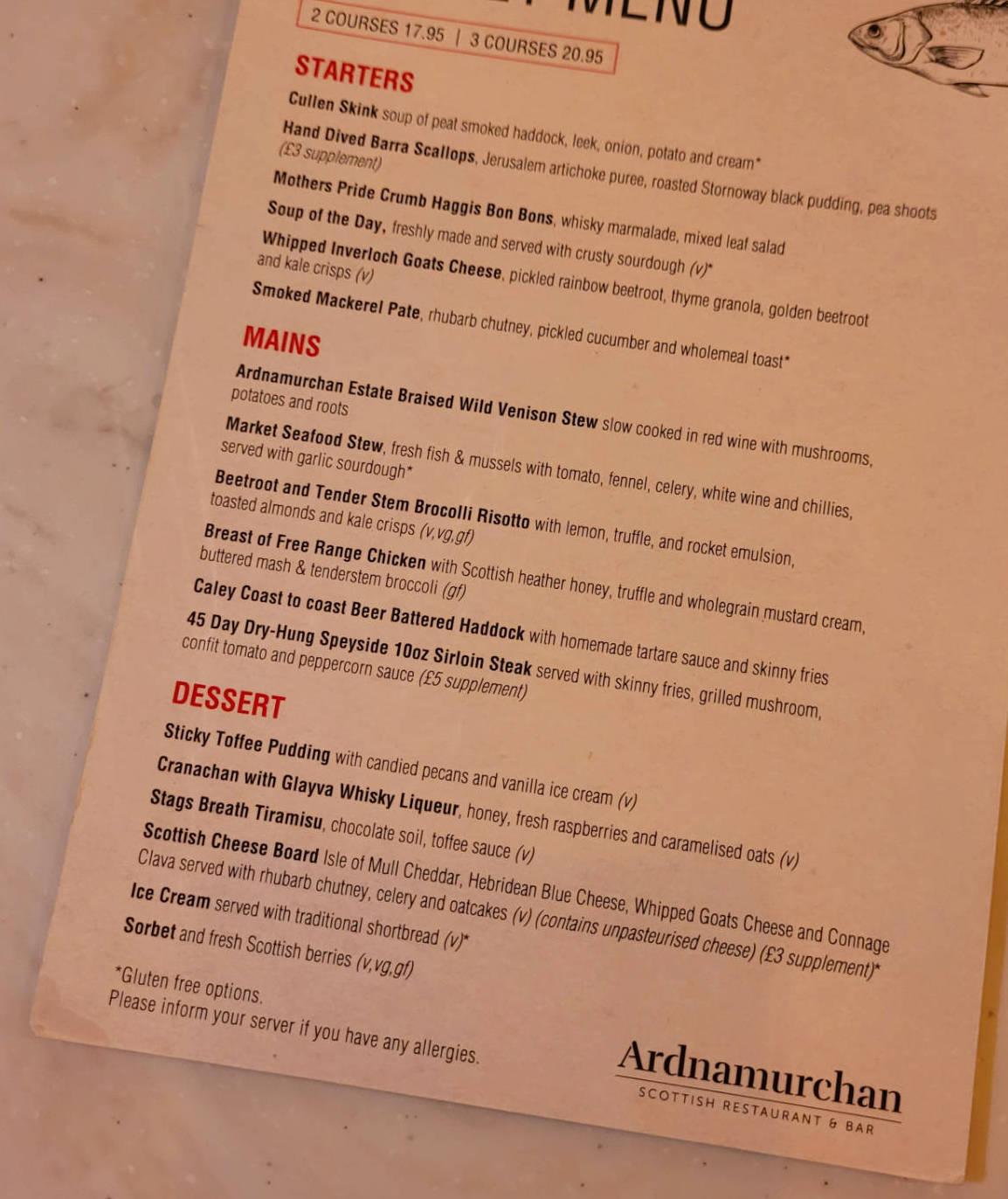 Drinks Menu
What we ate and drank
With my own Sommelier here, Mark chose a couple of glasses of wine. Hangloose White Zinfandel Rose from Italy ( Very light compared to a Californian Zinfandel with a sweet strawberry aroma and taste) and Solanda Grillo from Italy (Oak aroma with peach, pineapple and lemon.)
Cullen Skink, smelled like it should and a good big bowl but…. not enough creaminess or enough chunks to make this wow. A good soup, just not wow.
The other starter, smoked mackeral pate with rhubarb chutney, pickled cucumbers and wholemeal toast. Just like many pate starters there is never enough toast, thankfully Mark donated a slice of his soup bread 🙂 A smooth and not too strong pate presented well.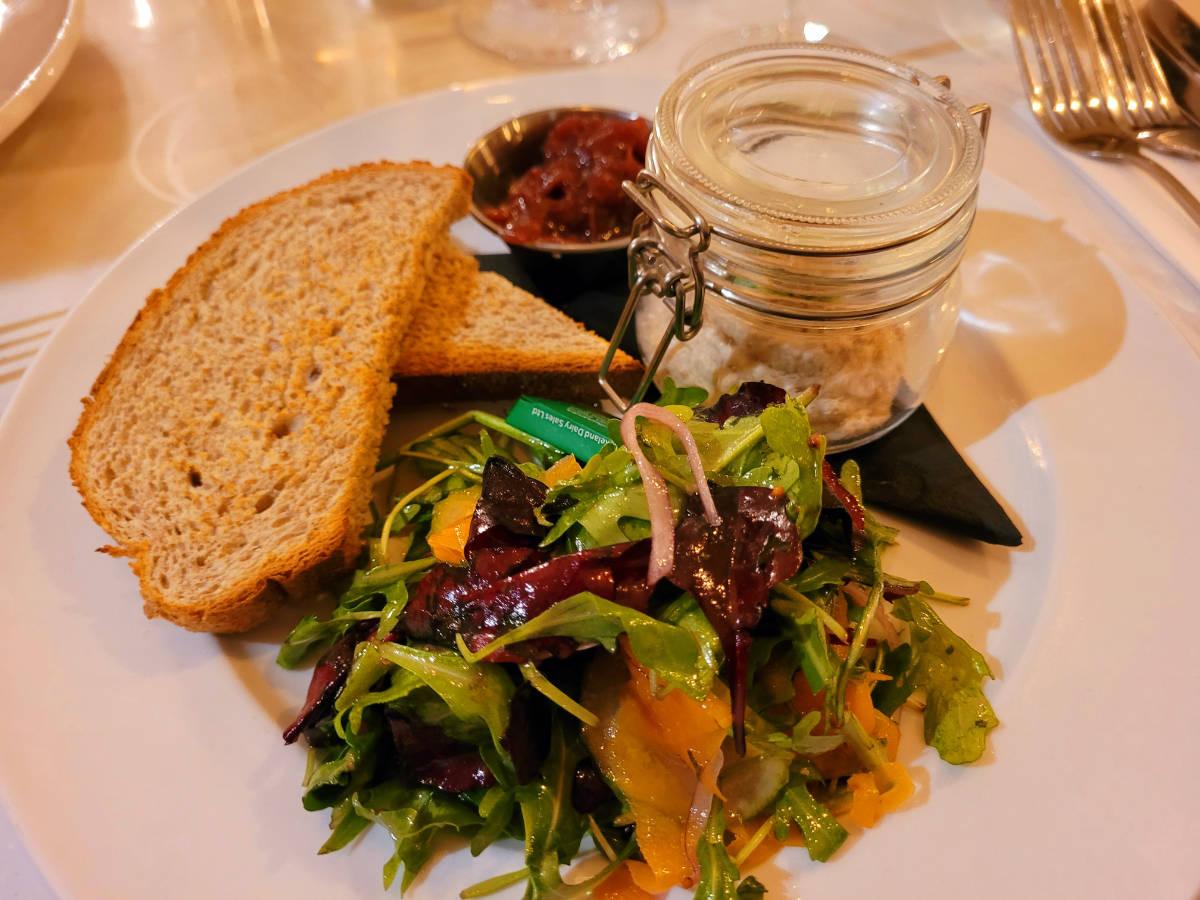 Mark decided his main course needed another wine, so a glass of Gran Volante Old Vine Garnacha from Spain.(Leather and white pepper aroma. Blackberry jam with a dry finish, acidic). Ideal portion for the weather and well cooked but could have had benefitted from some extra herbs or flavouring ingredients like juniper berries.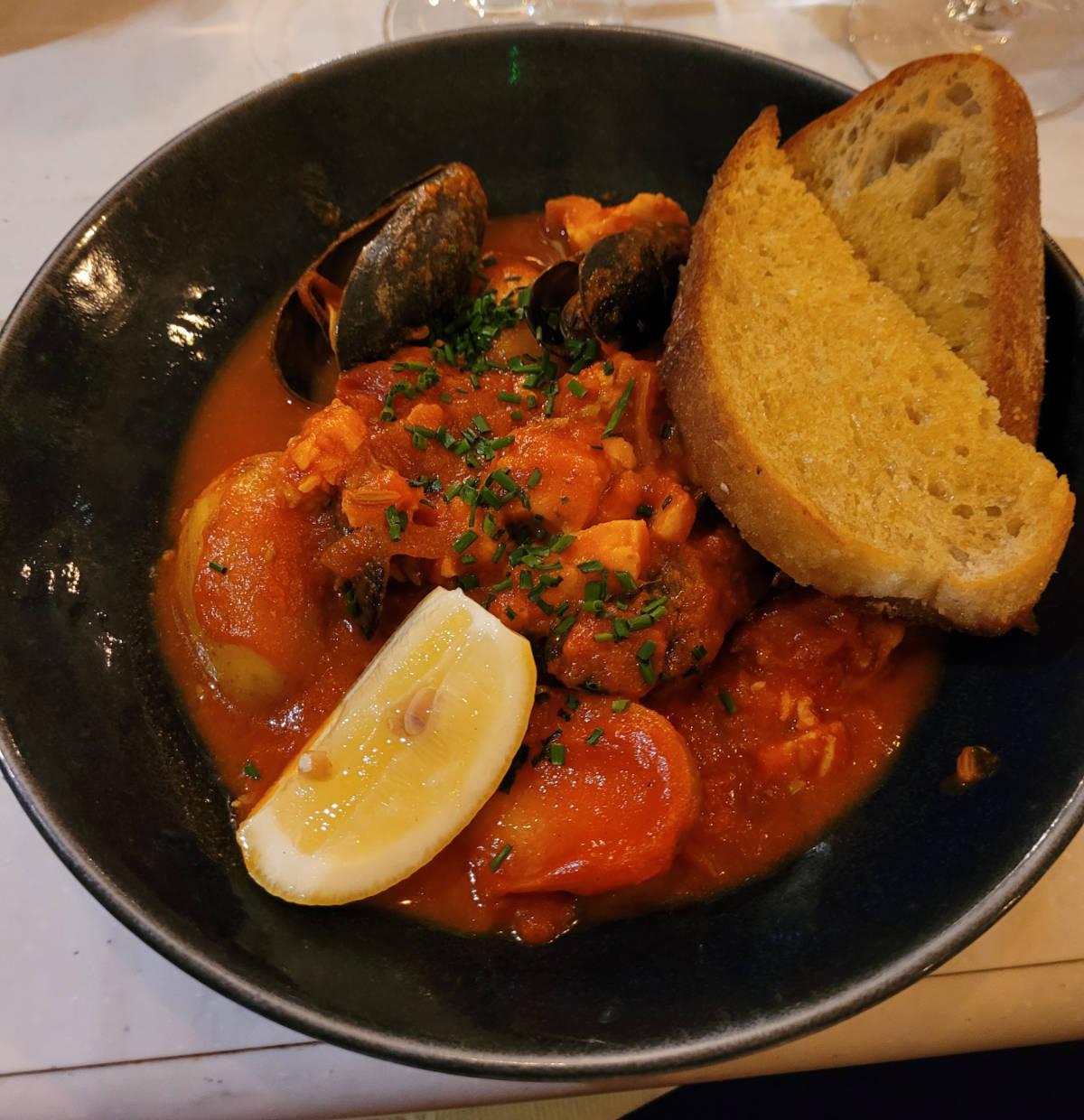 The market seafood stew for me with fresh fish (no idea what type sorry), mussels, fennel…lots of fennel and some garlic bread. This was a hearty dish, lots of mussels so some more chunks instead of bits of fish would have been better. A pleasant dish, but again not wowed.
Verdict
We enjoyed our evening here. The food isn't astounding, worth a trip food but it is cooked well. The ambience and service was relaxed and friendly and just what was needed. If in the neighbourhood pop in for their market menu.
The bar area looked good, so we will have to return to have some cocktails.
Where
Ardnamurchan, 325 Hope Street, Glasgow