Sharing plates at this Southside eatery
We hadn't visited here since before covid and have been meaning to well forever it seems. So a cheeky voucher deal pushed the decision for us. The Dapper Mongoose is at the Newlands end of Shawlands and is right next to Pollokshaws East Railway Station and on the First Bus 3 and 38 plus Stagecoach 4 bus routes. Click here for journey planner.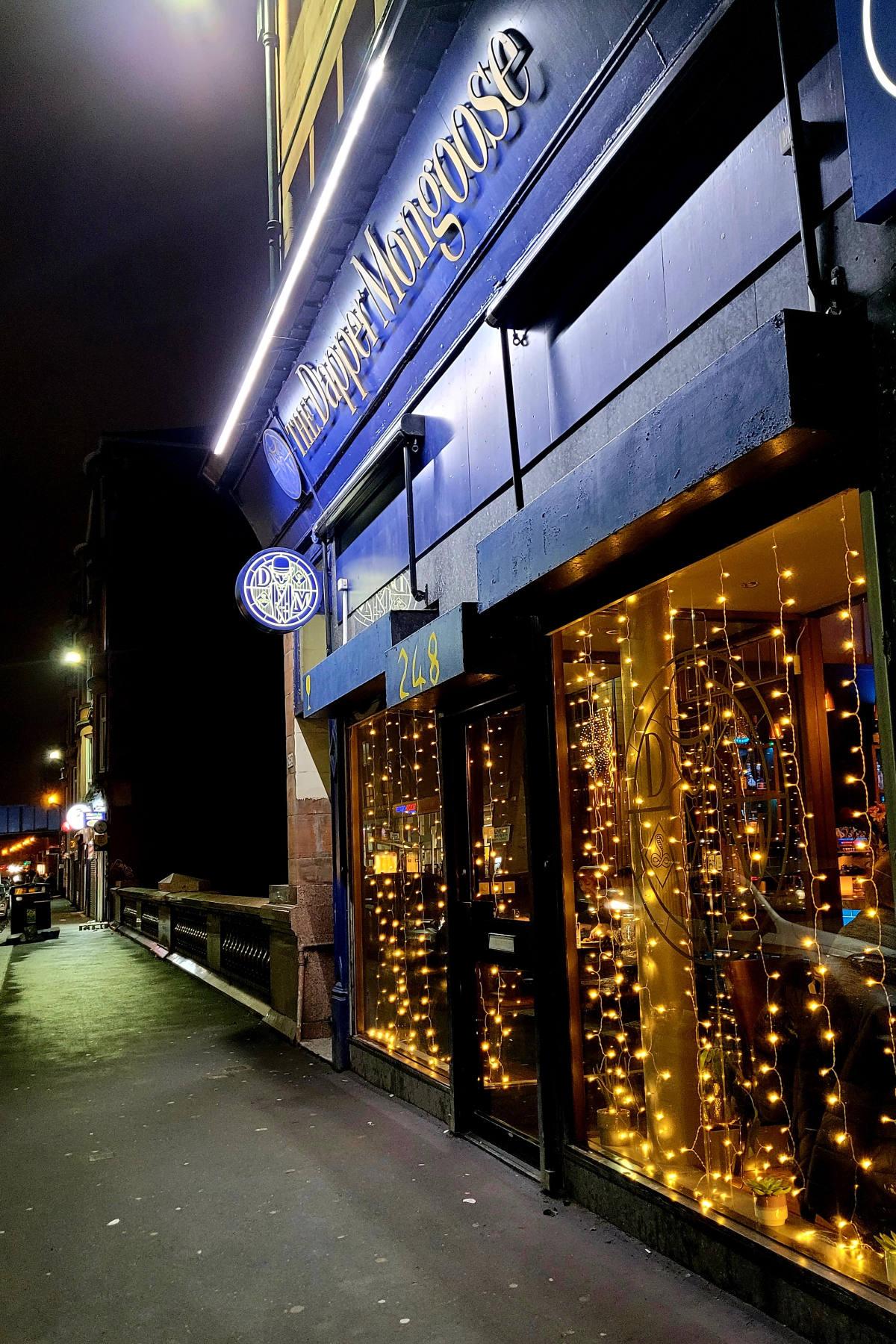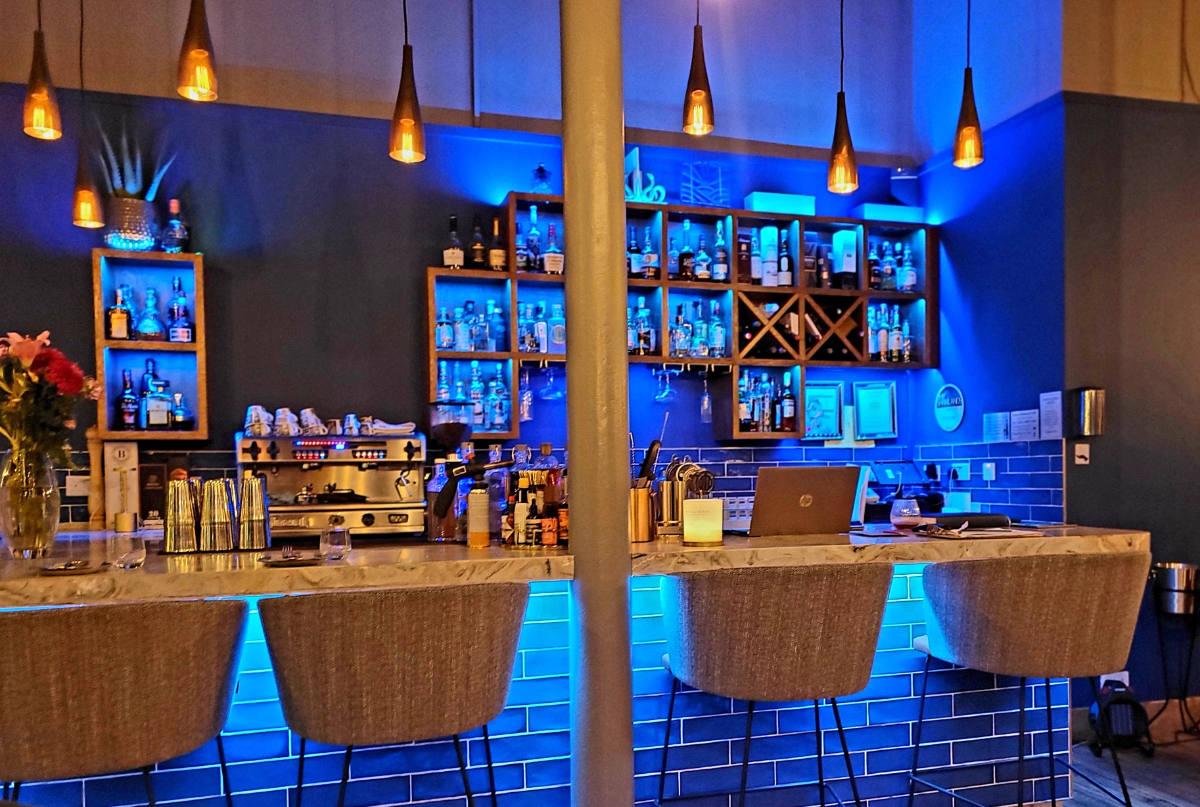 Inside the vibe is relaxed with feature lighting, an eye-catching bar and a gentle hum of conversation.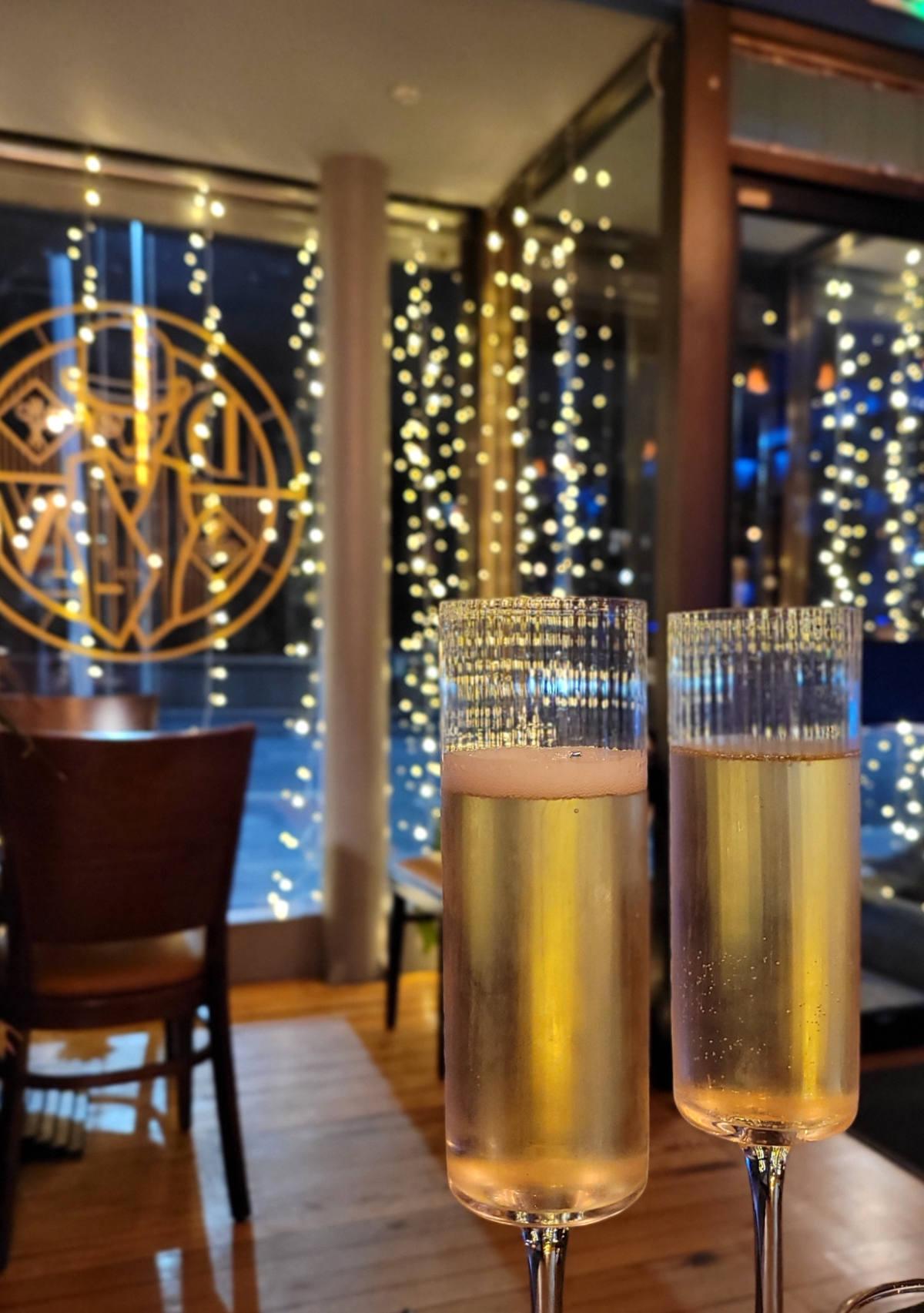 We settled down with our glasses of Comboi, Mark the sommelier notes "appley taste. Quite acidic but with sweetness at the same time. Fine bubbles."
Menu at The Dapper Mongoose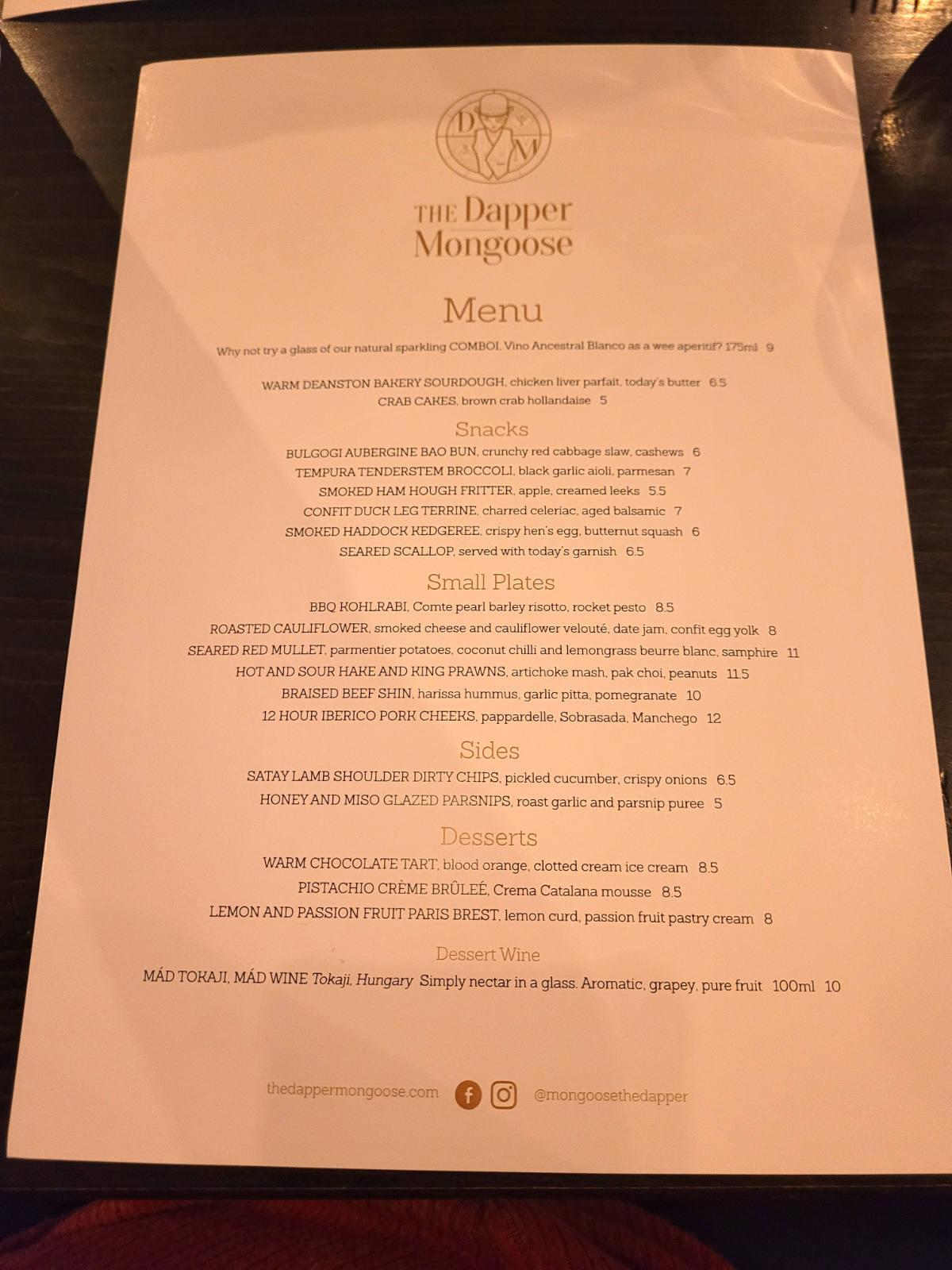 What we ate
With Deanston Bakery Sourdough on the menu with chicken parfait and chimichurri butter….well, it would have been rude. The bread had been heated so at the perfect temperature to melt that butter. The parfait was smooth and creamy and not too strong. The butter creamy and more-ish, however not enough of a chimichurri taste for us.
Crab cakes with brown crab hollandaise….mmm we should have ordered more bread for mopping up the crabby mayo. Meaty crab cakes with creamy hollandaise.
A snack plate next, tempura tenderstem brocolli, black garlic aioli and parmesan. Delicious. Crisp tempura batter and fragrant brocolli.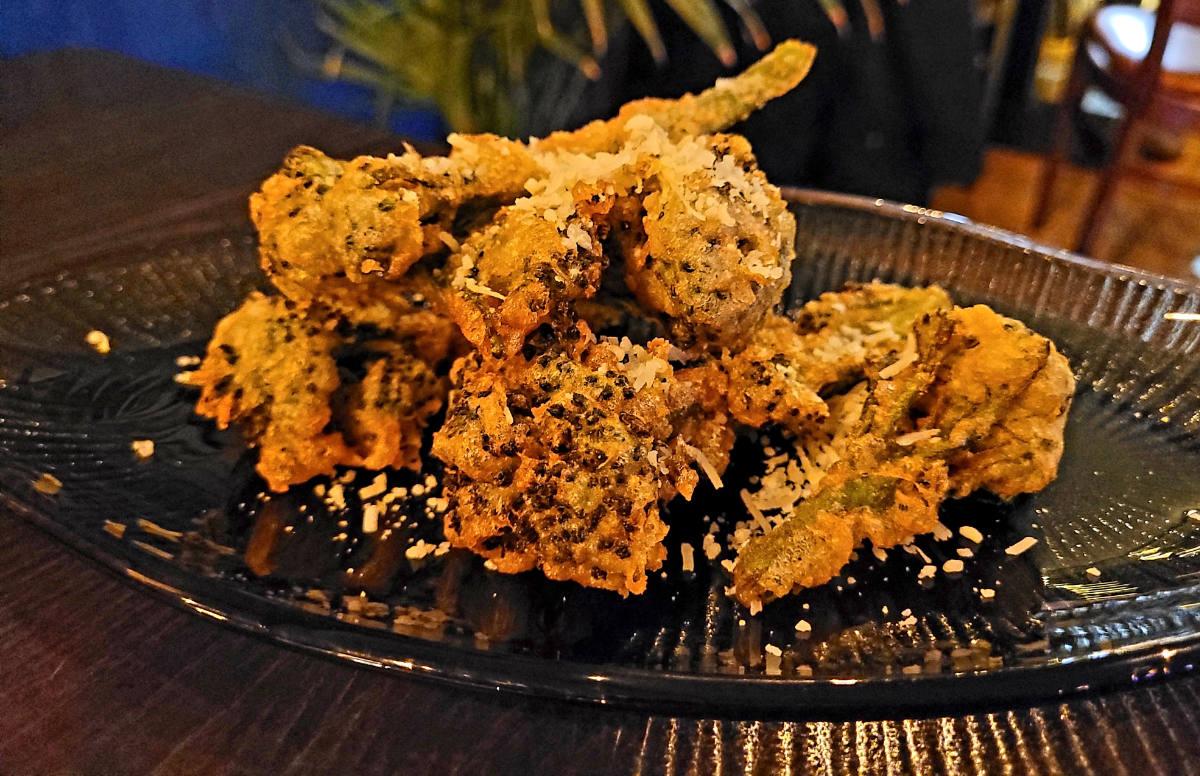 Another snack plate, confit duck leg terrine with charred celeriac and aged balsamic. We loved the texture of this, just like shredded duck leg, the five spice was a bit overpowering.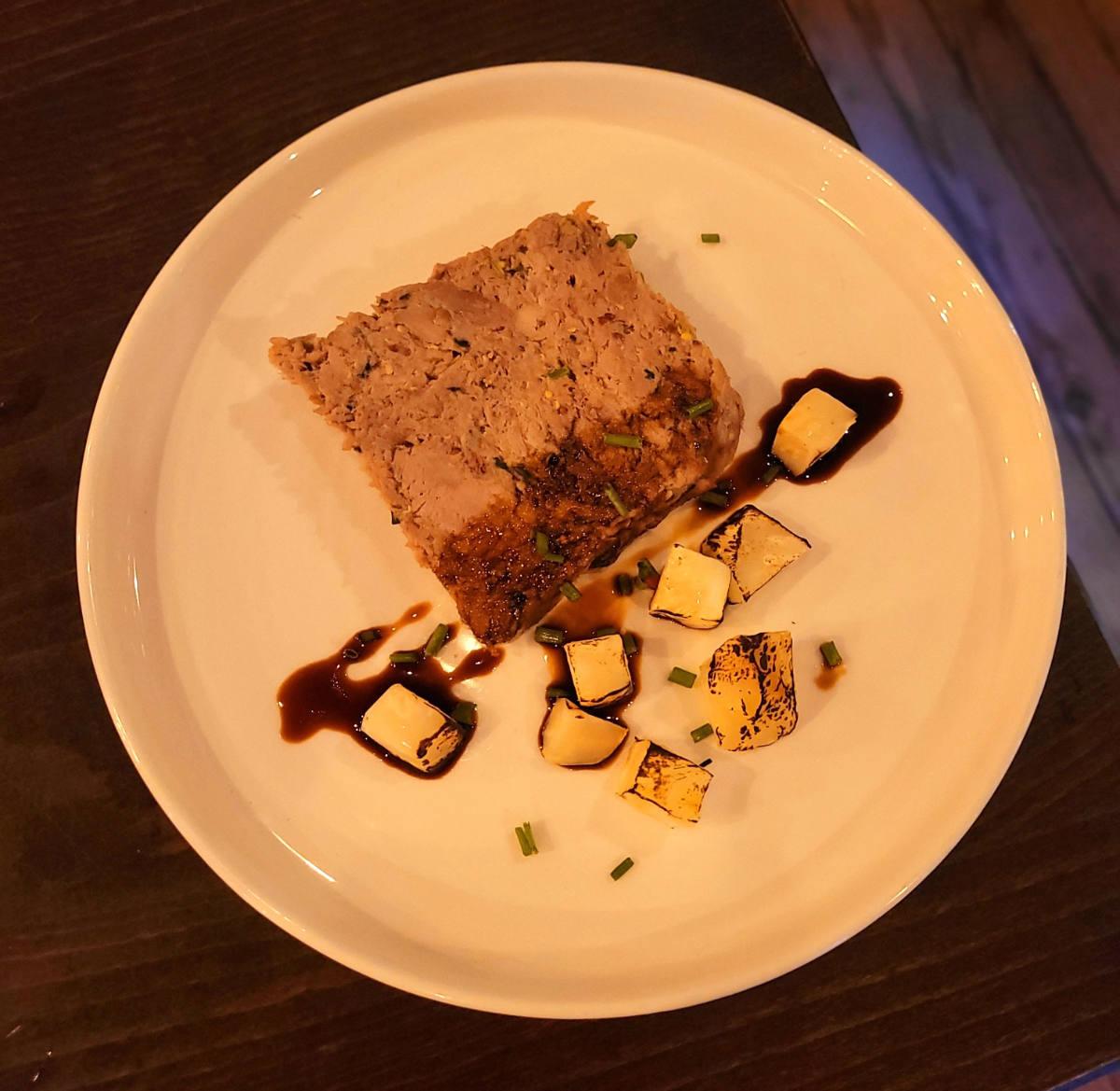 Snack plate, smoked haddock kedgeree with crispy egg and butternut squash. The spring onion slices was the strongest taste here. Couldn't tell you there was any haddock in there….the crispy egg was cooked perfectly for mixing in with the kedgeree.
Small plate, 12 hour Iberico pork cheek, pappardelle, sobrasada and manchego. We both cleared this plate quickly. A rich and filling dish which demanded to be eaten. Couldn't tell you there was any sobresada in there. Didn't really get the sobrasada, maybe just adding to the depth of the pork cheeks.
Small plate, roasted cauliflower with smoked cheese and cauliflower veloute, date jam and confit egg yolk. The smell of the roasted cauliflower, gorgeous. This reminded me more of a Japanese inspired dish. I was getting a miso taste from the veloute instead of smoked cheese and cauliflower.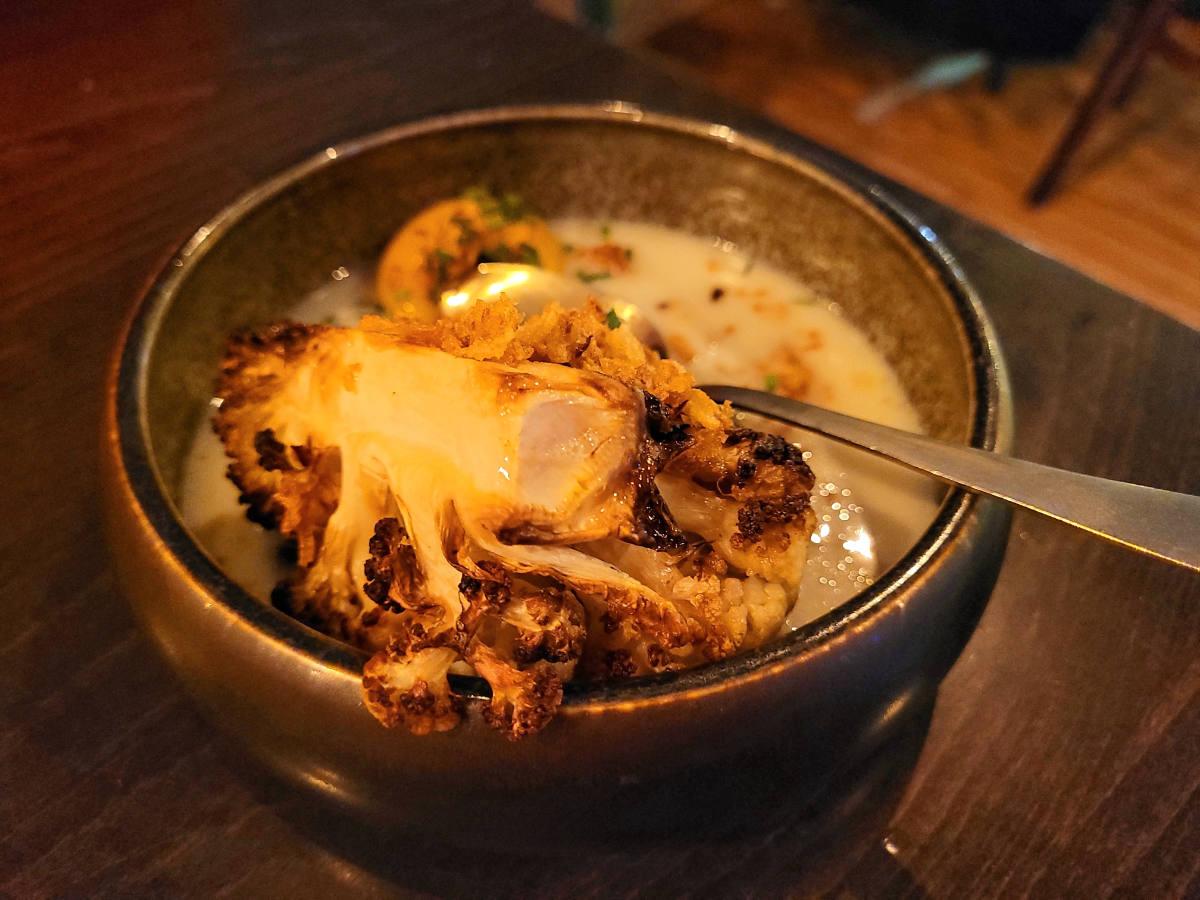 Small plate, seared red mullet, parmentier potatoes, coconut chilli and lemongrass beurre blanc, samphire. A fishy fish and underwhelming sauce… could get some coconut taste when dipping my finger into the sauce. The ingredients of the beurre blanc overpowered the coconut and lemongrass.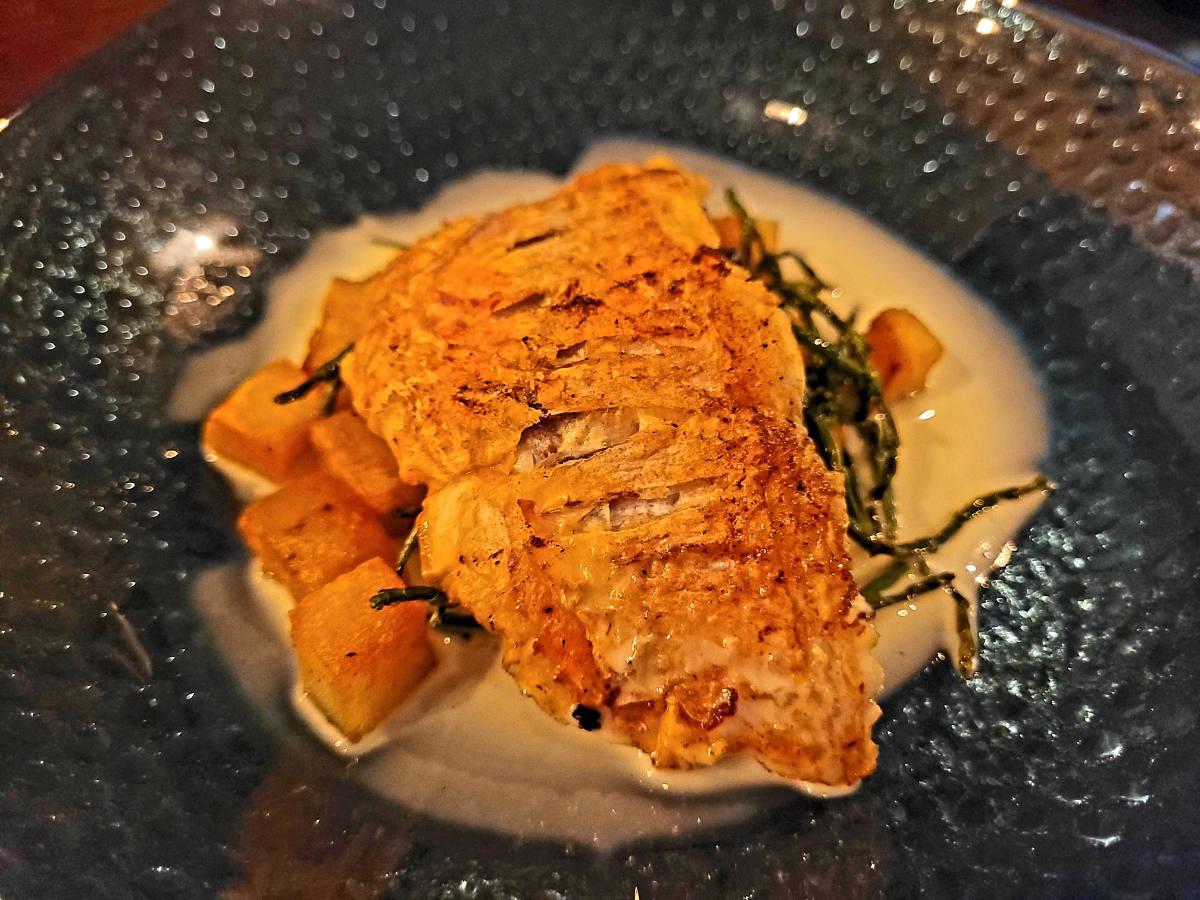 Dessert time, lemon and passion fruit Paris brest. This was a tart one, we had a glass of MAD Tokaji to add some sweetness. This super sweet tasting with had floral fig in honey aroma and cut through the acidity of the tart.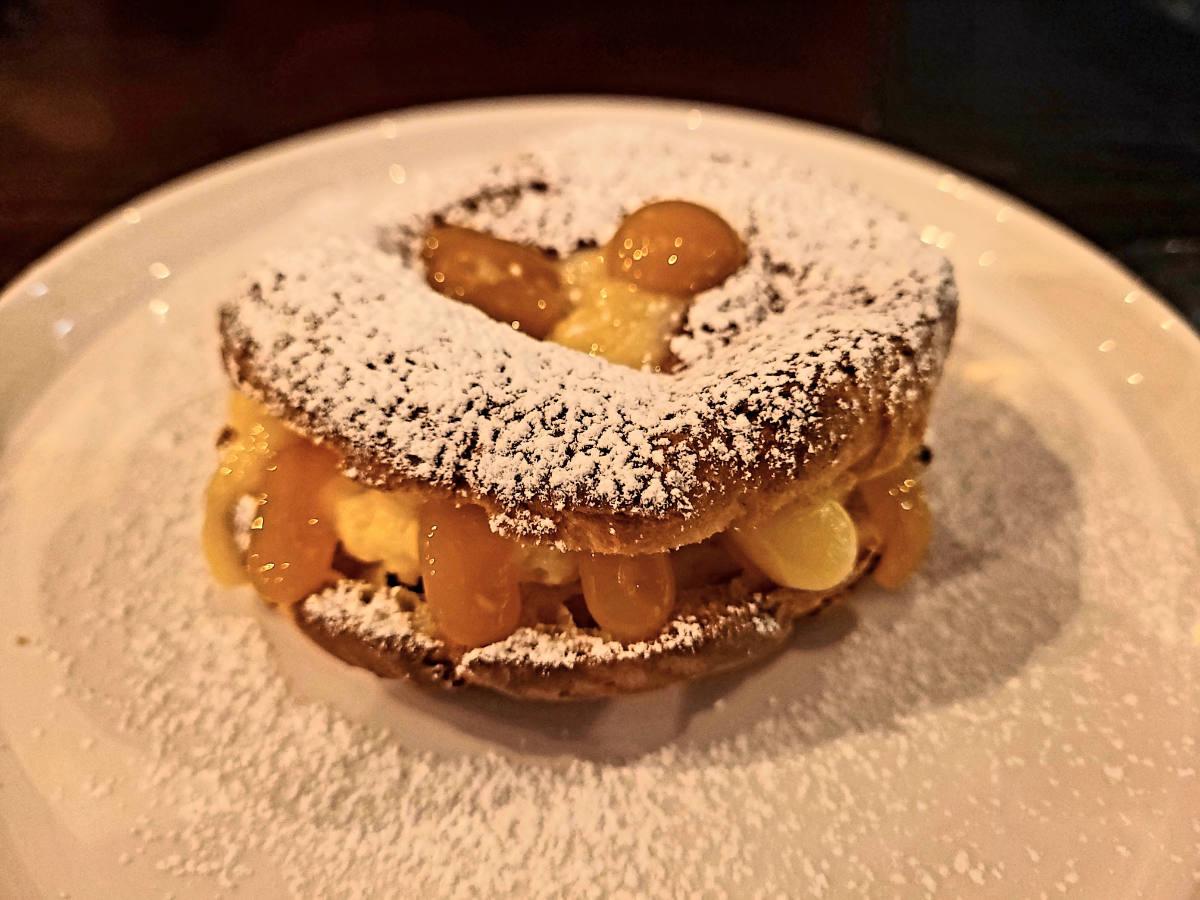 Verdict
We seem picky in each course, but this is because we know The Dapper Mongoose can deliver the goods. The kind of place that fits well with a family gathering or a romantic night out. Just a little bit more and these dishes would be destination worthy.
Where
The Dapper Mongoose, 248 Kilmarnock Road, Glasgow, G43 1TT
Book a table:
0141 632 4579 during opening hours or email at info@thedappermongoose.com
Opening Hours
Tuesday 5:00 – 11:00
Wednesday 5:00 – 11:00
Thursday 5:00 – 11:00
Friday 5:00 – 11:00
Saturday 12:00 – 11:00