Cold Press Juice & Superfood Health Bar opening on Byres Rd tomorrow 14th of May.
Tomorrow Glasgow's hottest new juice and superfood store will officially open its doors, on
Friday 14th of May at 8 am with free ginger shots for the first 50 customers.
Pictured at the store is Fallon Carberry, founder of Juicy Bar along with some of her team.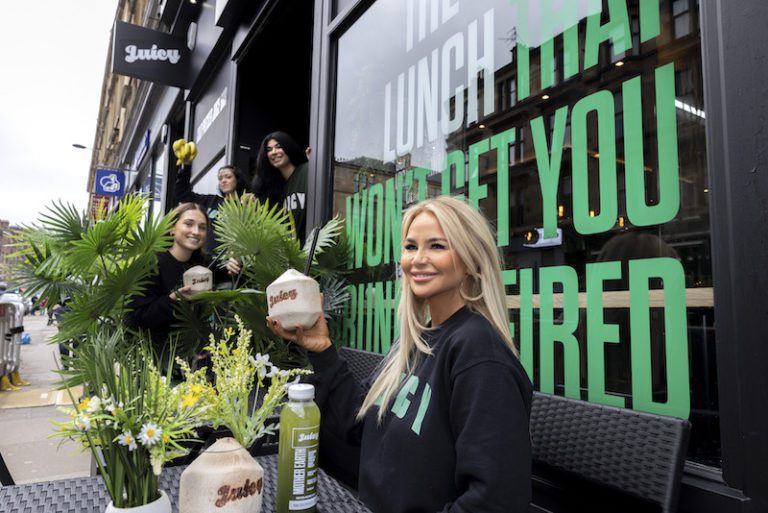 The Juicy store will offer a full range of cold-pressed juice options, protein shakes, super smoothies, nutritionally packed soups, plus a unique custom açai bar – the first of its kind in Scotland.
Also on the menu will be 'Juicy Balls' which are protein-packed balls of goodness, plus punchy health packed salads and buddha bowls, all created using only the freshest local produce for maximum health benefits.