Steak, chips and a glass of beer are available every Wednesday from 6 p.m. at Innis & Gunn on West Nile Street in Glasgow.
For £19.95 you can enjoy a 'chef's snack' with a sampler of Innis & Gunn Original.
followed by 35 day dry aged, Scottish, tender and flavoursome steak with garlic butter house frites and Innis & Gunn's signature steak sauce.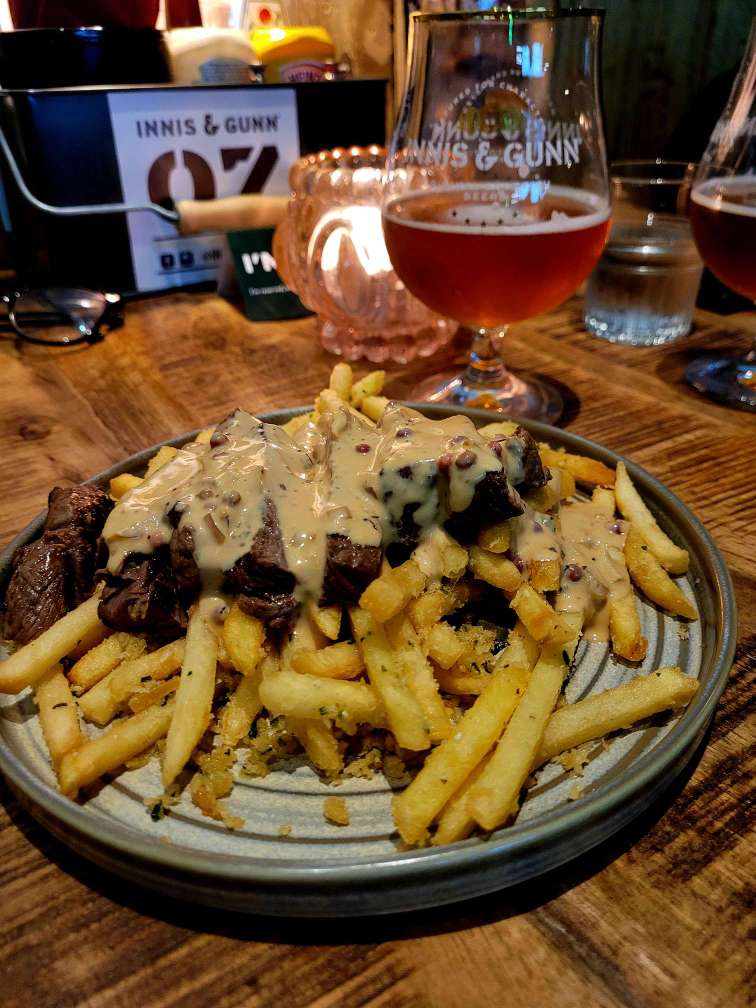 You can enjoy bottomless fries and get another portion of steak completely free if you've got room for more!
Innis & Gunn Steak Frites Night Menu
Chefs Snack & Sample
A glass of Innis & Gunn Original with a 'chefs snack'
Main Event
Chargrilled Scottish steak, garlic butter house fries, I&G Original steak sauce
(Seconds available)
Side Orders – all £6
Onion Rings / Market Veg / Tomato Salad / Poutine, curds, dripping onions, jus
Where
Innis & Gunn Taproom, 22-24 West Nile Street, Glasgow, G1 2PW
'Have your steak and eat it' is available at Innis & Gunn's West Nile Street Taproom (22-24). No booking required, walk-ins only. For more information, visit here.