Lebanese and Syrian cuisine takeaway and restaurant
We aren't usually in the North of Glasgow being southsiders but we ended up visiting Palmyra, Saracen Street. The last time we were up this way the site was a chippy. Sad to see it go, but lets try Palmyra.
Menu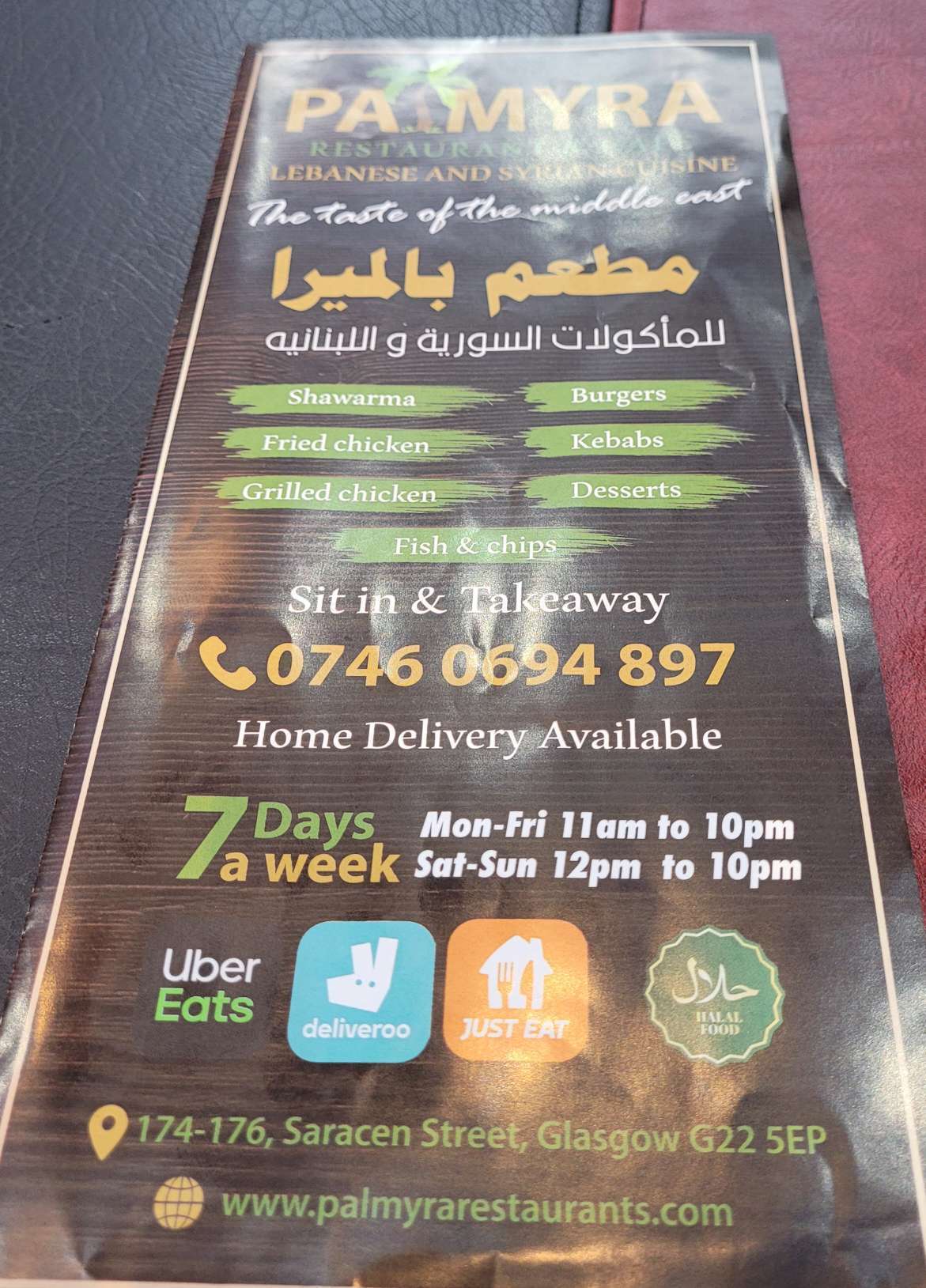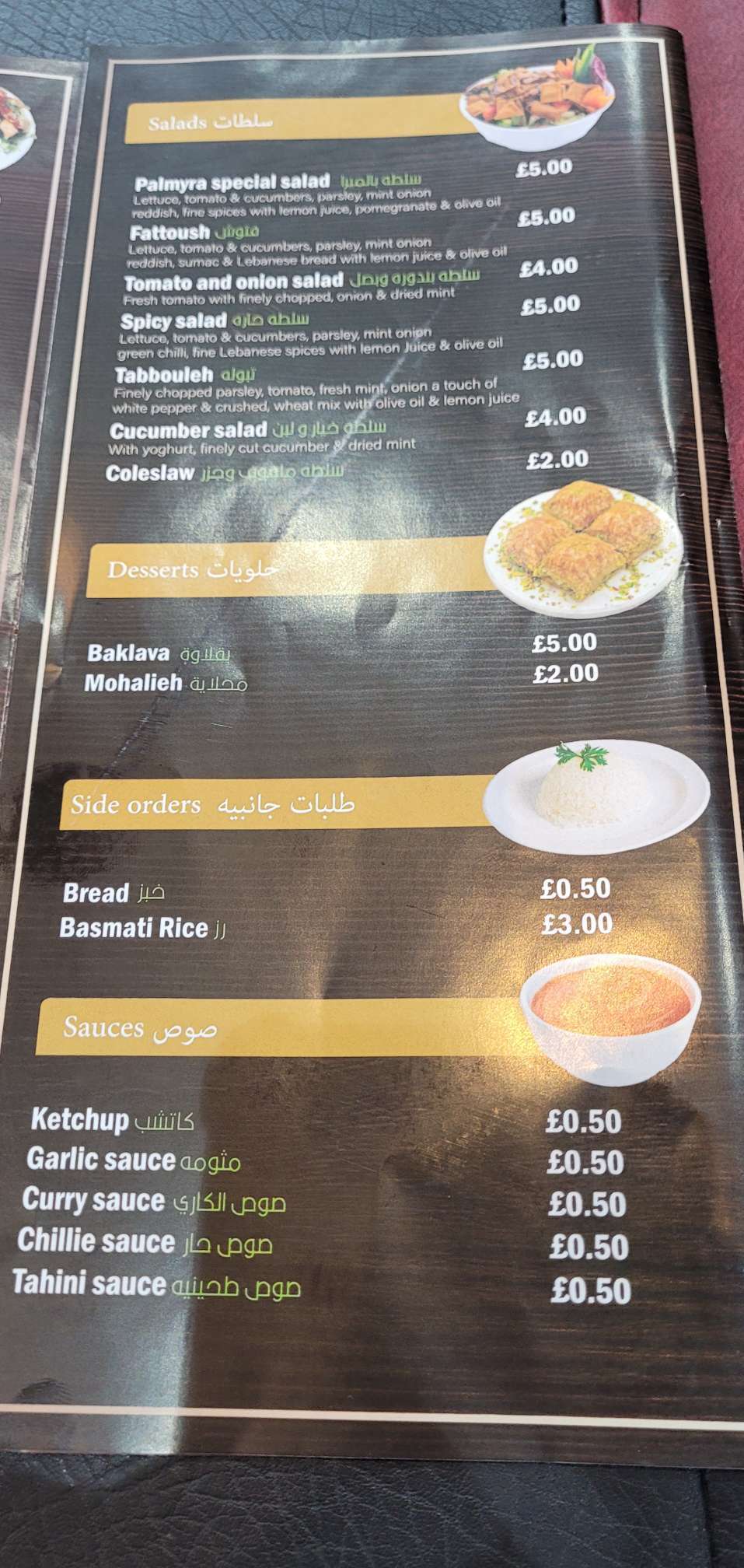 What we ate
What didn't we eat?! Some lentil soup, kibbeh, hummus, cheesy samousak and a chicken platter, plus a basket of bread!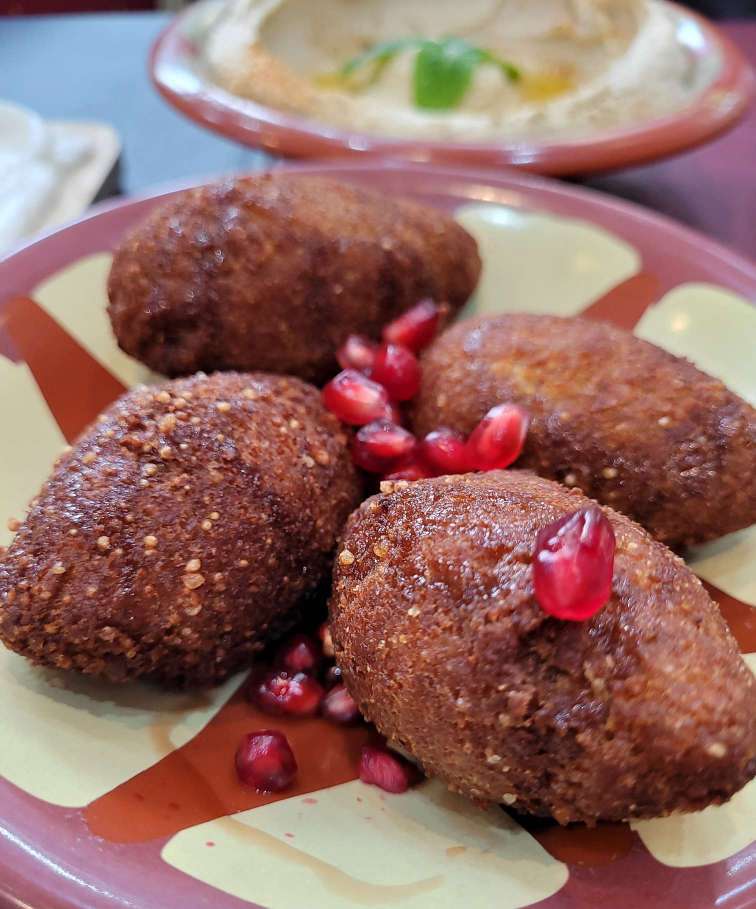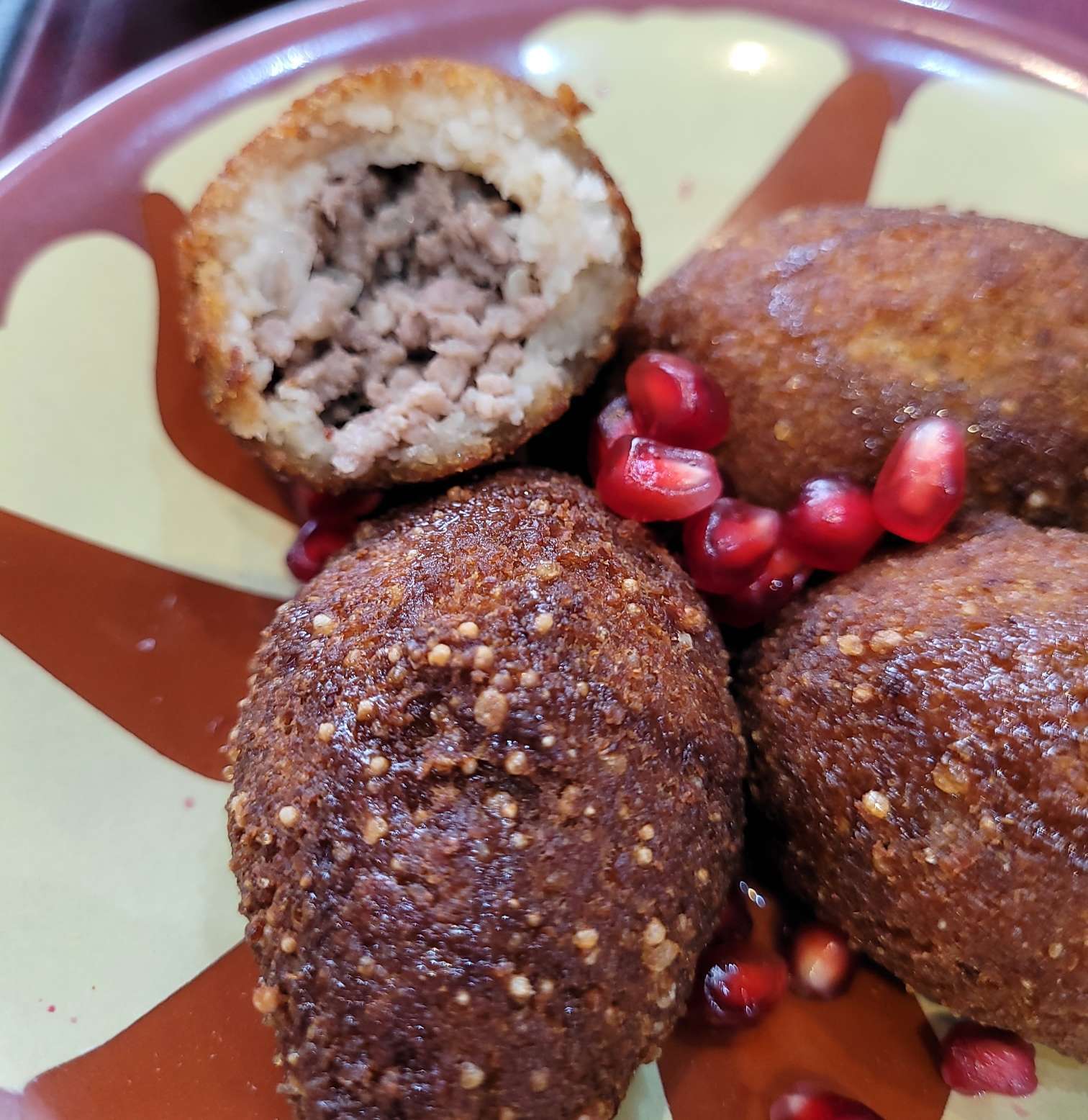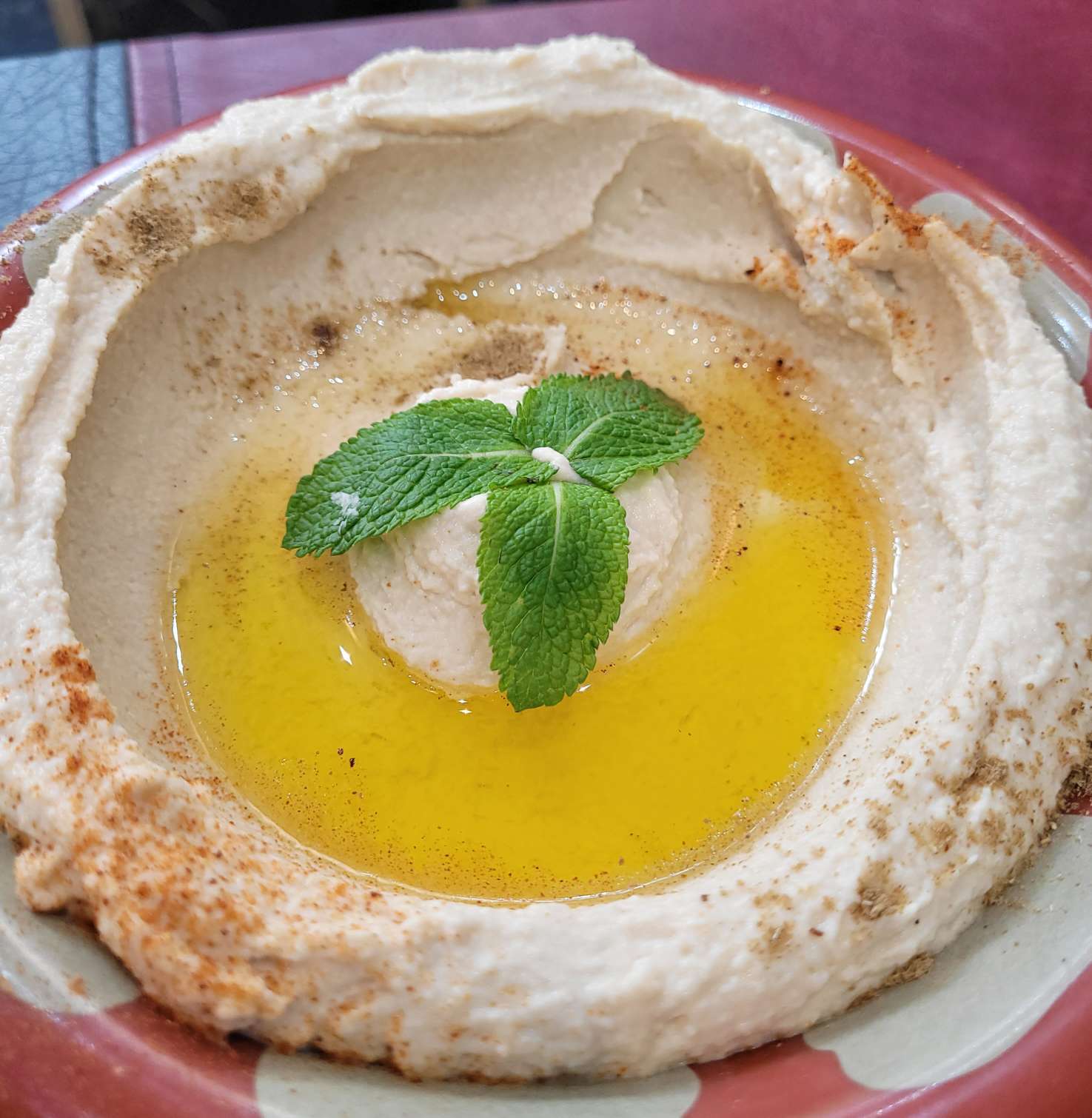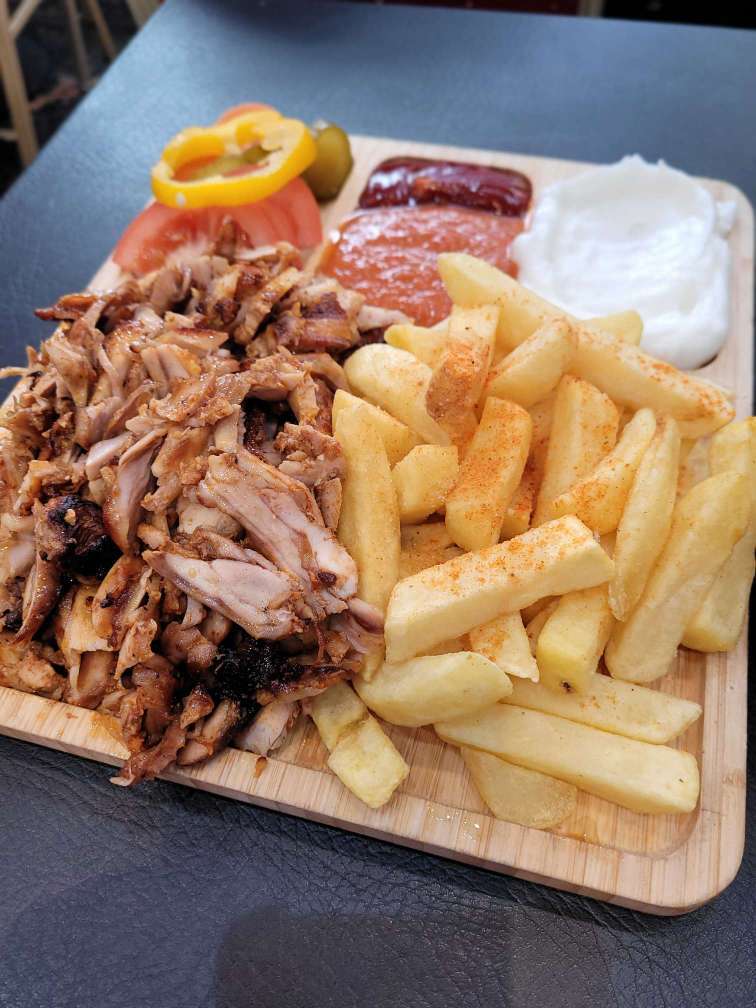 and not forgetting mint tea.
It took a while for the food to come out, but that is because it was all freshly cooked. The chicken schawarma was juicy with lots of crispy bits. The cheesy samousak were worthy of trying to make at home, and the hummus was creamy.
Verdict
👍
A good one if you are in the area. Tables were cleaned quickly after diners left and staff were friendly.
Using our rating from Foodie Explorers, we give this one paw, worth a stop if in the area.
Where
Palmyra, 174-176 Saracen Street, Possil, Glasgow, G22 5EP