Review of the latest addition to the Glasgow burger scene
A couple of weeks down the line from their opening, it was time to visit Fat Hippo Glasgow. We had visited Fat Hippo in Jesmond a while back and were a little bit excited to see them now in Glasgow. A juicy burger with great service in a relaxed and chill venue what more could we want?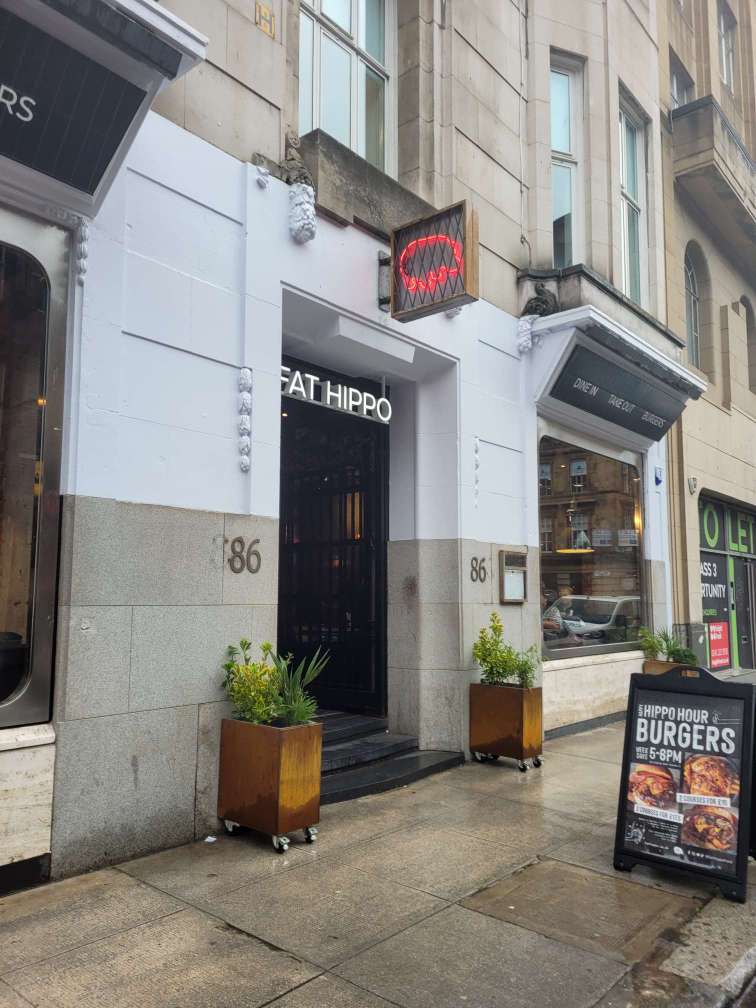 It was quiet. Very quiet. It was raining, but even on wet days when we did lunch at Bread Meats Bread I'd have to get in quick for a seat or queue. Not here, pick a table, anywhere you want. I had booked thinking it was going to be busy. There were lots of staff, at least 7 at one point milling around, or chatting.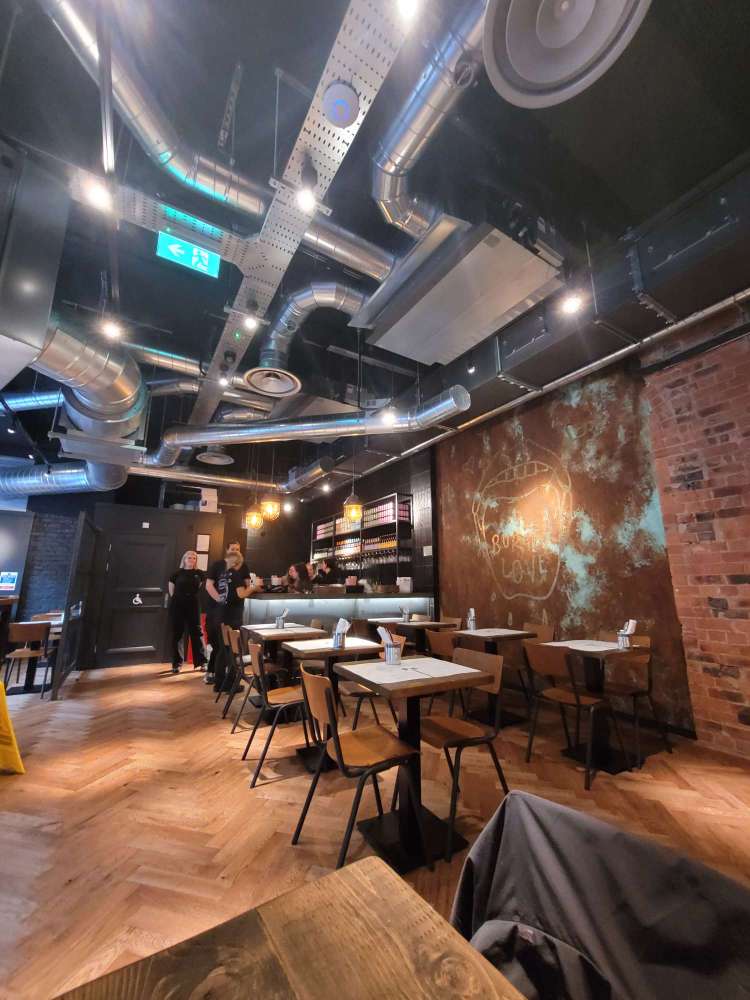 We picked a table and looked over the menu.
Fat Hippo Glasgow Food Menu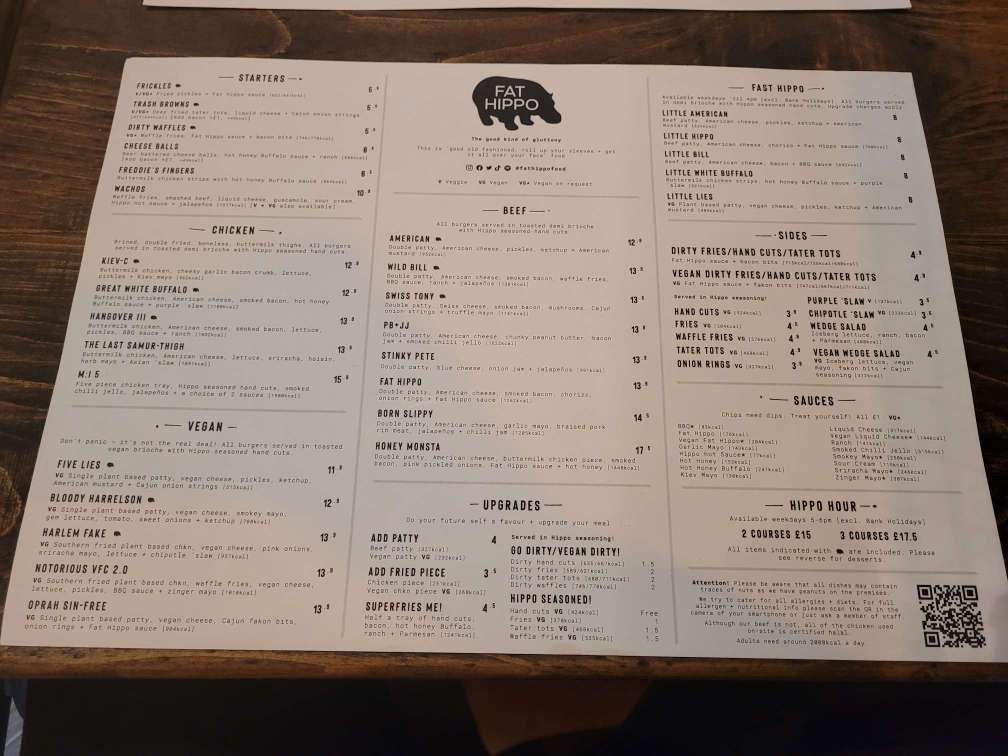 Fat Hippo Glasgow Drinks Menu
Drinks
A pint of coke and a can of Hillbilly lager. A lively and tropical fruit aroma and taste beer.
These appeared quickly after ordering, which is just as well…
Food
A starter of buttermilk chicken strips with buffalo sauce was ordered as a side between us. As, well they sounded tasty. As it was lunch time we ordered from the Fast Hippo section. Burgers served in demi brioche with fat hippo seasoned hand cuts.
A Little American – beef patty, American cheese, pickles, ketchup and American mustard and a Little Bill – beef patty, American cheese, bacon and BBQ sauce.
The order arrived at 12:37 exactly. Not that we were starving or anything!
They were indeed little, lifting up the bun I must admit I was a little sad seeing the burger with so much space around it. But it's the taste we are here for. So we dived in.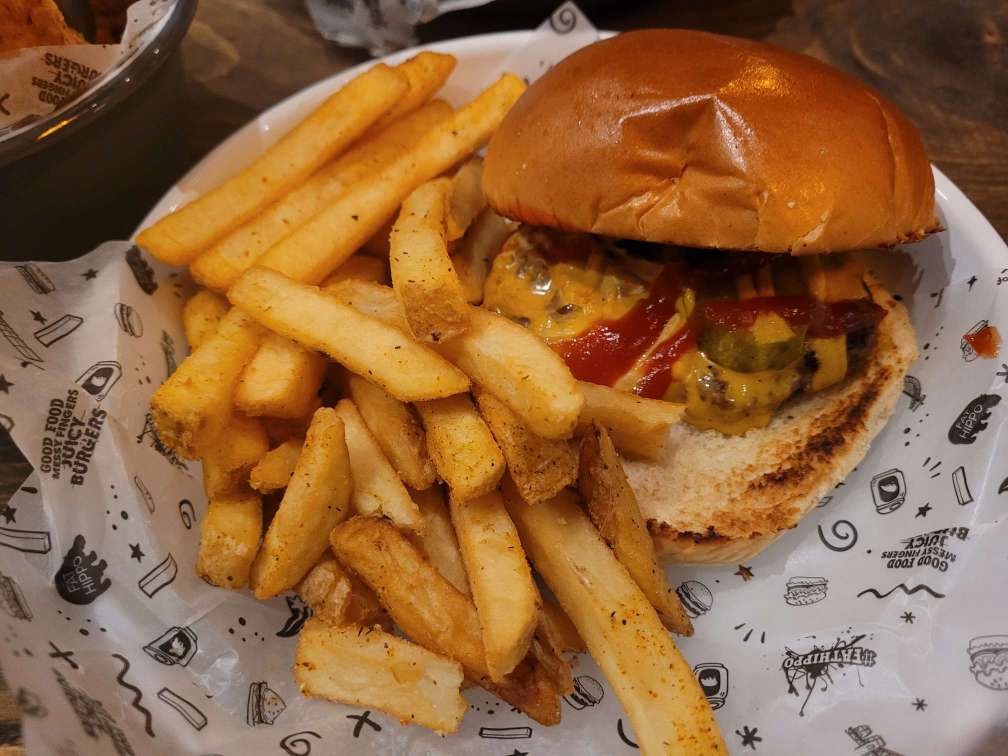 Sorry, but it looks like I've just stuck a roll under the grill, squashed some mince and added some frozen chips onto a plate. These "hand cut" chips look suspiciously like McCain menu signature fries…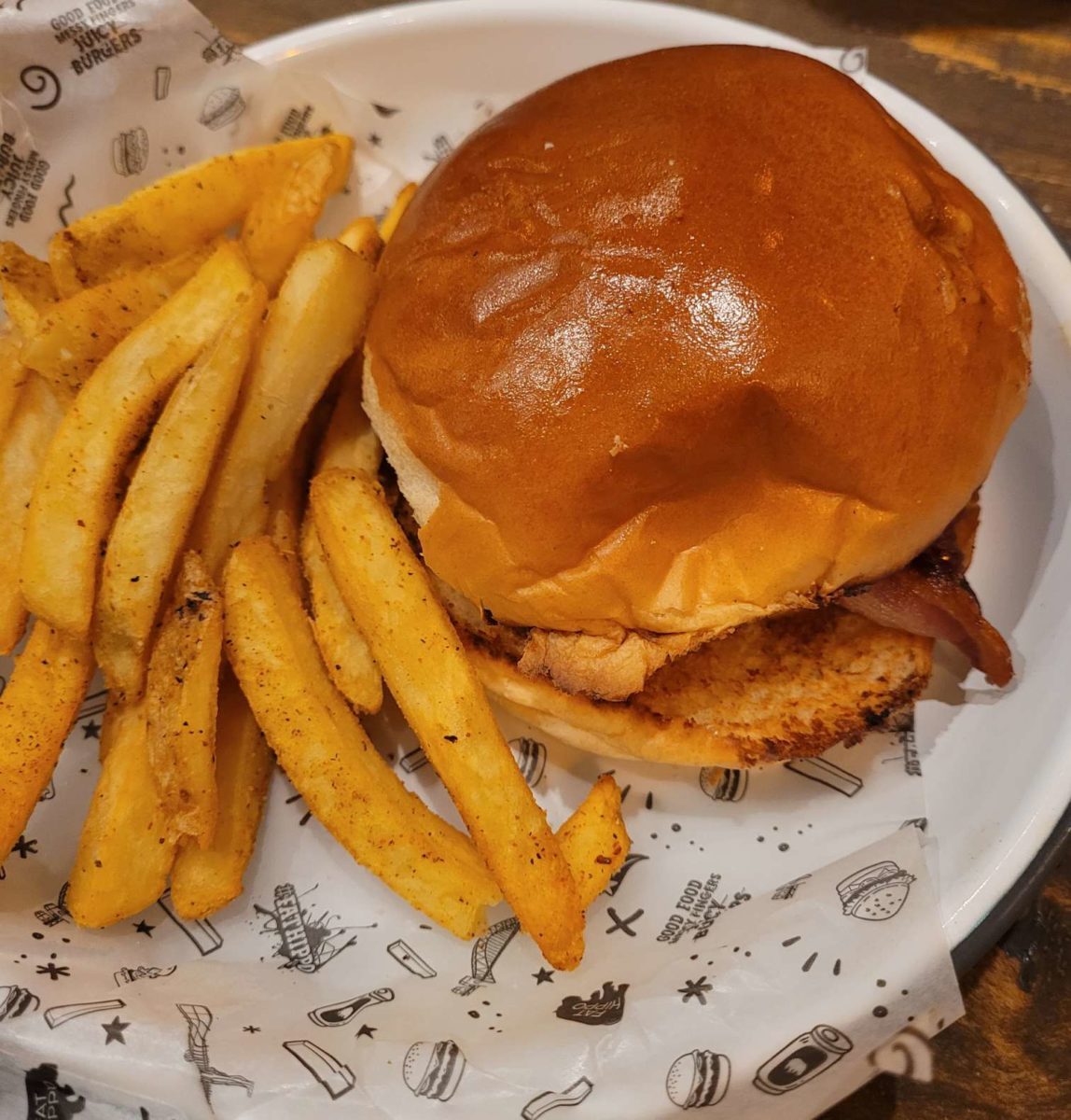 On reaching the meat, it was pink. Now, we ain't squeamish here but there are environmental health guidelines that mean that burgers should be cooked to a core temperature of 75 degrees C. Generally the odds on getting a pink burger is higher when it's a thick monster, not a little one like this.
Our server took our dishes away and returned with new burgers after checking with the manager. Way to make us feel as if we didn't know how a burger should be or how we would want to eat it.
Thankfully we had the chicken strips to eat. Toasty, tasty and would certainly order again.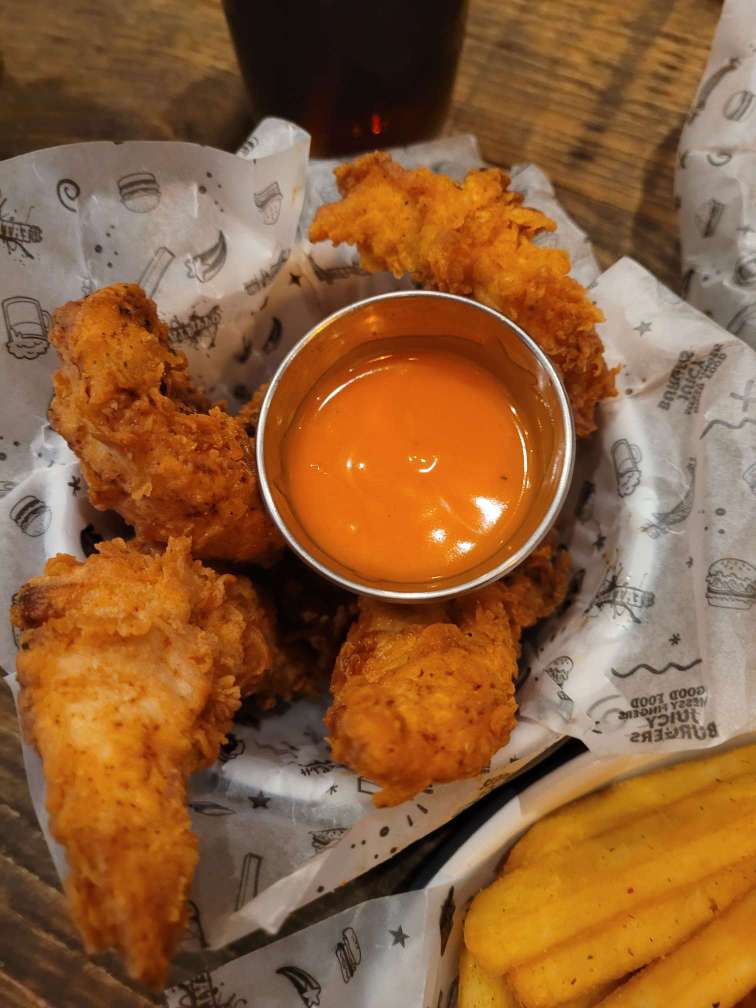 By this point, we had ten mins left before the end of the lunch break. The replacement burgers were cooked better and heartily munched but we had no time to eat the chips so we asked to takeaway.
A full bill, no further apology, £30 lighter and when I got home and reheated the chips they were still undercooked…ouch.
Disabled access
Steps up to the entrance. Double doors, one of which was locked in place. The toilets are downstairs.
Verdict
Pish.
A long wait, undercooked burger and staff too busy hanging around chatting.
The toilets were meh as well. Two ladies' cubicles, one already out-of-order after two weeks being open. Sink inside cubicle but dryer outside, nice wet hands on handles when you are using your hands to eat.
So disappointed with our visit.
Looking for other places to eat in Glasgow, click here.
Where is Fat Hippo Glasgow
Fat Hippo, 86 St Vincent Street, Glasgow, G2 5UB
Book a table at Fat Hippo Glasgow