New cocktail flavours for at-home drinks
There's no need to go out and pay a fortune for cocktails, not when you can have them ready-made and delivered to you at home.  We have written about Cocktails2go before (see here) and they got in touch to tell us about three new cocktails
Left to right these are: Skittles Daiquiri – Skittle-infused Rum, Sweet & Sour Mix, Fresh Orange, Triple Sec, Blue Curacao then Watermelon Daiquiri –  Rum, Watermelon Liqueur, Fresh Lime, Simple Syrup, Fresh Watermelon and at the end a French Daiquiri with Rum, Chambord, Raspberry Puree, Pineapple Juice, Fresh Pineapple
Once again fresh flavours and delivered ready-made so no mess and no need to buy all the ingredients etc.  The cups are recyclable as well.
Here is a list of the postcodes they can deliver to G1 G11 G12 G13 G14 G15 G2 G20 G21 G22 G23 G3 G31 G32 G33 G34 G4 G40 G41 G42 G43 G44 G45 G46 G5 G51 G52 G53 G60 G61 G62 G63 G64 G65 G66 G67 G68 G69 G71 G72 G73 G74 G75 G76 G77 G78 G81 G82 PA1 PA2 PA3 PA4 PA5 PA6 PA7 PA8 ML1 ML2 ML3 ML4 ML5 ML6 ML10
If you order before 8 pm for same-day delivery.
You can also make your weekend order during the week.
Where to buy
Online via the Cocktails2go website
Keep in touch
Find us on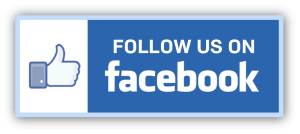 or say hello to our sister site which covers Glasgow and beyond!