Burgers, wedges, mac & cheese, and Hidden Lane beer delivered
There is no need to miss out on your favourite burger or drink just because of COVID-19.  Lebowskis have it all sorted with burgers, wings, topped tatters, macaroni cheese, and of course their famous white Russians.  They asked us to try out their home delivery, even though we are just outside their catchment area but not one to offend, we said yes!
Menu
So what can you get delivered from Lebowskis in Glasgow?  Wings both chicken and chicken-free with coatings such as buffalo and katsu or maybe teriyaki is more your type? Thick cut chips topped with everything from pulled pork to vegan chicken. Build your own mac, now this is one for us! Sometimes you just need something a bit more than classic mac and cheese – maybe a topping of chilli and melted cheese or meatless meatballs? All in there are 8 ways to eat their mac and cheese – 8 ways!!!
Likewise, there are 8 types of burgers from the classic Lebowski to a panko-crusted moving mountain burger via slow-cooked pulled pork shoulder.
Delivery
Arrived on time and as you can see below everything looked the part, complete with cans of beer from the Hidden Lane brewery, which opened up behind The Finnieston restaurant last year. The 88 /- is a basic 80 Shilling-type ale, very lively with, red-brown in colour with a sweet malty aroma and red berry flavour but a bit thin. The TA was better, with a floral apricot and tangerine aroma, and a fruity tropical and tangerine taste with a dry finish.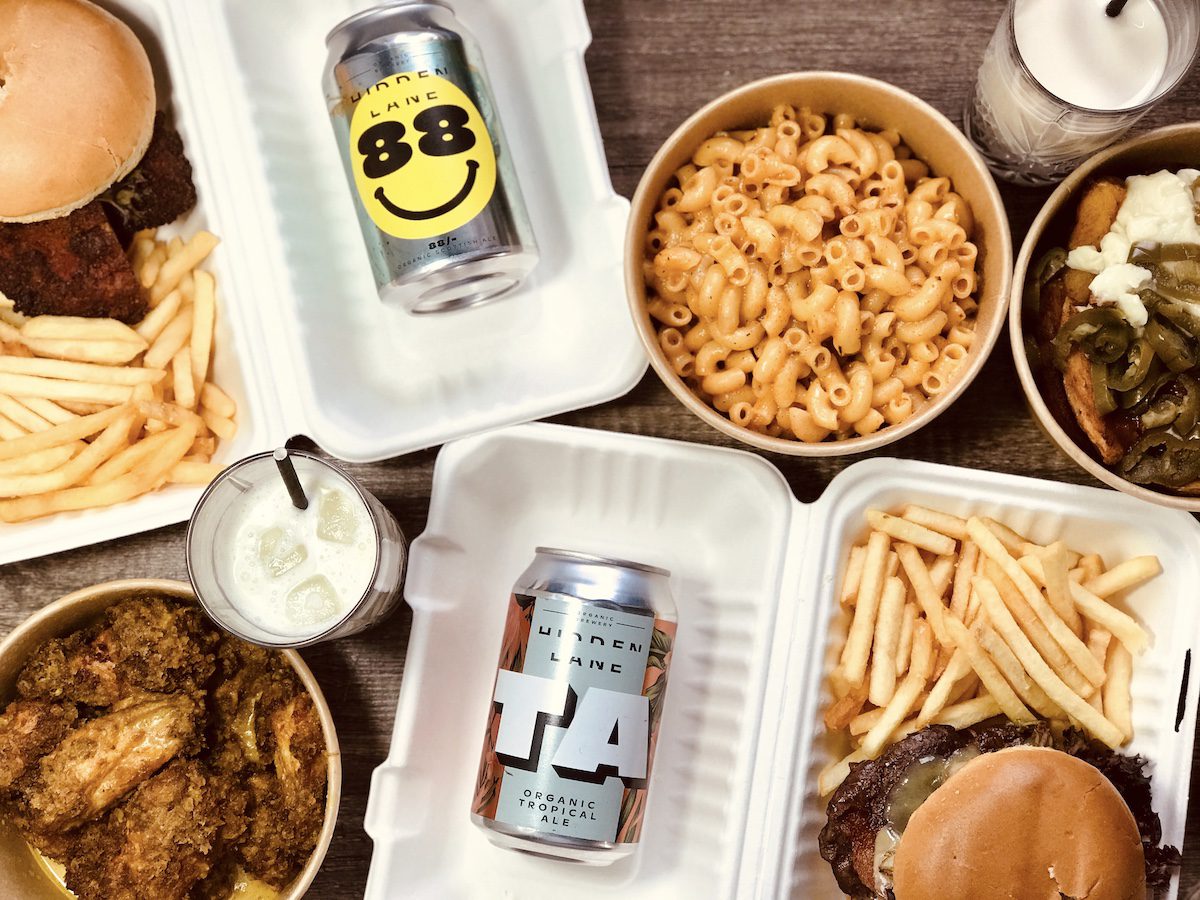 In addition to the beer, more drinks came with this delivery and the White Russians grabbed our attention especially. These are the coolest cartons of "milk" we have ever seen and drank. Regular sizes are £5 and £6 respectively for original and a Toe (mint choc chip) while a double is £8 and £9 each. These are doubles below so we got 2 high ball glasses out of each.
Fred of (our cat and chief taster) had a good sniff around and was especially intrigued by the mint White Russian.
Macclucker burger (£8.50) – chargrilled chicken fillet marinated in lime, rosemary and thyme. Big chunks of chicken in a tasty, moreish coating.

Classic Lebowski burger (£8.75) – a proper filling, meaty burger, made with rump steak and topped with melted cheese, lettuce, tomato and red onion.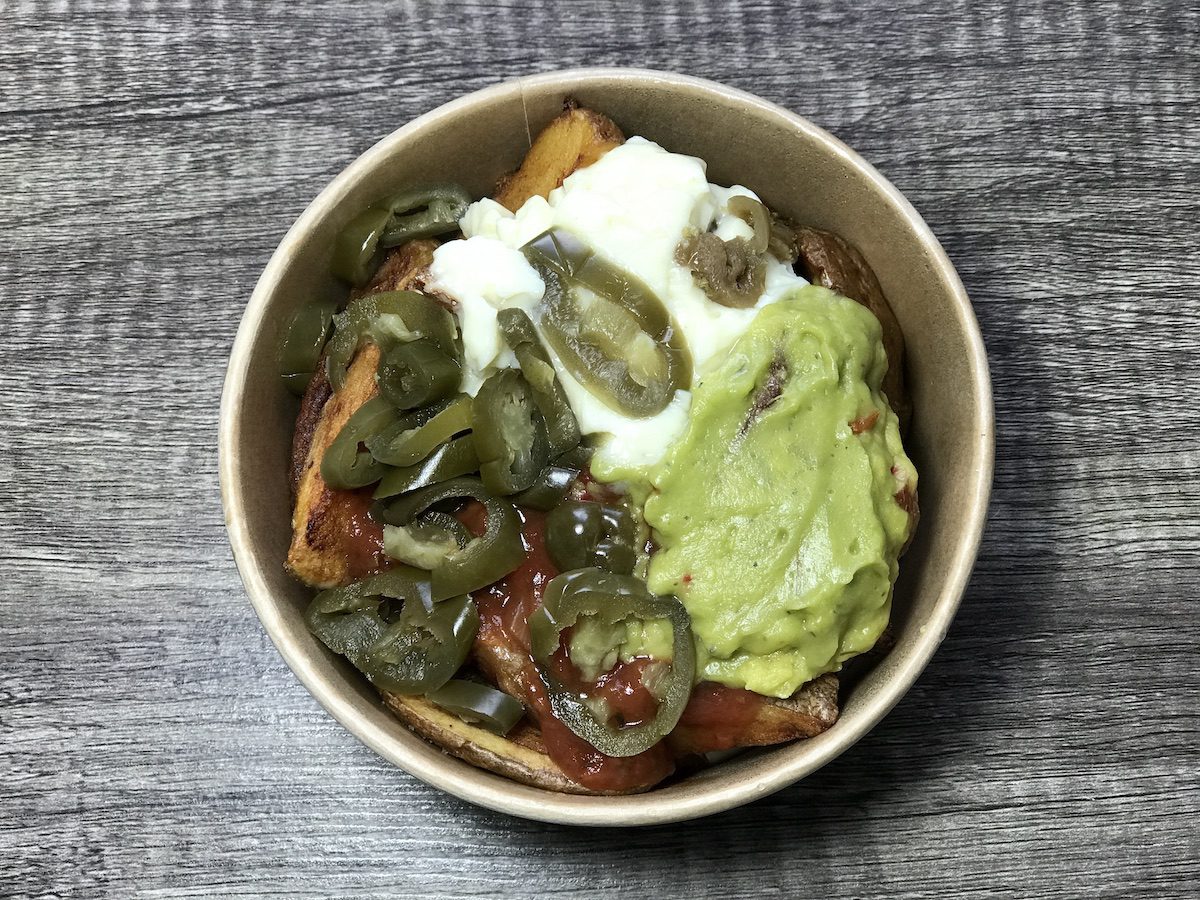 Nacho style tats & toppers (£5.00) – thick-cut chips (wedges) with plenty of sour cream, guacamole and jalapenos. Other toppings include buffalo chicken, katsu chicken, chilli & cheese, pulled pork and cajun or you can have them plain and classic.

10 wings (£5.50) – pick from a choice of buffalo, BBQ, dr-rub, teriyaki, cajun or katsu wings (above). These were great, very moreish in a caveman-sort of way but vegan wings are also available.
Classic Mac and cheese (£6) – the macaroni cheese was a good big portion but being the mac addicts that we are, it wasn't quite cheesy enough for us so we'd recommend grating some more cheese on top!

Verdict
Both Fred and hoomin approved! A great assortment of filling food delivered to our door, so much in fact that we had the leftovers the following night.
TL;DR
+ Well-presented takeaway scran
+ Flavousrome burgers
+ Excellent White Russians and 6 different versions
+ Beer from Glasgow's newest brewery
+ Good variety of varieties and toppings to pick from
– Macaroni could be cheesier
Where and When
Collection:
Lebowskis, 1008 Argyle St, Finnieston, Glasgow G3 8LX
Delivery:
Thursday – Sunday 4pm – 10pm
Phone 0141 222 2884
or Order Online at Uber Eats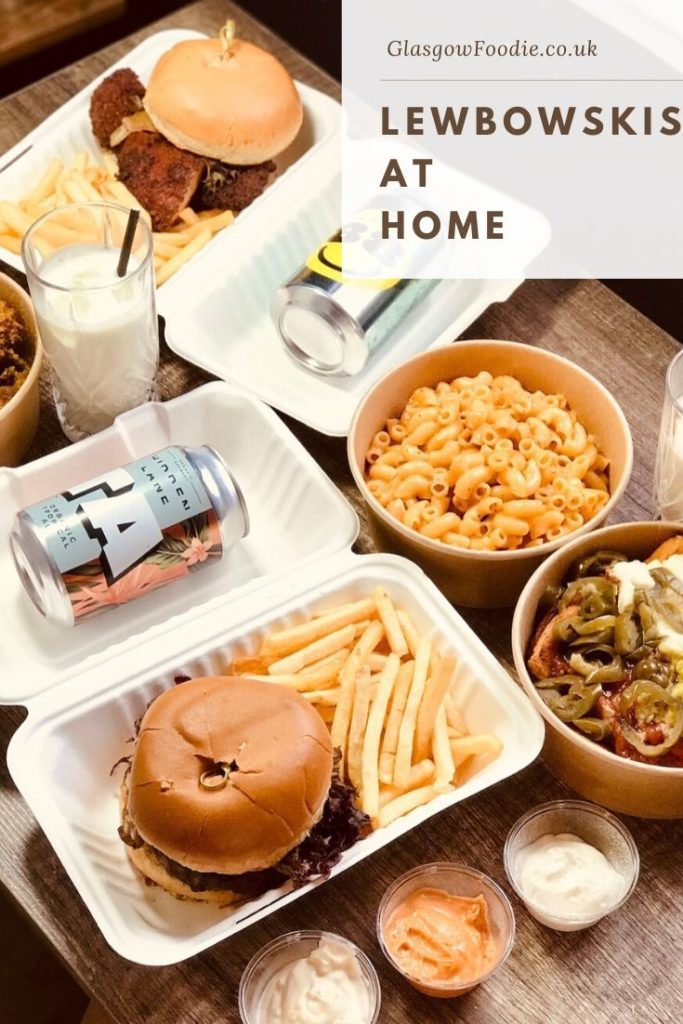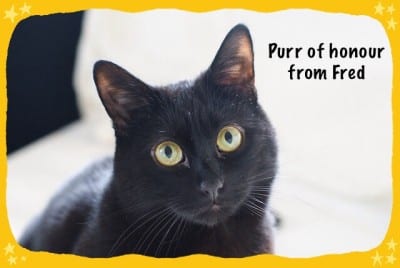 Disclaimer: Lebowskis West sent us complimentary food and booze to write about and it was genuinely very good. Unfortunately for us, we are outside the Uber Eats delivery area.