Ready for a beer?
One of the things we have missed, apart from being able to sit inside Toro for coffee and cake, are beer gardens.  It's almost as if this weather has been teasing us all.  The hospitality industry will be getting a much-needed boost on 6th July when beer gardens are officially allowed to open.  One thing about Glasgow is a lack of beer gardens, hopefully, more bars will thing about using that bit of pavement space outside.  We have put together a list of the places we know that are eager to get back into business serving beer to thirsty Glaswegians.  See you there?
Interactive Map of Beer Gardens in Glasgow opening 6th July
Brel
Book your space online via the Brel website.
Tiki Bar and Kitsch Inn
Keep an eye on their Facebook page for up to date details.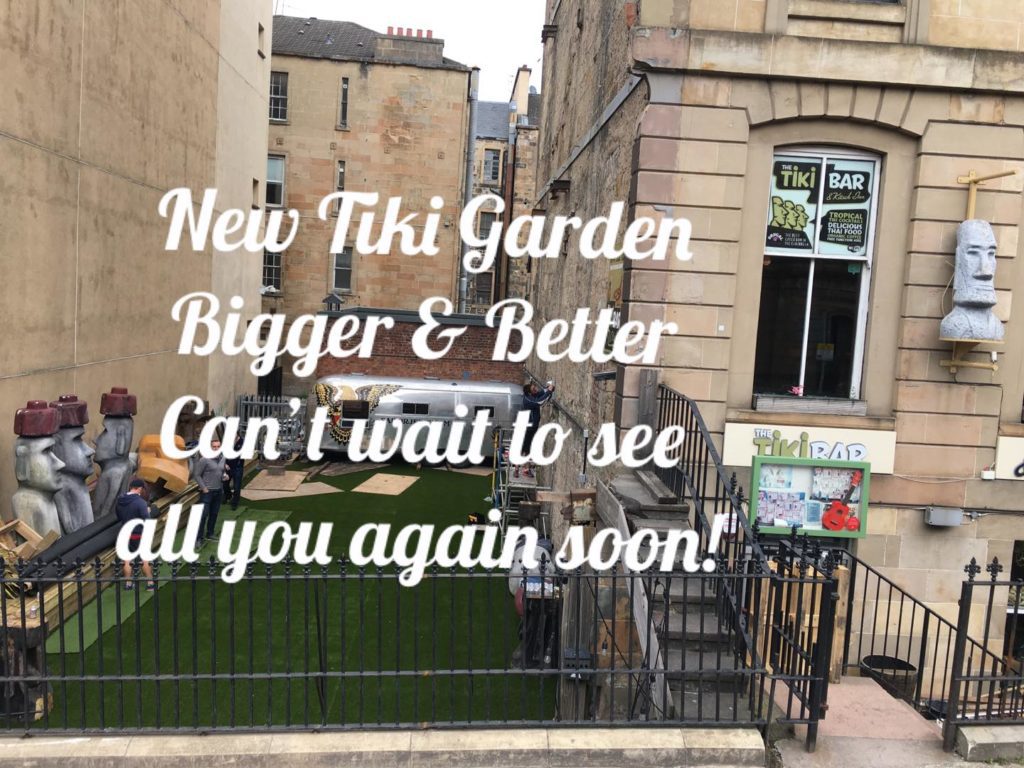 Cottiers
Booking link for Cottiers Garden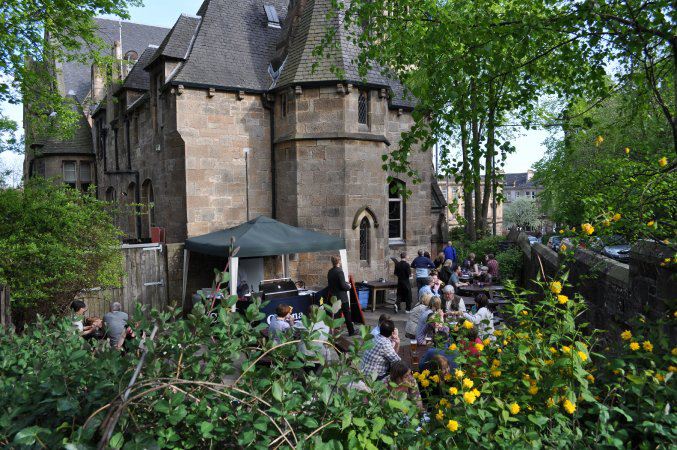 The Record Factory
Advance bookings for groups of 4 / 6 / 8 people in advance. Groups of 2 will be on a walk in basis only, as will anyone going solo. To book email – info@recordfactory.co.uk
WEST on the green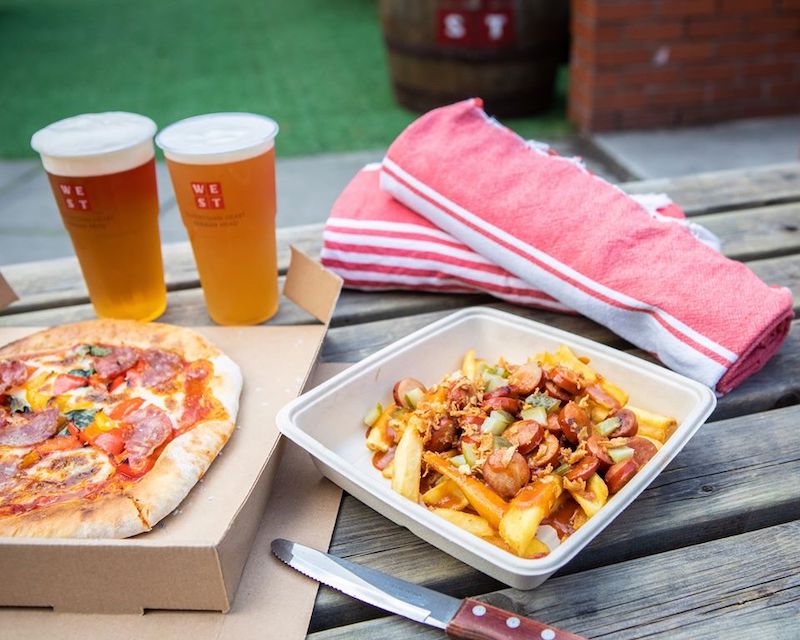 Online booking system for beer garden tables is available now at www.westbeer.com/westonthegreen.
The Amsterdam
– 8 people max per table
– 2 hour time slots
– table service only
– socially distant seating and loo trips
– contact tracing measures
– hygiene practices
– sanitising stations
Open 7 days 12 noon-10pm!
To book call 0141 552 5108 or message them on Facebook
St Lukes and the Winged Ox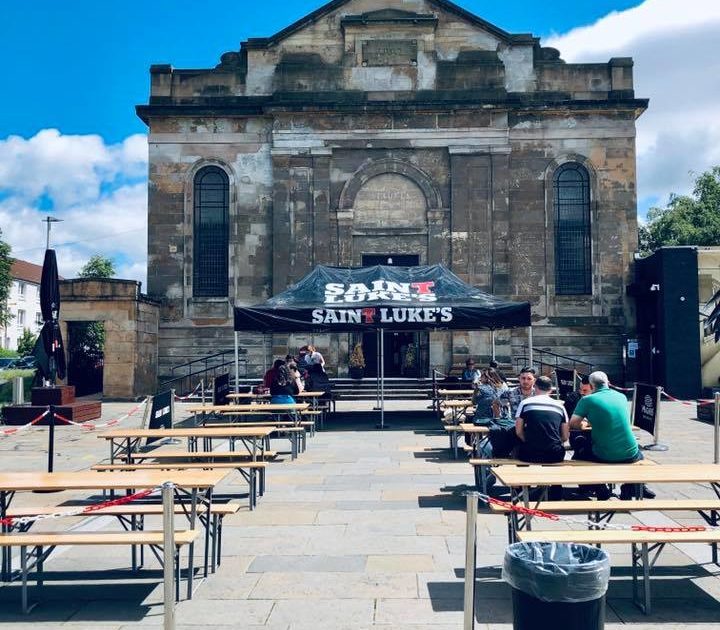 The Ark
Hilton Garden Inn
Bier Halle
Bookings are accepted from their email bierhalle1999@gmail.com. Here are some points to consider when making a request: – Maximum group of 8.
– Maximum 3 households at one table.
– Over 18's only.
– Card payment only.
– App orders only.
– Everyone in your party will be asked for track n trace details before ordering.
– Maximum stay 2 hours depending on demand.
– Bookings will only be held for 15 minutes.
– Serving a limited menu.
Old Schoolhouse
If the Beer Turns up the Old Schoolhouse will be open from Monday 6th July.
Opening Hours will be 12 till 8pm.
Book a table on their website or Greene King App
Tables for Max time of 1hr 45 mins
Order and Pay App or Card Payments preferred – Check Apple App Store or Google Play for GREENE KING and register details.
Max Group size of 6. Don't try and book 2 tables and moan if they are at opposite ends of the pub.
No Food until at least the 15th July – Due to this it means no kids allowed.
Beer Garden tables are not covered. So if it rains get ready to get wet as you cannot go inside and you can't just move to stand under the canopy where other tables are.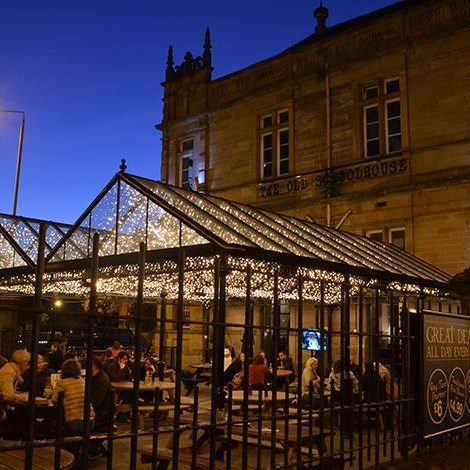 Church on the Hill
Sign up for notifications when they are taking bookings then you can do so here: http://eepurl.com/duMqLL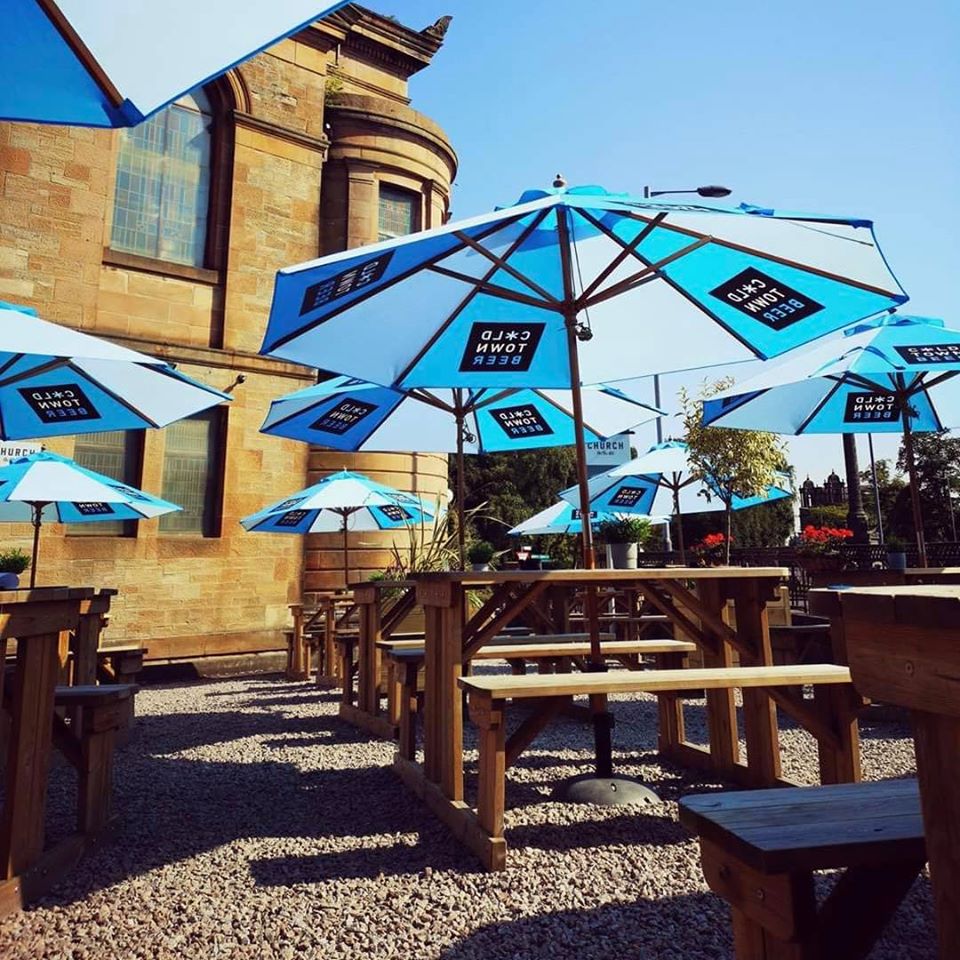 SWG3
Download the 'SWG3' App  to book your table via: https://bit.ly/SWG3APP
Cranside Kitchen
The Cranside Kitchen website is live www.cransidekitchen.co.uk
So, whether you'll go Greek with Halloumi 🇬🇷, enjoy a taste of Italy with La Rotunda Casa Italiana 🇮🇹, indulge in Spanish tapas with Rioja Finnieston 💃, be #brunchgoals with Kilmurry & Co 🥞or opt for delicious sushi with Pickled Ginger Finnieston 🍱, you'll be able to see exactly what dishes they'll be serving up at Cranside! 😋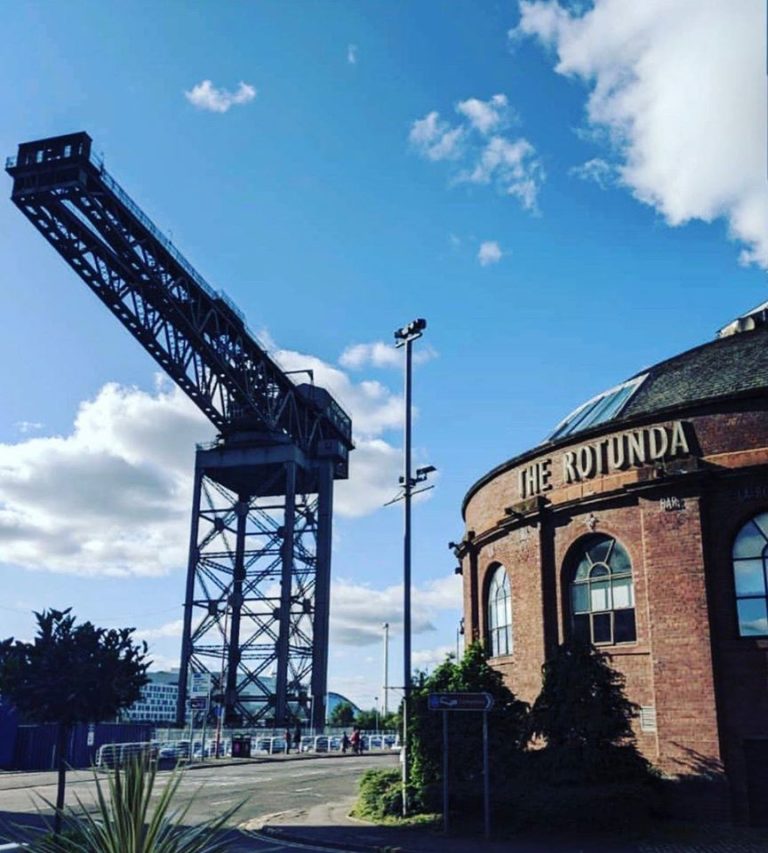 Bavaria Brauhaus
The Beer Garden at the Bavaria Brauhaus will be re opening 6th July.
Please book online.
https://www.bavariabrauhaus.com/reservations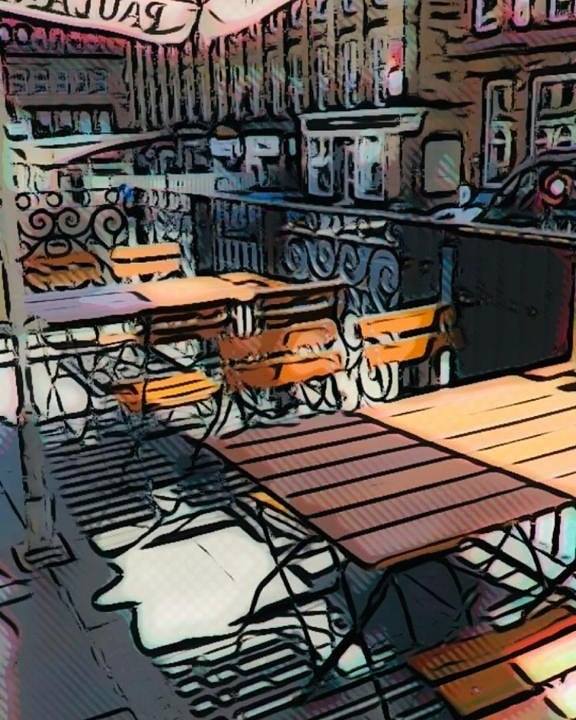 The Brewhaus
Almost at capacity for Monday 6th and Saturday 11th, so we recommend making bookings for other dates!
Taking bookings from 12pm to 10pm, with 2 hour time slots of 13pm, 2pm, 4pm, 6pm & 8pm available
Serving delicious Pizzas & Burgers during our 12-8pm time slots!
# Family, Child & Dog Friendly #
Simply click on the BOOK NOW button on their Facebook page or simply email is with name/date/time/#guests to booking@thebrewhaus.co.uk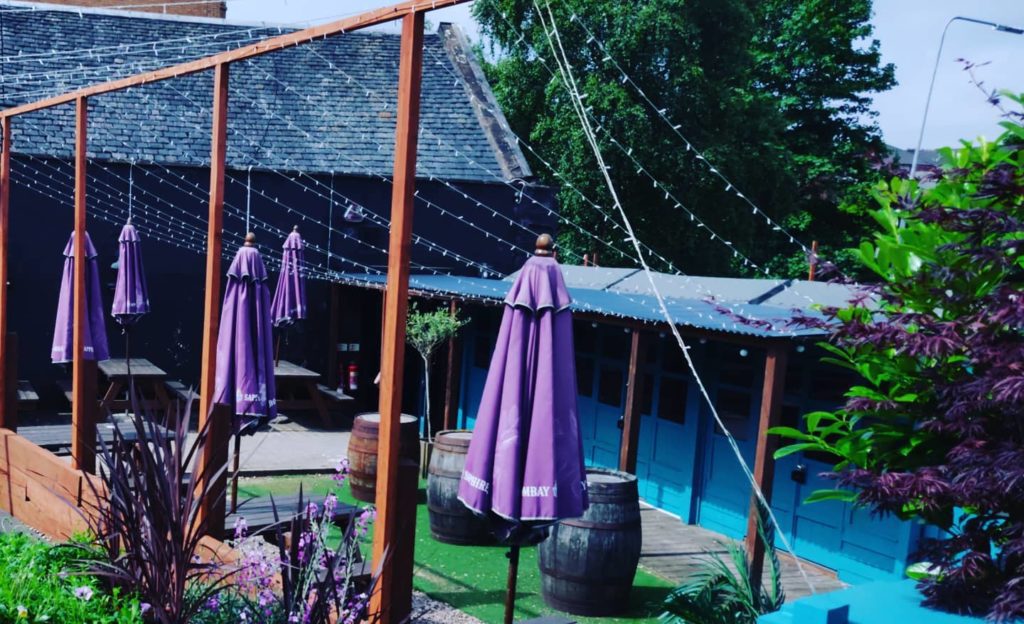 Partick Duck Club
Plans for outside seating at Partick Duck Club: "We are working on a few things to get us back open, in a meaningful, productive and sustainable way. The images show what will be our new outdoor area, with divided booth style seating, which when safe to do so will hopefully allow everyone to dine at the restaurant with some confidence and enjoy the experience. These will eventually have roofs and heaters for year round use."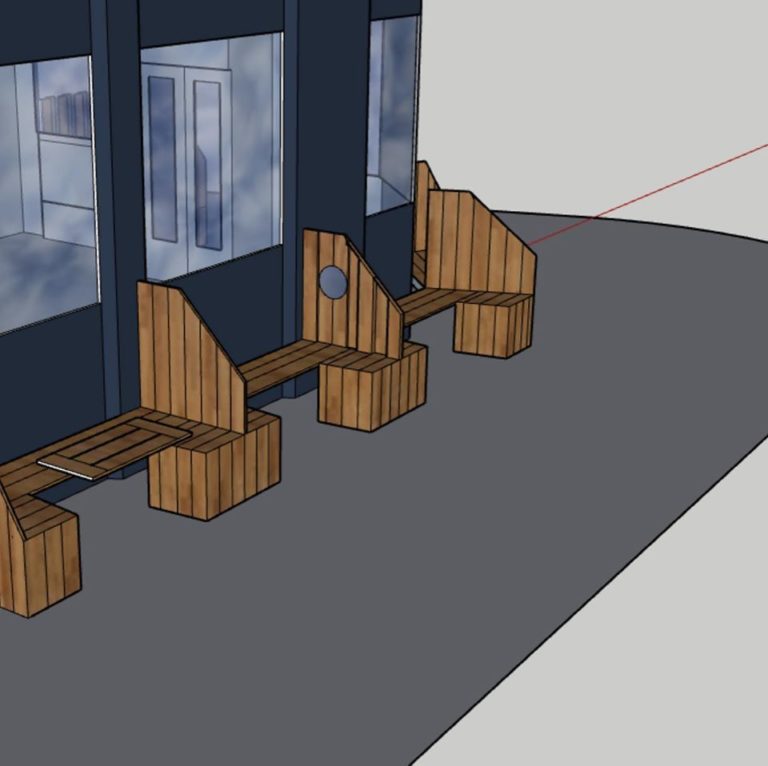 Cathedral House Hotel
💫RE-OPENING PHASE TWO💫 6th – 12th July
🍻 Beer garden is open from Monday 6th July
🍻 12 – 10pm Monday & Tuesday then Friday, Saturday, Sunday.
⛔️ Closed Wednesday & Thursday (as the weather looks a bit dreich!)
🍔 🍻 Full bar and reduced food menu available
☕️ 🧁 🍓Tea , Coffee, Cakes
We will operate a first come first-served basis, no reservations for tables are being taken – we feel that this will be better and more relaxed for everyone.
Tables only, no standing groups. Remember to follow guidelines, keep your distance and use our Sanitising Stations! 🧼
OYO Ivory Hotel
Glasgow Beer Works
Join Glasgow Beer Works this summer from 9th July for fresh pints, cracking cocktails and delicious street food scran at their new beer garden in the heart of Merchant City.
Book your table now: glasgowbeerworks.com/beer-garden/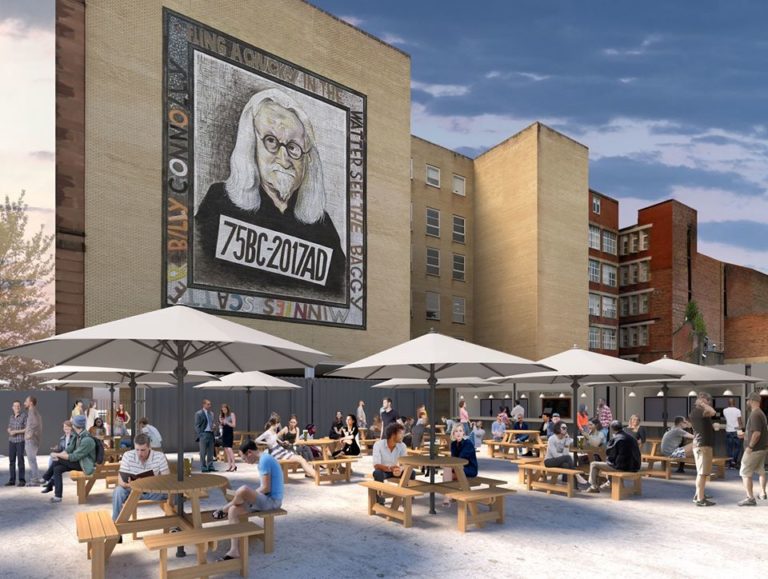 Have we missed any? Let us know below!
LET'S CONNECT!
Find us ON FACEBOOK | INSTAGRAM | PINTEREST | TWITTER | and YOUTUBE, come and follow us TO MAKE SURE YOU KEEP UP TO DATE ON ALL NEW POSTS 🙂