A Southside legend
I couldn't tell you how long Gizzi Espresso Bar has been in Shawlands, I've lived here for over 16 years and it has always been a part of Shawlands life. Years back it was more of a traditional cafe, then it had a makeover and started to shout out about what it was good at. Lunch, coffee and cakes.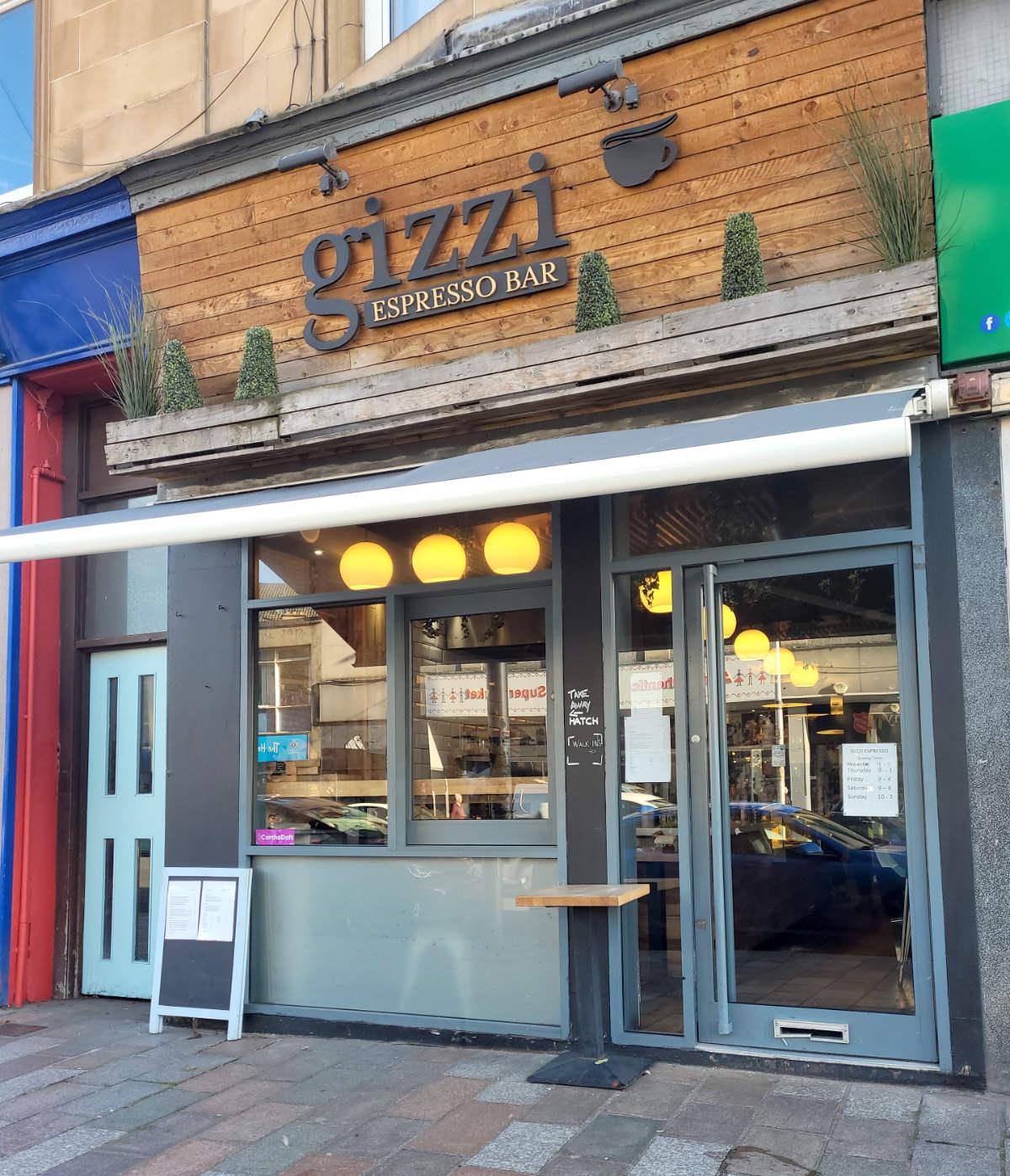 The menu at Gizzi Espresso Bar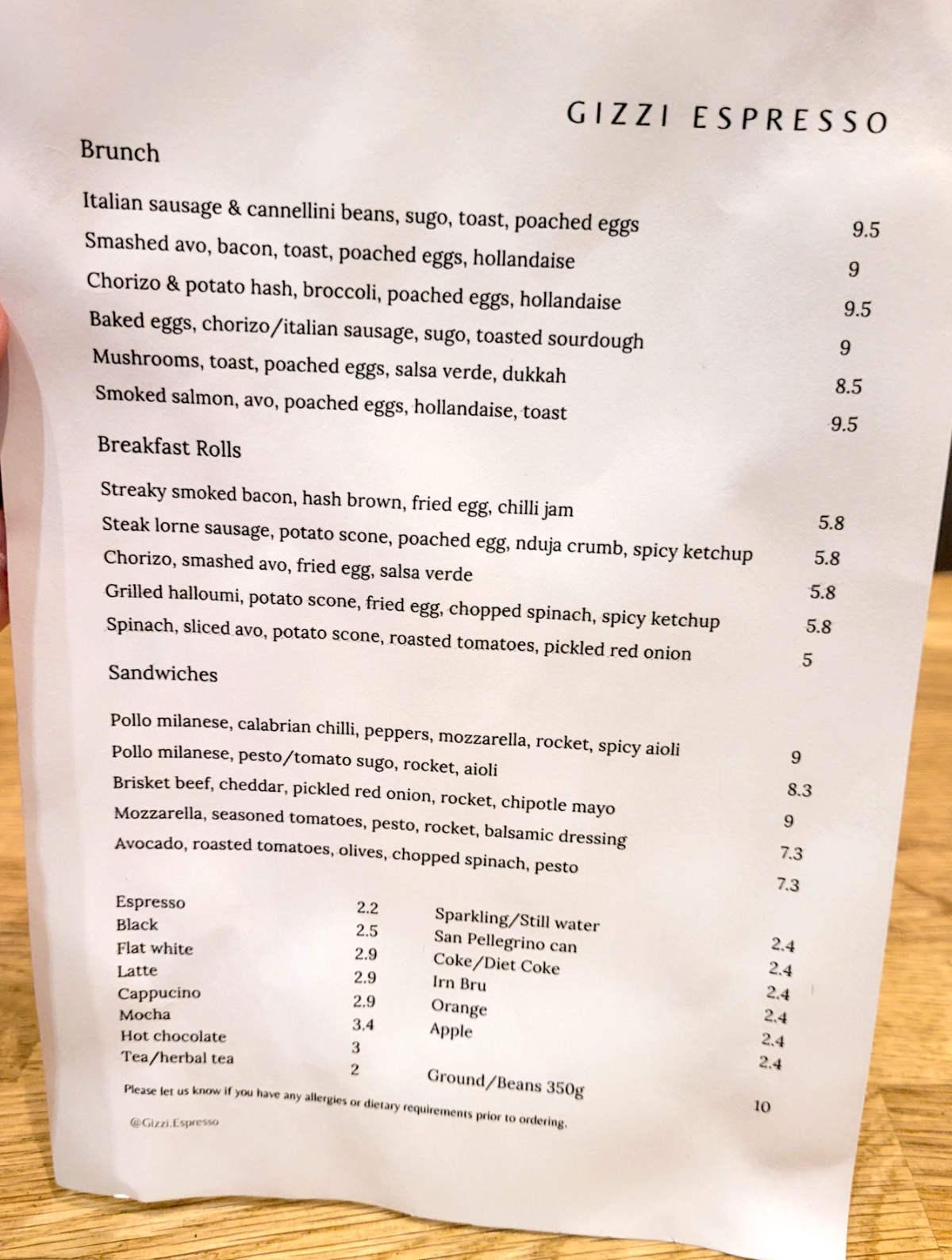 What we ate
A couple of flat white coffees and a couple of breakfast rolls. No ordinary rolls here, these are Italian-inspired ones. First up..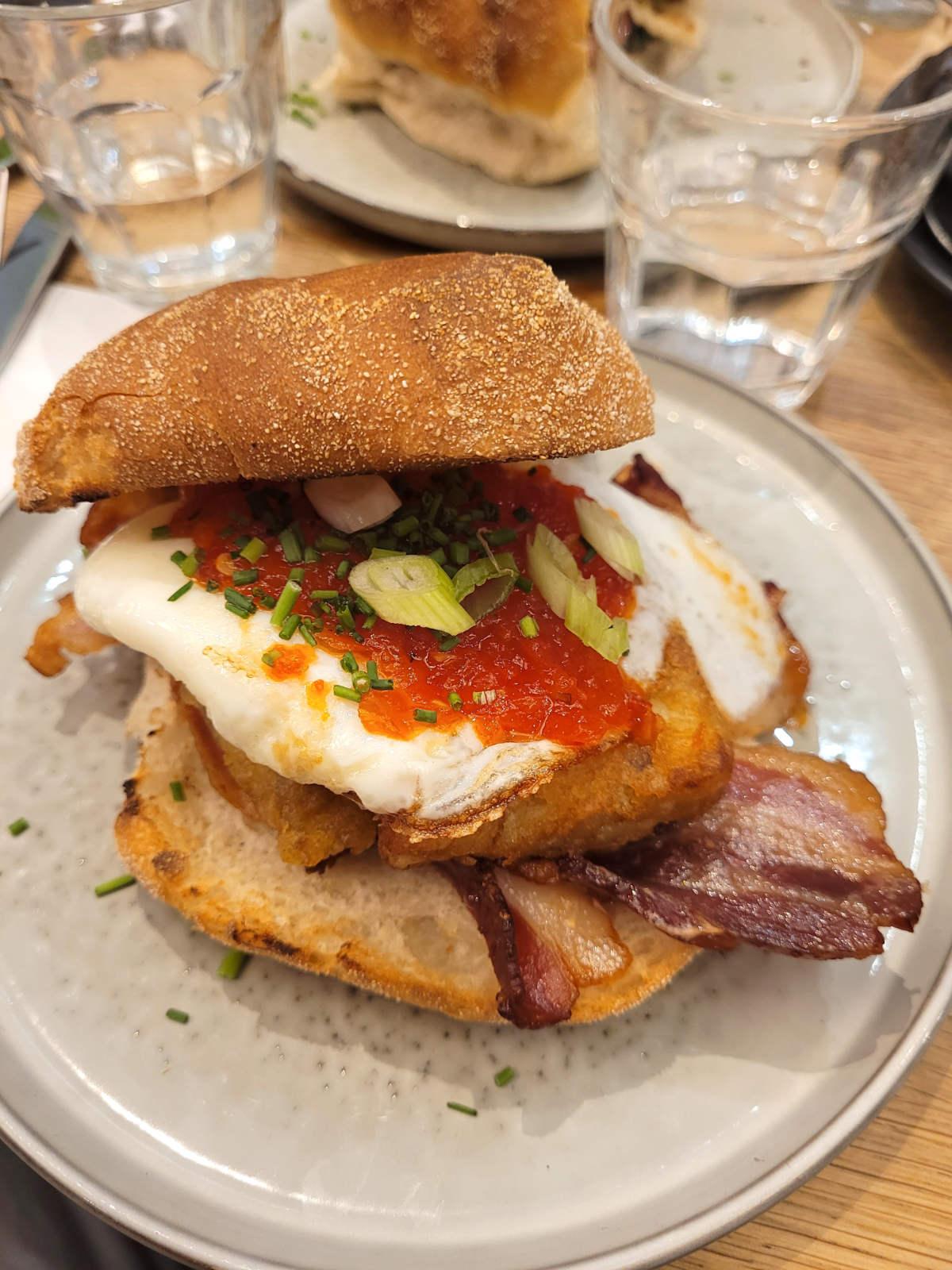 A Scottish roll filled with streaky smoked bacon, hash brown, fried egg and chilli jam.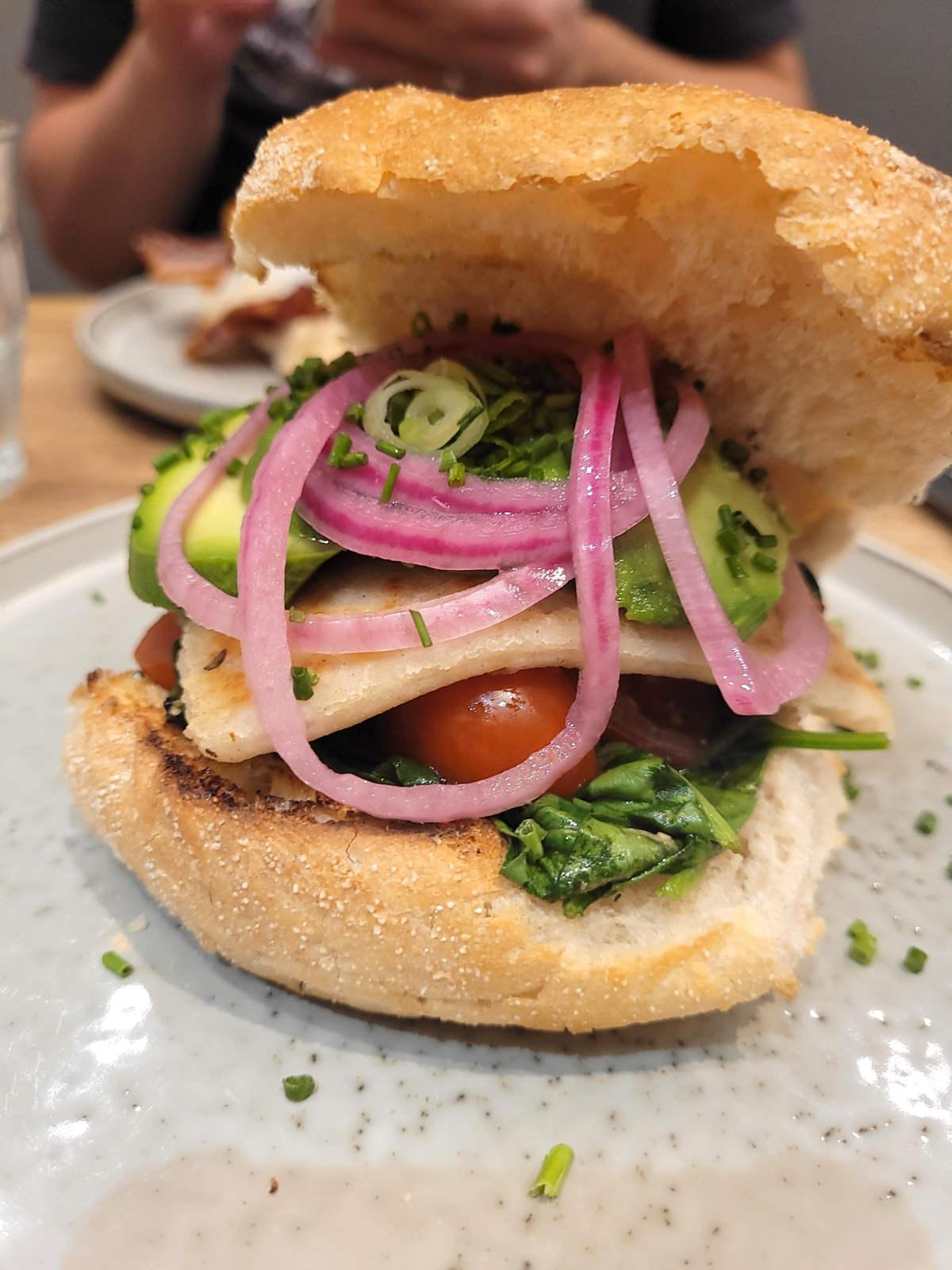 Another Scottish roll, this time with spinach, sliced avocado, potato scone, roasted tomatoes and pickled red onion.
❤️ Fresh ingredients and freshly put together to make a tasty breakfast. Something a little bit different from the usual roll and sausage fare but still casual enough to relax over.
We didn't have space left for cake, but we can say they are yummy.
Verdict
We love Gizzi Espresso Bar. The service is always friendly and quick with the food tasty. Just leave some space for a cake.