Looking for a dim sum restaurant in Glasgow city centre?
Dim Sum on West Nile Street is another one of those restaurants that have long been on our we must-visit list. We love dim sum so a dim sum restaurant is a must. For once we were passing by and had the time to go on and visit, so we did!
Dim Sum Restaurant has been open since 2015, yes it's taken us that long to get round to visiting. The restaurant serves Asian food, with a UK taste focus and is ideally suited for lunch, a mid-afternoon shopping stopover, a pre-theatre meal or dinner for two. Located near to shopping areas of Argyle Street, Buchanan Street and Sauchiehall Street and near to Buchanan Galleries and Princes Square. Plus public transport is nearby with Buchanan Street Underground Station, Glasgow Queen Street Railway Station and Glasgow Central Railway Station.
Inside Dim Sum Restaurant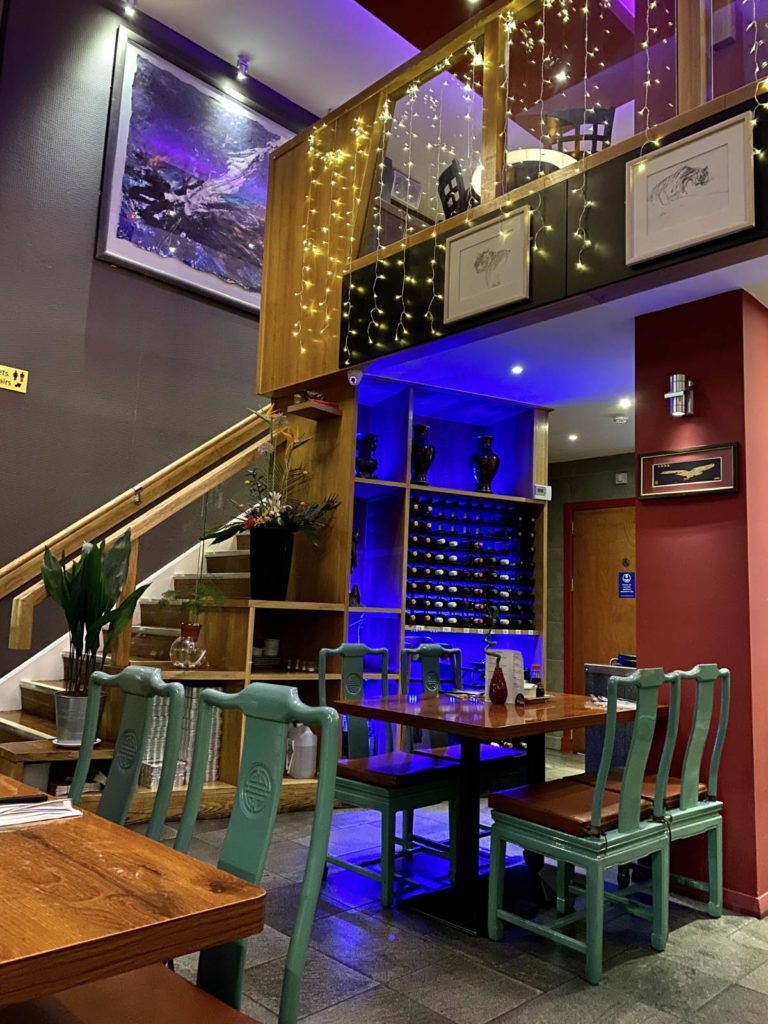 Dim Sum Restaurant menu
On the menu at Dim Sum Restaurant is not only dim sum but also dishes such as Sweet and Sour King Prawn, Salt and Chilli dishes, curry, vegetarian dishes plus lots of seafood dishes.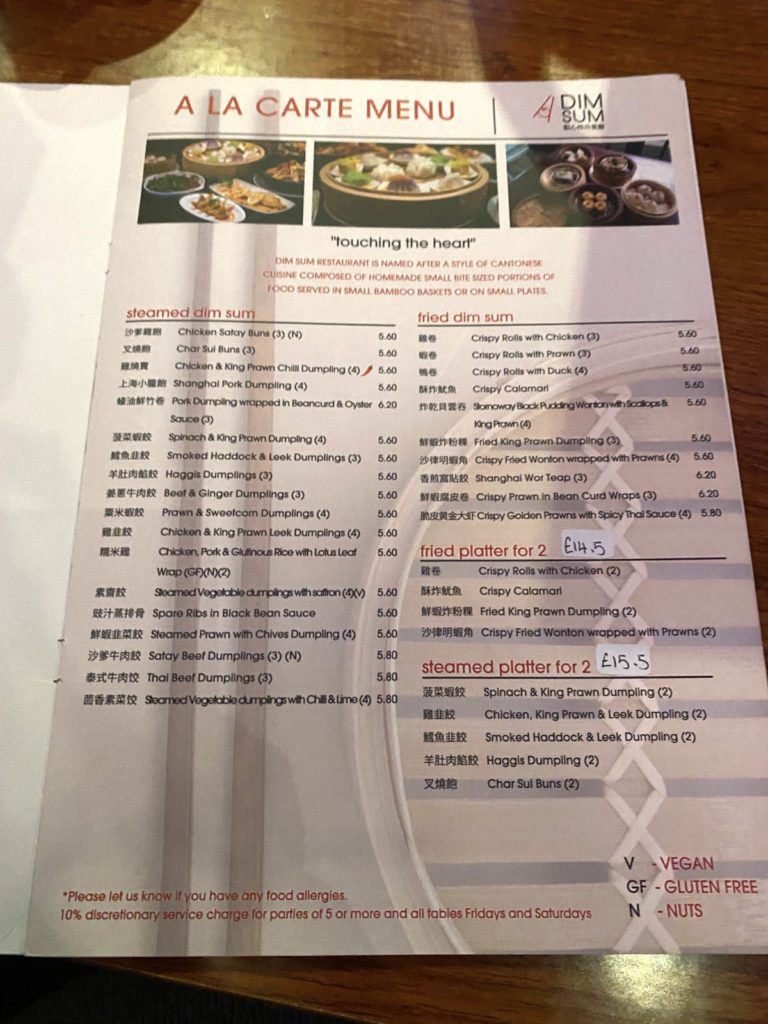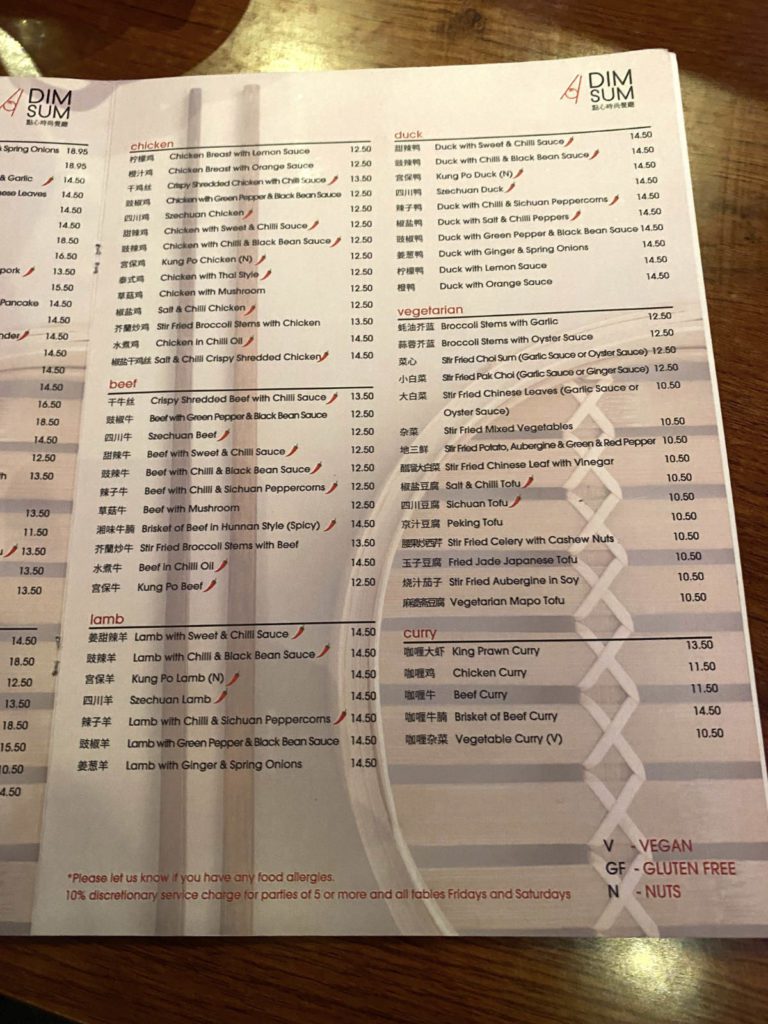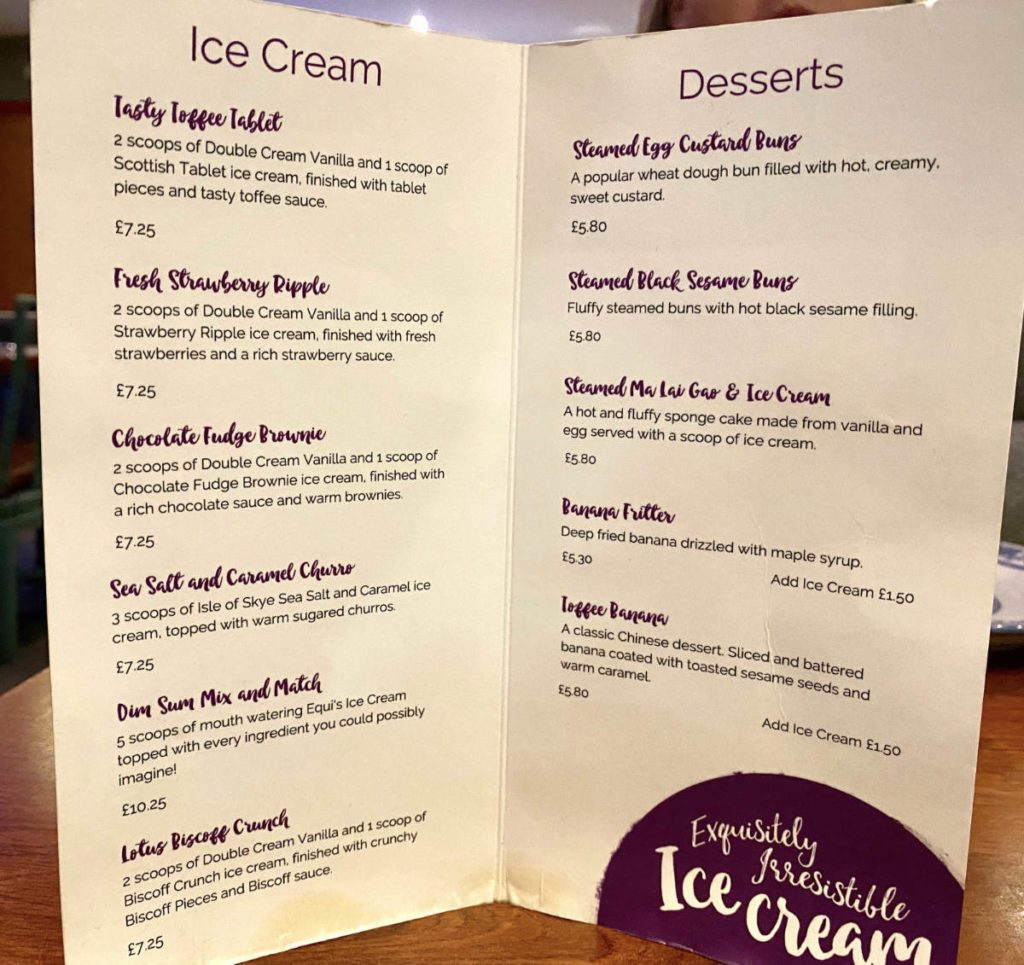 Dim Sum Restaurant Glasgow Food
We started with some tea, fragrant jasmine for Emma and some Oolong tea for Mark. Just what was needed as it was a cold day.
We also picked the steamed platter for two, £15.50 which includes – spinach and king prawn dumplings, chicken, king prawn and leek dumplings, smoked haddock and leek dumplings, haggis dumpling and char sui buns.
The colours alone brought some much-needed cheer.
Stornaway black pudding with scallops and king prawn wonton.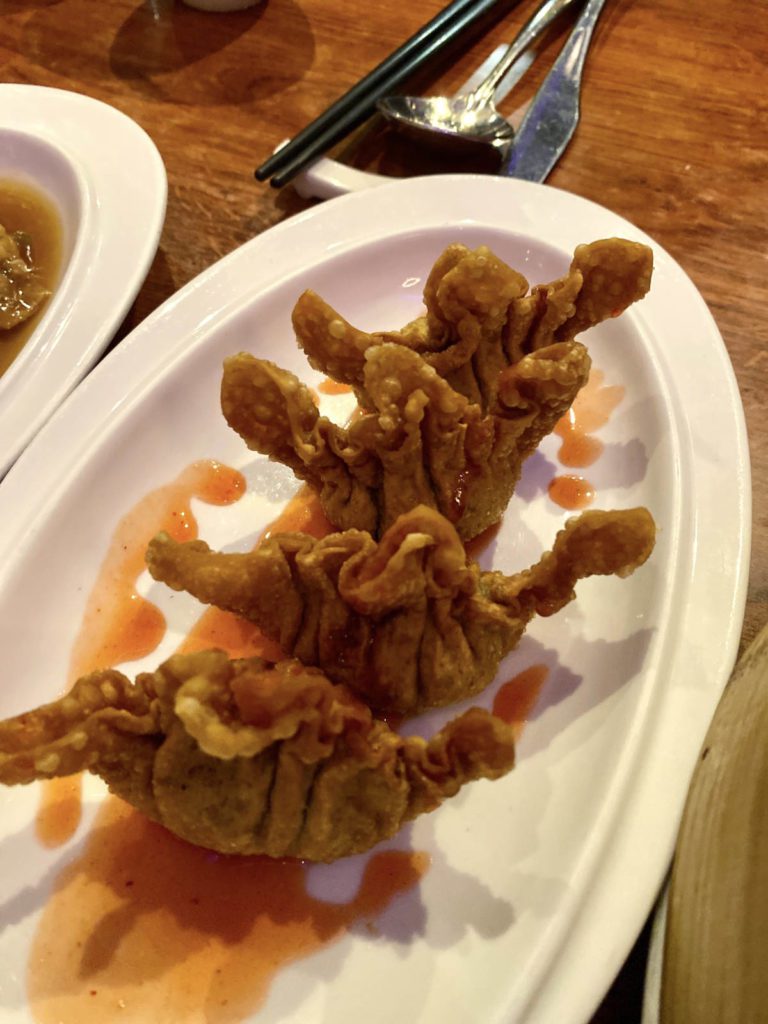 Beef and ginger dumplings, as Mark does like ginger.
Steamed mai lai gau and ice cream. A fluffy sponge cake made with egg and vanilla.
Banana Fritters. It had to be done. Molten lava banana inside the crisp batter. Perfect.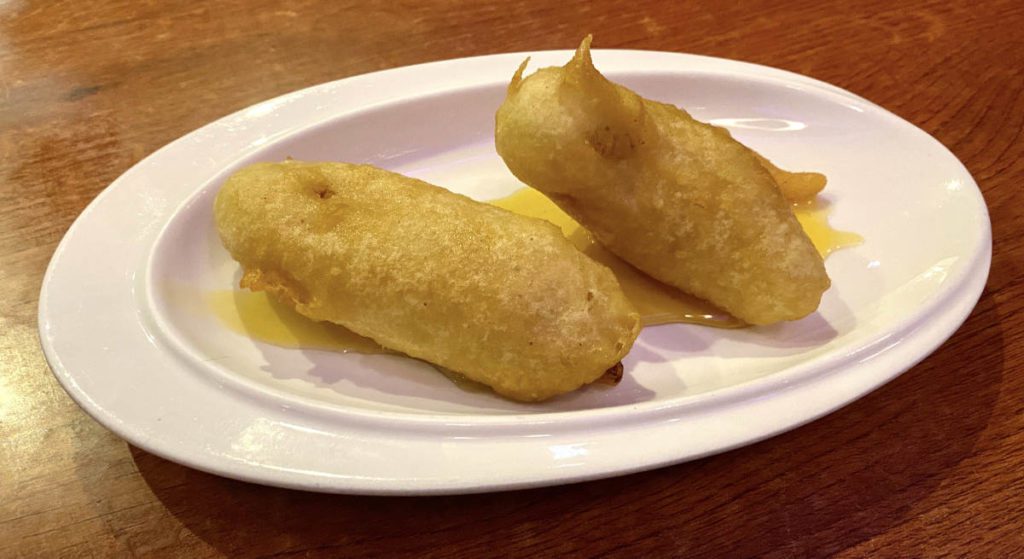 Dim Sum Restaurant Location
69 West Nile Street
Glasgow
G1 2QB
Dim Sum Restaurant Opening Hours
Monday – Friday
12 – 10pm
Saturday – Sunday
12 – 11pm
Reservations