Everything you need to know when visiting the Burrell Collection in Glasgow
Since opening in 1983, The Burrell Collection has planted itself firmly into the minds of Glaswegians. Speaking as someone who grew up picking conkers in the park, sitting on the creaky leather seats and drawing pictures of what I now know is Ibis, the Burrell has always had a soft spot for me. The closure for refurbishment was hard, but a necessity when the fabric of the building couldn't quite hold up to what Glasgow weather had to throw at it (Along from the Burrell in Pollok Park is Pollok House, read about our visit here).
The Burrell is back, and after some time to bed in, we wandered along for a visit. There has been a lot of work carried out, but the essence of the Burrell is still there. There's more space and it is free-flowing now instead of an old rigid museum style. The dark castle room has been opened up into a more liveable space, more akin to what I'm sure Hutton Castle would have been like.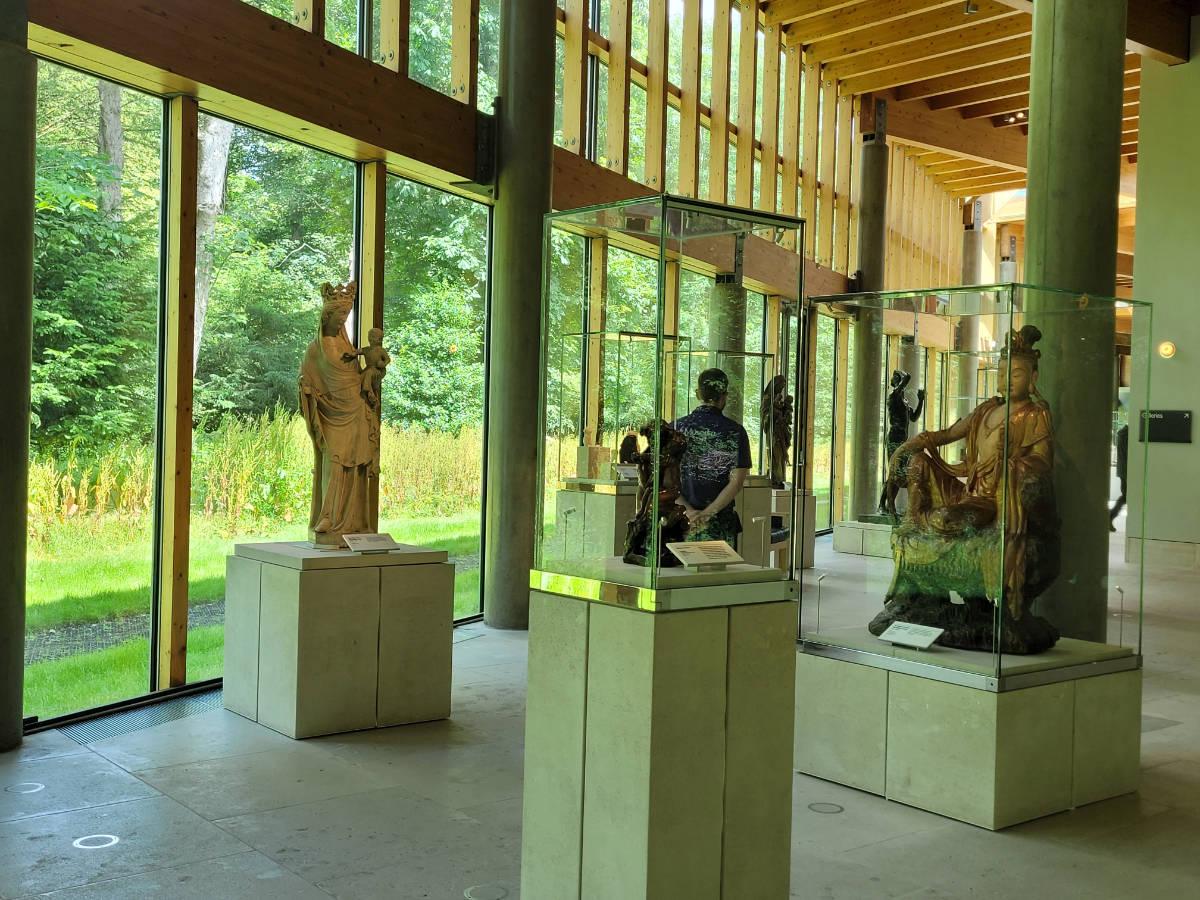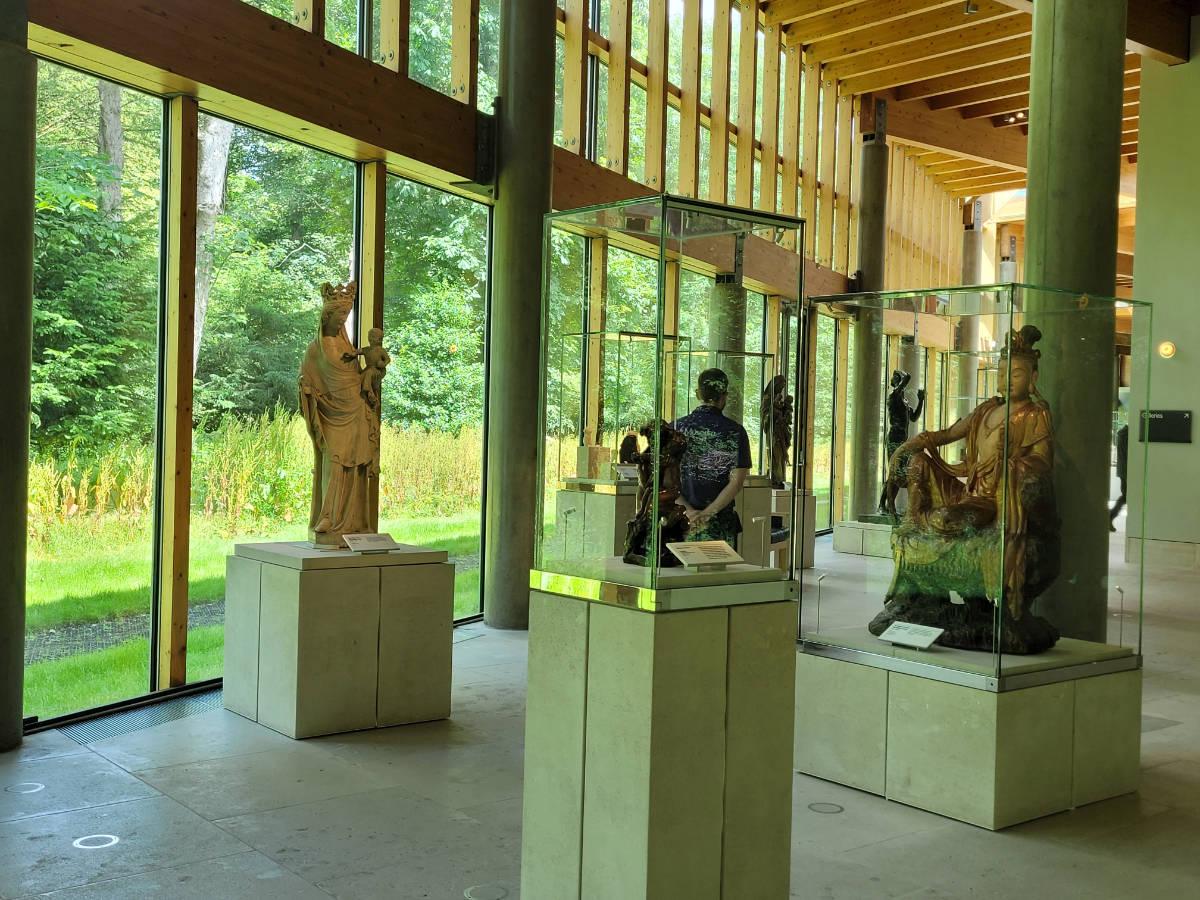 Who was Sir William Burrell?
Sir William Burrell was a shipping merchant who was born and raised in Glasgow. Having a successful business meant that Sir William could indulge in his passion for collecting art and antiques, which he did. He collected everything from magnificent tapestries and stained glass to French art, including more than 20 works by Edgar Degas.
The success of the 1901 Glasgow International Exhibition has a lot to do with Burrell, as he donated most of the artworks on show. If you have time, please also visit a legacy of this exhibition, Kelvingrove Art Gallery and Museum. His support of art was recognised in 1927 when he was knighted for services to art.
In 1944 he generously gifted his Collection to the City of Glasgow. One of the caveats is that any new gallery must be 16 miles from the city centre. This was mainly to stop atmospheric pollution from the industrial city-destroying any priceless works. By the time of his death in 1958, a site had still not been found, however, in 1966, Anne Maxwell McDonald gifted Pollok Estate to the City of Glasgow. The 360-acre estate, although still within the city, seemed ideal for the collection. Saying that it did take another 17 years for a design competition to be held and not until 1983 did the Burrell Collection open to the public.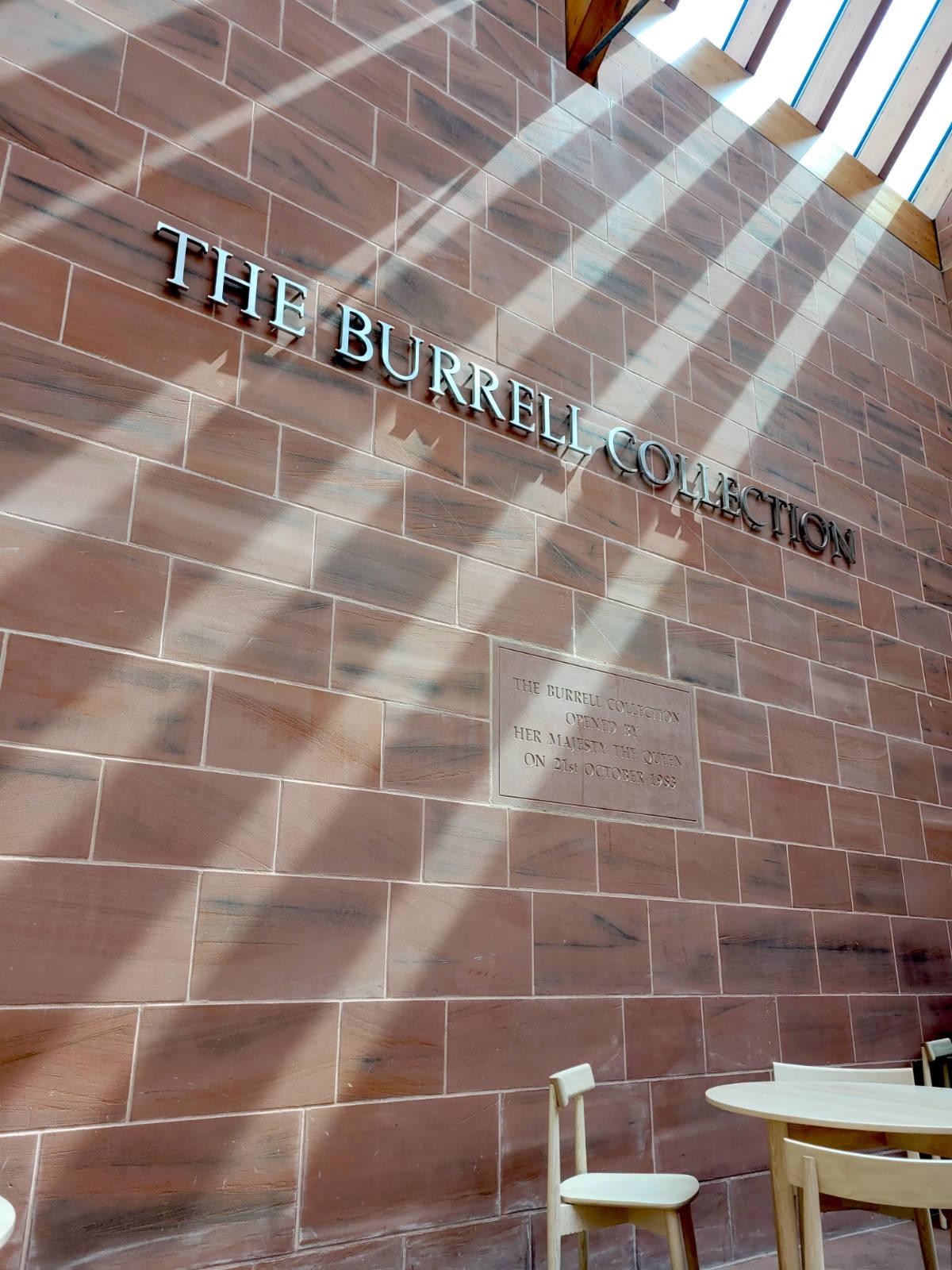 What to see at the Burrell Collection
Or is it easier to write up what isn't there? Tapestries, carpets, paintings, sculptures, pottery, etc. There are guided tours, and kids' events or you can just wander around yourself (here is a map)
Some of our favourites include:-
How to get to the Burrell Collection
By bus
Direct services from Glasgow city centre to:
• Pollokshaws Road: First Bus 57/57A, there is a bus stop directly opposite the park entrance
• Shawbridge Street: McGills 3, alight at Shawholm Crescent
• Dumbreck Road: First Bus 34/34A, alight opposite Haggswood Avenue
Journey times are approximately 20 minutes.
For up-to-the-minute travel information please visit the First Bus Journey Planner.
By train
Direct services from Glasgow Central Station to:
Pollokshaws West: the railway station is located on Pollokshaws Road, with the nearest entrance to Pollok Country Park a 5-minute walk away. On exiting the railway station, turn left onto Pollokshaws Road and you will shortly see the entrance to the park.
Shawlands: Railway station is located on Pollokshaws Road, approx a 10-minute walk to the Pollokshaws Road entrance of Pollok Country Park. On exiting the station, turn left and follow Pollokshaws Road to the park entrance, again on the left just past the bridge over the White Cart water.
Journey times are approximately 10 minutes.
For more detailed information on how to plan your full journey visit the ScotRail Journey Planner.
Park shuttle bus
A free electric shuttle bus operates in the park. It runs 7 days from 9.30 am-5.30 pm linking the park entrance at 2060 Pollokshaws Road to The Burrell Collection and Pollok House. The bus has wheelchair access and the capacity for one wheelchair at a time. Dogs are allowed on the bus, subject to capacity, with priority given to assistance dogs.
By car
The Burrell Collection can be accessed by car via junction 1 or 2 of the M77 and then via Dumbreck Road. The postcode for the museum is G43 1AT.
There are two public car parks, The Burrell Collection Car Park via Pollokshaws Road and The Riverside Car Park at Pollok House via Lochinch Road. Routes to both car parks are signposted.
Parking charges apply 10 am-6 pm daily, £2.50 for four hours, and £4.50 for all day. Payment can be made with cash or using the RingGo app – download from your app store or follow instructions at the pay stations.
Accessible parking bays are provided in front of the museum.
Parking is free for blue badge holders.
Is the Burrell Collection free?
Yes, entry to the Burrell Collection is free.
Where to eat at the Burrell Collection
There are new cafe areas as well as picnic areas within the museum. There is even an outside terrace now (If you remember the water-logged grass area, you will be astounded!)
Burrell Collection opening times
Museum
Monday-Thursday and Saturday: 10 am-5 pm
Friday and Sunday: 11 am-5 pm
Restaurant
Monday-Thursday and Saturday: 10 am-4.30 pm
Friday and Sunday: 11 am-4.30 pm
Last orders are at 3.30 pm daily, after which a selection of sandwiches and cakes are available.
Floor plan
Click here for a pdf floorplan
Dogs
Only assistance dogs are permitted inside the building.
Additional facilities at the Burrell Collection
Baby changing
Baby feeding
Cloakroom
Free Wi-Fi
Quiet room
Fridge for medication on request
Water fountains
Where is the Burrell Collection?
Burrell Collection, Pollok Country Park, 2060 Pollokshaws Rd, Glasgow G43 1AT