Hugs and Mugs just beside Goals at Queens Park have been open for just a couple of months now and seems to have become a Southside favourite, not only for humans but dogs as well as it is a very dog-friendly space.
We wandered along to see if there was any space for brunch.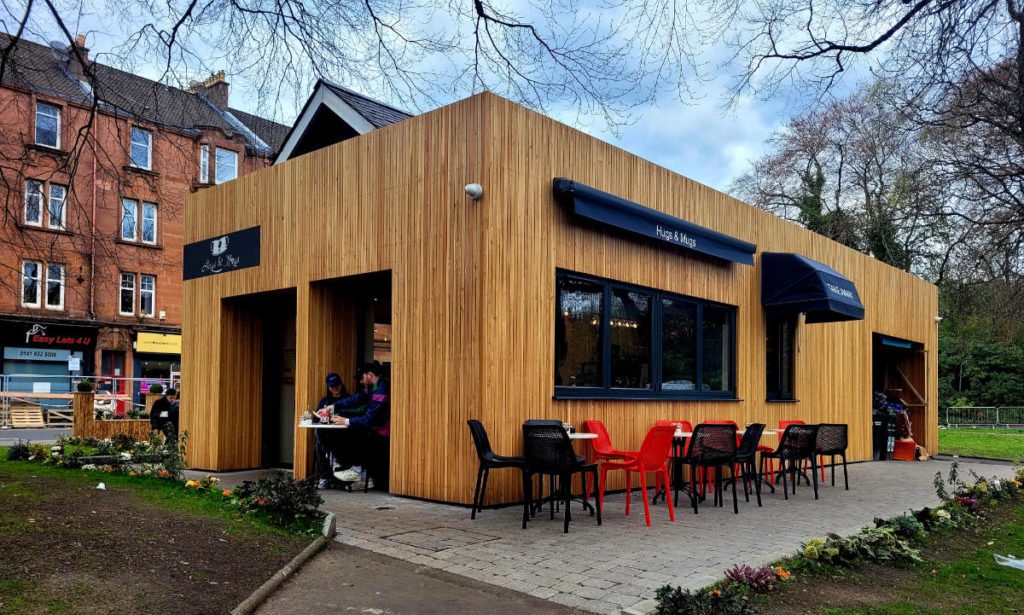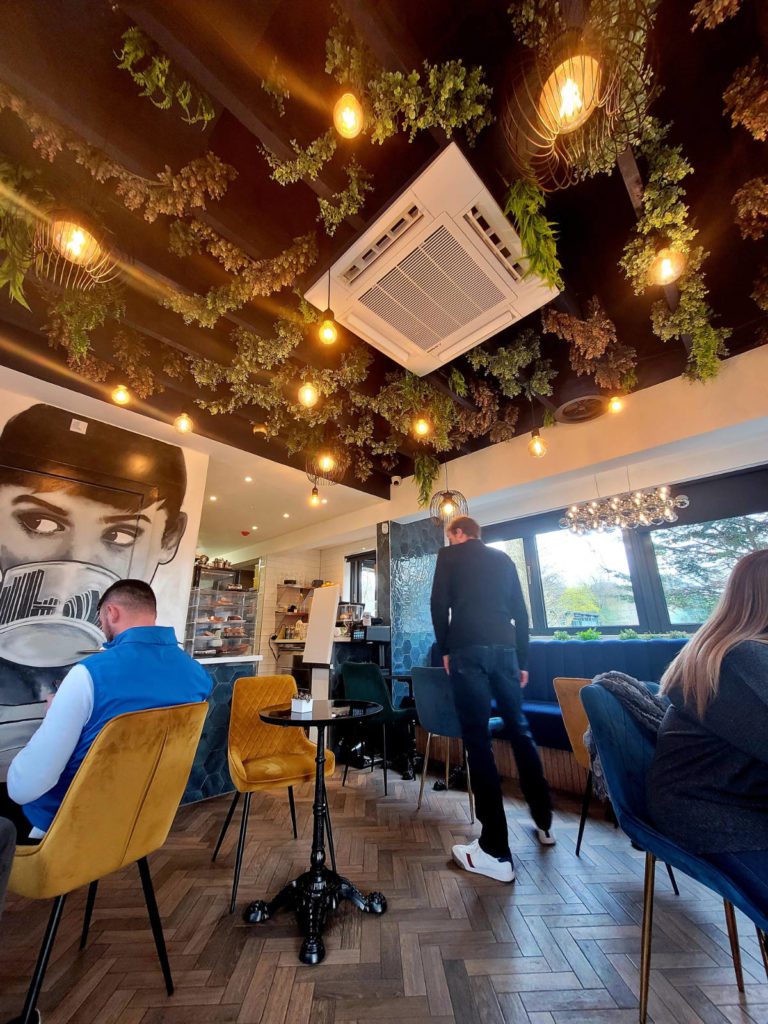 A mixture of styles inside with Scandi/Oliver Bonas and Victorian greenhouse. An eclectic mix.
Menu
Here is the food menu for Hugs & Mugs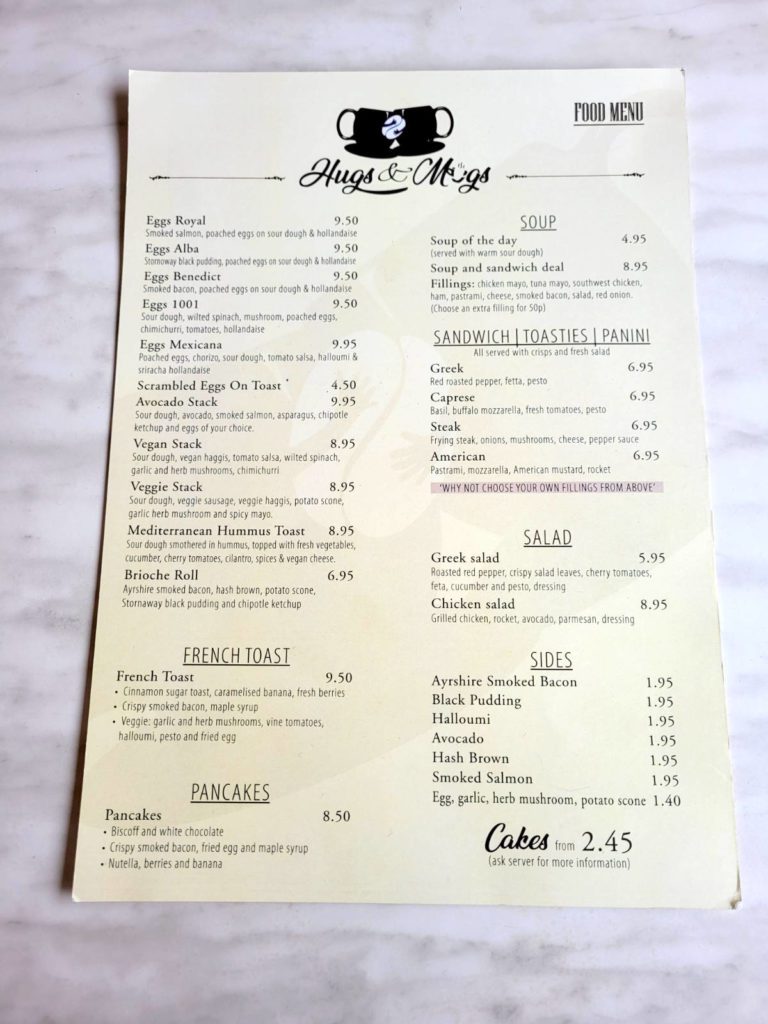 Drinks menu for Hugs & Mugs
Our Experience
We ordered a couple of drinks to start whilst we decided on what to eat. The menu selection looked good and the plates going past being delivered to other tables looked impressive.
A Biscoff Latte for Mark and Earl Grey for me.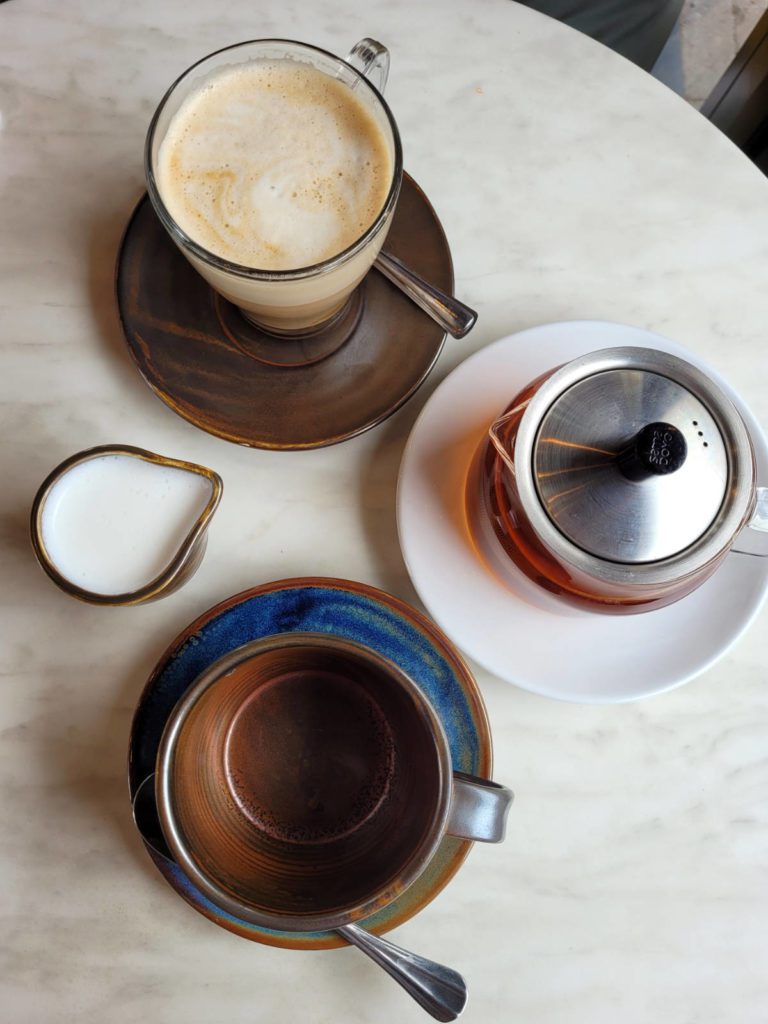 A fragrant Earl Grey and creamy Biscoff latte, nice one.
Mark ordered Eggs Mexicana which included poached eggs, chorizo, sourdough, halloumi, tomato salsa and a sriracha hollandaise.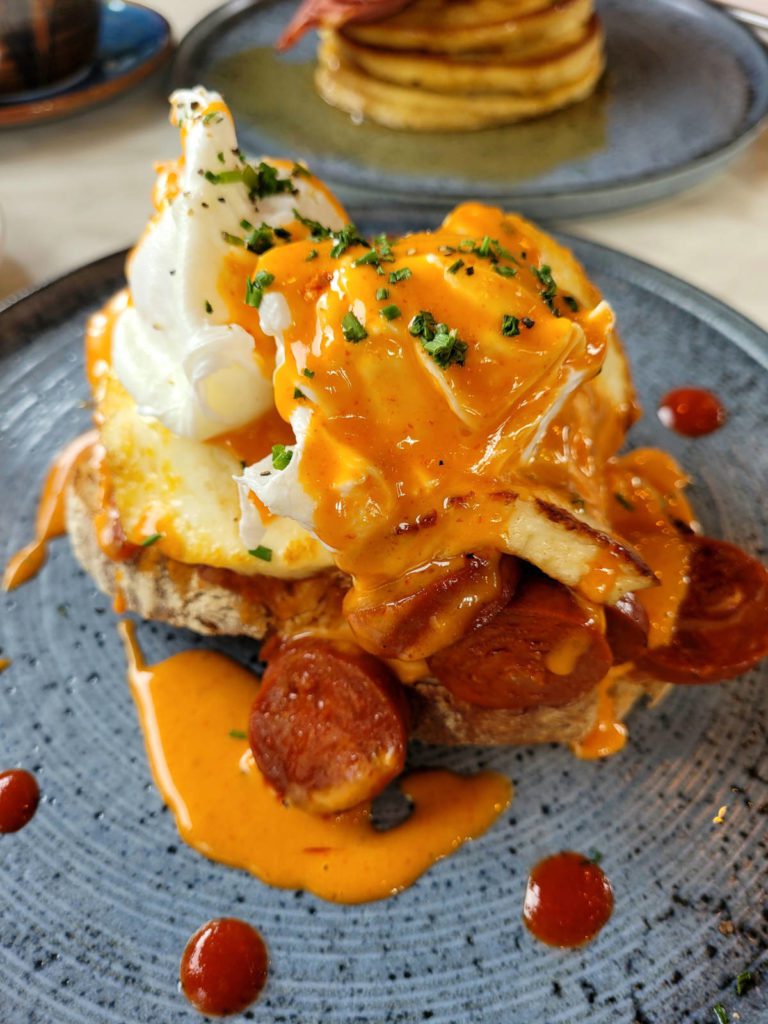 A substantial portion with lots of chorizo and thick slices of halloumi. Perfect poached eggs.
I ordered pancakes with bacon, fried egg and maple syrup.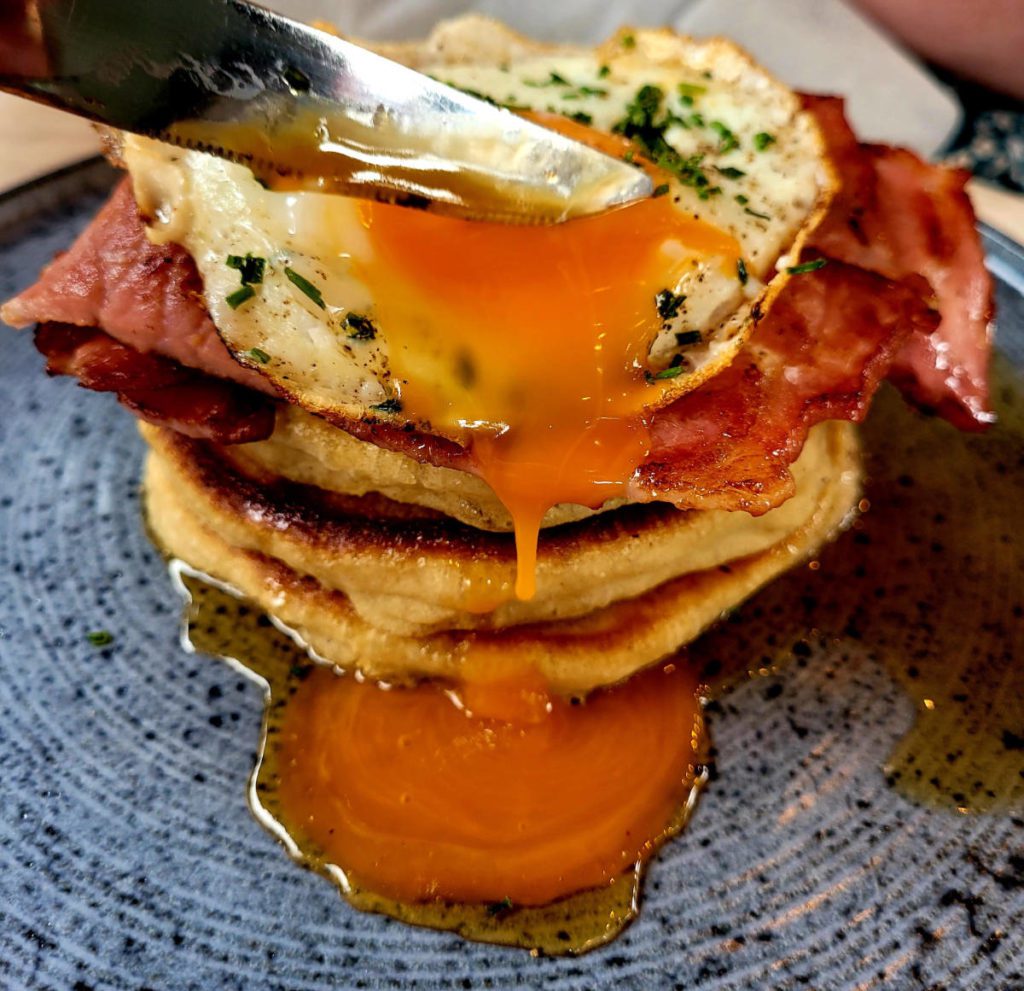 Three American style pancakes with three slices of bacon and a fried egg. Good quality bacon, with lots of flavour and not much fat. What fat there was, was crispy. Enough bacon for one slice per pancake. The fried egg was just at the right stage, with enough goo for a dip and some dribble but a bit of solid yolk for some taste.
We didn't have space for any of the cakes on display, here they are for you to have a look.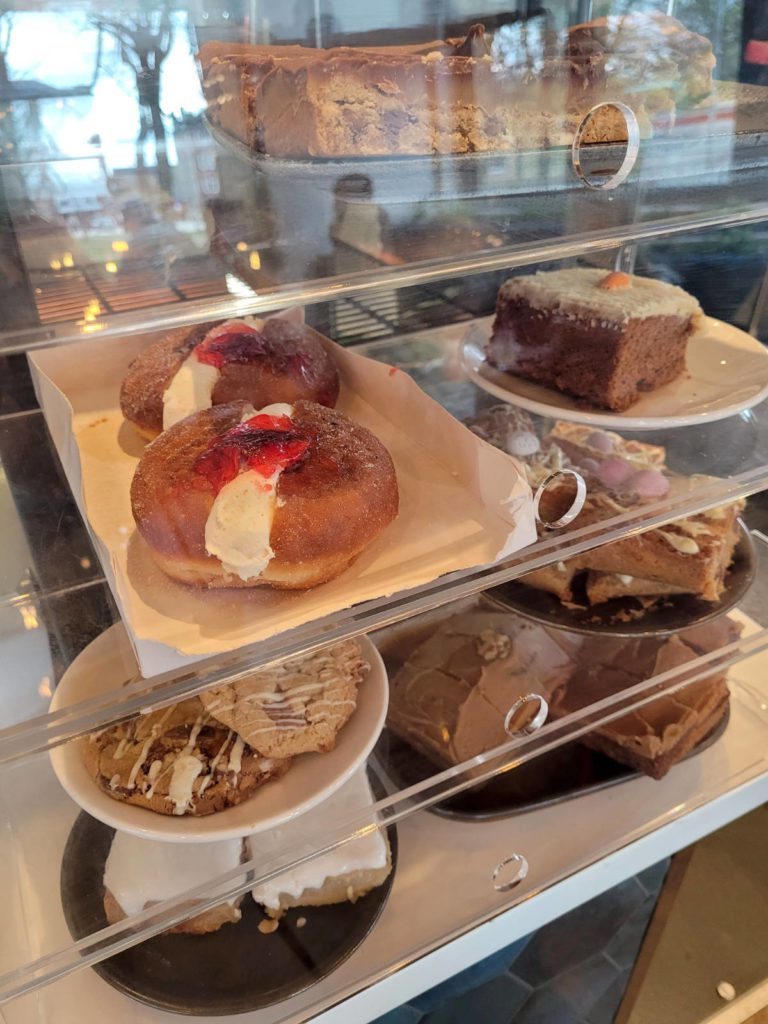 Verdict
+ good portions
+ perfect eggs
+ Biscoff hot drinks
+ dog friendly
– The table near the door gets cold with staff going in and out, so bring your cardigan.
Where
1001 Pollokshaws Rd, Glasgow G41 3YF