Smashed burgers and creme egg shakes
Smashburger seems to have riden out Covid but will it survive the downturn in Sauchiehall Street? We visited for the first time in a couple of years in order to try their Creme Egg Shake. Mark had seen this and decided he "had" to try it, so off we went.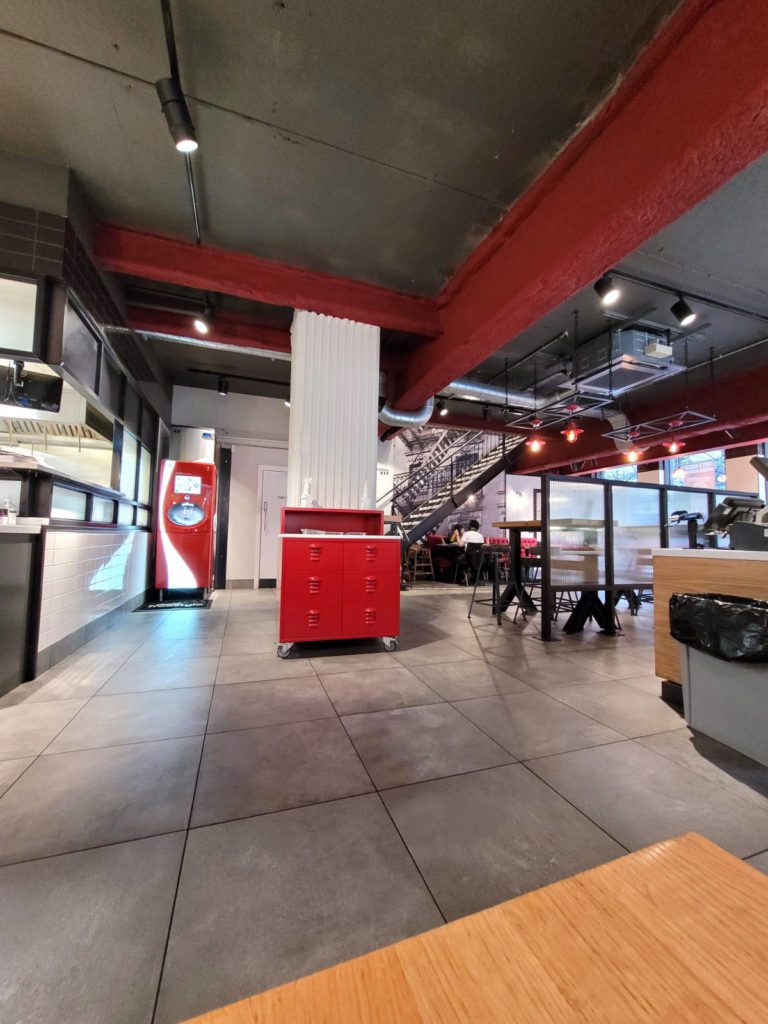 Inside its the usual wooden tables, faux Industrial decor. The entrance isn't the most welcoming with barriers up and a sign saying wait to be seated. We did that awkward wait whilst a staff member filled delivery orders.
After being shown to our table and advised we could order by app or in person at the counter.
Menu
Here is the Glasgow Smashburger menu, which is different to what is listed on their website, and different from what is available to order on their app.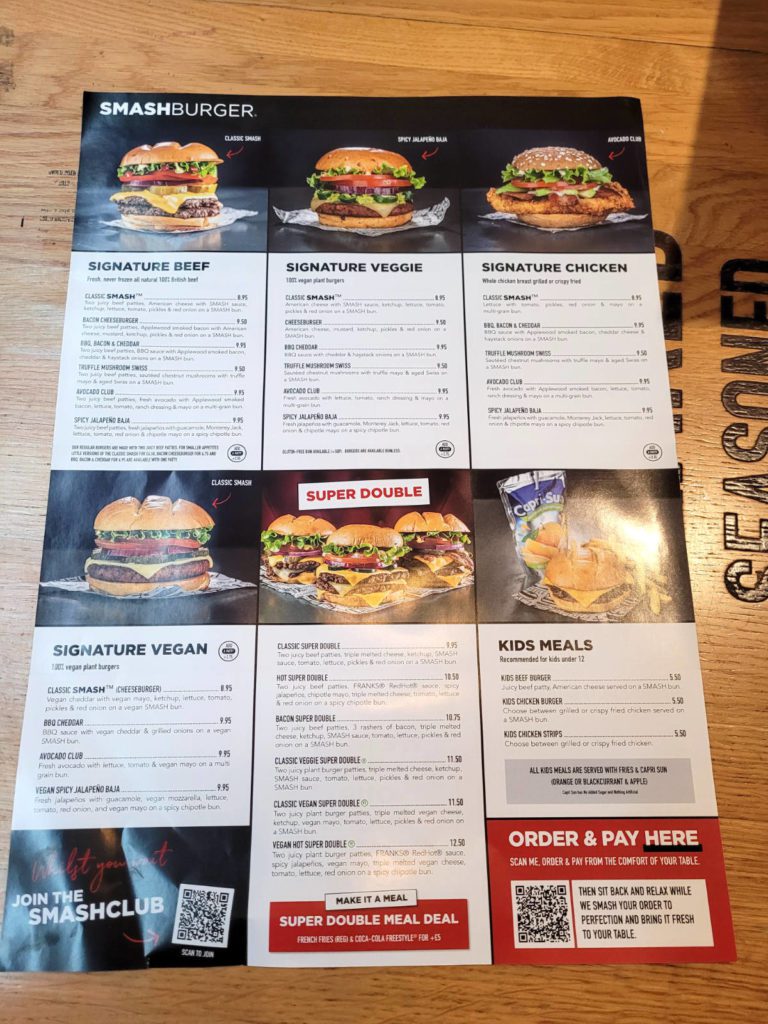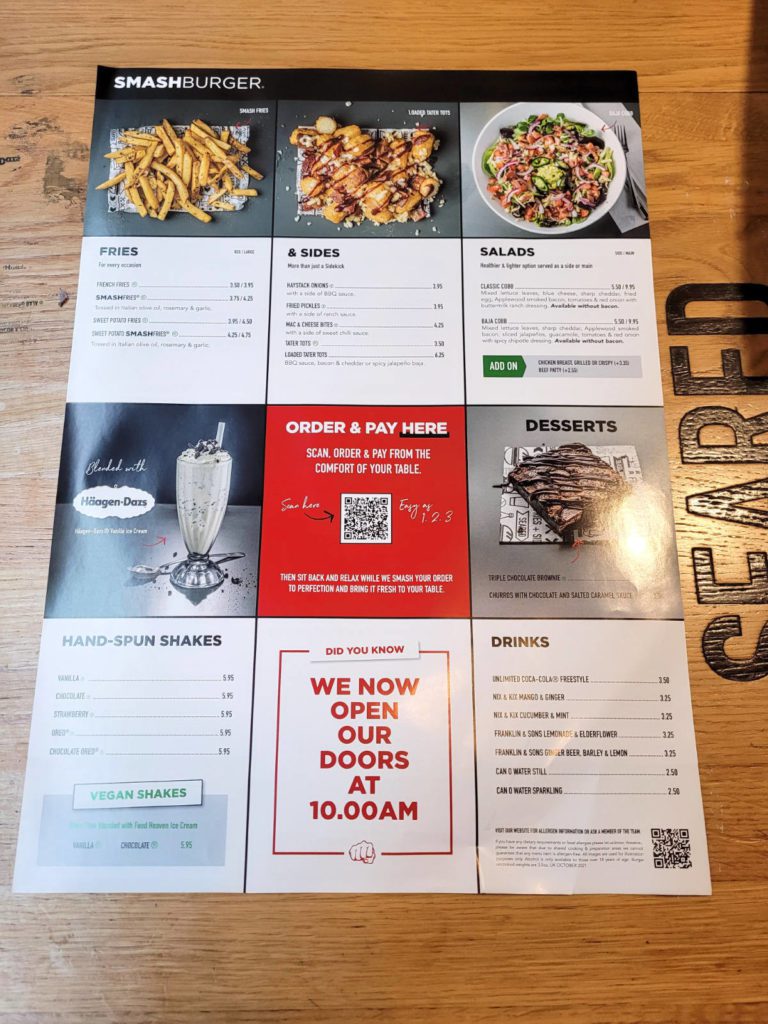 Due to these differences, we ordered via the app. There was no promo anywhere about the creme egg shake, just as well we knew about that. Eventually, our order was processed and we sat back to await our goodies.
Food
Two classic super doubles were ordered. One with fried pickles and one with loaded fries – cheese/bacon/bbq sauce – which isn't available on the paper menu(?)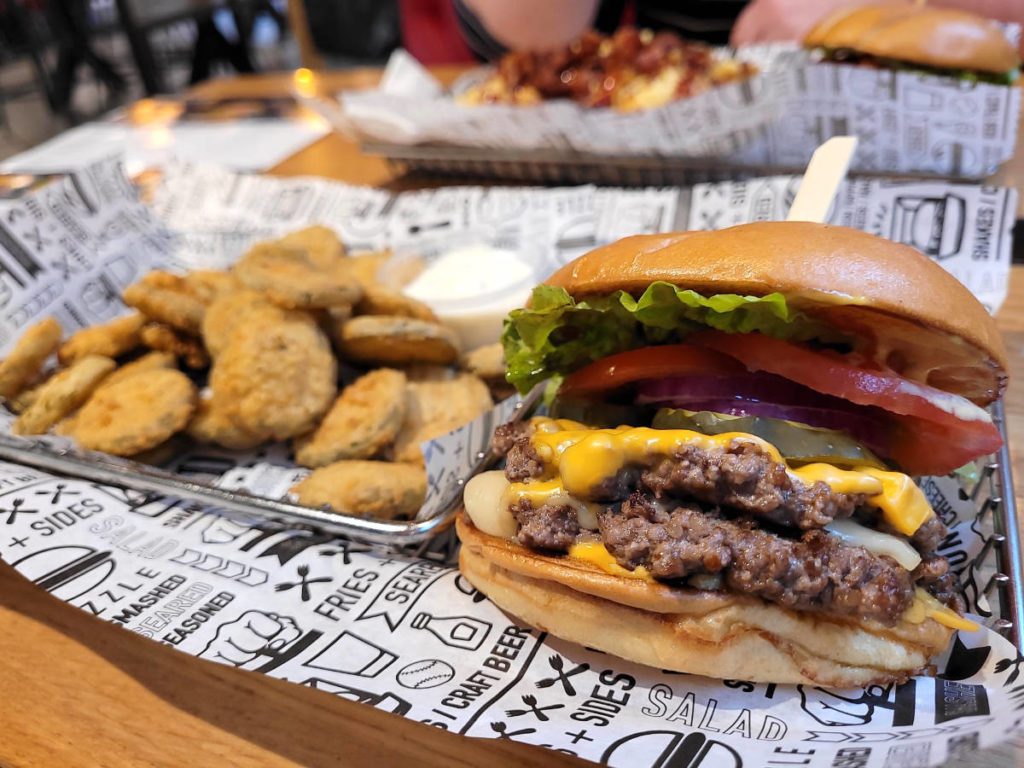 Fresh tasting burgers with a good amount of topping. The smash sauce is a bit runny so soaks the burger bun quickly and dribbles a bit so eat with caution.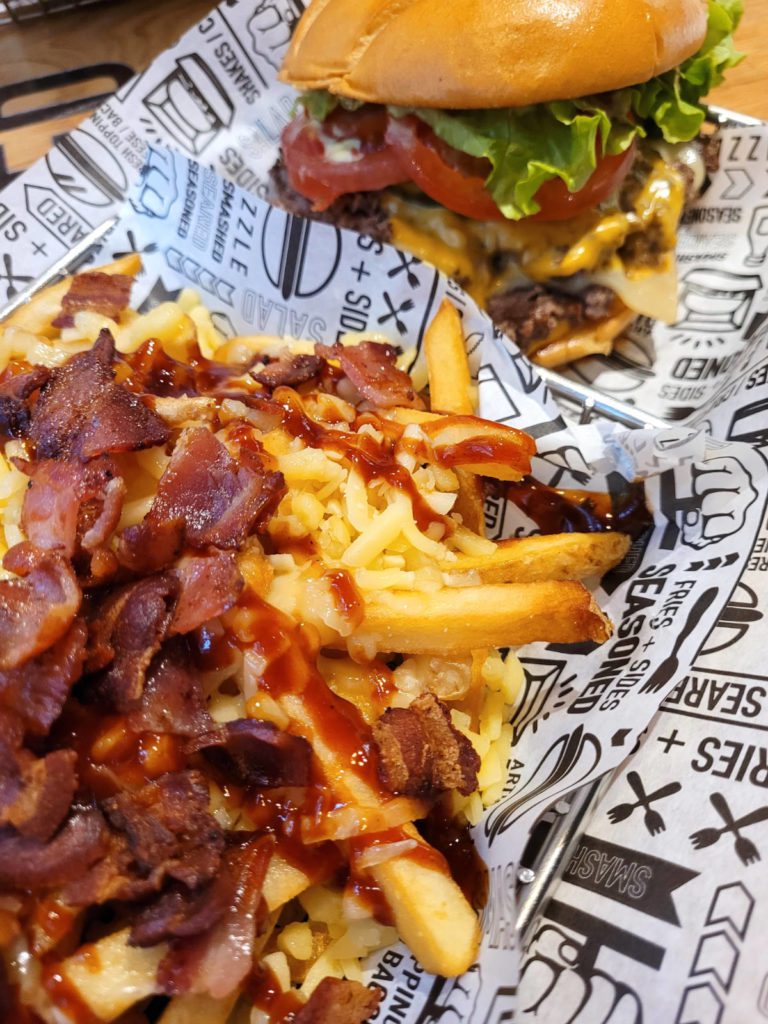 The loaded fries was some size of a portion, and had possibly too much sauce so that every bite was overly sweet.
Another large portion for the fried pickles. We like pickles, but even this was a lot.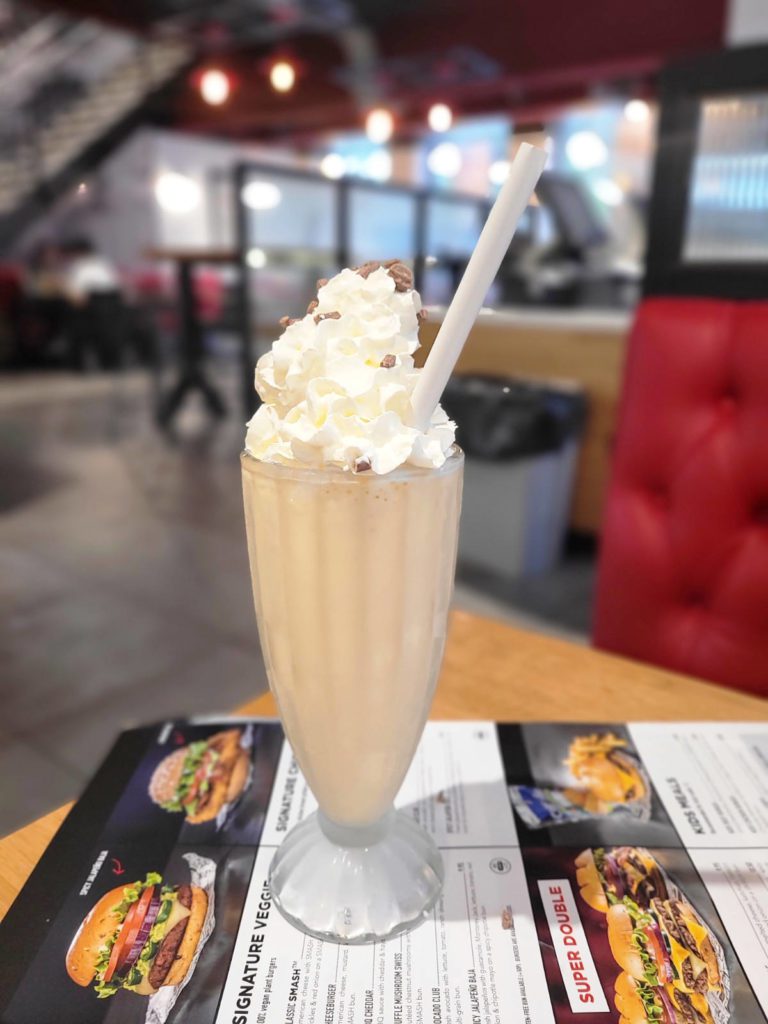 Onto the creme egg shake. Look at this expectation v reality. A good size of shake, with "extra" from the mixing unit, which for £6.50, it really should! A creamy tasting shake but…. It tasted more like a very sweet custard. Nothing special and not worth the expense or trip.
Verdict
A tasty burger and lots of it with the sides but… Its expensive for what you get.
Where
Smashburger, 165 Sauchiehall St, Glasgow, G2 3EW