Love is all around in Glasgow
The most romantic day of the year is soon upon us and Valentine's Day 2021 will certainly be a little different.  No need to panic about securing a table at their fave restaurant, show off your romantic side at home with these home dining options Valentine's Day in Glasgow.
❤️
Five March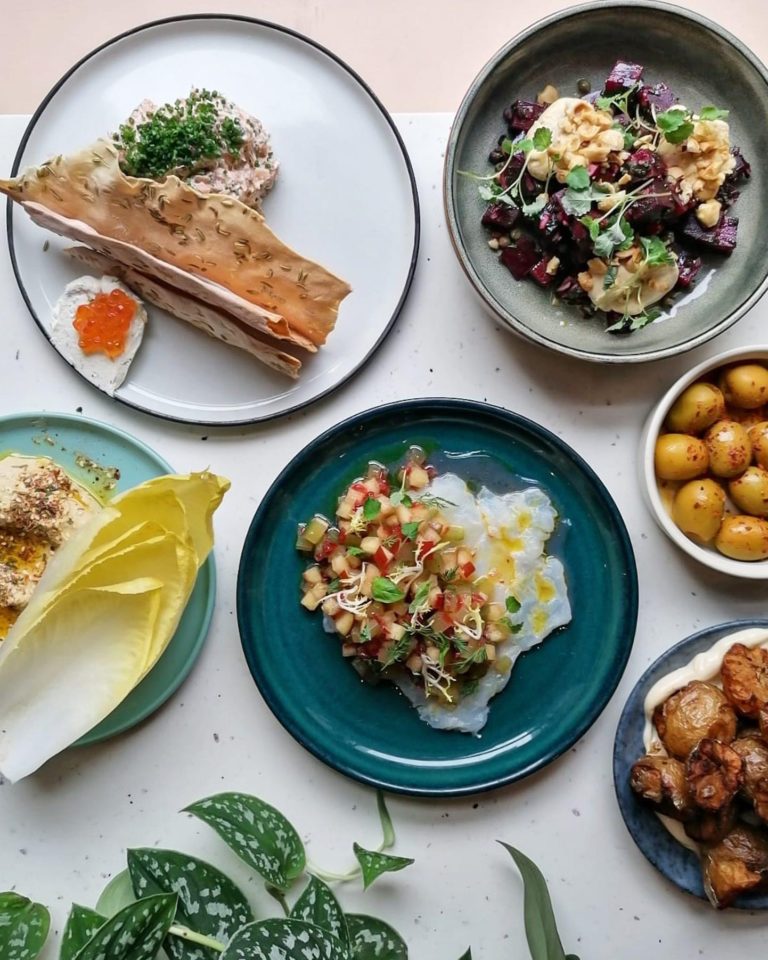 The specially designed menu for two from Five March includes: Smoked trout rillette, herb creme fraiche, fennel crackers
Scallop carpaccio, apple, cucumber, cranberry, salmon caviar, sea herbs
Beetroot tartare, hazelnut cream, capers, cornichons, balsamic, watercress
600g ribeye steak, mushroom xo, charred spring onion, soy gravy
Carrots, honey, lime, labne, puffed daddies
Five March spuds, almond bread sauce, confit garlic
Chocolate tart, smoked caramel, hazelnut praline, raspberry
Available 14th of Feb only, limited availability. £90 meat / £75 veggie.
Alston at home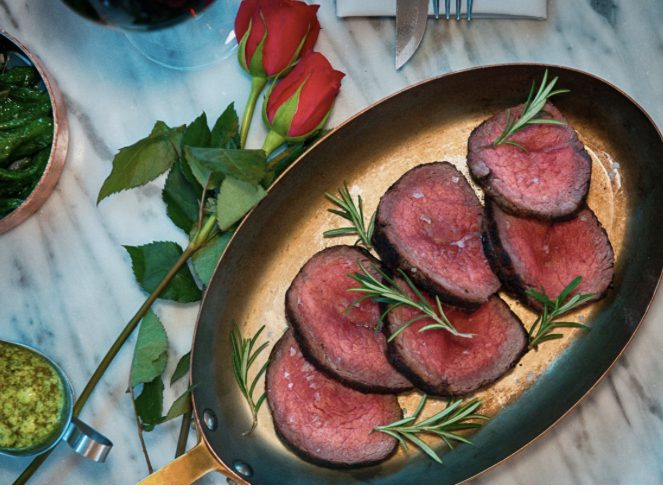 Alston at home have a special Valentines dinner with a Chateaubriand, Truffled Mashed Potatoes, Creamed Spinach & Nutmeg,
Green Peppercorn Sauce, Chocolate & Pistachio Brownies and add a bottle of Laurent-Perrier Cuvée Rosé Champagne if you wish.
Dandelion Cafe, Newlands
Southside favourite Dandelion Cafe in Newlands Park are offering a choice of
Salmon en croute, green and roasted baby potatoes.
Chicken Katsu  curry and rice
or
Sticky sesame cauliflower and stir fry noodles
with either
lemon tart or chocolate pot
For £15pp with free delivery
Order
Call 079593874848
Porter & Rye Buttered Chateaubriand Valentine's Box
Celebrate this Valentine's day with a 55-day dry-aged chateaubriand which has been aged an additional 7 days in a butter coating. Including your choice of sauces and sides, selection of handcrafted chocolates and a bottle of Sacchetto Vini Prosecco, you're sure to have the perfect Valentine's evening from the comfort and privacy of your own home.
Valentine's Day with The Scotch Malt Whisky Society

The Scotch Malt Whisky Society (SMWS) Home Dining experience is available for UK mainland delivery this Valentine's Day. Home Dining kits are available for delivery across mainland UK on 4th – 5th and 11th – 12th February, priced at £95 for 2 people or £165 for four. They are also available for click and collect from 28 Queen Street, Edinburgh or 38 Bath Street, Glasgow Members' Rooms on 4-6th and 11-13th February priced at £85 for 2 people or £155 for 4 people.
This year, the award-winning SMWS team from Edinburgh's 28 Queen Street will prepare an exceptional three-course menu, served alongside chef's own chocolate truffles and a special Cupid's Whisky Sour cocktail, and of course three expertly paired SMWS drams.
For the true SMWS experience, you will also receive videos from Executive Head Chef James Freeman and SMWS ambassadors, helping you skillfully plate your meal and appreciate your delicious drams.
Order Online
The Scotch Malt Whisky Society Dine at Home
 Eusebi Deli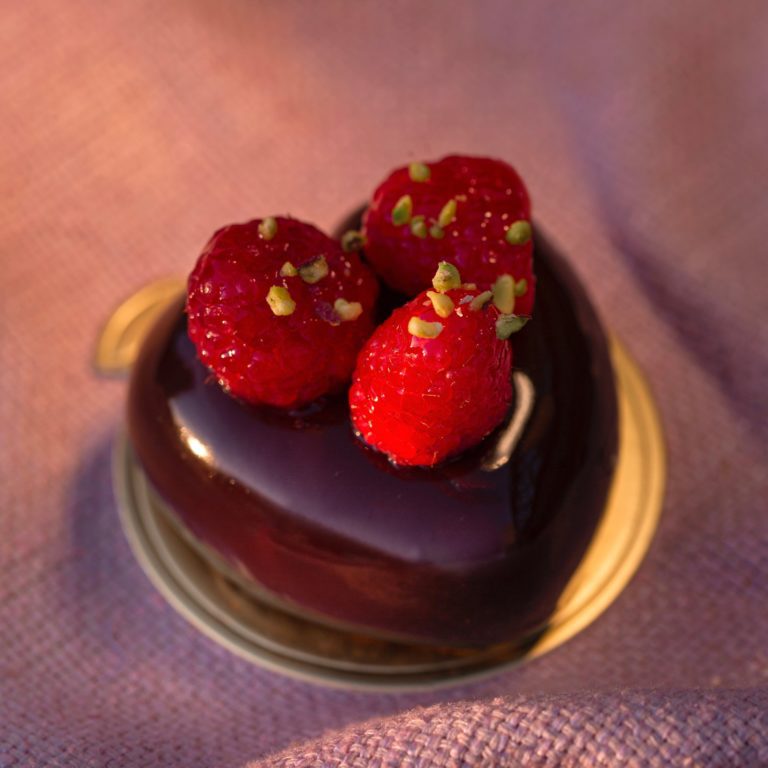 The 5-course menu from Eusebi Deli includes the following;
Fritté Snacks (v)
Goats cheese & Truffle Panino Fritto
Arancini Verde, parsley, basil & mozzarella
Olive Fritté
Starter
Baked Hand-dived Scallop
Wilted spinach, lobster butter & pangrattato
Pasta Intermediate
Mushroom Capelletti, Dark onion brodo (v)
Hand filled mushroom pasta, served in a rich onion broth with braised escarole
Main
Beef Ossobuco
Braised shin of beef, bone marrow infused potato gnocchi served with parmesan soft polenta,
cavolo nero & braising juices
Dolci
Pistachio & Raspberry Chocolate Glazed Heart
Pistachio sponge, white chocolate, mascarpone & raspberry filling
Baileys & Raspberry Chocolate Truffles
Red Onion at home with Cancer Support Scotland
Enjoy a 3 course meal from Red Onion at home and help raise money for Cancer Support Scotland. The perfect Date Night, Galentines Dinner or simply treat yourself!
Pick your perfect date, and collect your meal from Red Onion (257 West Campbell Street, Glasgow City Centre, G2 4TT) on your selected day between 12-4pm or add "Delivery" to your order to have it delivered to your door. Please note, only able to deliver to the following Postcode areas – G1-5, G11-15, G20-23, G31-34, G40-46, G51-53, G61-62, G64, G69, G72-73, G77-78, G81, PA1, PA2, PA3, & PA4.
The Menu for the evening has been lovingly created by Red Onion Head Chef, John Quigley for you to enjoy a special evening at home. John will also be kindly sharing a video tutorial about your meal. The meal will be cooked and just need to simply be heated in an Oven or Microwave, instructions will be provided.
Menu 1
BBQ Corn Ribs, Crispy Haggis Bon Bons, Salt and Chilli Chicken Wings. (Served as a Grazing Platter style)
Spanish Style 5 Hour Braised Pork Shoulder and Chorizo Ragu, Patatas Bravas and Ali Oli.
Hot Chocolate Bailey's Fondue with Cut fruit and Cookies
(This option is also GF)
Menu 2
BBQ Corn Ribs, Crispy Haggis Bon Bons, Salt and Chilli Cauliflower. (Served as a Grazing Platter style)
Truffle Macaroni Sheese with Wild Mushrooms and Rocket Salad.
Hot Chocolate Bailey's Fondue with Cut Fruit and Cookies
(This Option is Vegetarian & Vegan Friendly)
Please enquire about allergens should you have any concerns prior to booking.
Cost is £22.50pp and you can Order Here
Delivery is £5 – Delivery times to be confirmed nearer the time.
Locker Hyndland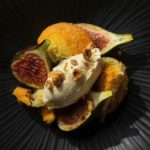 Follow the step by step guide with Locker Hyndland Valentine @ home box! The menu is available with sumptuous add-ons.
For £30 per person, choose 1 starter, 1 main and 1 dessert from their Valentine Special menu.
You have the option to add a bottle of Bodega Sottano Sparkling Wine, courtesy of The Good Spirits Co. for £15.
You can also add on a selection of Scottish Cheeses £10 and to finish off a perfect evening, why not impress with some handmade salt caramel truffles £8.
•Last orders by 10th February 2021
•Non refundable deposit £30
•Email info@lockerhyndland.co.uk or DM on Facebook to reserve yours
•Collection can be Saturday 13th February or Sunday Valentine's Day
•Delivery (within 5 miles £2.40) will be Saturday 13th February
Mamasan – One Night in Love…Luxury Surf & Turf Box
Includes everything you need to enjoy the perfect Mamasan experience at home;
Four-course menu including snack, starter, salad, main and dessert
A cocktail curated by Mamasan director of mixology and designed to enhance your meal
Cooking guidelines and keepsake menu
Snack – Thai spiced cashew & peanuts
Starter – Thai fish cakes with chili pineapple jam
Salad – Spicy mango slaw with asian dressing
Main –Native dressed lobster with Thai green butter / 16oz tomahawk steak, smoked salt & miso butter
Side – Triple cooked katsu chips
Dessert – Asian pear sticky toffee pudding
Cocktail – Pink 75
Bottega rose / rosemary & sage / pink gin pearls
Thyme 2 Dine
Thyme 2 Dine are offering a 3 course meal and a bottle of Champagne delivered straight to your door. All food is pre-prepared, all you have to do is heat and enjoy
Their Valentines box is available to order for Friday 12th or Saturday 13th
Box for 2 £85 // Box for 4 £160
Order onlineor 01415566597
Sarti
Choose from 3 set-menus for two people with each menu having 3 courses & including wine. Menu choices include fillet steak, lasagne, carbonara and more including vegetarian options.
Delivery available to most Glasgow (G), Ayrshire (KA), Paisley (PA), Stirling & Falkirk (FK) and Lanarkshire (ML) postcodes.
Chaakoo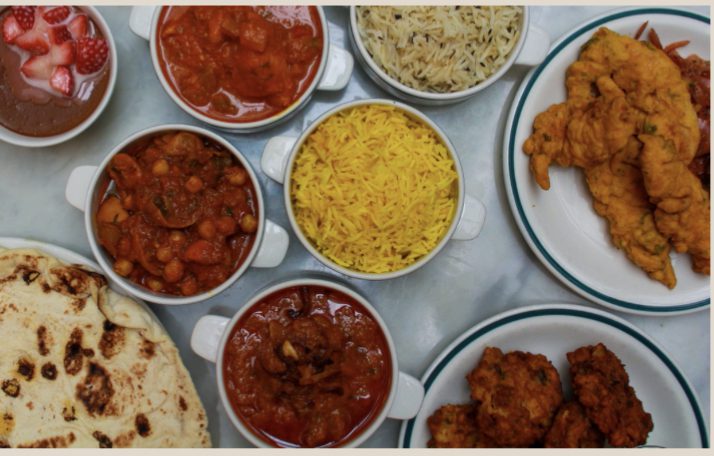 Sharing menu between two featuring a selection of starters, mains, sides and delicious Chocolate Mousse desserts to finish.
Available to purchase until noon on Thursday 11th February – ready to collect Friday 12th, Saturday 13th or Sunday 14th February.
To start
Masahari (chicken pakora)
Shakahari (veg pakora)
Main
Garlic Chilli Chicken
Lamb Rogan Josh
Chana Mushroom
Side
Lemon Rice
Jerra Rice
Plain Naan x2
Mango Chutney
Dessert
Chocolate Mousse & fruits of the forest coulis x2
HOME-X launches Lobster Inc and new menus from Home by Nico, Green-Haus, Chateau-X and The Cheese Club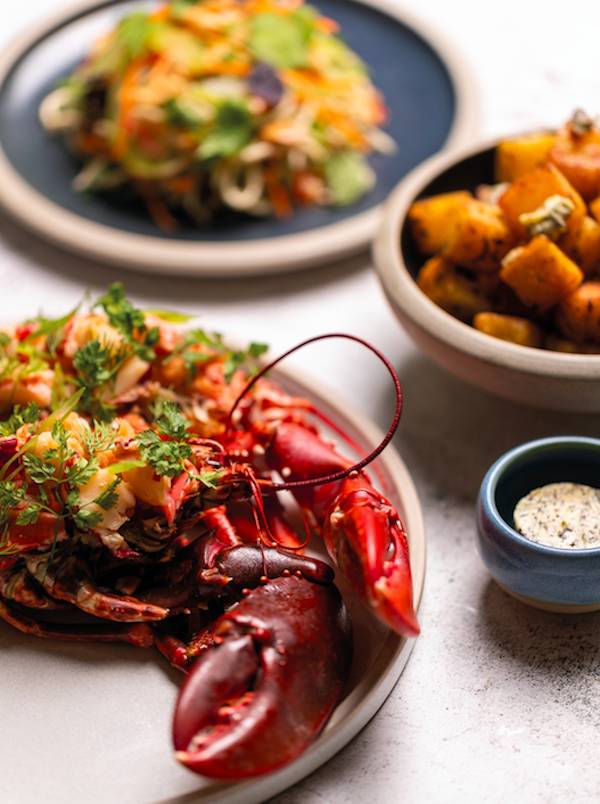 Each Lobster Inc box will include two whole Lobsters, served with a Vietnamese dressing plus two side dishes including a Warm Parmentier Potato Salad and Asian Style Noodle Salad with Cucumber, Chilli and Coriander. The course will be paired with a bottle of Montresor Prosecco Millesimato Extra Dry from Veneto, Italy. Lobster Inc will change monthly, and will take inspiration from a mixture of flavour profiles each month to bring a new twist to a lobster experience. Lobster Inc is priced at £85 and includes UK national delivery.
Home by Nico – "Cooking The Hebrides"
The Hebrides menu starts with the Isle of Harris Gin Cured Smoked Salmon, with cucumber & apple chutney and dill crème fraîche, followed by the main course; Stornoway Black Pudding & Pork Belly Pressé with Scotch broth & white bean ragu, along with a side of Warm Potato Salad & Shellfish Rouille and Salt Baked Beetroot with Hebridean blue cheese and walnut dressing. For dessert, there will be Tipsy Laird Trifle with stem ginger jelly, sea buckthorn and vanilla cream, followed by Mull Cheddar cheese with onion & tamarind relish and water crackers. All dishes will be paired with a bottle of Séptimo Sentido Verdejo from Castilla-La Mancha, Spain. A vegetarian option is also available. Home by Nico is priced at £60 and includes UK national delivery.
Green Haus: Volume 3
With a pledge to be more sustainable, ethical, healthier and cleaner, Green – Haus: Volume 3 will serve eight new vegan dishes including Orzo Puttanesca with Sun-Dried Tomatoes, Pesto and Cavolo Nero; Okra Pakora with Lime Pickle, Celeriac, Boondi Chaat and Jaggery Goor Dressing; Borracho Beans with Avocado & Mint Crema, Pickled Red Onions and Coriander; Khoresh Bademjan with Chickpeas, Turmeric, Roasted Orange, Almonds and Pomegranate Molasses; Nasi Goreng Cauliflower with Pickled Sumac Carrots, Compressed Cucumber and Toasted Sesame Seeds; Patatas a Lo Podre, with Crispy Onions, Roasted Garlic and Green Pepper Relish; PHO Aromatic Broth with Mint, Basil, Buckwheat Noodles and Chilli Oil rounded off with a Vegan Chocolate Cake with Chocolate Icing, Cookie Dough and Roasted 100% Cocoa Nibs. The Green Haus menu will also come with a bottle of Bodegas Alceno Barinas Sauvignon Blanc from Spain. Green Haus is priced at £55 and includes UK national delivery.
Chateau-X
For this limited edition, the team have created a Treacle Cured Chateaubriand which has been marinated for 48 hours, leading to a subtle cure that allows the chateaubriand to take in the depth and smokiness of the treacle – making the meat succulent and the caramelisation process even easier to achieve at home. Chateau-X will be served with two new sides; Colcannon Potatoes and four cheese Macaroni & Cheese with Smoked Bone Marrow Crumb; and finished with a classic Tiramisu for dessert. The full-bodied Montresor 'Urban Park' Appassimento wine will help pull through the unmissable flavours of every course. Chateau-X is priced at £70 and includes UK national delivery.
The Cheese Club
The Cheese Club has seven artisan cheeses (150g), accompanied by crackers, hand-made chutney and paired with half a bottle of a rich sweet white port. The box will include the spongy and moist Ogleshield from Somerset; the traditional buttery and smooth Westcombe Cheddar; the rich and creamy Colston Bassett Stilton from Nottinghamshire; the crumbly and fresh Gorwydd Caerphilly from Wales; Inglewhite Goat's Cheese from Lancashire; smooth Berkswell from West Midlands and the sharp and tangy Dorset Blue Vinny cheese. The Cheese Club is priced at £50 and includes UK national delivery.
Lobster Inc, Home by Nico "Cooking The Hebrides," Green-Haus, Volume 3, Chateau-X and The Cheese Club is available to pre-order now, exclusively from HOME-X. First available delivery date is Thursday 4th February with orders available until Friday 26th February 2021.