A brand new whisky dispensary has arrived at The Alchemist Glasgow.  The Naked Malt 'Dispensary' conjures three delicious Naked Malt cocktails, the 'Peach Fuzz', 'Nearly Naked' and the 'Sour Trip'.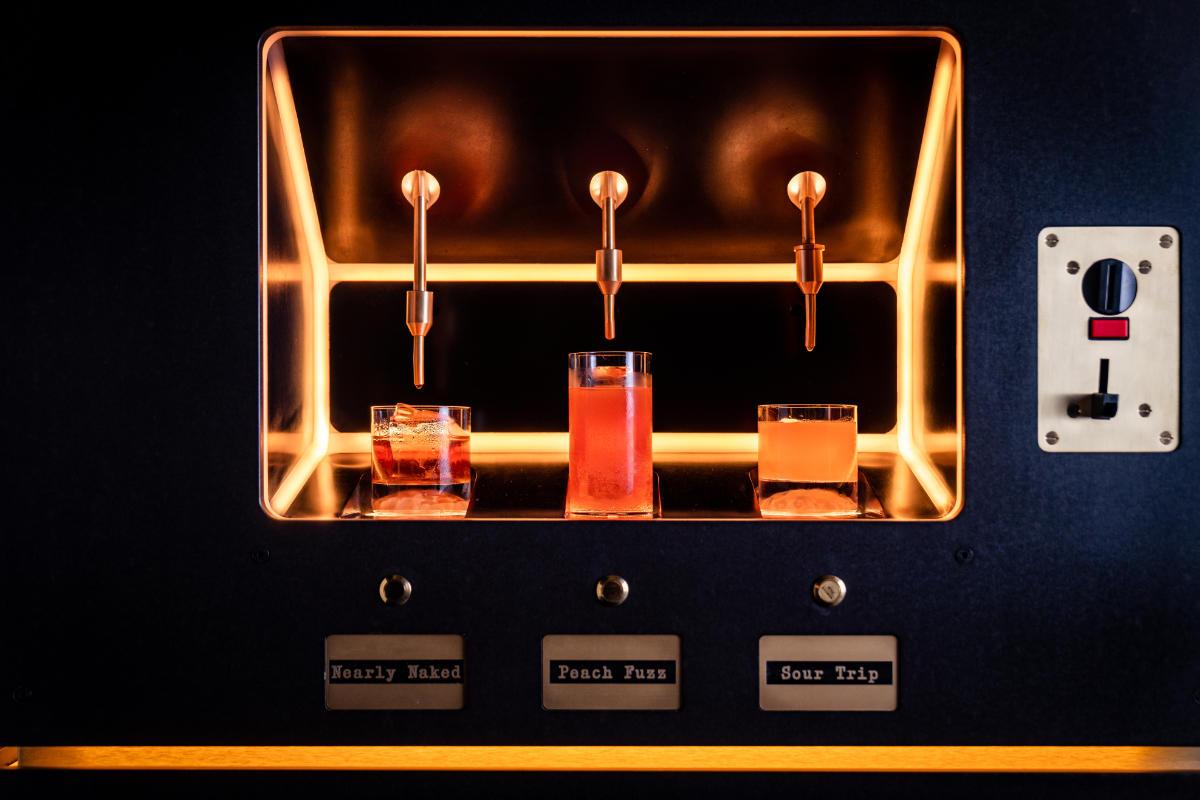 'Peach Fuzz' – Naked Malt infused with the spice of Angostura bitters, coupled with citrus, peach and ginger ale. Meanwhile, the 'Nearly Naked' offers a sweet zest, with maple syrup, Benedictine D.O.M., orange bitters and salt. For those wanting a bitter kick, the 'Sour Trip' a warming combination of apricot, citrus and cinnamon, topped with foam.  
The Alchemist's expert bar team is on hand to guide you through your journey to The Dispensary. First, start by entering your token, after which you can choose your preferred serve and watch as the machine whizzes to life with illuminated vessels and plumes of fragranced smoke. Once dispensed, enjoy a combination of flavours unique to your taste preferences.
The Alchemist Glasgow is located in George House, George Square, Glasgow, G2 1EH.