It was time to get out of the house for a wander and blow off some cobwebs and a serious dose of the mehs for us. This dull weather is getting us down, so we do what we always do and pick a new place to visit.
The Grind House is in Pollokshields, on Darnley Street and a short walk from both Pollokshields East and West railway stations. Inside is the usual modern cafe look, clean and tidy and busy.
Menu
A wide menu, would this be too much variety? We chortled at the listing of chips as new. OK, maybe new for in here but still worth a sensible chuckle.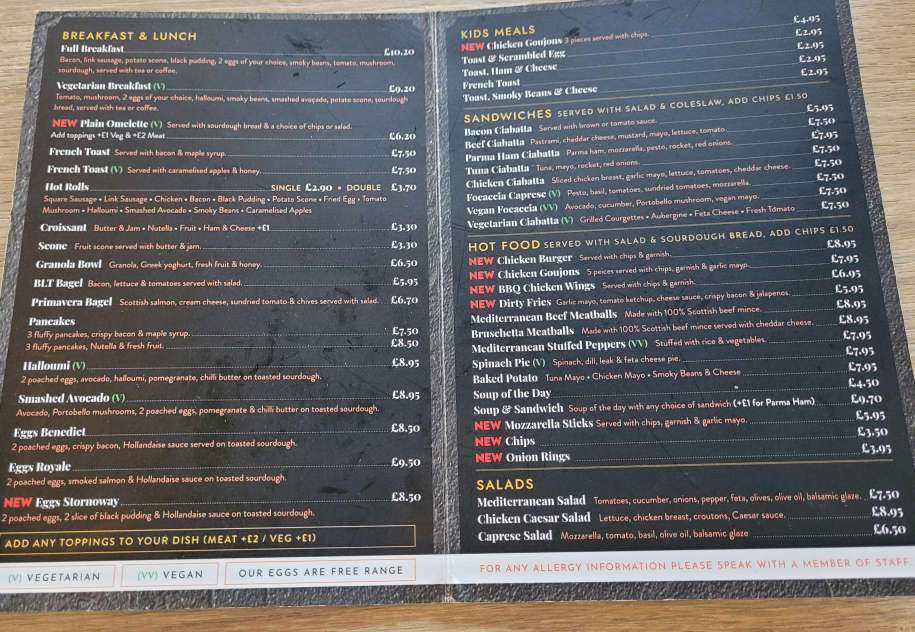 What we ate
Full breakfast – bacon, link sausage, potato scone, black pudding, 2 eggs of your choice, smoky beans, tomato, mushroom, and sourdough served with tea or coffee. (£10.20) Now, this is a breakfast and a tattie scone as well – far too many places use hash browns when a potato scone is needed. Very happy with the meal as well as the tea strength.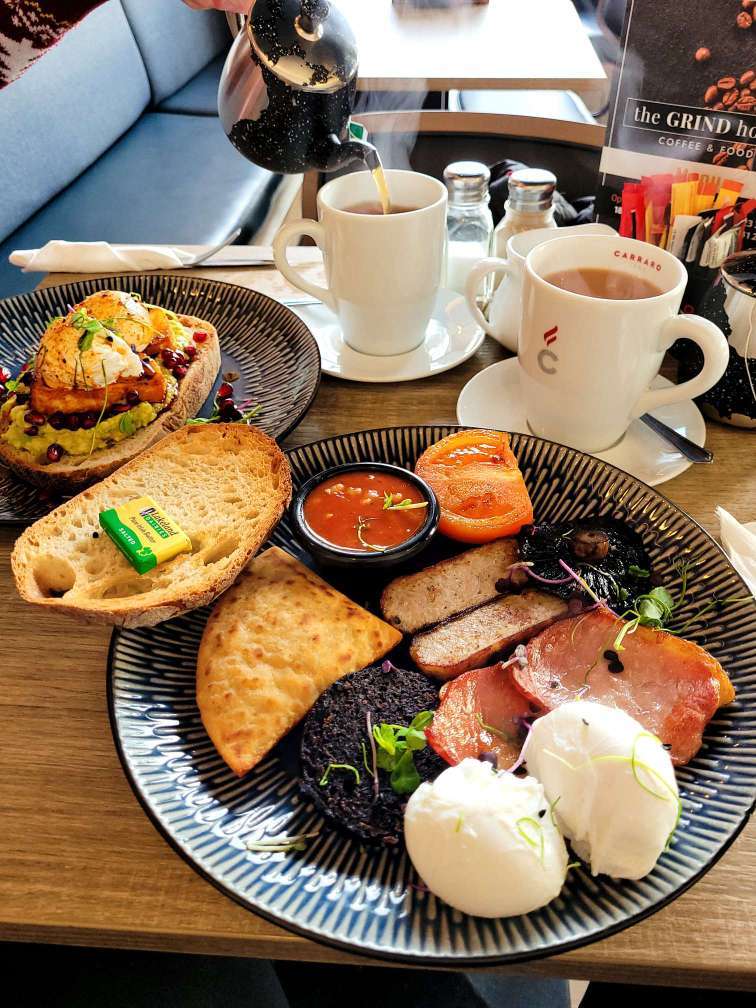 Halloumi – 2 poached eggs, avocado, halloumi, pomegranate and chilli butter on toasted sourdough (£8.50). A good feed with a spicy kick, not too much just enough for a tickle. Perfect poachies as well.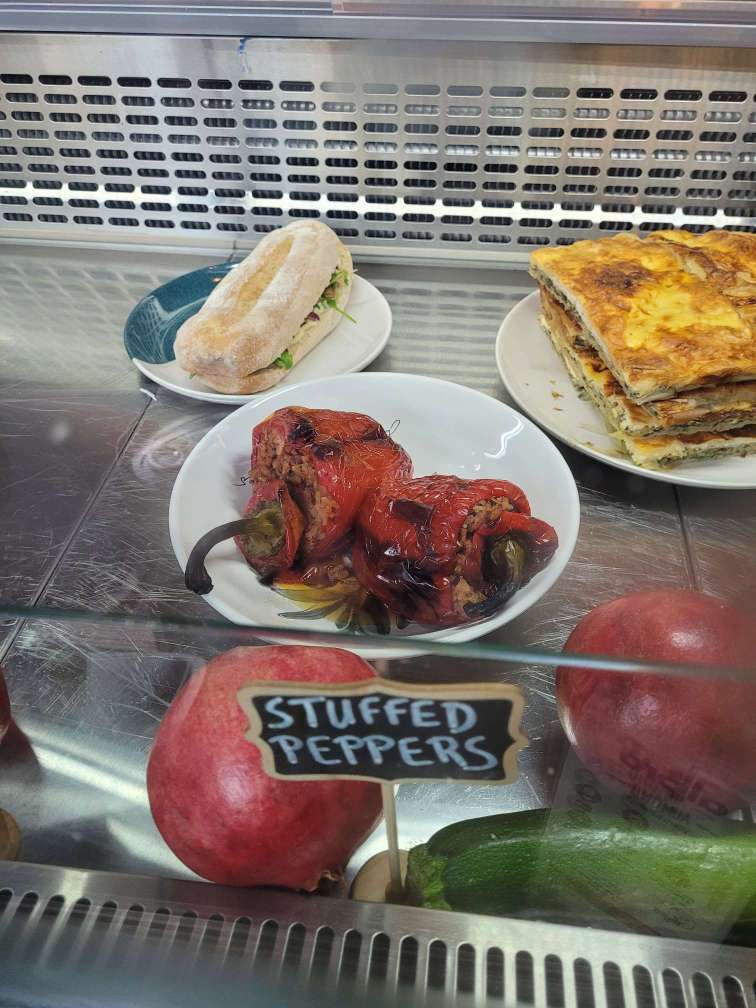 Next time some stuffed peppers and a strawberry tart we think.
Verdict
👍
Friendly service and good to see a busy place. Clean and tidy as well. Food arrived quickly and freshly cooked. Happy, full bellies.
Where
The Grind House, 184 Darnley Street, Glasgow, G41 2LL