The bare bones of Ramen Dayo!'s newest restaurant
There are now two Ramen Dayo!s in Glasgow, an established location on Ashton Lane and a brand new one on Argyle Street in Finnieston, taking over the vacant spot at Alchemilla. We were invited along to try the food at the new site, and as HUGE lovers of all things Japan, we were so eager that we got there before they'd even opened for the day.
As you can see from the outside, it looks quite different to Alchemilla which was here before. Even more so from the inside…
…which has Tokyo golden gai vibes, which despite visiting Japan twice we haven't actually seen in the flesh but we did have a merry night in a bar in Shibuya, which looked not too dissimilar to this. We were seated upstairs on the mezzenine floor from where we could see Japanese comics, Japanese spirits, daruma dolls, tanuki statues (the wee racoon dog guy), welcoming 'maneki-neko' cats, noren (the wee curtains) and kabuki masks, it was like all the things we remembered that makes Japan what it is, and all the things we wanted to bring back!
Menu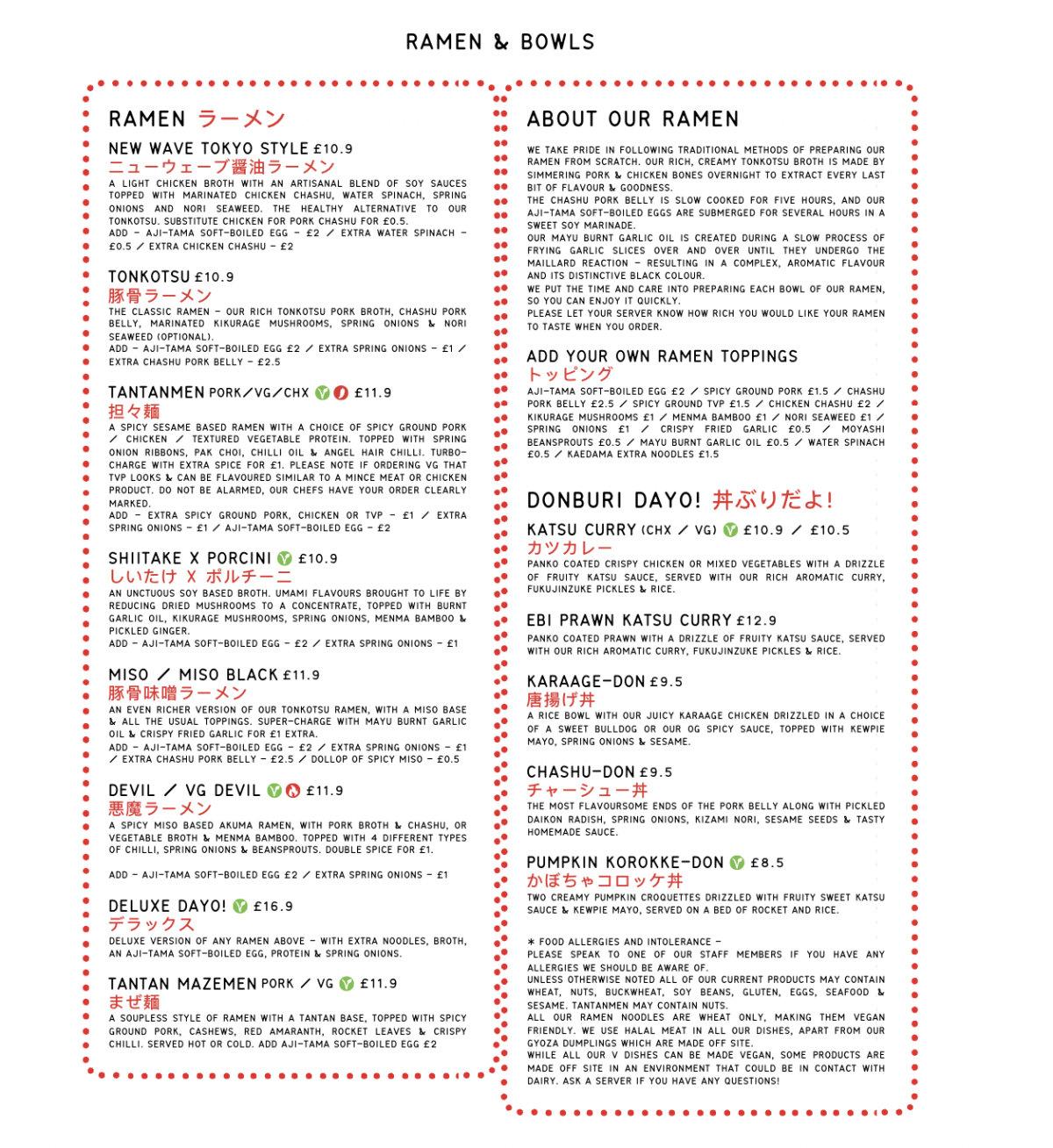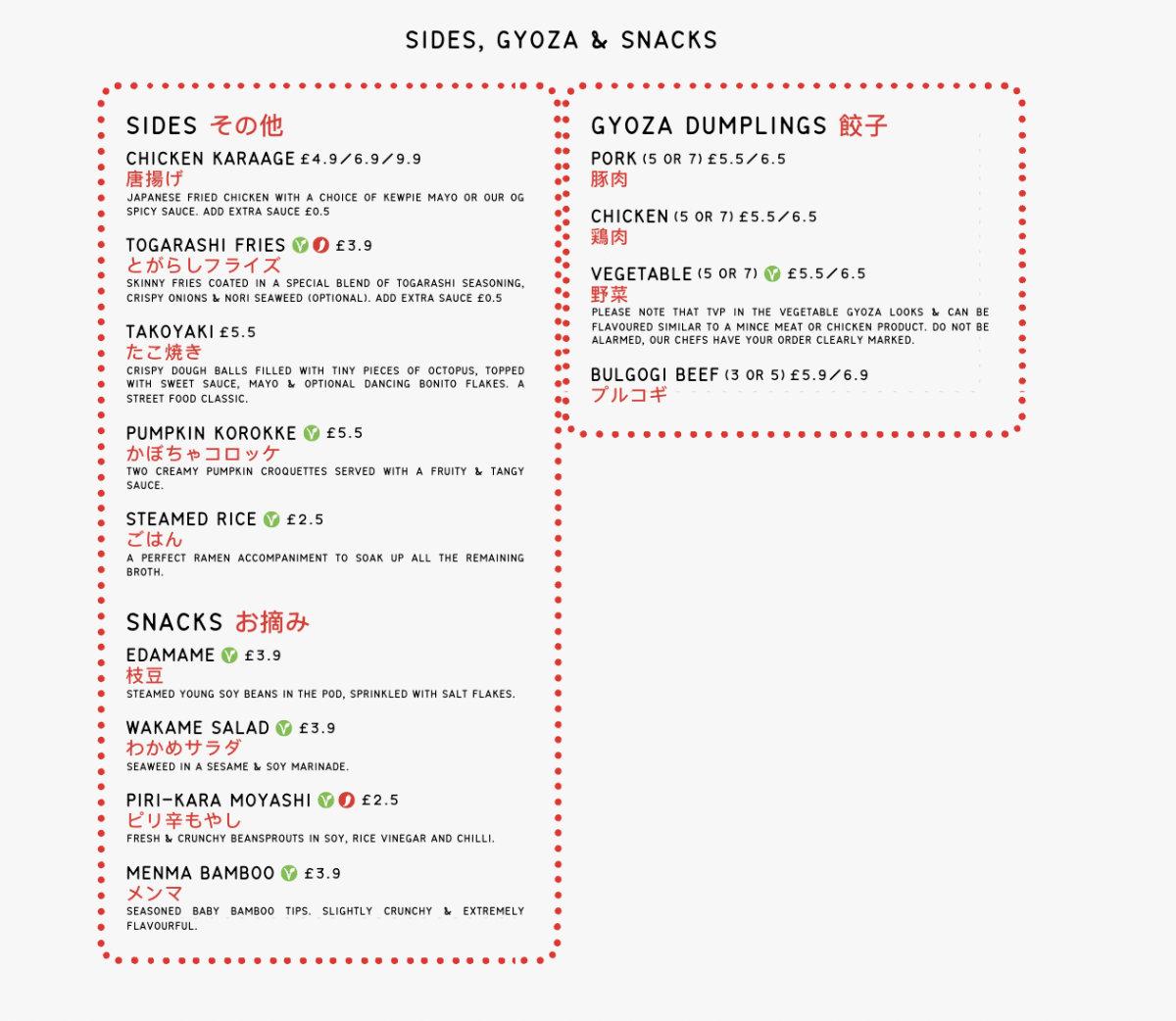 What we ate and drank
A lychee saketini to liven up those tastebuds, and a half pint of hoppy Greene King Level-Head IPA as we'd never seen this before.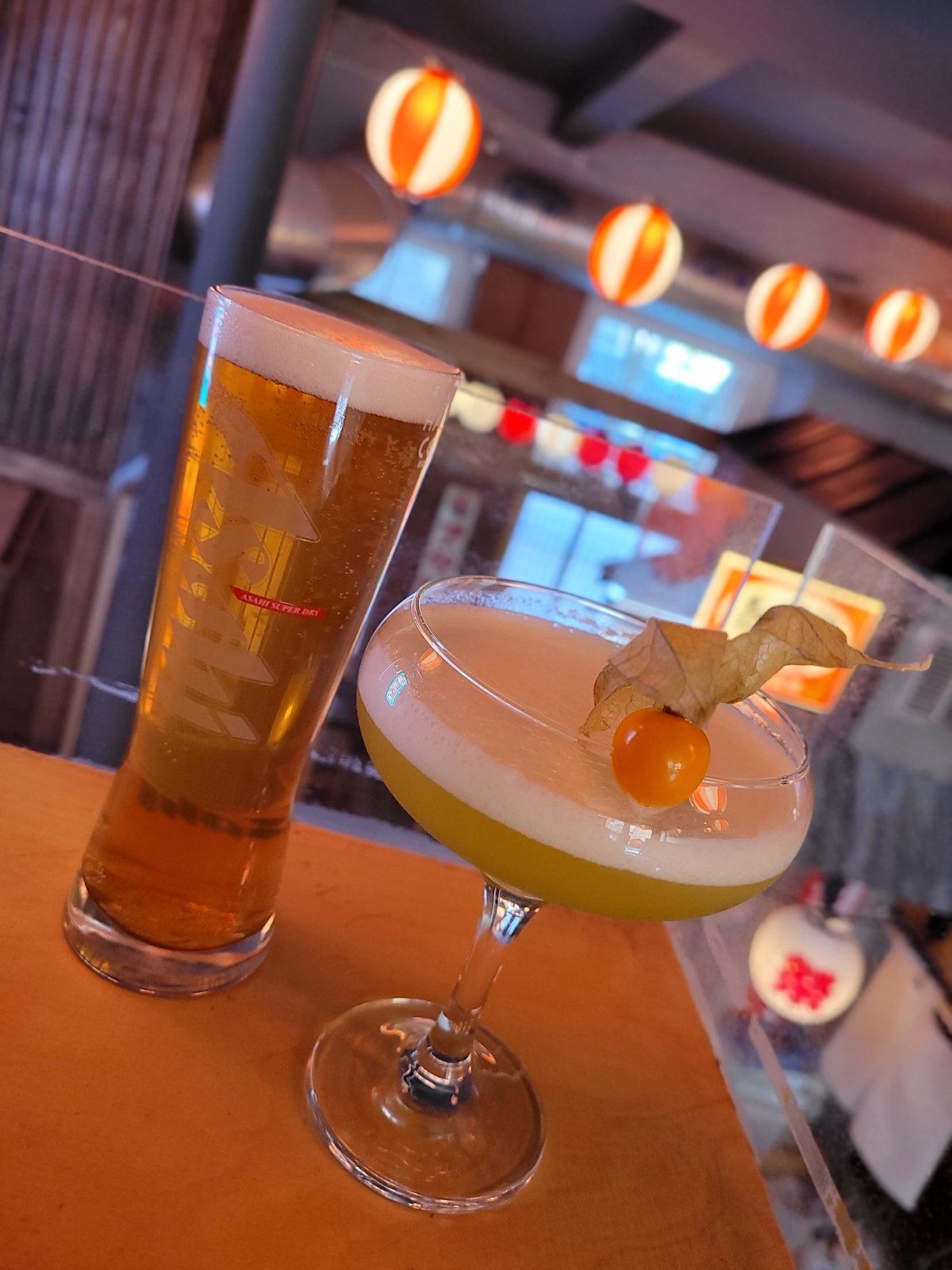 And so, we shared a gaggle of sides to start us off. Takoyaki – dough balls filled with octopus and topped with bonito flakes, a medium portion of chicken karaage – Japanese fried chicken and a small portion of bulgogi beef gyoza. We went with beef as it's not all that common. Everything tasted authentic and as it should be!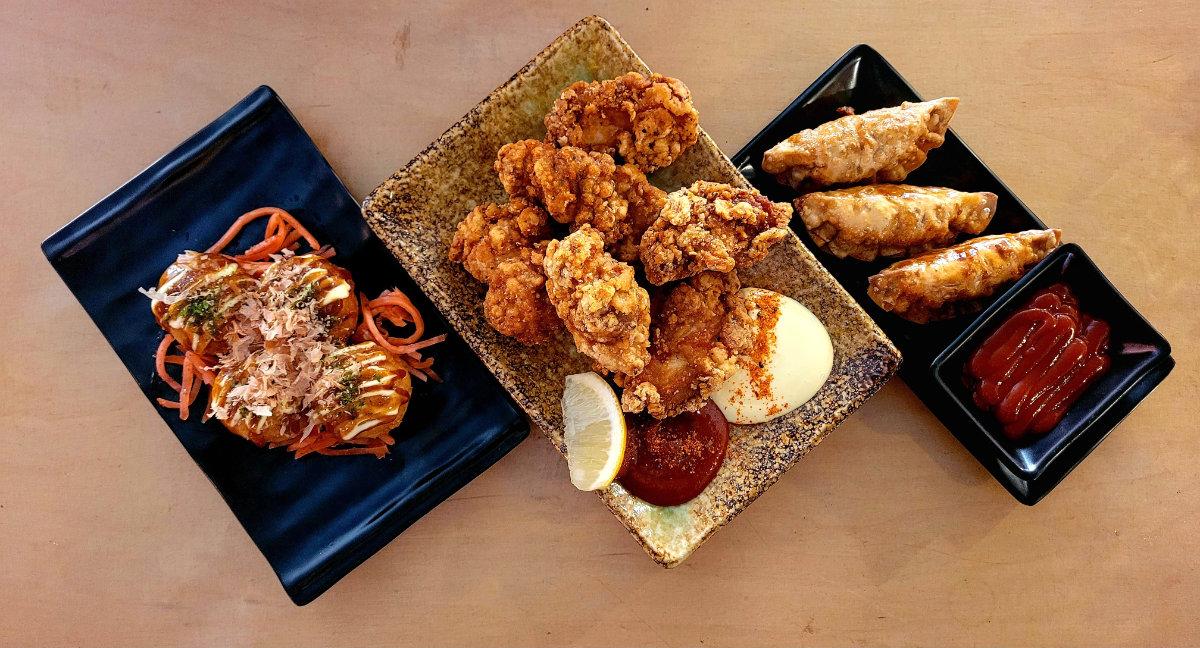 And then onto the main attraction. We opted for the classic tonkotsu 'bone broth' with an added egg . This is a rich port broth with pork belly, kikurage (wood ear) mushrooms, spring onions and nori seaweed. Bone broth is one of those things that's meant to be good for so many different things – your joint health, digestion and gut health, and immune function. We had both been feeling a bit down so were looking forward to a pick-me-up.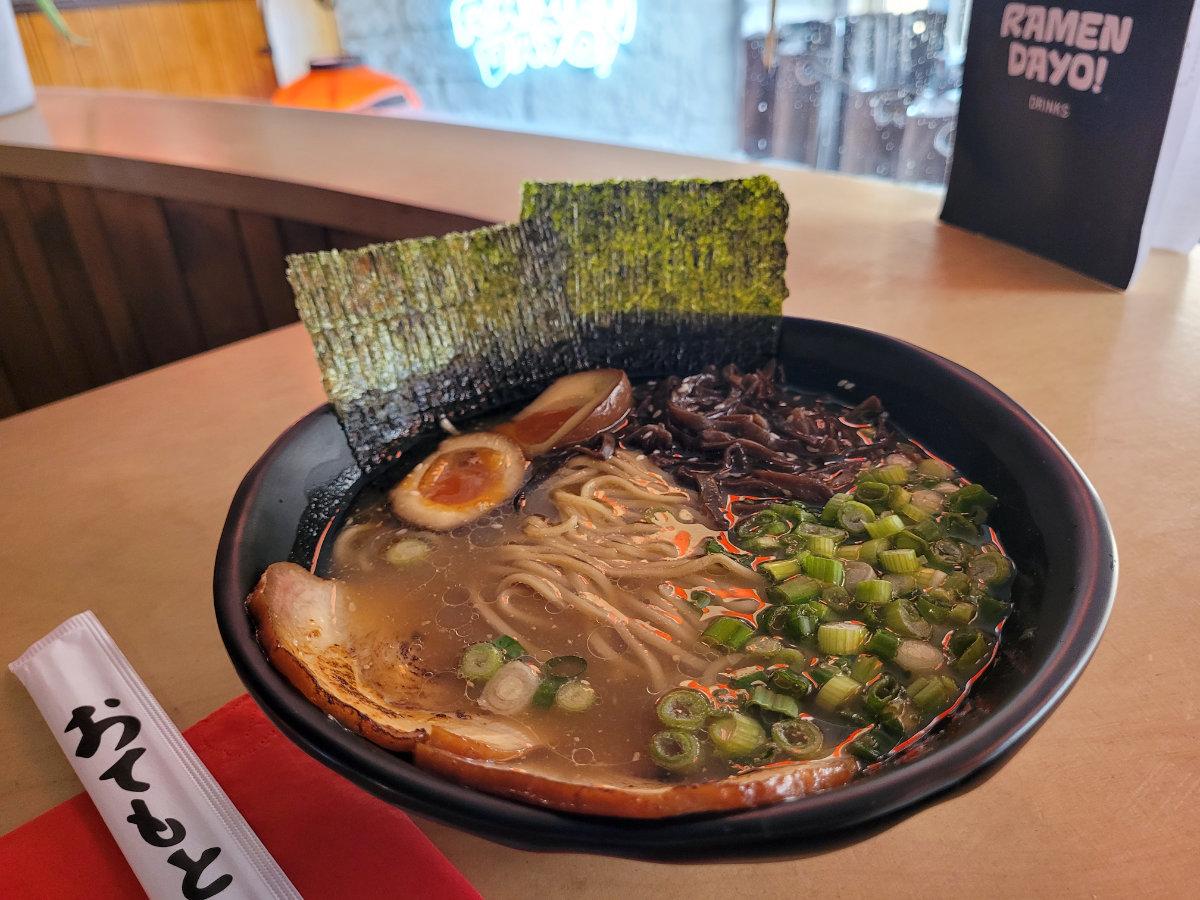 And tantanmen with an added egg a spicier sesame and chilli oil-based broth, this one with vegetables and textured protein, but you can also order pork or chicken. In the bowl, there was also crunchy pak choi, spring onions and angel hair chilli. Full of goodness and spiciness.
The details
Location:
1126 Argyle St Glasgow
G3 8TS
0141 406 4010
Opening hours:
Monday – Sunday 12PM–10PM