Addition to the Broomhill food scene
From the owners of Kothel and Wee Paree comes Olivia's Gelateria, on the same stretch of Crow Road in Broomhill. We wandered in for a visit to see if Olivia's Gelateria is worth the trip up West again.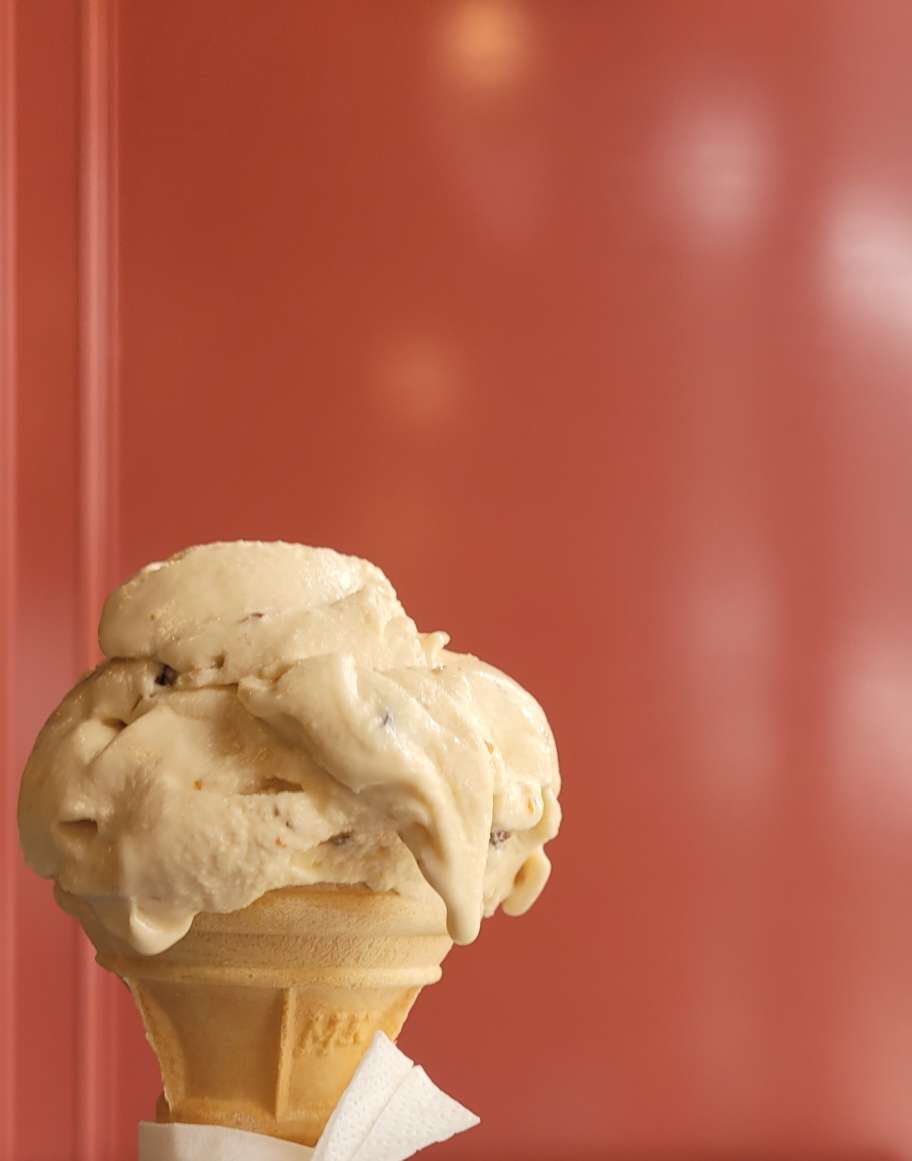 What is the difference between ice cream and gelato?
Basically, there is less fat in gelato. I know, it sounds all Italian and posh and luxurious but gelato in Italy generally contains 6%–9% butterfat, which is lower than other styles of frozen dessert. The ingredients for gelato tend to include milk, cream, sugar. and eggs. This produces a milkier flavour and texture.
Ice cream, on the other hand, is usually made with milk, cream, and eggs. With more cream to milk in the mixture, ice cream is, not surprisingly creamier in taste.
Decor
The decor is bright with nods towards the art deco era throughout. Seating includes tables and booths with lots of space.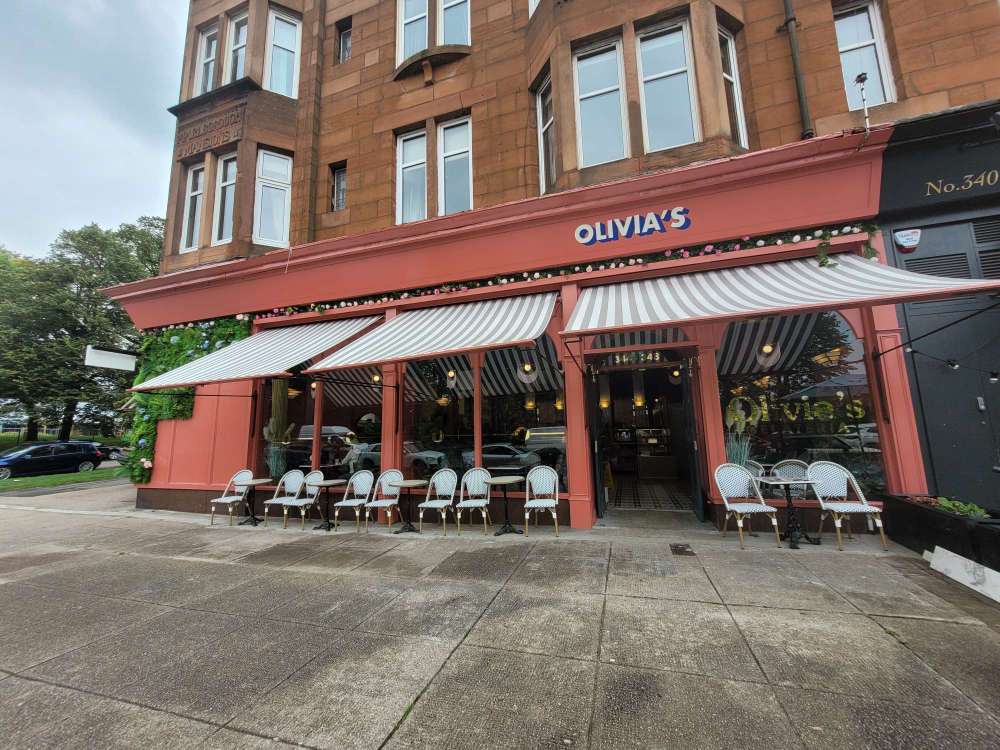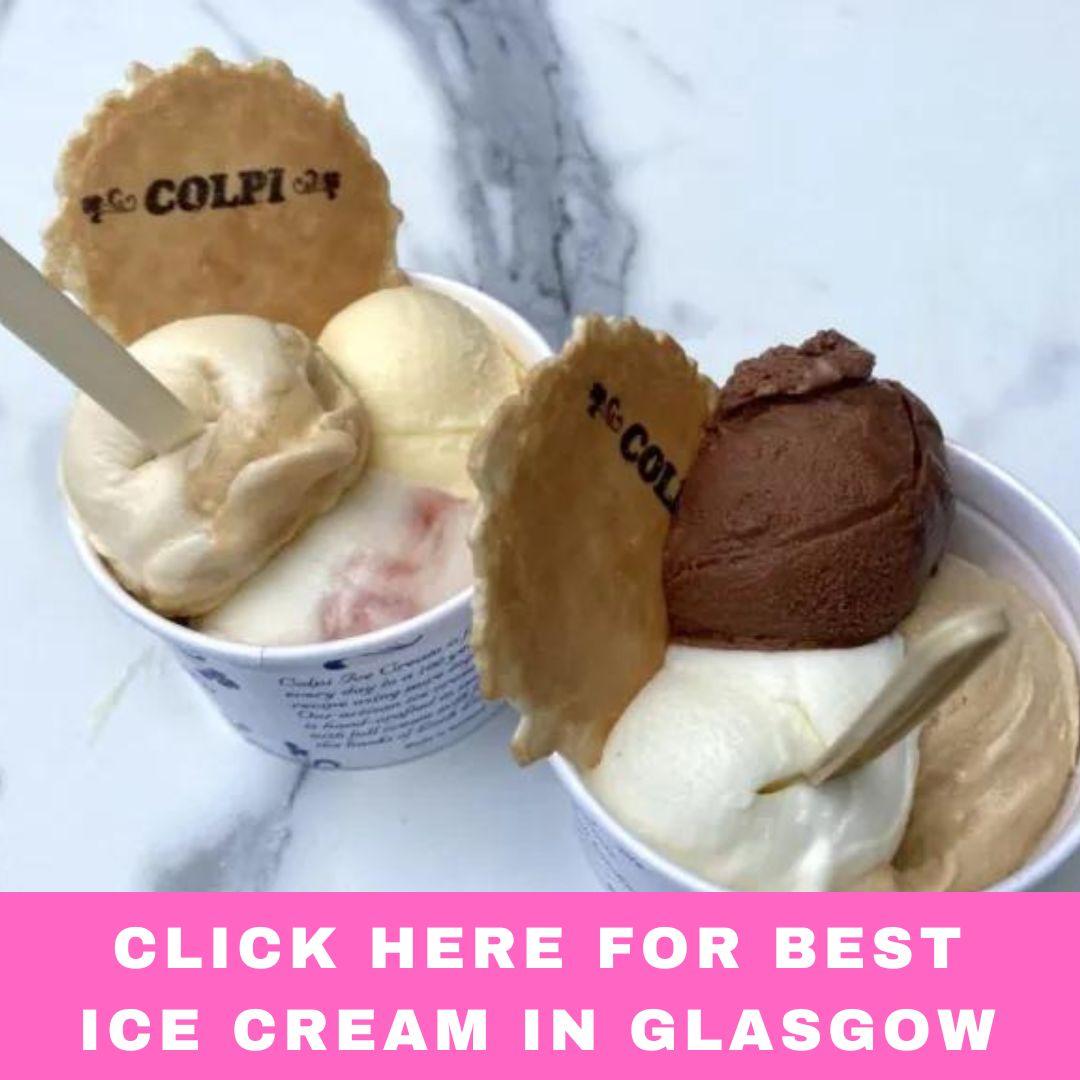 Menu
Gelato selection
Flavours include Nutella, raspberry ripple, kinder bueno, oreo, bubblegum and more. When we visited there were 18 flavours on offer, including one vegan.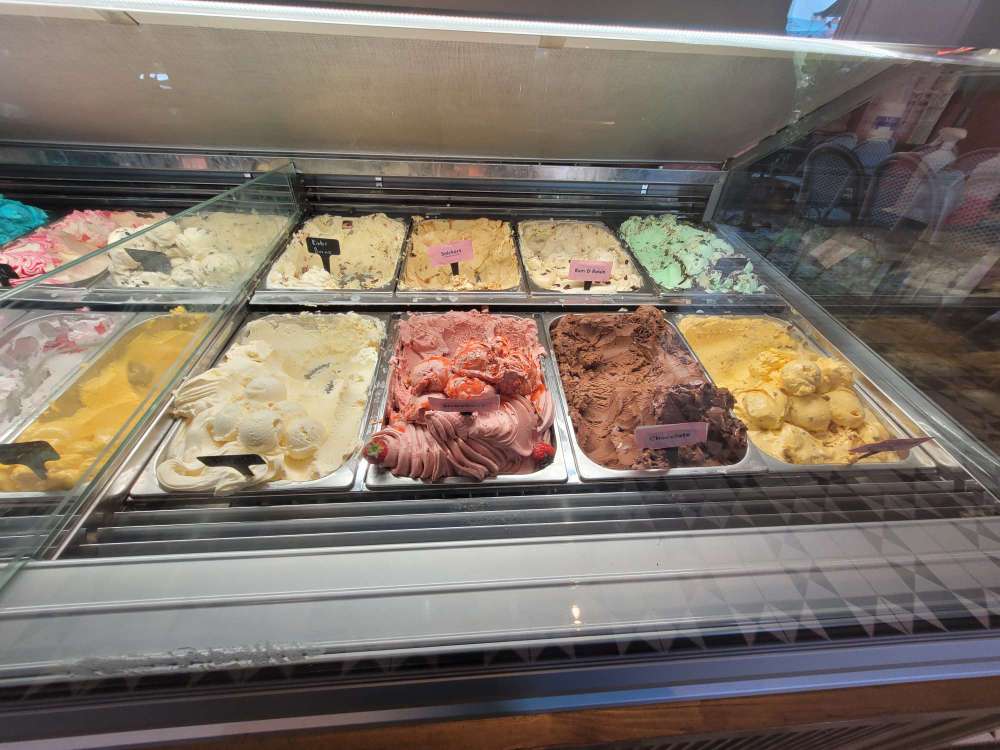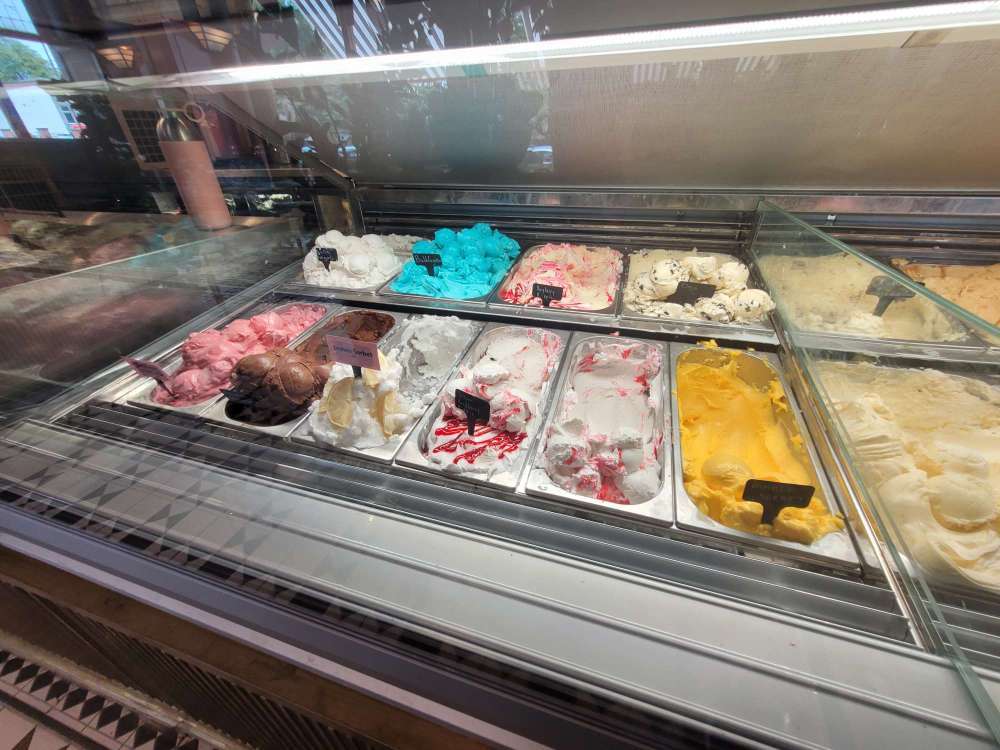 What we ate
We went for the kill your teeth combo of cold and heat, with a double espresso and a tea, alongside two cones, one with rum and raisin and one with mango sorbet. A competent coffee but the tea wasn't very strong, even after letting it sit for a bit. It would have been nice to have real cups, especially since the decor looks so good.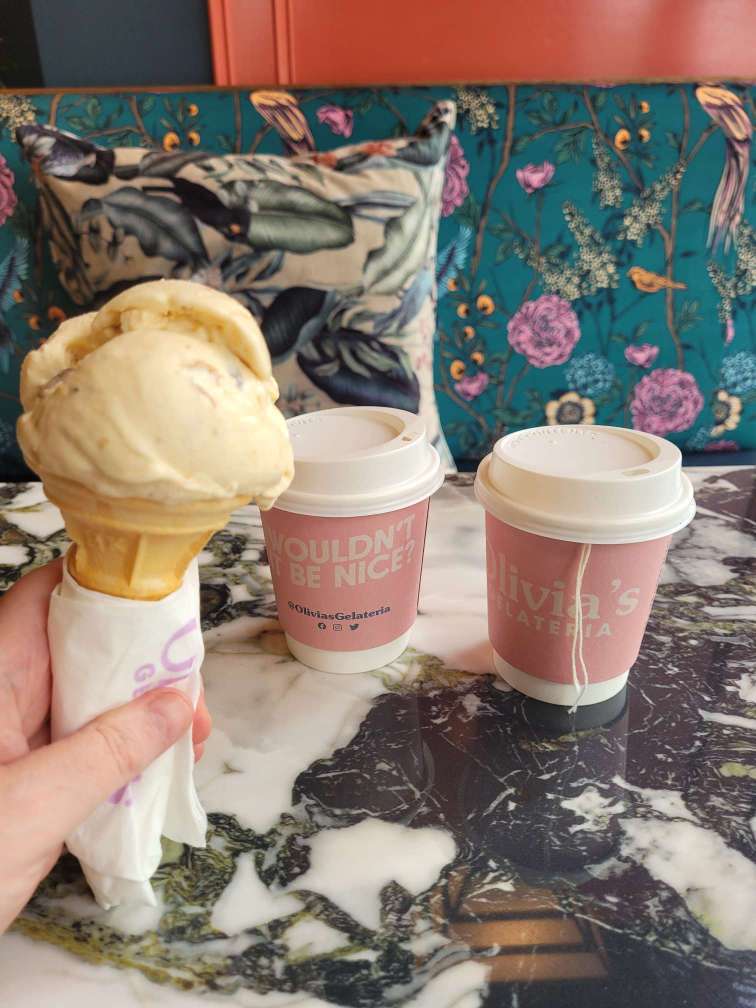 We could certainly taste the flavours, but there was something missing. There wasn't that creaminess, the taste of indulgence that I've had when eating at Colpi. It was all milky, which is gelato but there's better gelato out there.
Verdict
OK, Not one for going out of your way for, save that for a journey to Colpi's, or University Cafe.
Olivia's Gelateria looks good for the gram and that's it really.
Where
Olivia's Gelateria, 344 Crow Road, Broomhill, Glasgow, G11 7HT