Pub lunch time in Kilmarnock
We were out in Kilmarnock for a wander about and needed some sustenance.  Maggies Bar and Kitchen looked like an interesting building, so in we went. Outside could do with a spruce up, but inside was much better.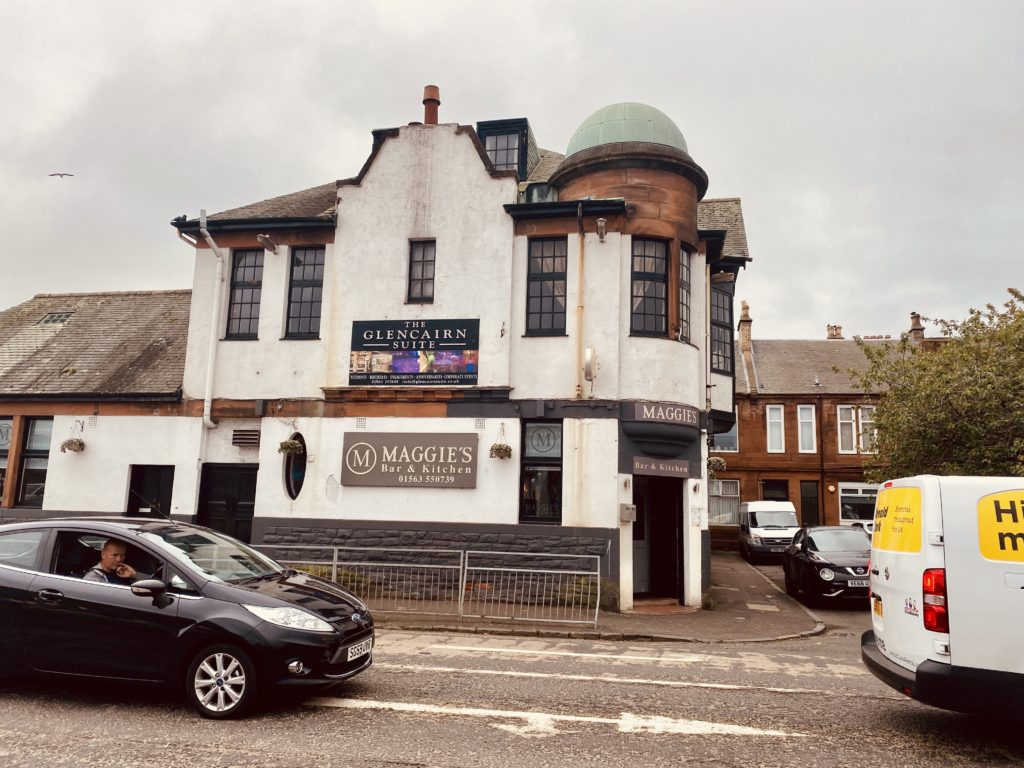 A welcoming colour scheme and a variety of seating arrangements.  This was the bar at the front, there were other rooms off of this with more seating and tables.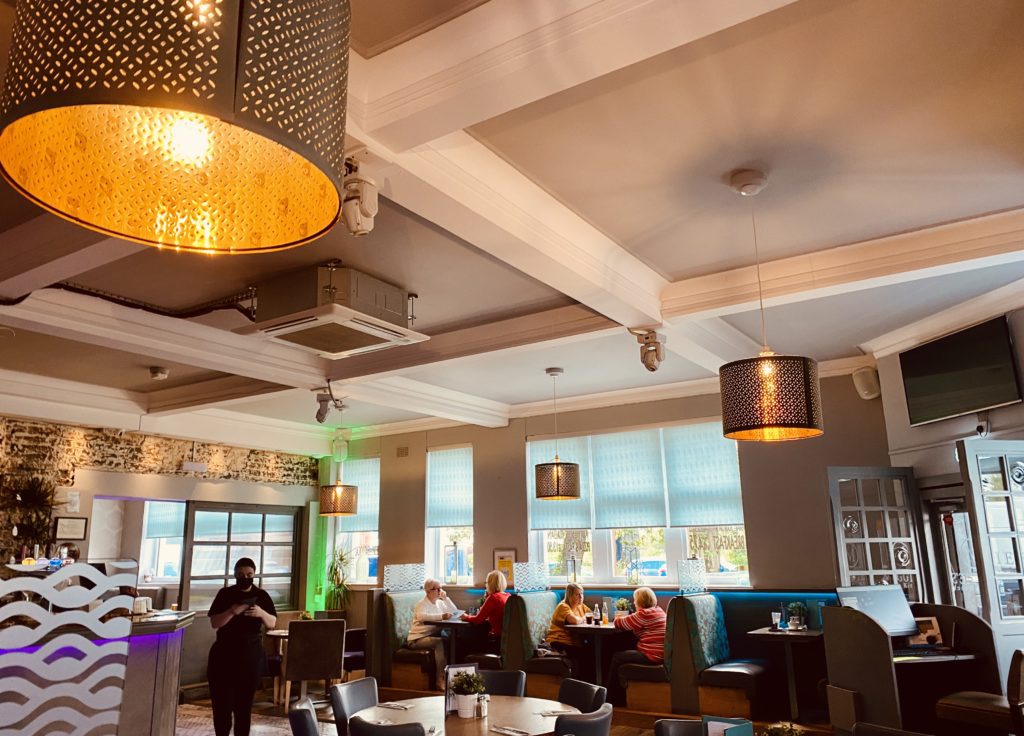 Maggies Bar and Kitchen Food Menu
A wide menu, which can be a worry at times, straight out the freezer?  The mother has been gasping for a real steak pie in a pub for weeks, so that was a given off the menu.  Mr C picked the fish and chips whilst I went off-kilter with cajun chicken crepes.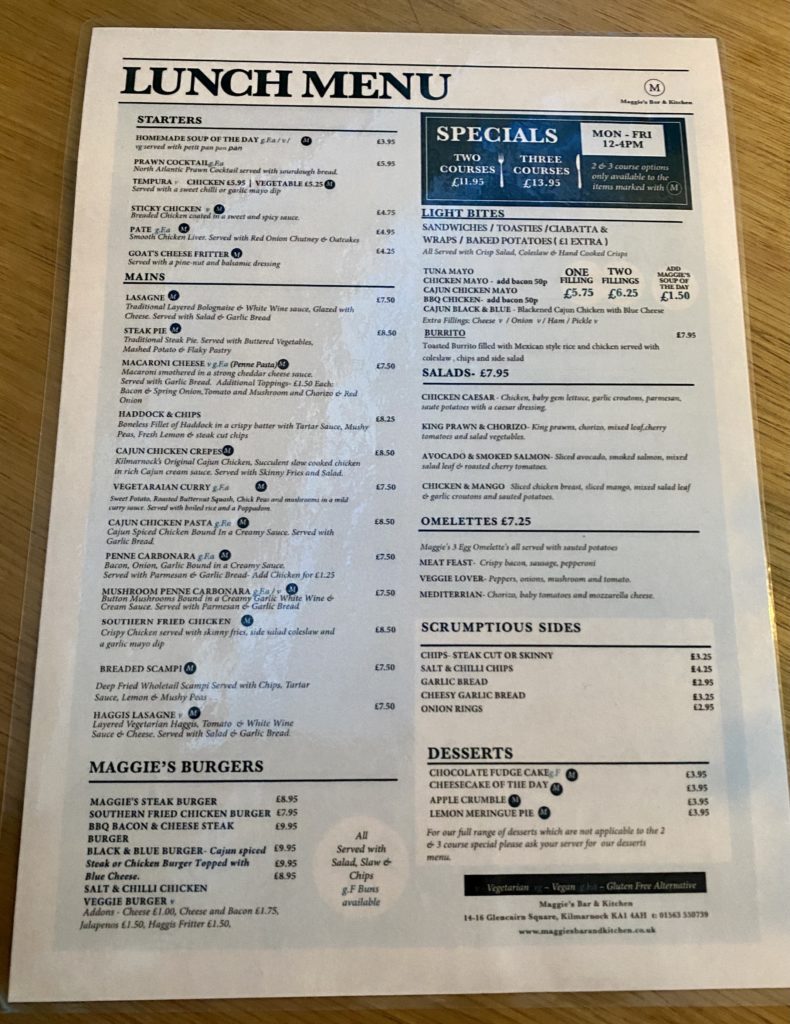 Maggies Bar and Kitchen Drinks Menu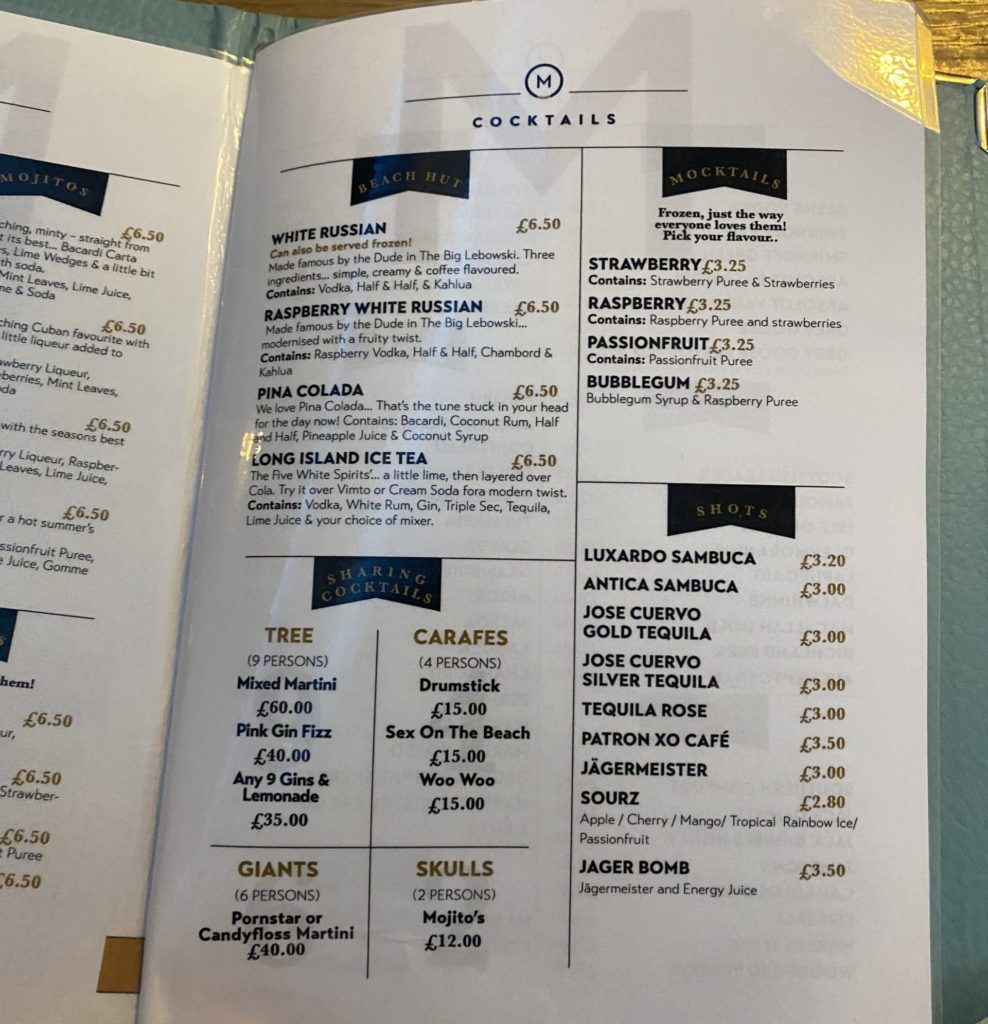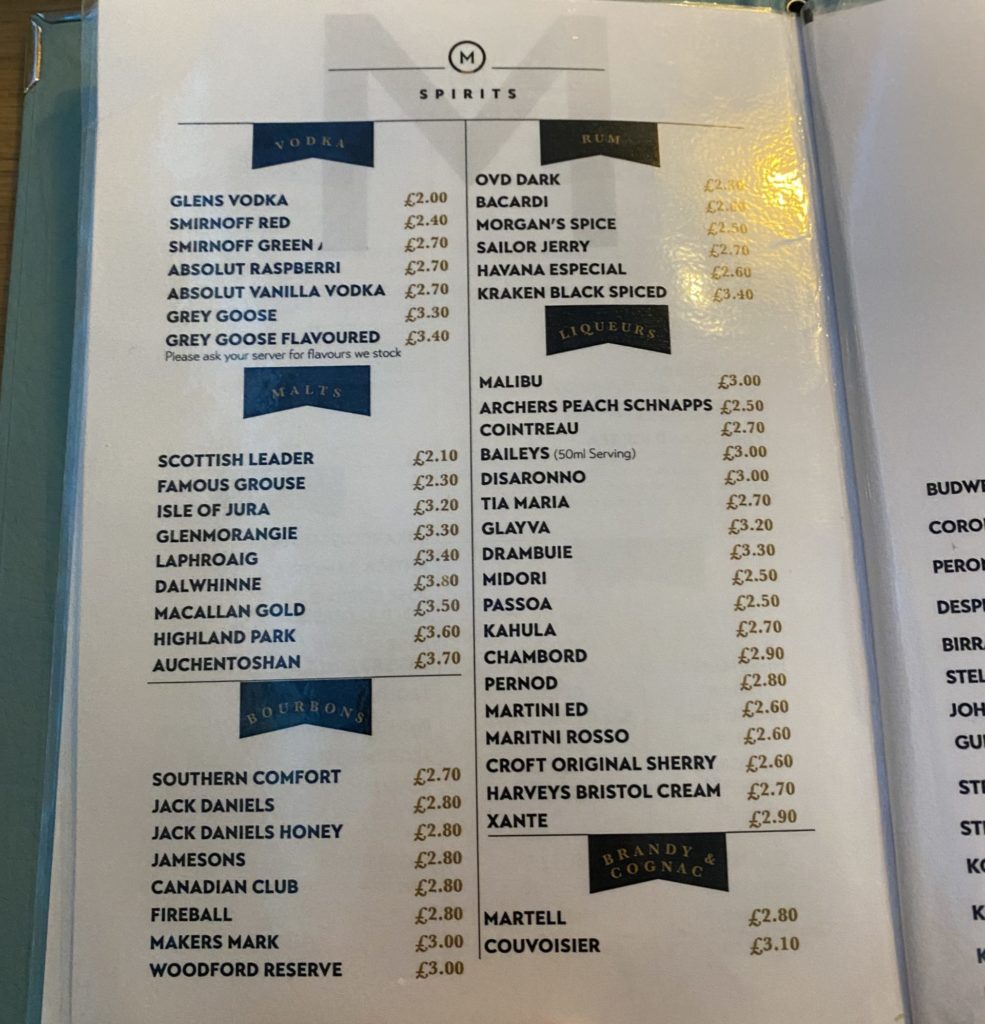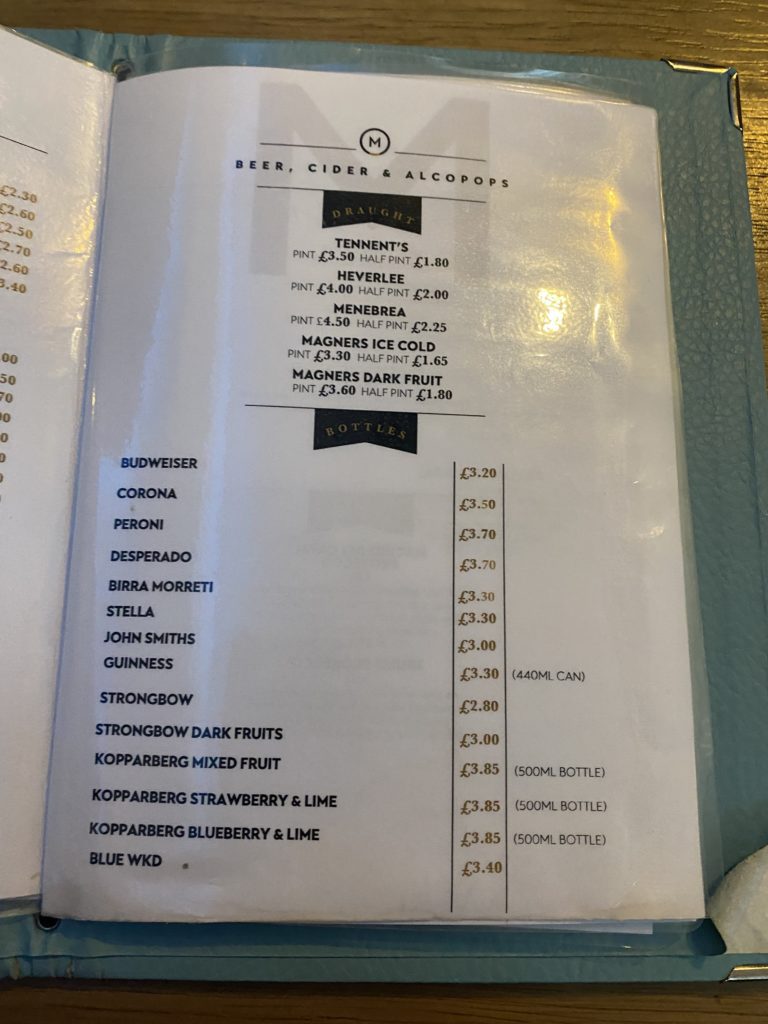 Food
The steak pie comes with chips or mash, and vegetables.
The mother was impressed with the ratio of steak to gravy and pastry.  Usually, there's a spoonful of steak… this was tender beef and lots of it.  Creamy mash and crispy vegetables as well. A happy mum.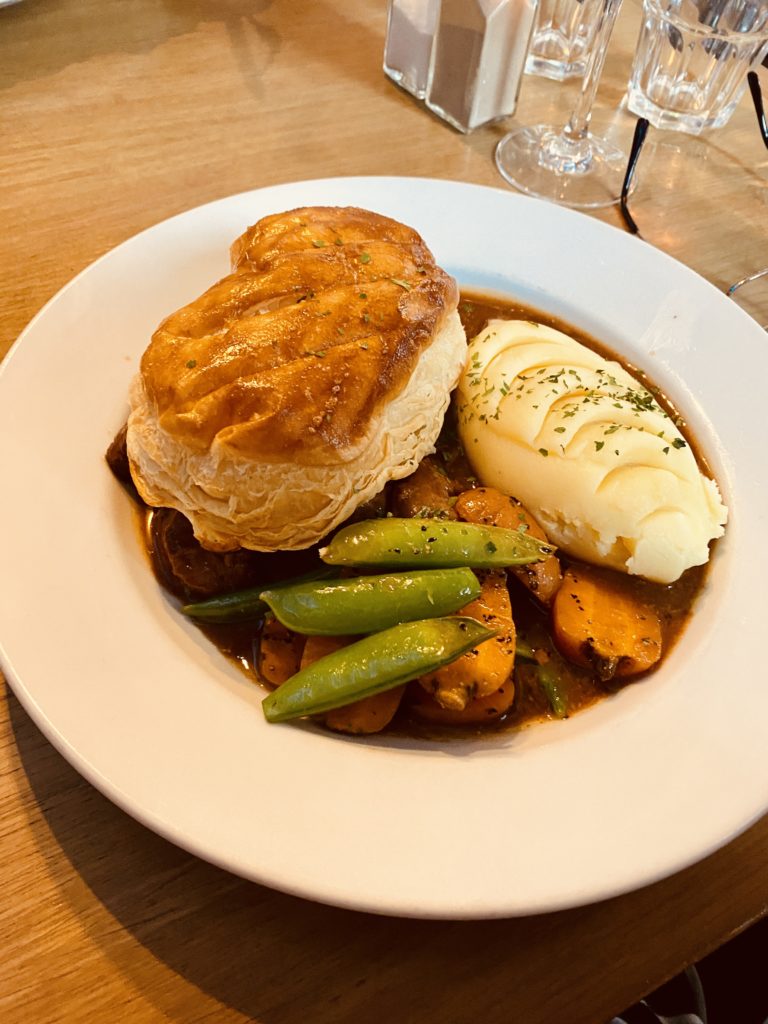 Cajun chicken crepes, or should we say crepe.  Two would have been good here.  A pleasantly tingly sauce covered the crepe which was filled with chicken.  It would have been good if the chicken had been chargrilled for some extra cajun -ness.
Mr C had the fish and chips, a crispy and light batter.  Good chunky chips and just the right size of portion for lunchtime.
Keep in touch
Find us on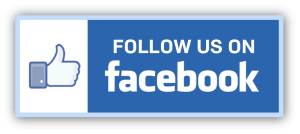 or say hello to our sister site which covers Glasgow and beyond!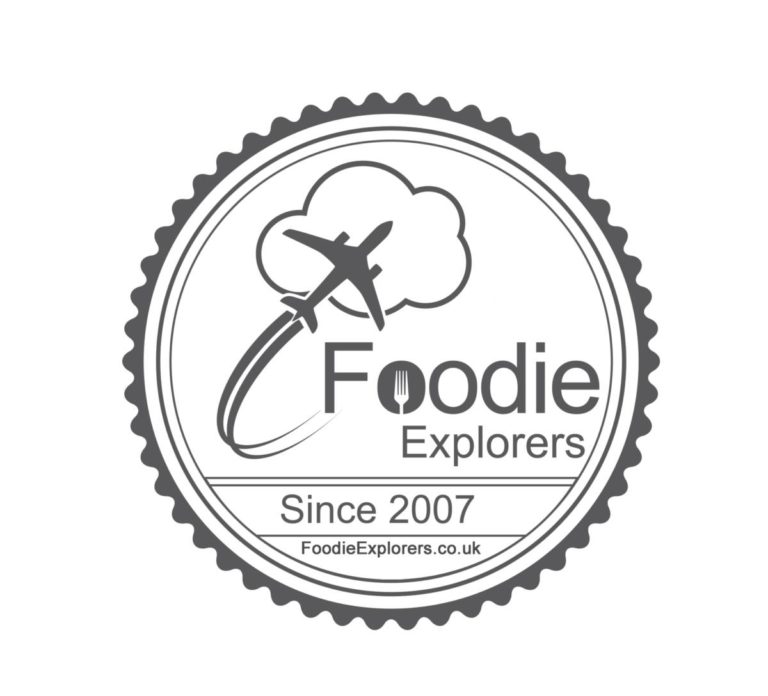 Verdict
Maggies Bar and Kitchen got the thumbs up from us.  It passed the toilet test as well, clean and tidy toilets.  The staff were friendly, the food tasty and the kind of place to meet the girls for a good few cocktails.
Where
Maggie's Bar & Kitchen
14-16 Glencairn Square
Kilmarnock
KA1 4AH
Hours
Mon – Thurs: 9am–10pm
Fri: 9 am–12 am
Sat: 9 am–12 am
Sun:9am–10pm
Transport