It had been a long time since we had visited or ordered food from Hooked in Mount Florida on Glasgow's Southside. A meh weather night alongside our local chip shop having now closed down meant an online order was placed.
We have always enjoyed the range of fish on offer, more than just the usual haddock. The online selection was poor this time, haddock or…haddock! The only difference now seems to be that you can choose traditional batter, tempura batter or panko breadcrumbs. We ordered scampi and a small haddock. Both with chips and a side of mac and cheese balls.
It took longer than we would have hoped for delivery, over an hour, so we were hungry.
Including delivery, this cost £26.
Overcooked scampi with average chips.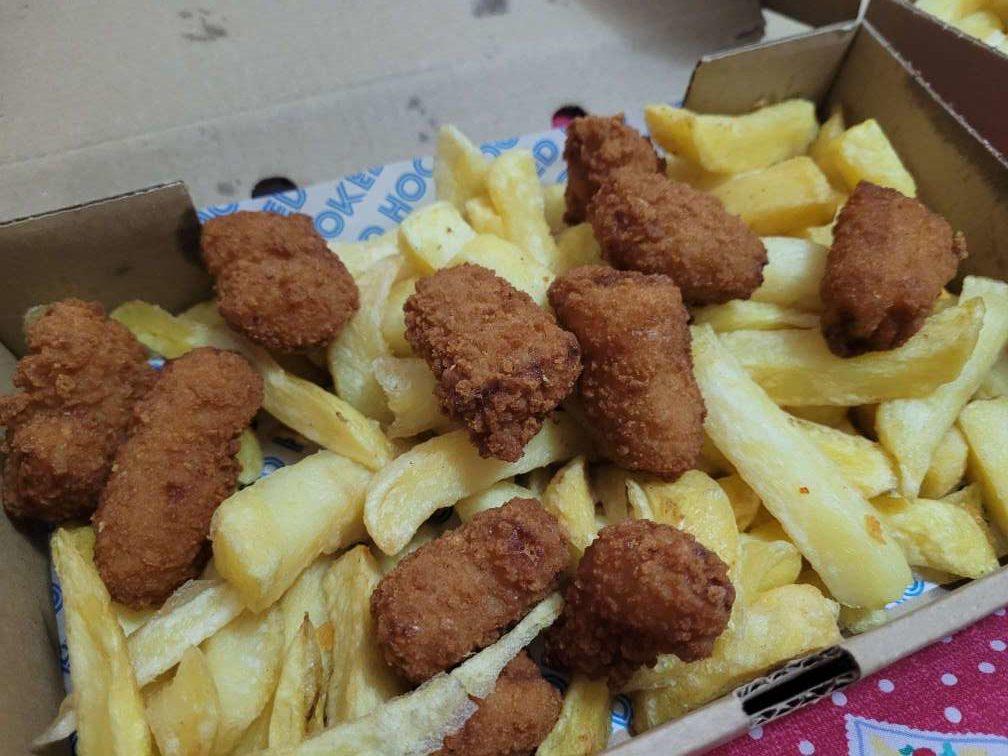 The haddock batter was just like a seasoned normal batter – not a tempura batter, it was too moist and thick for that. The fish inside was of average quality, OK but not gourmet as the image portrayed.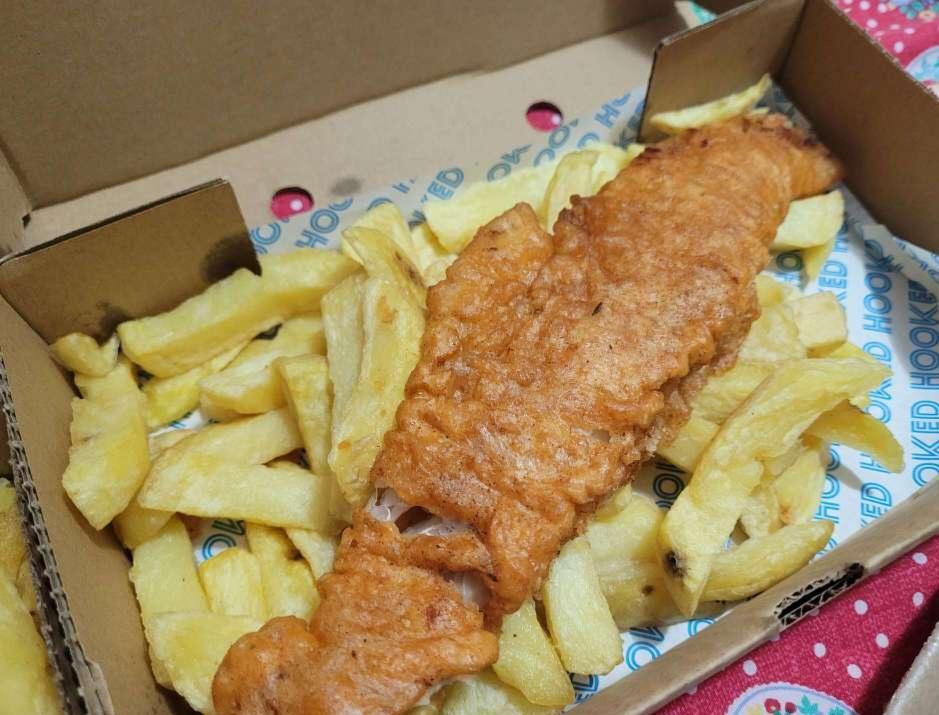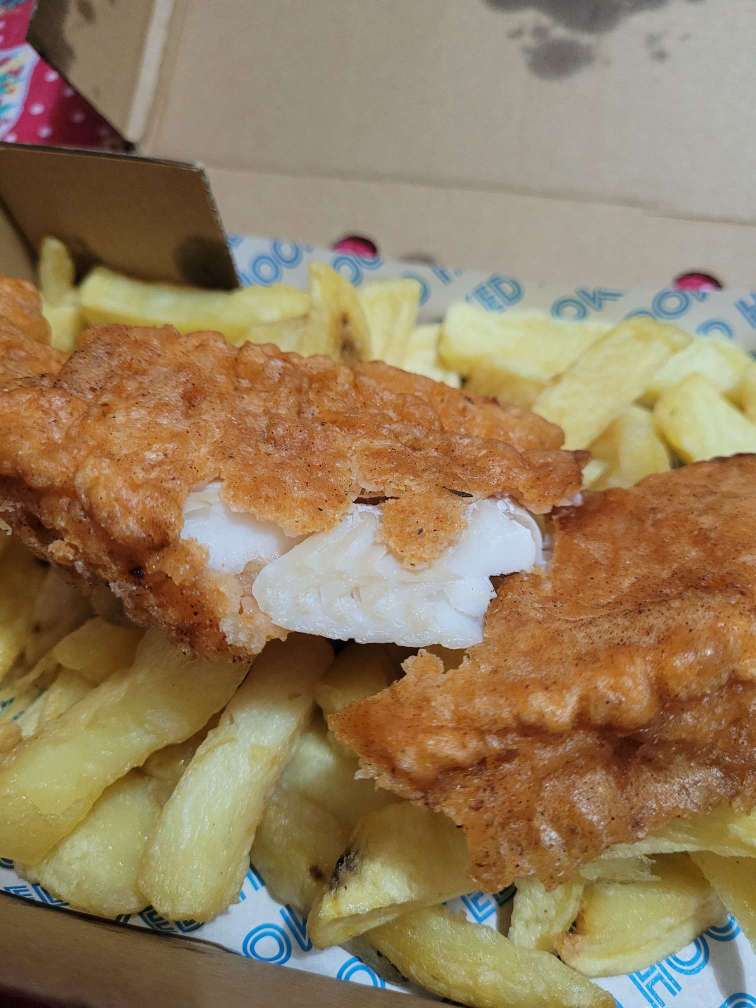 The only thing which raised a smile was the mac n cheese, and even this had burn spots. Good cheesy, pasta balls.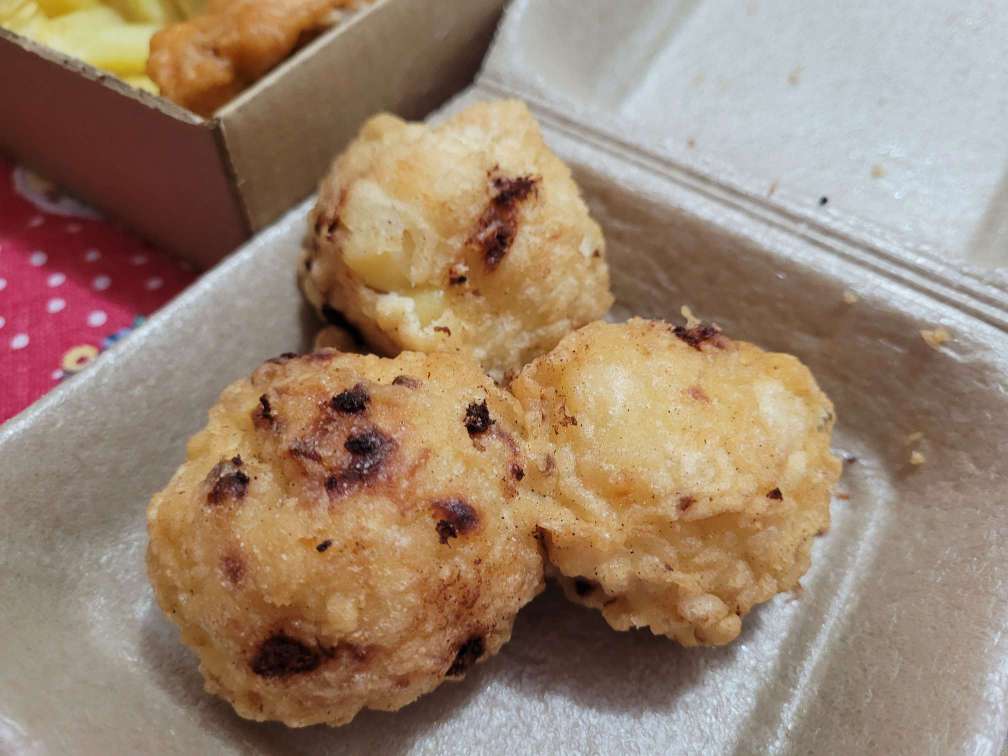 Verdict
Meh.
Where
Hooked, 1027 Cathcart Road, Glasgow G42 9XJ