From making music to making pizzas: How the pandemic saw Scottish DJs swap the studio for authentic Italian takeaway joint, Bangin' Pizza
The pandemic has caused many folks to rethink their income, and one area is the live music industry.   Stephen Kirkwood and Steven Galloni who head up Dumbarton's music and training business SKapade Studios took the opportunity to explore their passion outside of music and launch their own authentic pizza restaurant, Bangin' Pizza.
With the pandemic wiping out 90% of SKapade's business, Stephen, founder of the studios, saw a chance to delve into a whole new industry.
"The fundamentals in making good music and good pizza are the same," Stephen says. "We want to create a product we can stand behind and be proud of."

"The creative process for both is very similar as well in my opinion. Both need the right ingredients, the right proportions, and the expertise to create an excellent product. We look at our product as an art form – there's a personal story to it and that's why we love it!"
Inspired by old recipes that had been shared with them by Gal's grandmother, the two decided to bring the art of authentic Italian pizza crafting to their hometown of Dumbarton. Bangin' Pizza's small, close-knit team – which includes Stephen's mum Janet who lost her job of 43 years due to the pandemic.
Menu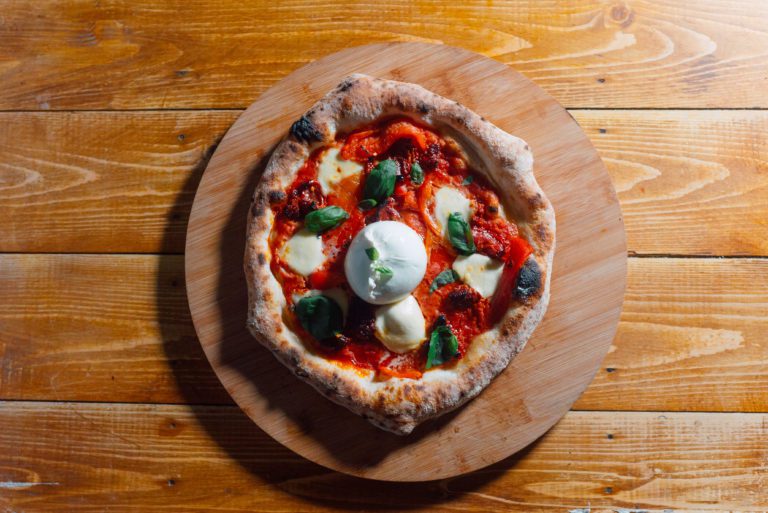 Where
Bangin' Pizza
15 Castlegreen Street,
Dumbarton
Transport
Click here for Traveline Scotland Journey Planner