Legendary Southside Brunch Spot
Brooklyn Cafe in Shawlands has a far-reaching reputation for its ice cream and empire biscuits. We were here for a hangover-curing brunch. Did it sort out our carb needs? read on!
If you are tempted by the Empire biscuits, or any other treats at the front door, to take home for later then get in quick.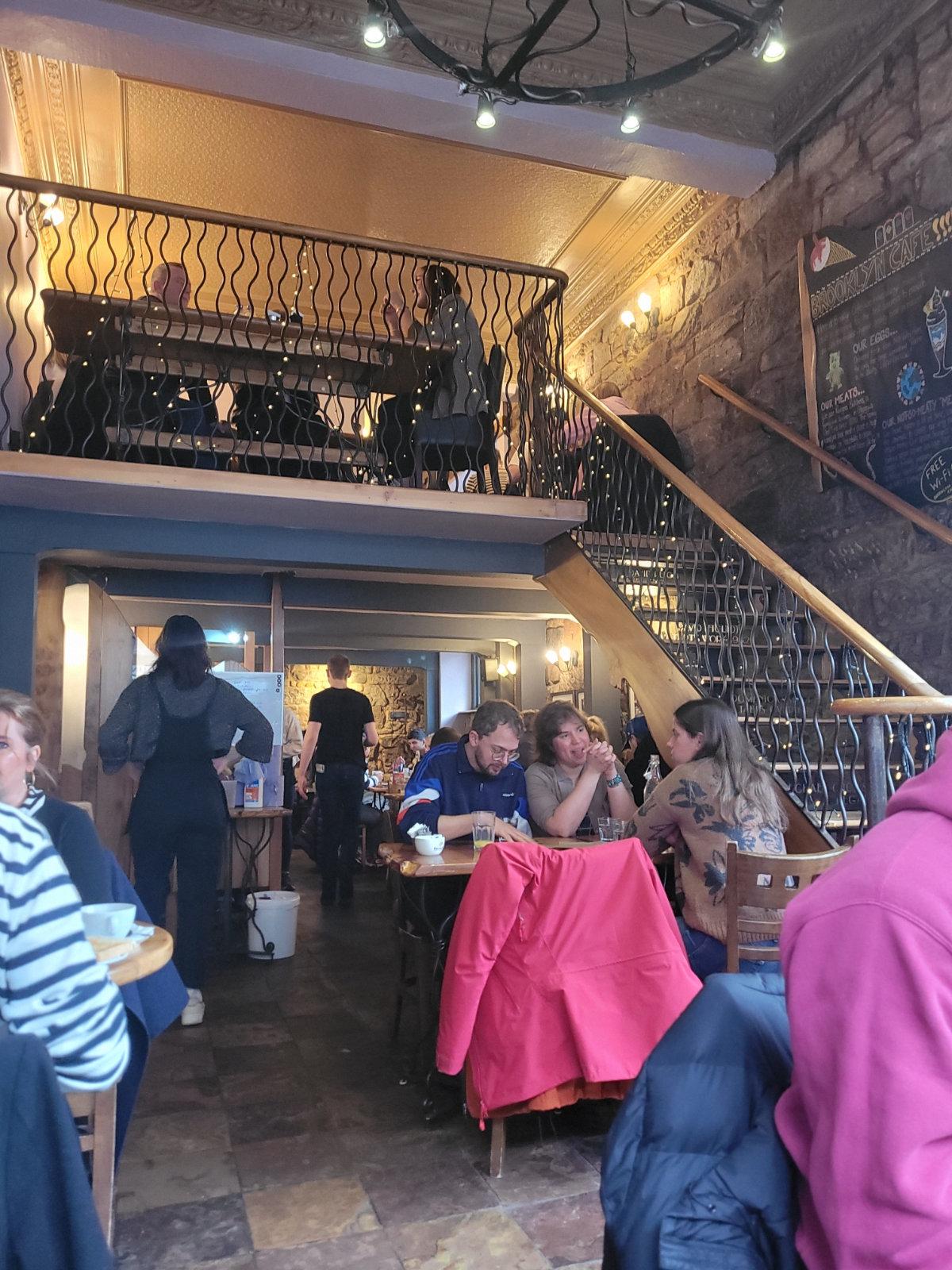 Menu
What we ate
A smooth coffee to start then onto the carbs! An all-day breakfast and Buffalo chicken grilled cheese sandwich.
All day breakfast – lorne sausage, bacon, egg, beans, potato scone, black pudding, fried bread, link sausage, toast and orange juice. There is a bigger breakfast on offer as well as a big and small vegan breakfast. This was enough to sort out the hangover, a balance of carbs and fats.
Buffalo grilled cheese sandwich – mozzarella cheese sandwich with buffalo pulled chicken and a blue cheese dip. All the grilled sandwiches are served with fries and slaw, upgrade to curly fries or sweet potato fries for £1. We stuck with the chunky chips, perfect for dipping into the thick blue cheese dip.
So good, we were ready to quit, until we were told about the heated caramel cake. Now caramel cake is awesome enough but melt that chocolate and add some ice cream mmmmm.
Verdict
There's a reason why Brooklyn Cafe has been here since 1931. Belly filling, tasty food served with some friendly chat. It's cosy inside which means it can get a bit hot and busy. The turnaround in the queue at the door was quick. Comfort food, served well. Thumbs up
Where
Brooklyn Cafe, 21-23 Minard Rd, Glasgow G41 2HR