Sweet Tacos, Cookies, NY Rolls and large Macarons
Glasgow bakery Valaria, on Byres Road, has revealed a new range of sweet baked goods for Summer.
The new summer-inspired collection includes new NY Rolls and Eclairs and all-new sweet Tacos.
Flavours include Mango & Passion Fruit Taco – Sablé, Mango, Passionfruit, Almond, Italian Meringue; Raspberry & Coconut Taco – Sablé, Raspberry, Almond, Coconut, Buttercream; Strawberry & Custard Taco  – Sablé, Strawberry, Buttercream and a Millionaire Taco – Sablé, Valrhona 64% Manjari Dark Chocolate, Salted and Caramel Cream. 

VALARIA's Executive pastry chef David Lilley said; 

"We're sweetening up summer with the launch of a line of treats and desserts that will provide customers with refreshing options during the hotter days. As we broaden our seasonal menu to include tastes we know our consumers want at this time of year, we remain committed to offering flavour-forward desserts and beverage options prepared with high-quality ingredients and creative innovation."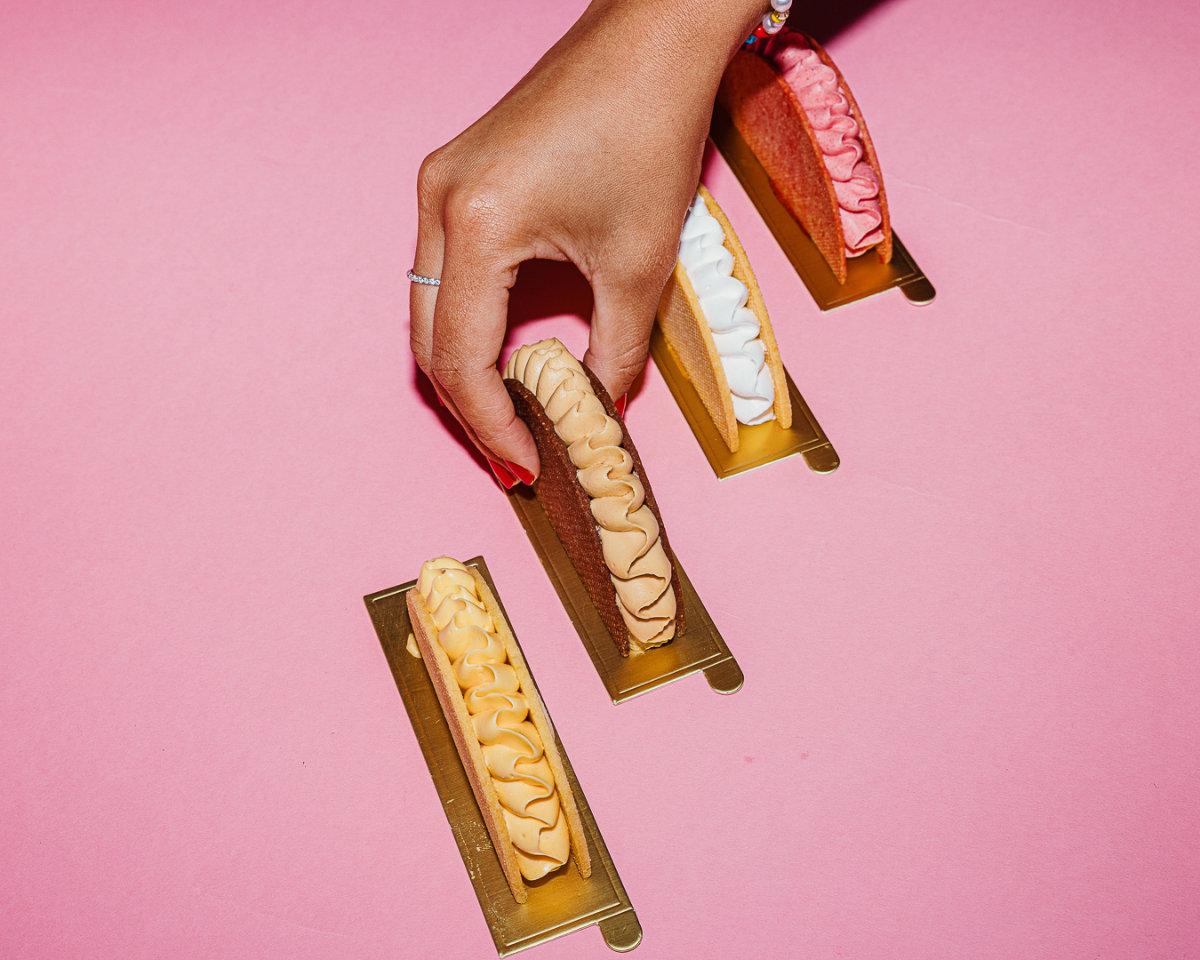 The patisserie is open 7 days per week; Sunday – Wednesday from 9 am – 6 pm; Thursday – Saturday 9 am – 8 pm. 

Please visit www.valaria.co to learn more