This article first appeared in Foodie Explorers Blog
Unalome by Graeme Cheevers has opened in Glasgow's Finnieston. We booked a table as soon as they were released to see if Chef Cheevers' food was as good as we remembered when we visited Martin Wishart at Loch Lomond in 2016 when he was head chef there.
We had much to be excited about as Cheevers won Michelin stars whilst at Martin Wishart at Loch Lomond and then the Isle of Eriska Hotel & Spa near Oban (which we visited only a few weeks earlier) but will he carry that tradition into Glasgow?
First of all, what's the name all about? The word 'Unalome' is the name given to the symbol which represents the path to enlightenment in the Buddhist culture. The spirals are meant to symbolize the twists and turns in life, and the straight lines the moment one reaches enlightenment or peace and harmony.
Unalome fills the space vacated by Jak O'Donnell's Sisters restaurant where we had many a fab meal and inside the decor has changed somewhat, now with calming, pastel shades of green and pink, warmth coming from the stunning wooden floor and accents of colour throughout. The lighting has a sort of 1960s or '70s vision of the future about them. Burnished bronze runs as a theme from side plates, to the tea set and even the fire extinguisher holder!

The toilets have a '70s vibe as well with fluted wooden panels. Another bronze note carried through into the toilets is the hammered door handles. The kitchen is open plan so you can watch the chefs at work.
Menu
The menus available during our lunchtime visit were a 3-course la carte at £60 per person; a cut-down 3-course lunch menu featuring some A la carte elements for £30; and a tasting menu for £70, which is also available in a meat-free version.
We decided to test out the cheaper lunch menu first.
Food
Some canapés arrived and quite a selection, presented in various ways (the big one reminds Mr Foodie of the Glaswegin bottles). These were smoked salmon mouse on a cucumber meringue with dill radish (light, fishy bites); Spiced cannele with liver and preserved lemon (umami and citrus.), and broad bean tart with feta (light and cheesy).
Next up sourdough bread & butter. Regular readers will know about our bread and butter theory. Will it hold here?
Oh yes! Malty bread with a chewy crust served alongside smooth and light whipped butter. We wanted seconds, thirds and maybe all the loaves in the oven!
Starters
Chicken liver mousse with bitter leaves & toasted brioche. This was an exceptionally smooth and light chicken liver mousse with a chunky slice of brioche. Perfect for summer.
Roasted North Sea Squid with roasted cauliflower & seaweed butter sauce. We've not had squid this tender for a long time. The knife just slid through it, so not rubbery at all. The slices of cauliflower with the roasted cauliflower made for interesting tastes and textures.
Main Courses
Spiced Goosnargh Duck with beetroot, raspberry and red endive. Earthy and flavoursome. Some really meaty duck – the smaller piece was duck confit so very savoury with a tart fruitiness from the raspberry and beetroot.
Fillet of North Sea Hake with peas, samphire & Jersey Royal potatoes. Perfectly cooked fish and potatoes. Mrs Foodie hates an undercooked potato and this was spot on. Waxy potatoes too, so ideal for a better match for the flakes of hake.
We worked in a cheeky extra course of cheese. Like a magician wheeling out their tricks, this cheese trolley reminded us of a magician's sawing the assistant in half box. Is this what happens if you don't pay your bill?
The Selection of cheeses included a particularly gooey Baron Bigod. Special mention for the lovely oatcakes. Sadly no frozen grapes like we had at the Isle of Eriska a few weeks ago.
Another cheeky one, this time a pre-dessert bonus course of fresh Angus strawberries with strawberry foam and pistachio ice cream. The perks of making it in on the first few days of service. ❤️
Desserts

Michel Cluizel "Kayambe" 72% Warm Chocolate Mousse with ras el hanout & tulameen raspberry. Like chocolate soup – chocolate and raspberry are always a winning combo in our book.
Citrus Fruit Cream & Knochraich Farm Yoghurt with sable biscuit, lime, coriander & galangal. Fresh and cleansing but with a luxurious creaminess.
A pot of tea, flat white and petit fours. The Birchall tea which was brewed to perfection, a good strong cuppa. Petit fours included a soft truffle (as in tuber/fungi) fudge and Laphroaig chocolates and the ones we like to call astrobelts (imagine if they were!) Ok, they were a fruit jelly wheel.
Verdict
Absolutely exceptional. All the courses were fantastic and showed off a great variety of dishes on striking crockery. Service was faultless too, even though we visited on the first day they were allowed to serve alcohol and only their third day of service there was nothing to suggest that this was a new restaurant finding its feet, everything flowed really well. Unalome by Graeme Cheevers also passed the bread and butter test with flying colours. We left the restaurant feeling happy, full and positive for the future – we are cautiously optimistic that by this time next year Glasgow will have 2 Michelin stars because if anything Unalome will get even better over time. We ate at Graeme Cheevers' former restaurant at the Isle of Eriska hotel just a few weeks before and then we finally visited the Kitchin a few days later and this meal was the best of the three, and so far it's also our best meal of 2021. We are already looking forward to returning with family. Our only niggle is that the drinks are on the pricey side, one of our 125ml wines was £15 (look out for the £4k+ bottle on the menu!) and tea and coffee are charged at £5.50 though you do get some lovely petit fours (and the tea was a lot better than at The Kitchin). Toilets also passed the test though we suspect the little bins will be too small to cope with used paper towels during a busy service.
TL;DR
+ Smart but relaxed restaurant
+ Michelin-star quality food
+ Excellent service
+ Toilets clean and tidy
Where
Unalome by Graeme Cheevers
36 Kelvingrove St,
Finnieston,
Glasgow
G3 7RZ
Transport
Click here for Traveline Scotland Journey Planner
Reservations
Unalome by Graeme Cheevers Website
0141 501 0553
Opening Hours
Wednesday – Sunday
12pm – 2.30pm & 5.30pm – late
Accessibility
Steep staircase to entrance.
LET'S CONNECT!
Find us on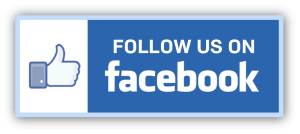 or say hello to our sister site which covers Glasgow and beyond!