Seafood and Burgers in Glasgow City Centre
JoJo Macs has opened at the corner of Renfield Street and St Vincent Street where Bread Meats Bread was. Myself and the Colonel popped in for lunch.
Menu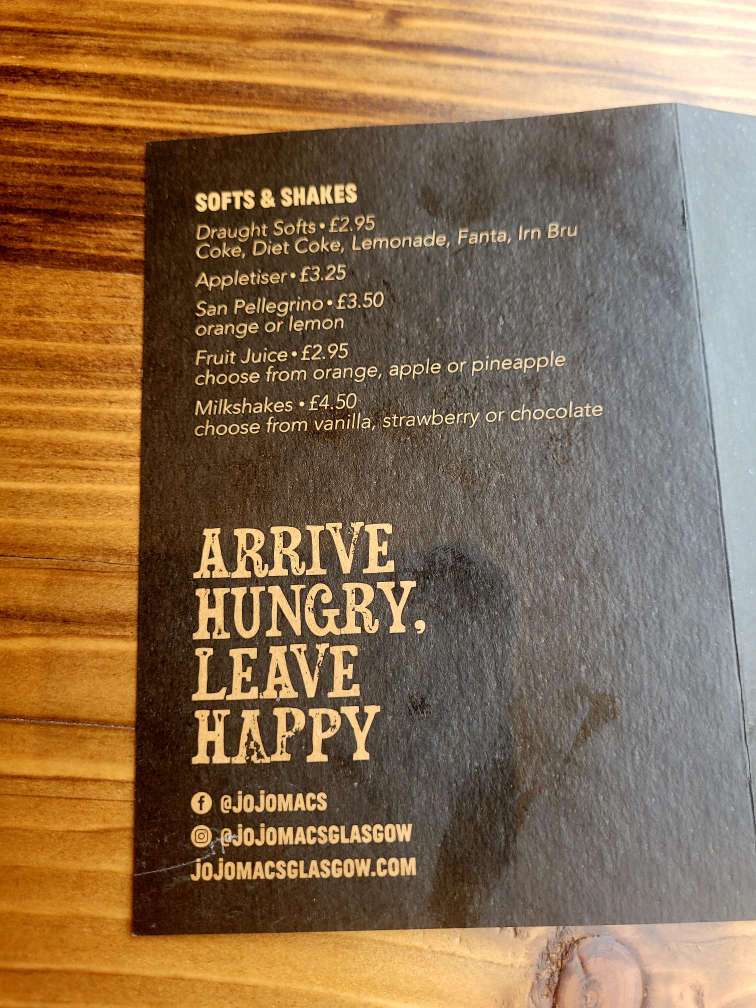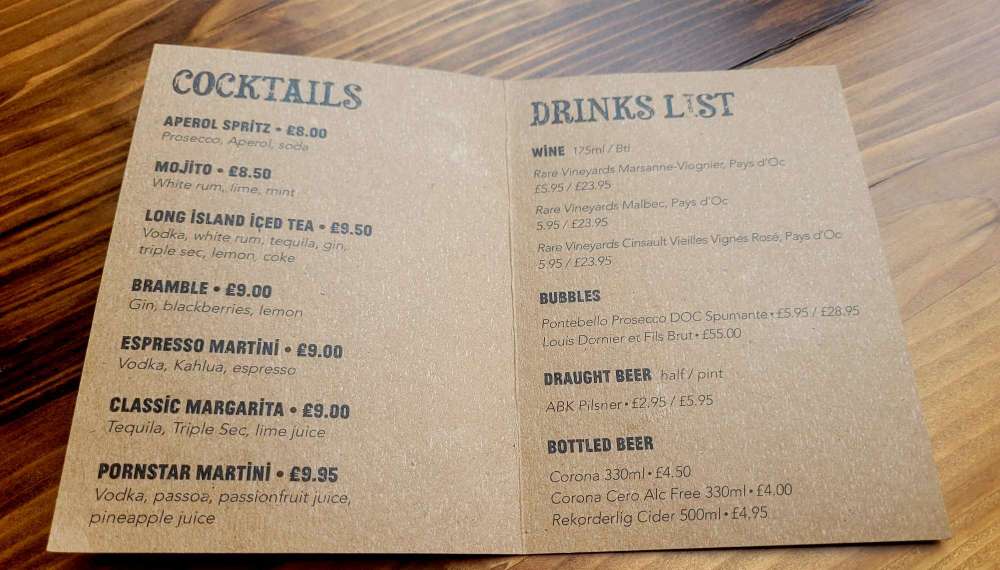 What we ate
We ordered from the £7.95 burger and fries menu which runs until 4pm.
The Colonel had the cheeseburger. Burger was a little dry, it definitely needed the sauce. I honestly didn't notice the cheese, so it can't have been too flavourful. Good at the lunch deal level but for full price you'd expect something more special. The chips were the same as every other place serves.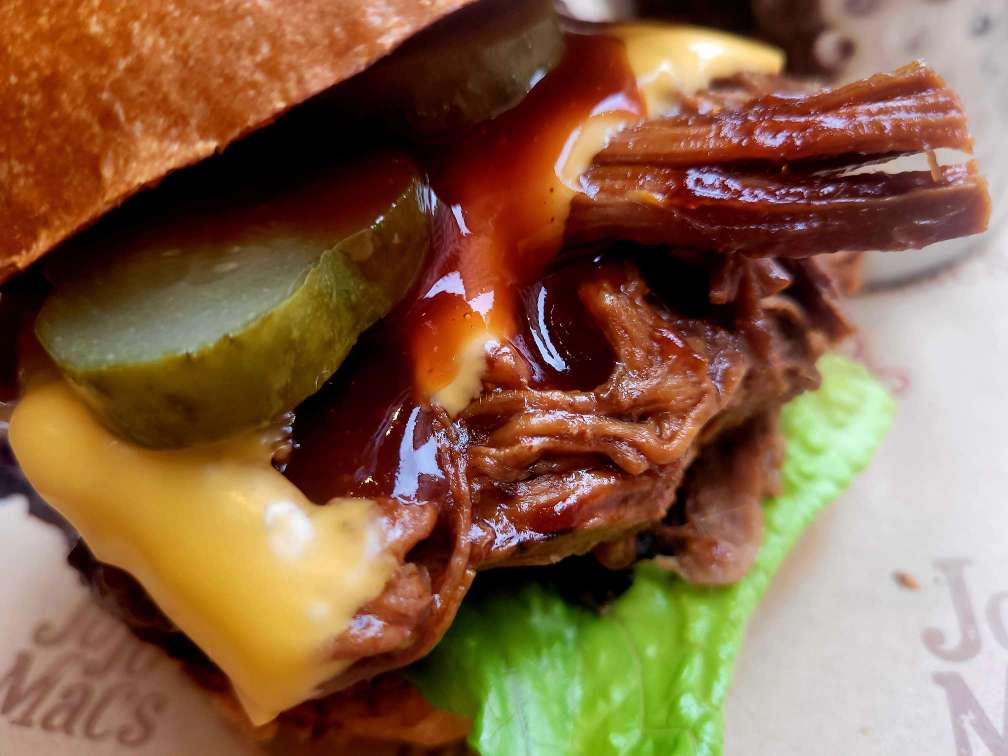 I picked the beef brisket, which is pulled brisket, bone marrow mayo (couldn't tell you that), lettuce, beef tomato and American cheese. Lots of BBQ sauce here coating the meat. Good big chunks with some crispy bits. Crunchy gherkins as well.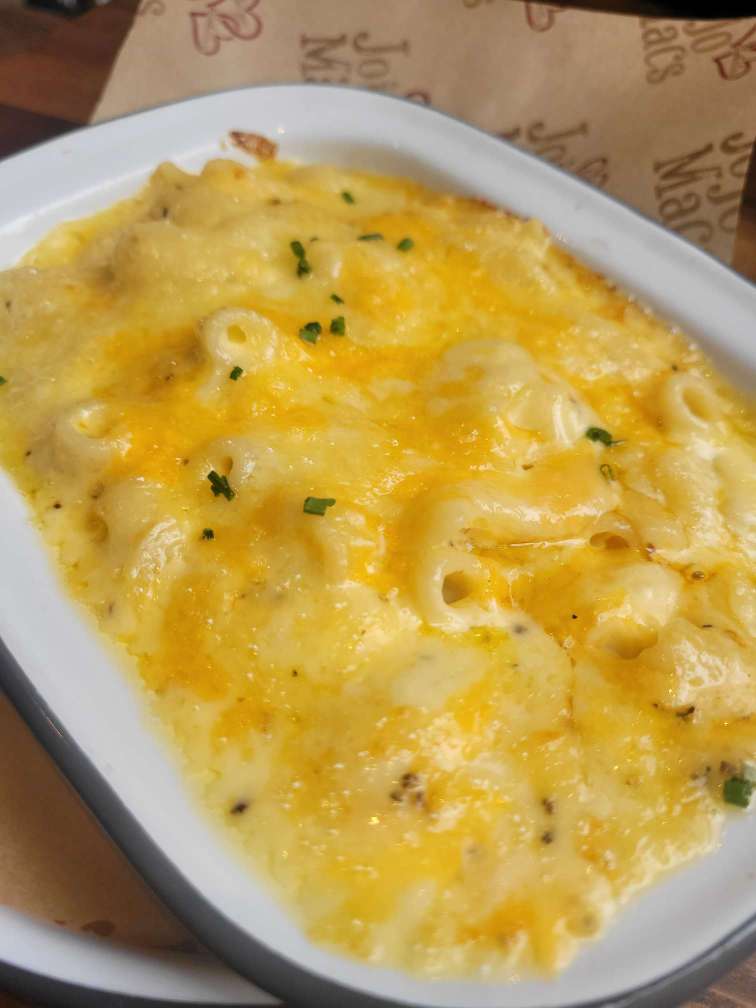 We shared macaroni and cheese as an extra to the lunch deal, as well its mac and cheese!
Thick creamy sauce with lots of cheese on top. Could be cheesier as always with macaroni cheese. Lots of black pepper in there.
Verdict
👍
For our lunch time deal visit we were impressed. A good deal for the lunch time price point, however paying full price for the same later…we aren't so sure.
Service was quick and friendly.
Where
JoJo Macs, 104 St Vincent Street, Glasgow, G2 5UB
Opening Hours
Sunday to Thursday 11:30 – 10:30pm, Friday and Saturday 11:30 – 11pm.