A piece of Downton Abbey in Glasgow
Pollok House is only three miles away from Glasgow City Centre but is surrounded by grounds that even after a lifetime of exploring, I still haven't covered all of it! It is beside the M77 motorway and has two railway stations within easy reach, plus a bus stop right outside Pollok Park. There is a courtesy bus that loops around the estate serving both Pollok House and the Burrell Collection.
Pollok House and the Pollok Country Park can be found in Outlander – the fictional Castle Leoch is set here and the park stood in for the French countryside that the characters travel through between Le Havre and Paris in Season 2.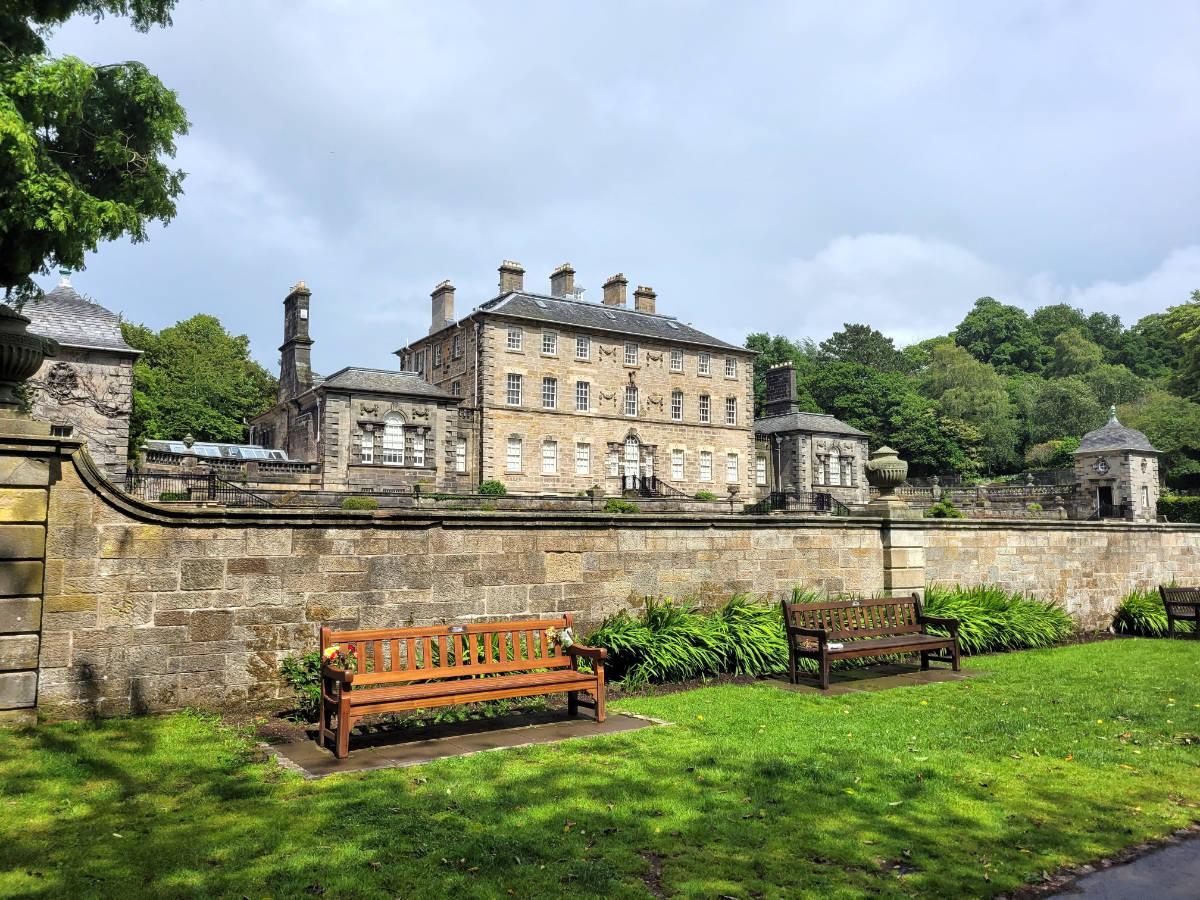 A brief history of the Maxwell family
Originally a Saxon family, the family moved from England to the Borders and from there ended up in the Glasgow area in the 13th Century. Successive Lairds were Knights until 1630 when Sir John Maxwell become a Baronet. The present Pollok House was commenced in 1747 and completed in 1752. The Baronetcy continued until 1865 when Sir John Maxwell died and the Baronetcy was transferred to William Stirling of Kier. However, in order to take the title, he had to become Sir William Stirling Maxwell.
Sir William Stirling Maxwell was a Conservative MP for Perth and enjoyed collecting Spanish Art. So much so that he wrote three volumes, aged 30, which can be seen in Pollok House library. His collection of Spanish art was split between his sons, some can be still seen at Pollok House (El Greco and Goya) with the Spanish drawings now at Courtauld Gallery in London. His son, Sir John Stirling Maxwell took over the Baronetcy in 13,000 acres including present-day Nitshill, Newlands, Pollokshields, Maxwell Park and Pollok. In 1931, Sir John Stirling Maxwell was co-founder of the National Trust for Scotland. The meeting to set this up was held in the Cedar Room. He died in 1956. His daughter, Dame Anne Macdonald Maxwell, gifted the house, the collection and 361 acres of land to the City of Glasgow.
In 1998, the management of Pollok House was passed to National Trust for Scotland. The Maxwell family still have private accommodation within Pollok House.
Inside Pollok House
Pollok House was originally built in 1752 and extended by Rowand Anderson. Inside you will be able to wander around the entrance hall, drawing room, dining room, library, cedar room, print room and main corridor as well as the basement which houses the on-site cafe as well as what was the servants' areas.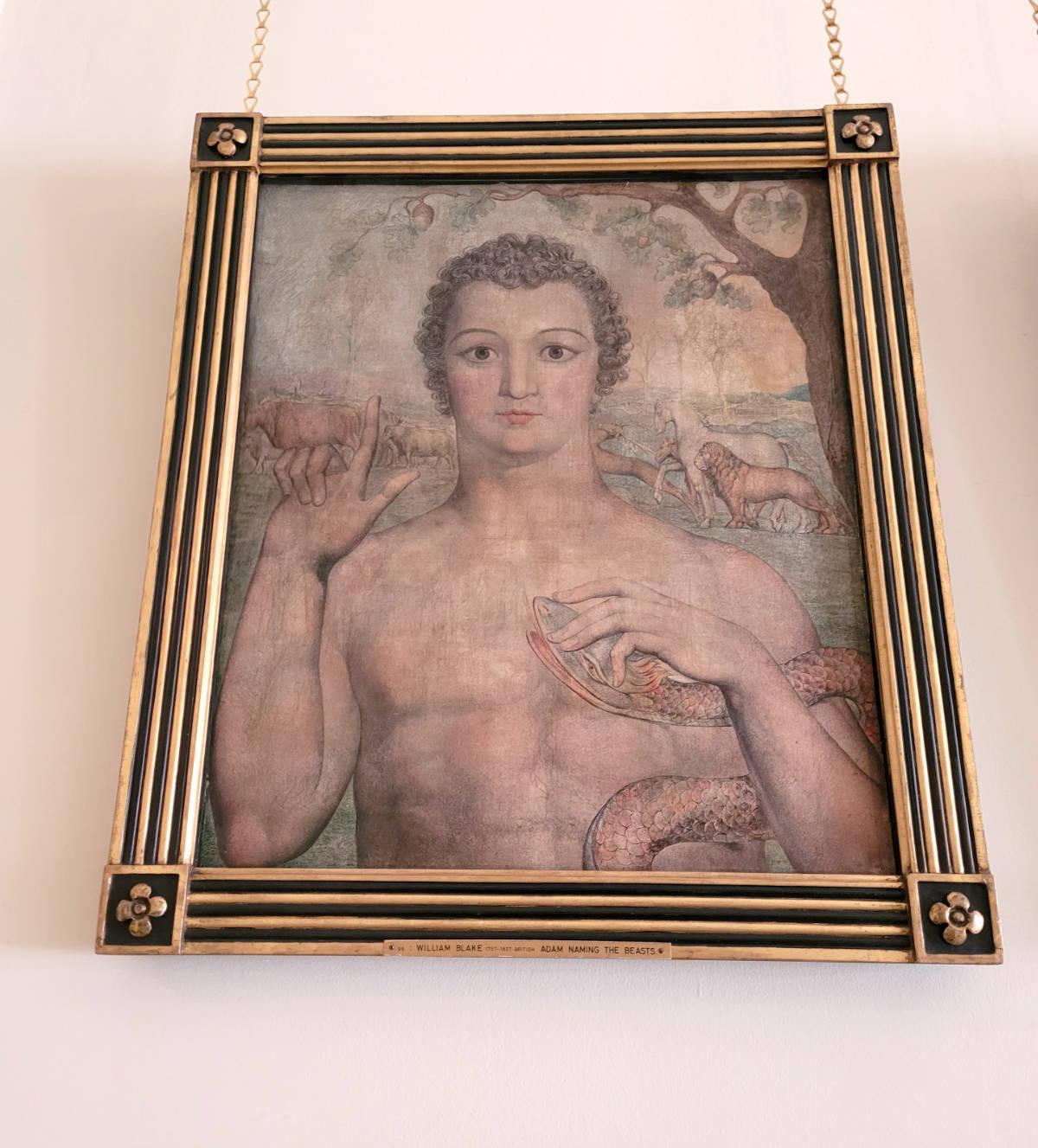 If you are hungry you can pre-book afternoon tea (click here for our post) or visit the on-site cafe in the basement.
Pollok Park
Entry to Pollok Park is free. For more information about Pollok Country Park, please click here.
Pre-booking
Pre-book a ticket to ensure entry.
Book your tour time for Pollok House
Parking
Glasgow City Council have introduced parking charges in Pollok Country Park. National Trust for Scotland members visiting Pollok House can continue to park for free at the Riverside car park, which is adjacent to the property.
However, members need to go to reception at Pollok House and show their membership card in order to receive a special parking ticket to display in the windscreen of their vehicle. Existing arrangements for vehicles displaying Blue Badges remain.
Pollok Park main car park beside the Burrell Collection has parking charges. 10 am–6 pm , Monday to Sunday – £2.50 for 4 hours or £4.50 for all day.
Opening times
Tearoom
3 Jan–30 Dec, daily, 10.00–16.00 (last orders 15.30)
Pollok House
3 Jan–9 Mar, Fri–Sun, 10.00–16.00 (last entry 15.30)
10 Mar–31 Mar, Thu–Mon, 10.00–16.00 (last entry 15.30)
1 Apr–31 Oct, daily, 10.00–16.30 (last entry 16.00)
1 Nov–24 Dec, Fri–Sun, 10.00–16.00 (last entry 15.30)
Entry price
Adult £8.50
Family £20.50
One adult family £14.00
Concession £6.00
Click here to join National Trust for Scotland online.
Getting there
Pollok House, Pollok Country Park, 2060 Pollokshaws Road, Glasgow, G43
Pollok House is in the middle of Pollok Country Park, approximately 1 mile from each entrance. There is a courtesy bus available to transport around the park.
By car: Exit at Junction 1 of the M77.
By train: Take the train from Glasgow Central to Pollokshaws West (approx. 10 mins). Turn left when leaving the station.