Who is Oscar?
It says on the wall, and after spending brunch with him, we still don't know. Another cheeky Itison deal, they are handy for trying out a new place. This one was for two brunches, so we treated ourselves to a leisurely Friday afternoon brunch.
Oscar Bar and Kitchen has been in Shawlands a while now, years back it was a Blue Lagoon chip shop, thankfully it looks a lot nicer now, but how is the food? read on!
Inside there are booths, tables and a few perch tables for we presume the wine bar vibe later on.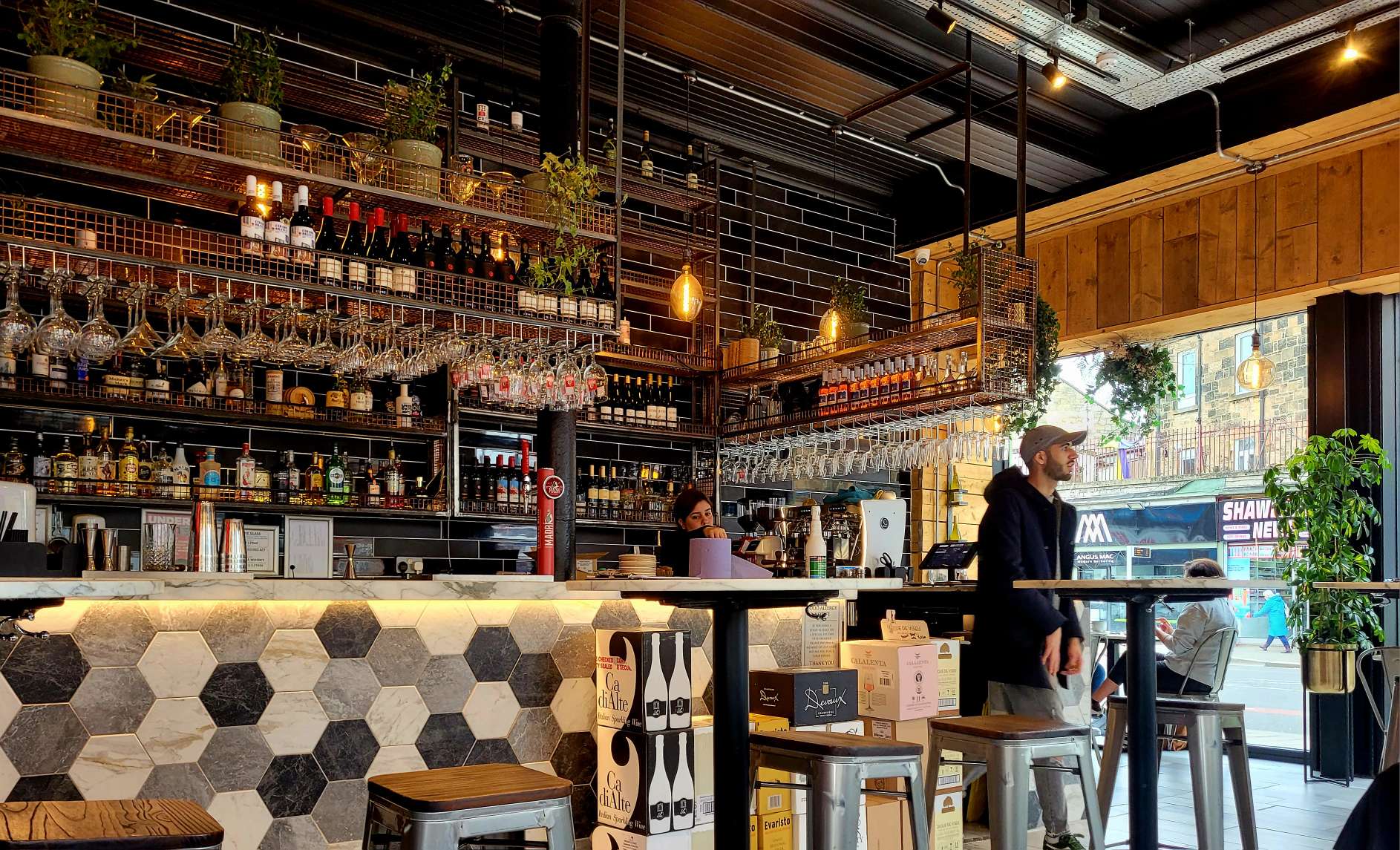 Menu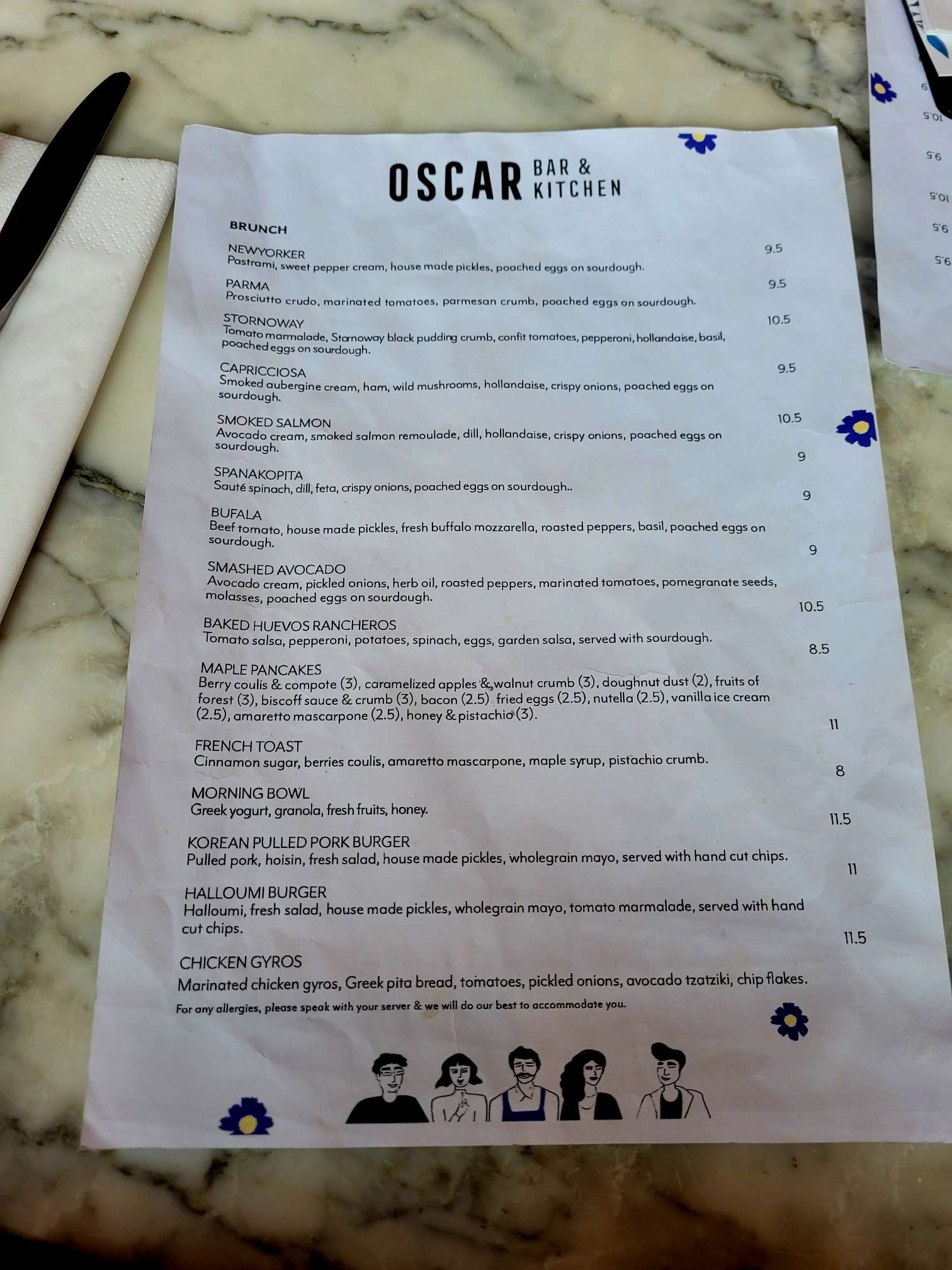 Halloumi Burger – halloumi, fresh salad, house-made pickles, wholegrain mayo, tomato marmalade and served with hand-cut chips. There seems to be a salad shortage in the kitchen, the dinkiest piece of greenery – at least the tomato was there. Pity the same couldn't be said about the wholegrain mayo (assuming a mustard mayo, tasted just like normal mayo to me) and the tomato marmalade – think it was still in the kitchen…. The slices of halloumi were perfect – now if only it had some tomato marmalade of wholegrain mustard mayo to give it some oomph. Fluffy chunky chips as well, just what was needed to give me a carb cuddle.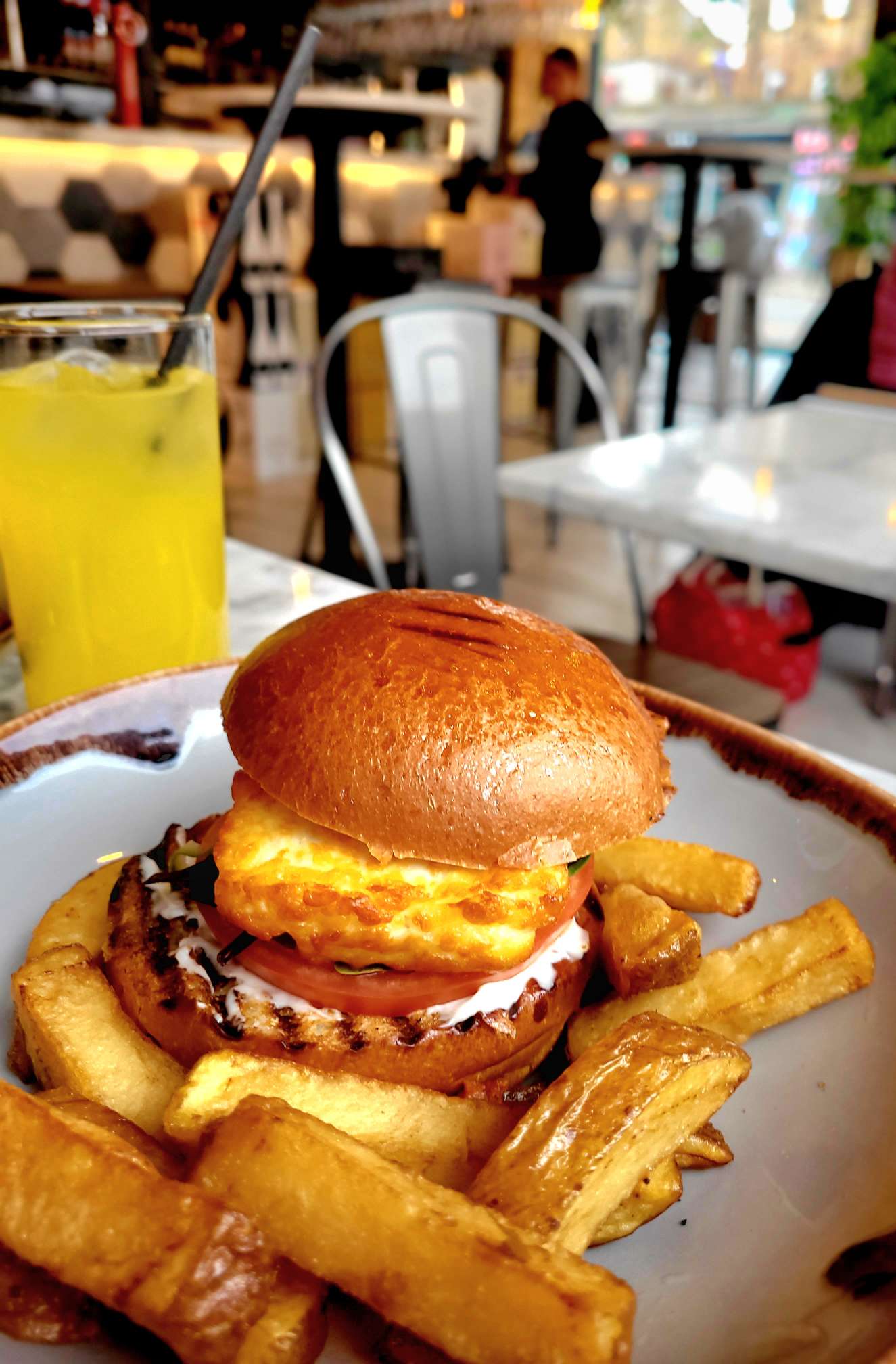 Korean pulled pork burger for Mark. Pulled pork, hoisin, fresh salad, homemade pickles, wholegrain mayo, served with hand-cut chips. That mayo got lost again…as did the pickles… A large dollop of hoisin flavoured pulled pork – unsure why the burger is then labelled as Korean, no gochujang spice here but Cantonese hoisin.
Verdict
The halloumi burger was the winner here. Big chunks of halloumi were freshly cooked and the chips were fluffy and filling. Filled bellies and relaxing, friendly service.
Where
Oscar Bar & Kitchen, 1 Kilmarnock Road, Shawlands, Glasgow, G41 3YN