Southeast Asian-inspired dishes in Glasgow
Mamasan Bar & Brasserie has curated a brand-new collection of beautiful dishes to launch an all-new à la carte menu available now at their restaurant on Ingram Street in Glasgow city centre.
The new à la carte menu boasts a fantastic array of Southeast Asian-inspired dishes, curated by Mamasan's new Head Chef, Jason Tuddenham. Originally from Liverpool, Tuddenham started his career in London before making the move back to Merseyside in 2021, where he held the Head Chef position at Six By Nico for two years. Jason is set to head up both Mamasan Liverpool and Mamasan Glasgow until 2023.
New starters on the menu include the Coal Roasted Lemongrass Chicken Satay Skewer with peanuts and satay sauce, the Tom Yum Langoustine & Prawn Cocktail with lime gel and brioche and the Hoisin Duck Doughnuts. The Crispy Black Pepper & Ginger Squid and Hebridean Seared Scallops with broccoli & ginger puree, chive & coconut dressing and apple are guaranteed to go down a treat.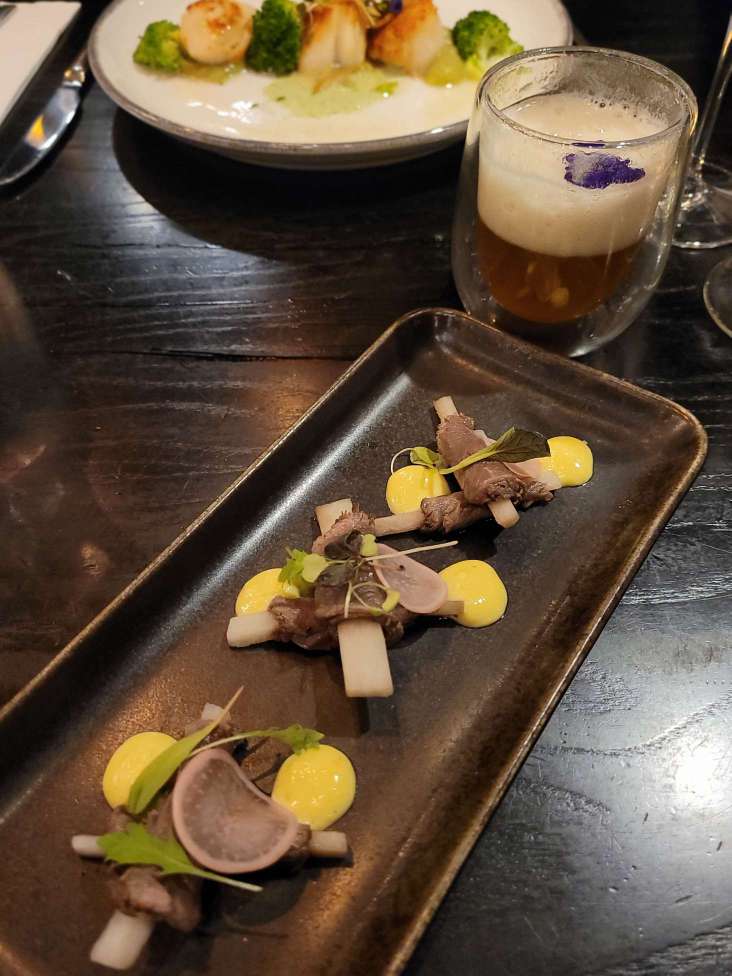 For veggies, try the Sweetcorn Fritters with young coconut, tamarind and chilli coconut salt, Hoisin Aubergine Doughnuts with cucumber ketchup and plum jam or Salt & Pepper Cauliflower with burnt leek emulsion, five-spice and rice noodle salad.
Other delicious starters on the new menu include the Tempura of Soft-Shell Crab, Wagyu Fillet Carpaccio, Crispy Black Pepper & Ginger Squid, Thai Fried Chicken, Chilli Caramel Pork Ribs, Crispy Duck Salad and many more.
For mains there is now Wok Fried Chilli Jam Chicken, served with caramelised cashew nuts, morning glory and green mango. Coal Roasted Spatchcock Baby Chicken Satay with nasi goreng, fried quail egg and spicy peanut sauce. Malaysian Yellow Curry of Rack of Lamb served with confit tomato, roast potato and charred yellow courgette.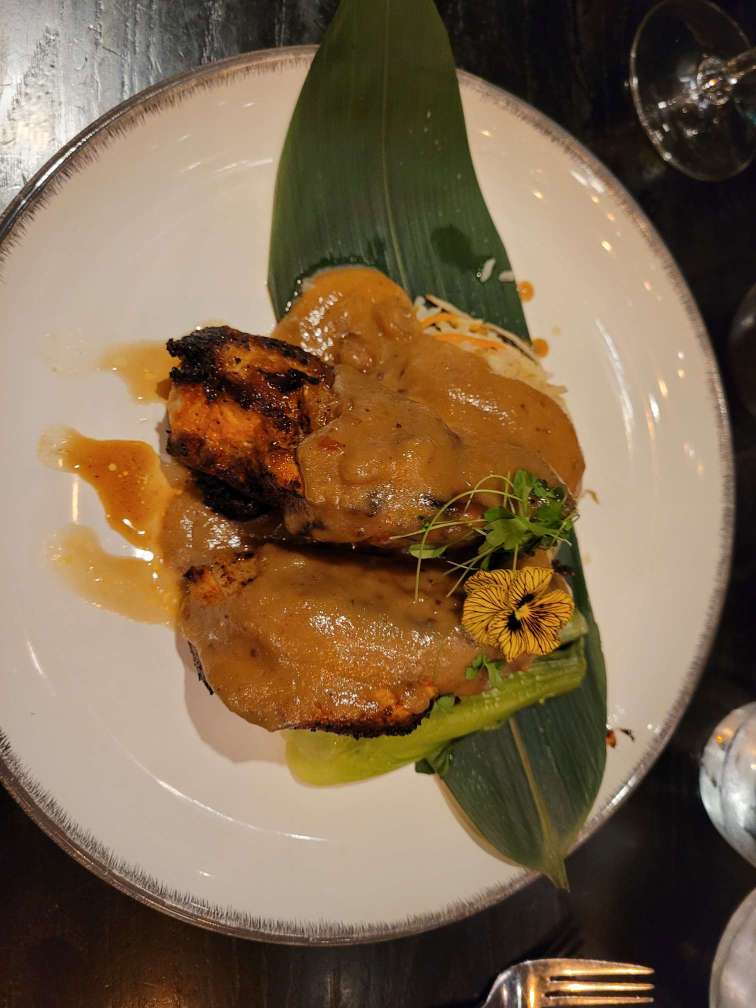 Fish dishes on the main menu include the Pad Thai of King Prawn & Crispy Soft-Shell Crab, Shrimp and Soft-Shell Crab Burger, Green Curry of Monkfish and King Prawn, Pan Fried Sea Bass and Caramelised Black Cod. For the ultimate decadence, try the Whole Lobster Fondue sharer with tempura lobster claw, grilled tail, thai spiced thermidor fondue and served with a side of fries.
For veggies, diners can indulge with the Wok Fried Pakora Manchurian with peppers, ginger soy and chilli. The Tomato Pho with spiced tomato consommé, heritage tomato, labneh, stuffed courgette flower, chive oil and rice noodles or the Roast Peach Massaman Curry. For a taste of Thailand, try the Massaman Curry of Smoked Short Rib of Beef with pak choi, charred potato and bone marrow burnt ends, or enjoy Mamasan classics such as the Crispy Chilli Beef or the Sweet and Sour Pork Belly.
A visit to Mamasan's bar is a must with cocktails such as Smoked Almond Old Fashioned, Blossom, Elderflower Lime Fizz and Matcha Melon Sour and many more!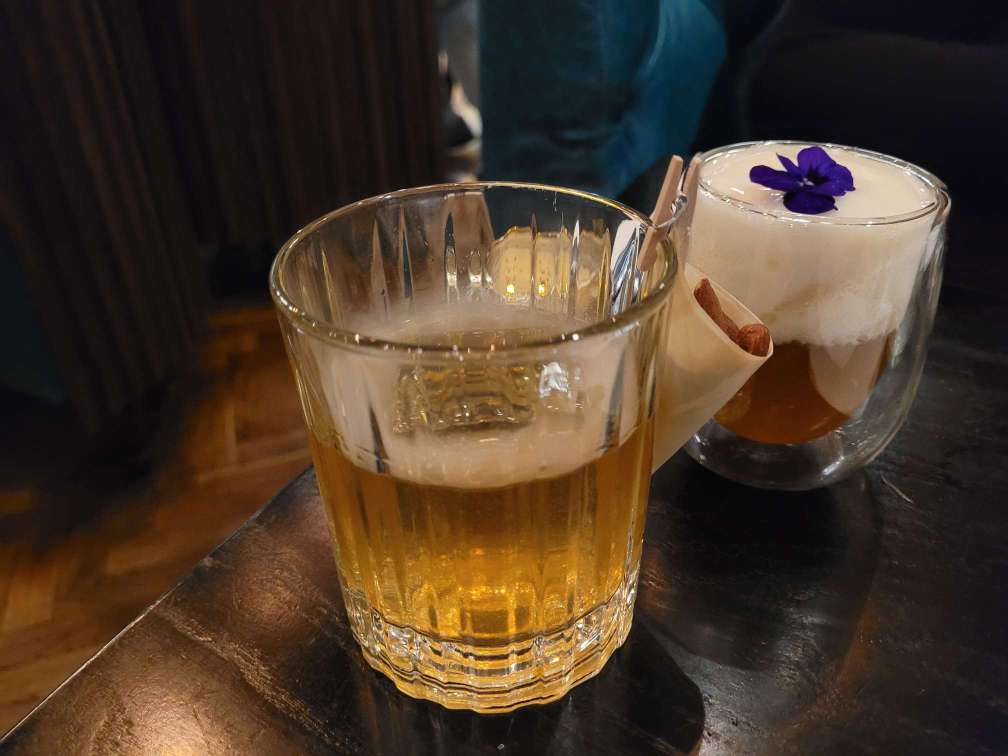 All dishes are now available on the Mamasan Bar & Brasserie à la carte menu. To book a table, visit www.mamasan.uk